This has actually been ongoing since mid 2009, back when i got the car. Here it is.
The primary goal of this install is SQ, but on a shoestring budget. The rule i made was not to hack up the interior or cut/drill any of the bodywork.
This is what i started off with in 2009, mostly kit donated by my dad and a few bits i'd managed to pick up cheaply. This was before the 4 way idea came in.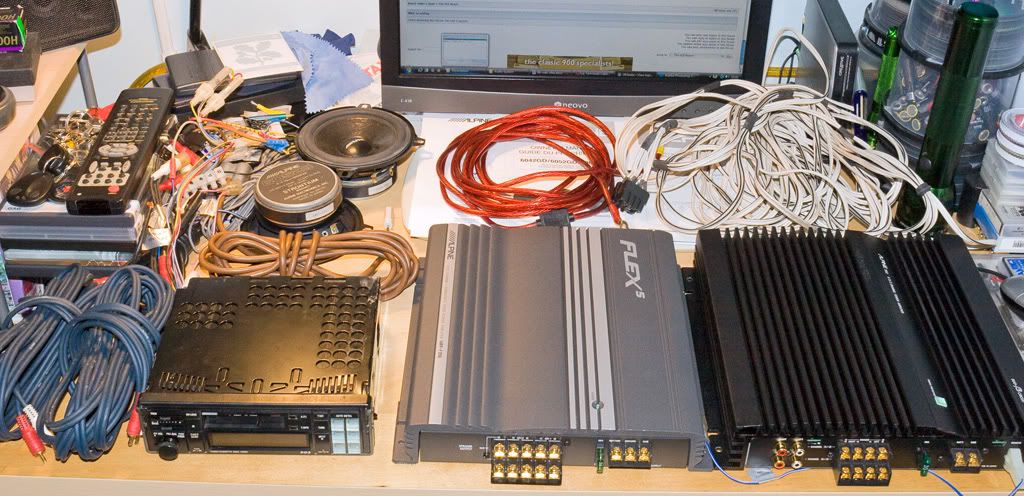 The Kit there is:
Alpine 7385R headunit - wasn't going to use it as it's tape only (and i found out the preamp is dead too)
Alpine 3552 4 channel amp
Alpine MRP-F356 5 channel amp
Alpine 6052GD 5.25" woofers
The car already had some infinity reference 6x9"s and alpine 3.5" speakers fitted in the stock locations running off the headunit.