I just recently installed some Second Skin Speaker Tweaker pads, so I thought I'd post an update.
No pics of the pads going in, but I do think they improved the sound coming from the door speakers. The music does sound cleaner.
Can't really say there's less distortion, because there really was none to begin with. These Usher speakers are amazing in that respect. I'm really happy with how good they sound. Even being 8 ohms and not crazy high sensitivity, they can get extremely loud off my MB Quart amp and they just never distort.
While I was installing the pads, I did have to pull out the speakers so I decided to snap a few shots of the Usher 8945A compared to a 'normal size' 6.5" speaker since there aren't a whole lot of pics of the Ushers around here.
Usher on the left, random DVC 6.5" speaker on the right (and the magnet on this one isn't exactly small...)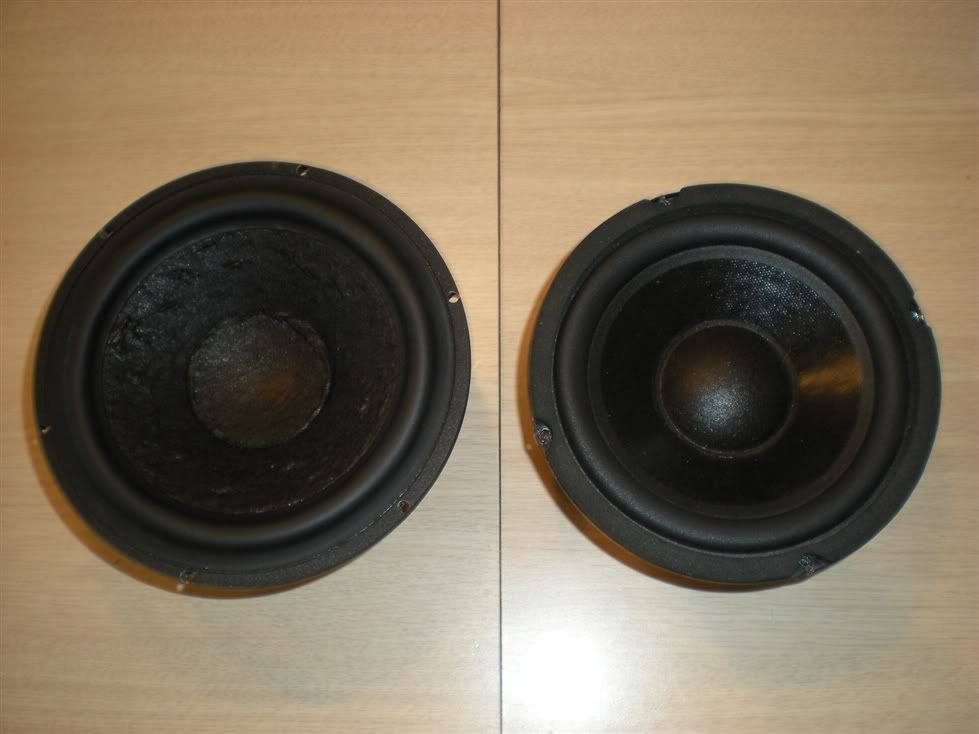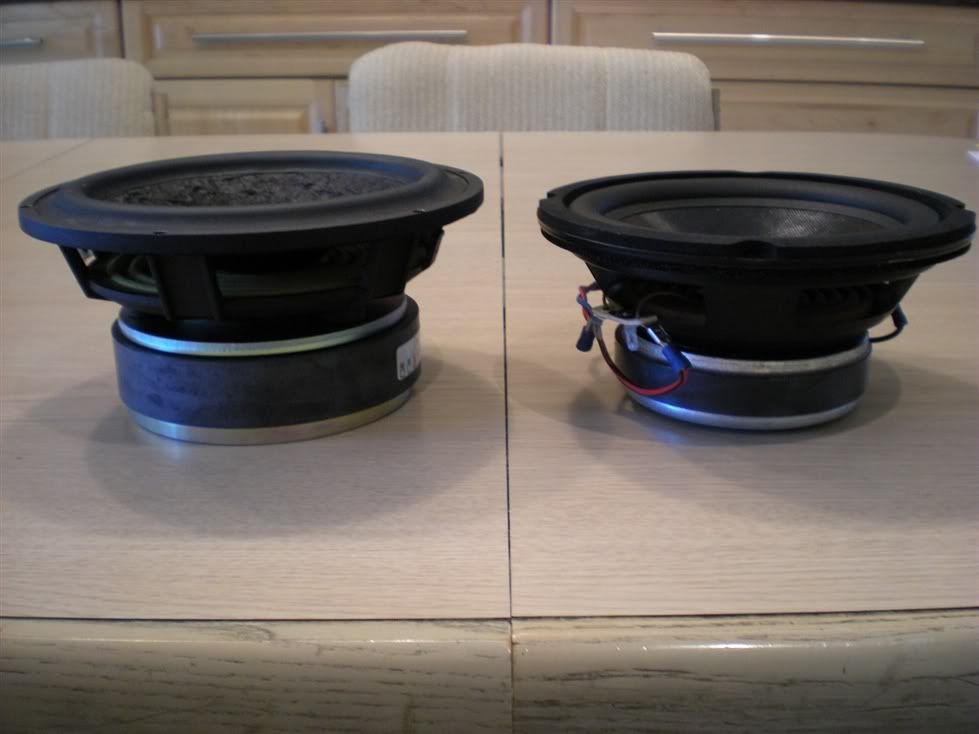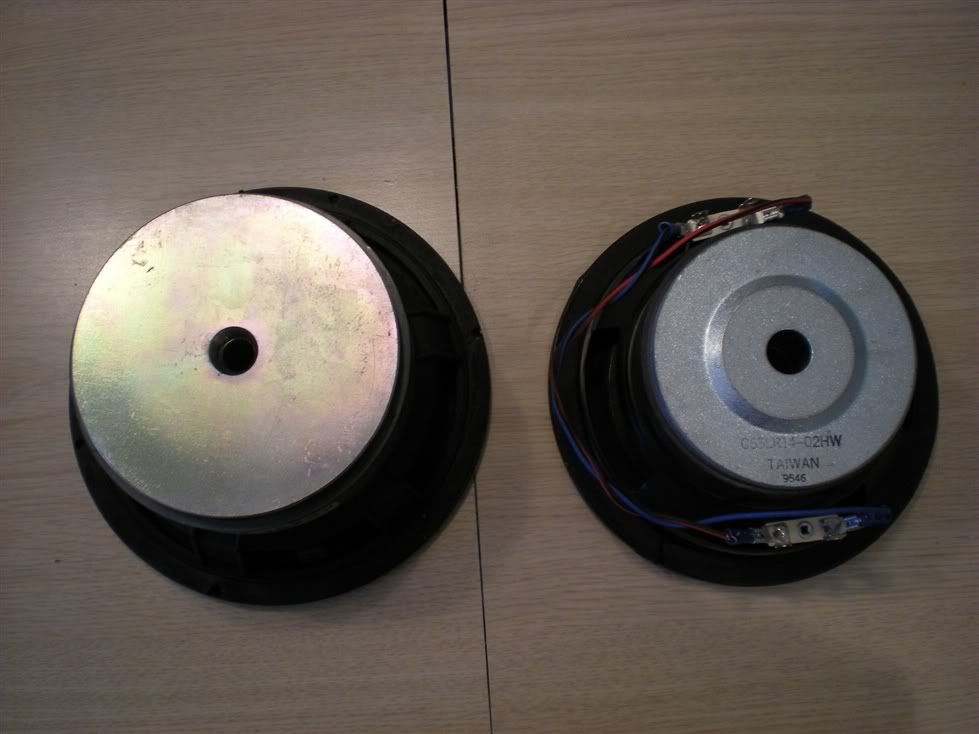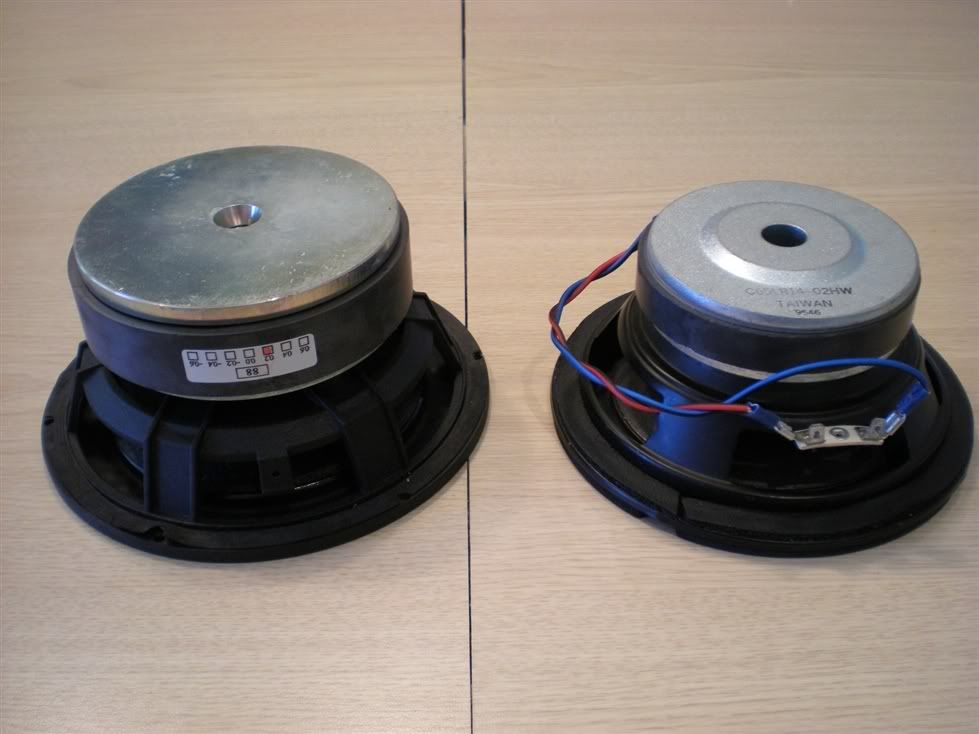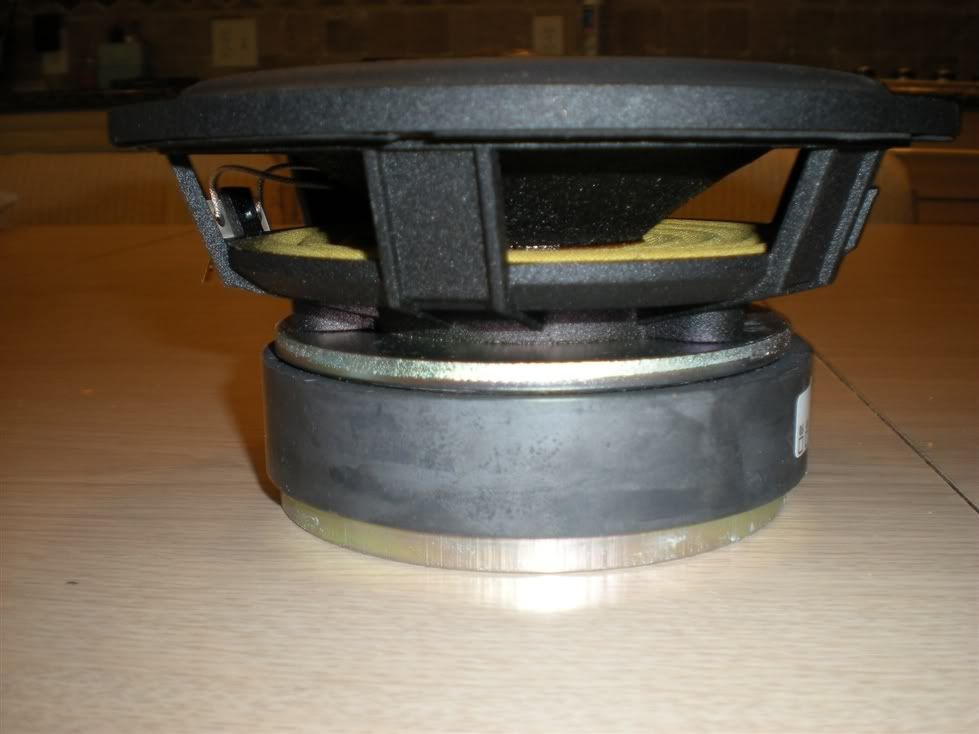 For anyone who can fit these suckers, there's really no reason not to look into the Usher drivers. This A version is just a normal cone, and there's also a P version with a phase plug. Even without the phase plug, these play fine to 2-2.5KHz in my car. I'm happiest with them crossed low at 63Hz and high at 2KHz, with the Seas tweeters crossed at 3.2KHz, all at 12dB/oct. Check out the woofers at Parts Express.