Did this one about two weeks ago. It's pretty self explanatory from the pics. I used two Hertz Energy 10" subs and ran them off of an Arc Audio XXD4080 bridged. All the other equipment in the truck was pre-existing. Let me know what you think.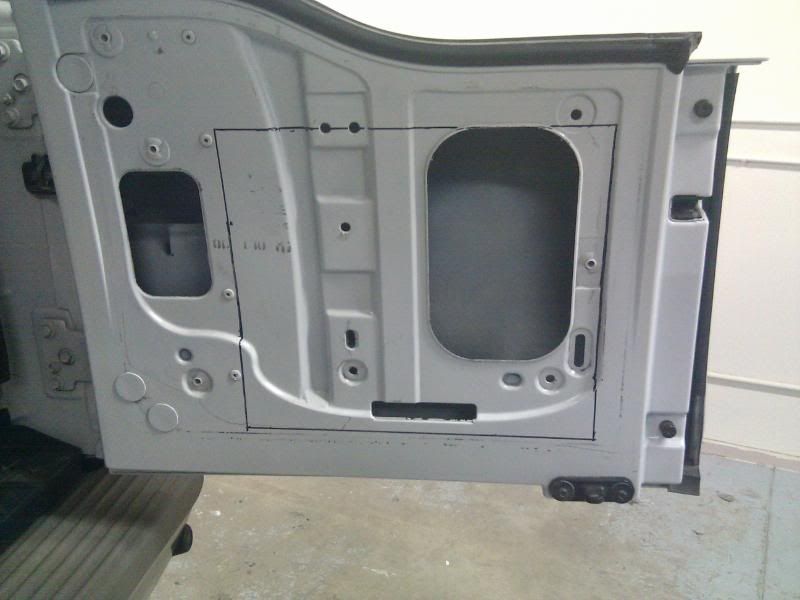 Stock door frame.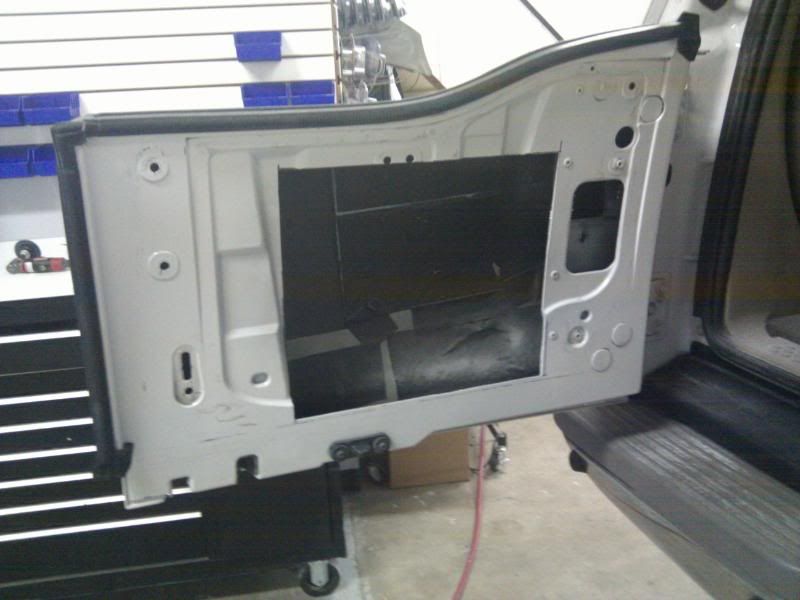 I cut the holes in each door to the same dimensions so that each sub would have similar size enclosures.
I made a frame that loaded into each hole, and then glassed the back side. As the glass was curing, I started to frame out the boxes.
I skipped a few pictures in the process here, I got a bit behind! Basically, I just made the baffle of the box the same shape as the door panel that was pulled off, mounted it to the frame on each side and then just made four side pieces that fit the contour of the door.
Here, I copied just the top section of each side onto a random piece of 1/2" MDF. Then, I rabbeted 3/4" in and 1/4" up into it. Once that was done, I followed the rabbeted edge with a 1/4" spiral flush trim. This left me with a 1/2" by 1/4" replica of the shape of the top of the box.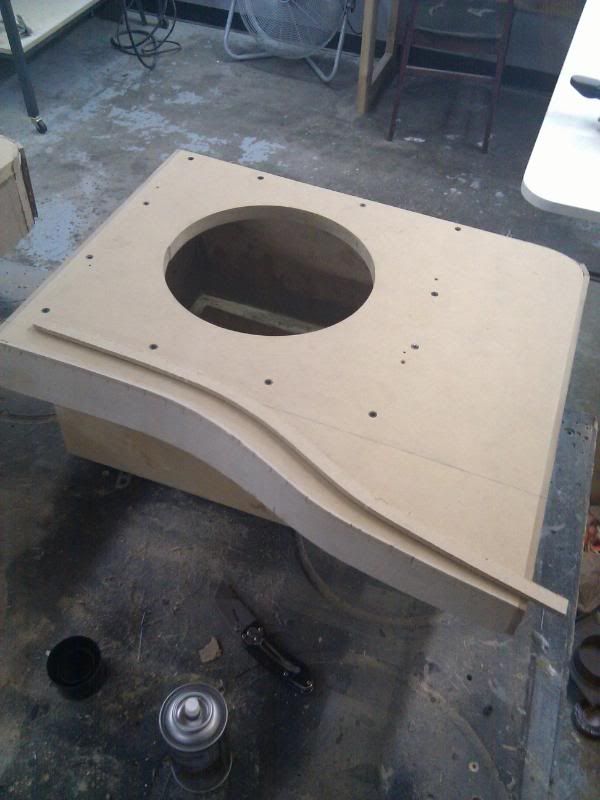 Here it is loosely in place.