Product Brand & Model:
1 x BNIB Acoustic Elegance IB12-A
1 pair Peerless SLS6.5
1 pair Peerless SLS8
1 pair Mark Audio CHR-70
1 pair BNIB Mark Audio CHR-70
Condition of all items:
AE IB12A: Brand new in (a) box. I took it out of the original box, which I still have and can certainly ship it in if you want me to. I bought this BNIB from Winslow when I still had a trunk and never installed it. I switched to a Yaris HB and now I can't do IB so its gotta go. 4 Ohms, 500 watts power handling.
Peerless SLS6.5: Function perfectly. Cosmetically kind of messy. There is some liquid cement glue near the mounting hole on one of them, and some sort of white paint or something on the other. I just tested them and they sound great, so don't let it stop you.
Peerless SLS8: Function perfectly, cosmetically excellent.
Used CHR-70: Function perfectly. Small scratch in one of the dust caps that has no tonal effect. I never got these installed the way I wanted to so they saw limited playing time. They are more or less new.
BNIB CHR-70: I started building a box for these and never finished. I'm just going to scrap the project at this point. BNIB.
Total Price:
:
AE12: $125 shipped
Peerless 6.5s: $75 shipped
Peerless 8s: $85 shipped
Used CHR-70: $50 shipped
BNIB CHR-70: $60 shipped
Reason for Selling:
This stuff was all in storage unused. I figure I'll get rid of it.
Pictures:
AE IB12A:
Peerless SLS6.5: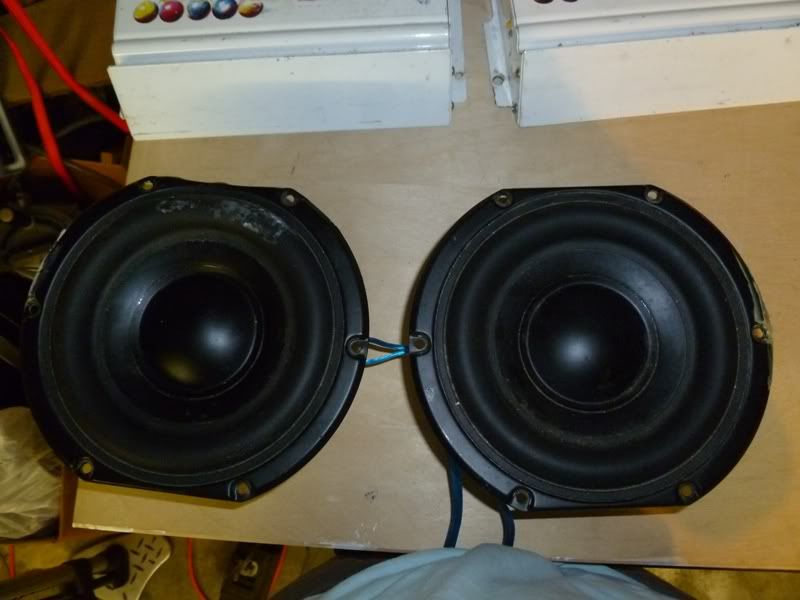 Peerless SLS8:
Used CHR-70:
New CHR-70: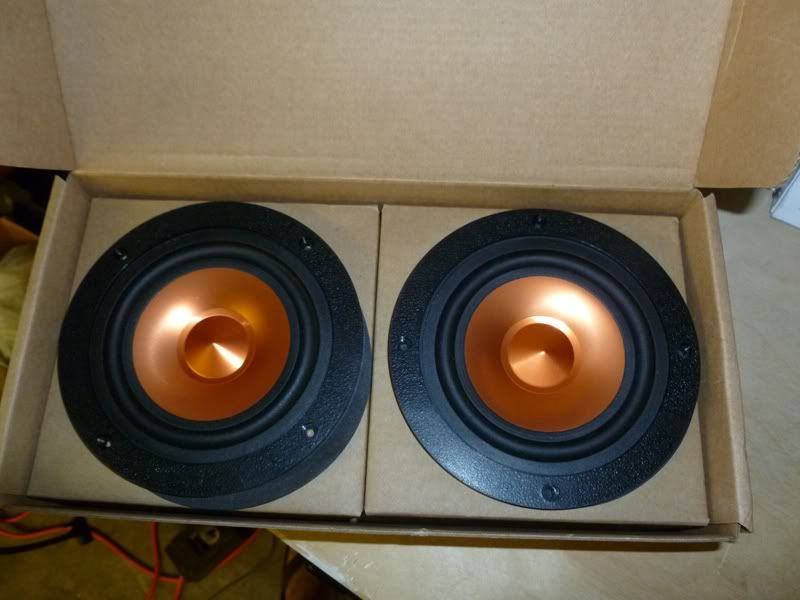 Any additional info you want us to know:
Absolutely no trades, but I am open to serious offers. I have tons more pictures and can send them to anyone with serious interest, just send me a PM. I have done a few sales on DIYMA and a few more on ebay with no problems. Ask me if you need references.
-----------------
** DO NOT DELETE ANYTHING BELOW THIS LINE OR THREAD WILL BE DELETED **
-----------------------------------------------

This message is automatically inserted in all classified threads.

Please be advised, all buyers and sellers is responsible for doing their own due diligence when considering any financial engagement on DIYMA.

1) Check the iTrader feedback of the person you are dealing with on this site, as well as other car audio forums.

2) Ask for a name address and phone number. Call them and verify their info.

3) Valid e-mail address. Correspond before committing

4) consider using an escrow service to protect yourself.

DO NOT proceed with a deal until you are completely satisfied with the other party.

DIY Mobile Audio is not responsible for the outcome of any transaction on our site and will not moderate on your behalf.

Once your transaction is complete, please use iTrader to record feedback for the other party.

Potential buyers should check iTrader feedback also before perusing any transaction.