EXM-202 2x25@ 4 Ohm
EXM-302 2x35@ 4 Ohm 1x110@ 4 Ohm
EXM-502 2x50@ 4 Ohm 1x180@ 4 Ohm. 80hz sub filter on this amp.
All three have Sanken Japan outputs and run dead silent. Great set for three way active where lots o power not needed.. IE.. Wife, G/F, your commuter car.. etc..
All three, $80 Shipped Con-US!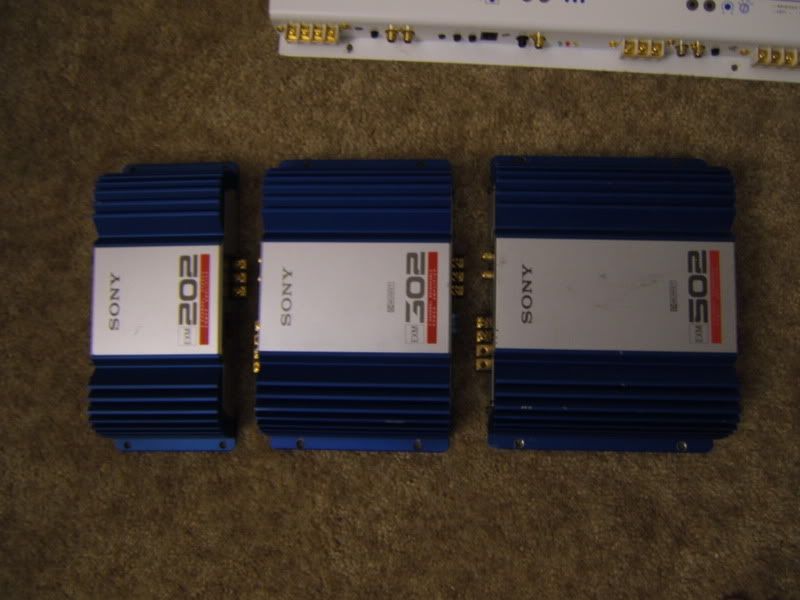 ** I noticed that in the pic, the 502 is missing two screws, it will come with all the screws.