LINEAR POWER 2202IQ
REAL EAR CANDY
LOADED WITH 16 TO3'S (WOW!!!)
THD 0.090%(AMAZING!!
UP FOR GRABS IS WHAT SUPER CLEAN SOUND IS ALL ABOUT, THE LINEAR POWER 2202IQ.THIS AMP IS LOADED WITH THE INFAMOUS TO3 TRANSISTORS. ITS A HAND BUILTMASTERPIECE THAT SPORTS A SUPER LOW DISTORTION LEVEL 0.090% (WOW!!) KEEP IN MIND THAT THIS IS THE SAME BRAND THAT POWERED THE NEW YORK PHILHARMONIC ORCHESTRA,JUST TO GIVE AN IDEA OF HOW GOOD THEY REALLY SOUND. THIS AMP HAS SOME SCRATCHES, SOME PAINT TOUCH-UPS, SOME FADE ON SILK SCREEN,NO BENT FINS OR FEET AND HAS THE ORIGINAL FEET GROMMETS AND THE ORIGINAL DIAGRAM STILL ON BACK OF THE AMP.THE BOARD IS CLEAN, SHOWS NO SIGNS OF ABUSE AND/OR REPAIR, I WILL INCLUDE THE OWNER'S MANUAL, LOTS OF COOL INFO INCLUDES HOW TO ADJUST INTERNAL TABS TO PROPERLY BRIDGE THE AMP. IT IS WELL PACKED AND READY TO SHIP WITH TRACKING # ISSUED TO YOU.SO IF YOU WERE LOOKING FOR A REAL SQ, U.S. HAND MADE, BUILT TO LAST AMPLIFIER, YOU JUST FOUND IT, SO DON'T WAIT, BEFORE ITS GONE ! ! !
$265 SHIPPED TO LOWER 48 STATES
SORRY, NO TRADES
UNDERRATED SPECS
2 x 110@ 4 ohms (12.5V)
1 x 500W @ 4 ohms bridged peak power
THD: 0.090% (20Hz ∼ 20kHz)
S/N Ratio: 95dB
Damping Factor: 210/105 (4/2 ohms)
Channel Separation: 72dB
Fuse: External 40A
Dimensions: 9.75 (L)" x 9.5 (W)" x 3 (H)"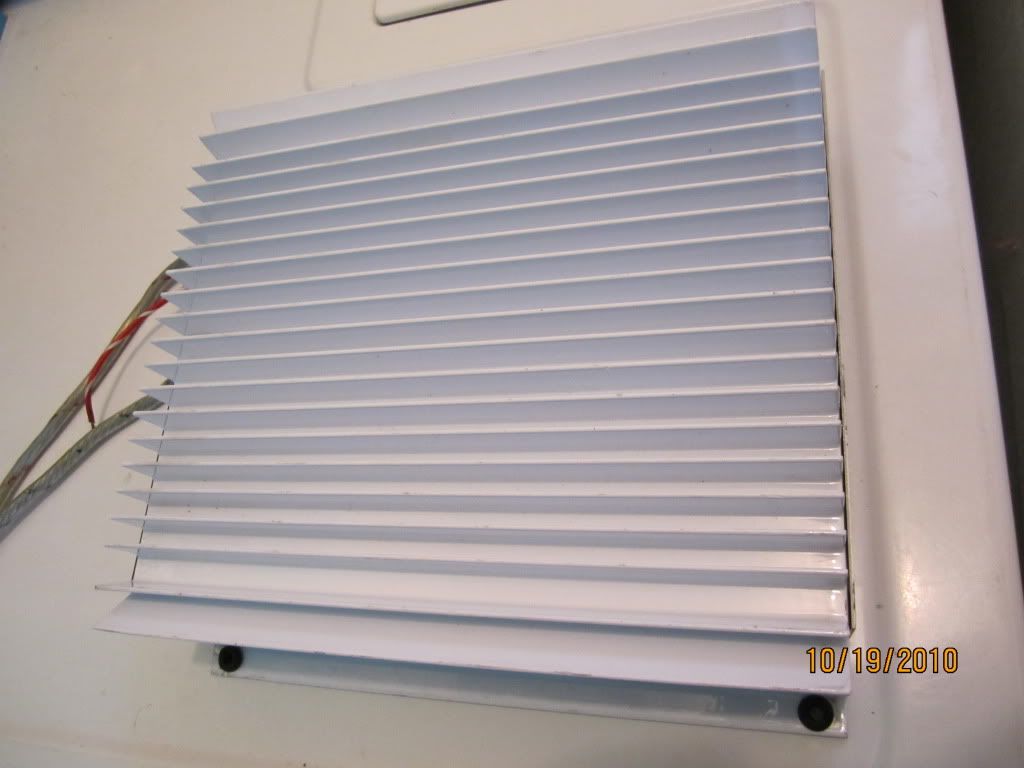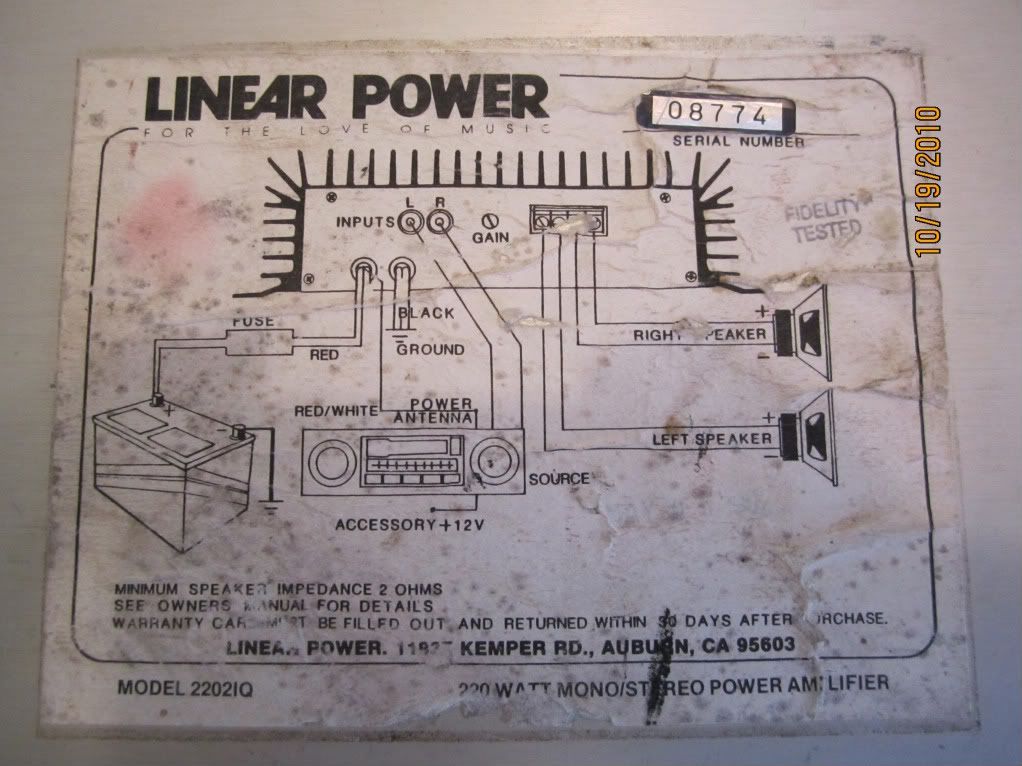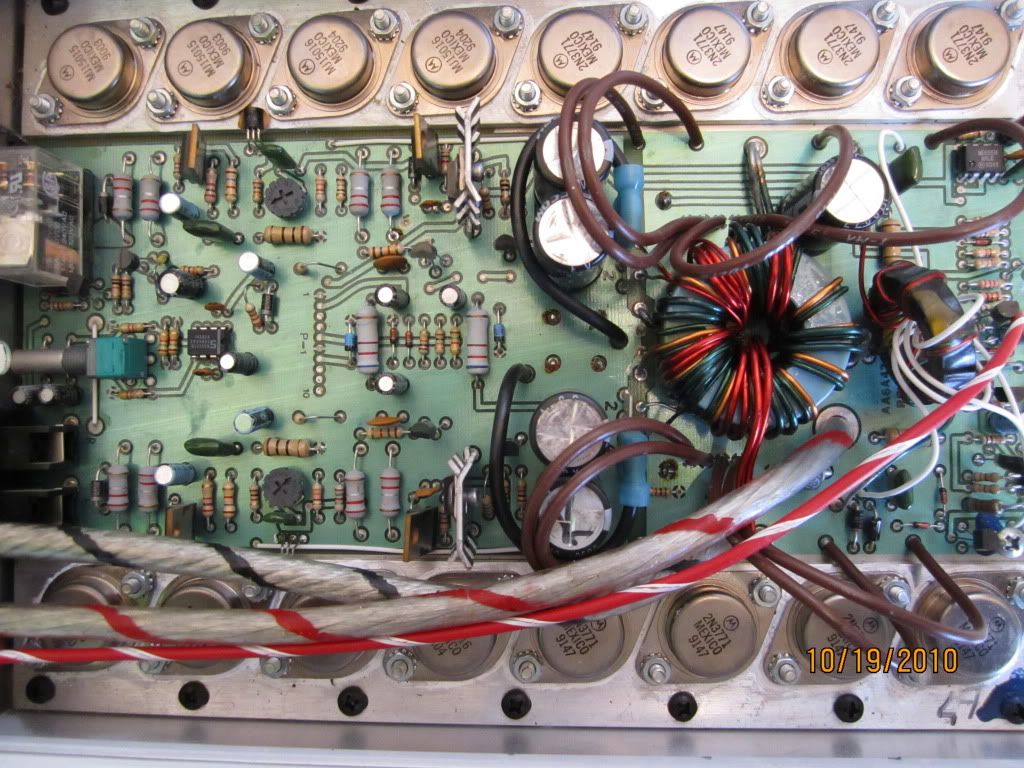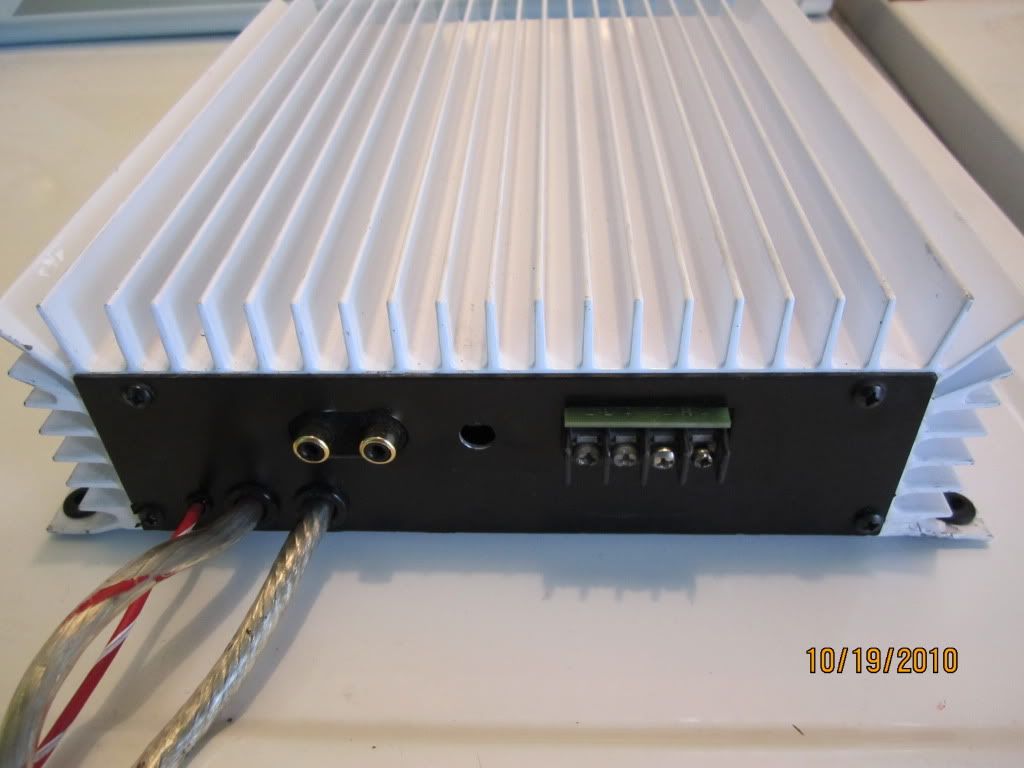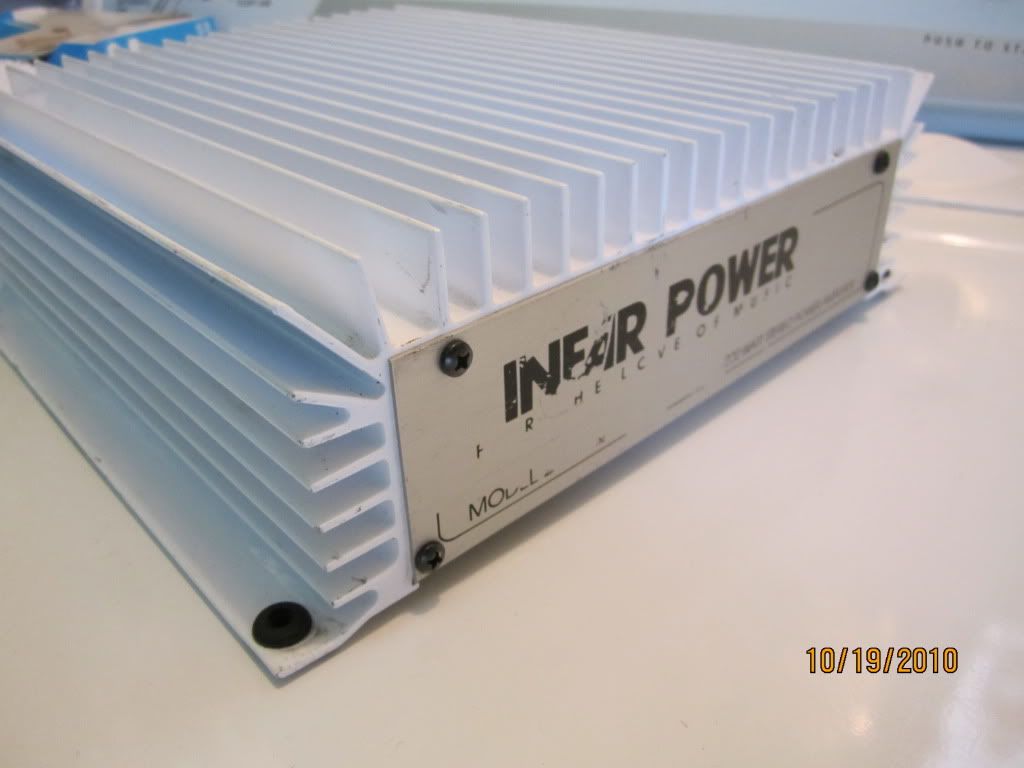 AUDIOCONTROL
OVERDRIVE LINE DRIVER
UP FOR GRABS IS A STRONG LINE DRIVER FROM AUDIOCONTROL. IT SUPPLIES 2-7.5 VOLTS RMS AND UP TO 13 VOLTS PEAK (NO HEAD UNIT SUPPLIES THAT STRONG OF A SIGNAL) THINK OF A LINE DRIVER AS AN AMP FOR AN AMP. IT MAKES HUGE DIFFERENCE IN YOUR SOUND OUTPUT. THE SIGNAL LED'S DO NOT LIGHT UP, NO BIGGIE THE POWER LED AND EVERYTHING ELSE WORKS PERFECT. TESTED BEFORE POSTED READY TO SHIP
P.S. YES, IT INCLUDES THE PLUG
$59 SHIPPED TO LOWER 48 STATES
SORRY NO TRADES, THANKS FOR LOOKING
FROM YOUR FRIEND N2BMRS97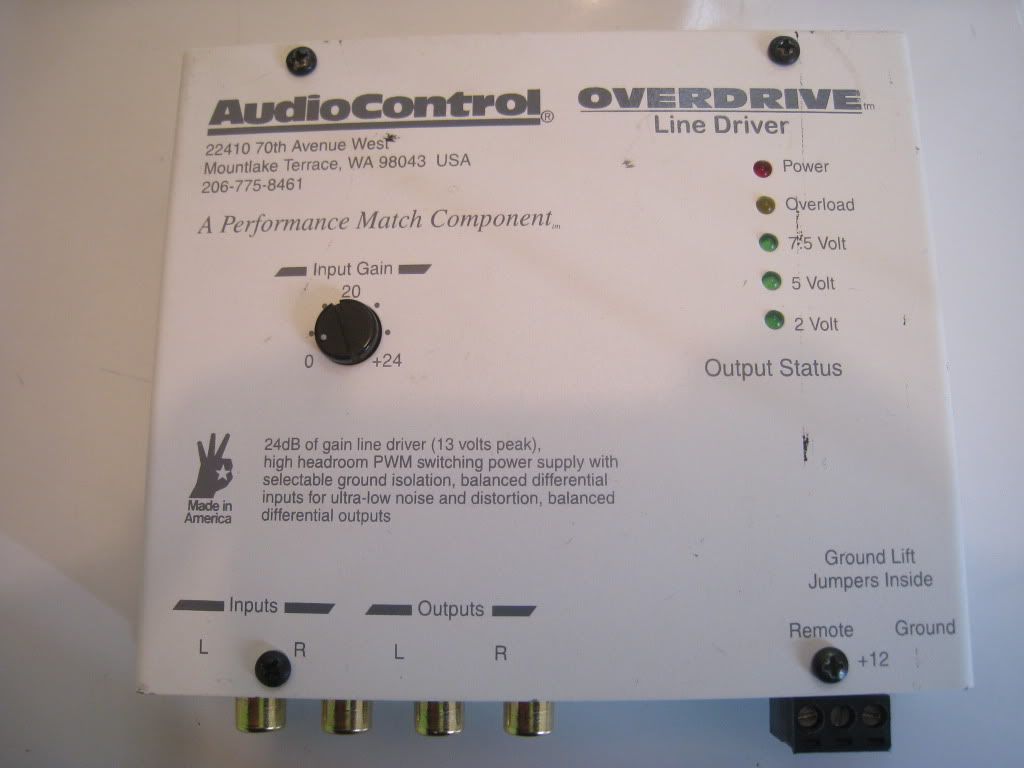 U.S. AMPS 50 HC HIGH CURRENT COMPETITION AMPLIFIER
HAND-CRAFTED IN FLORIDA, U.S.A.
HALF-OHM STABLE, UNDERRATED VERY CLEAN POWER
NOT REPAIRED AND/OR REFURBISED
$225 SHIPPED TO THE LOWER 48 STATES, WORKS PERFECT
SORRY, NO TRADES
2 x 25W @ 4 Ohms
2 x 33W @ 3 Ohms
2 x 50W @ 2 Ohms
2 x 100W @ 1 Ohm
2 x 185W @ ½ Ohm
1 x 100W @ 4 Ohms bridged
1 x 132W @ 3 Ohms bridged
1 x 200W @ 2 Ohms bridged
1 x 375W @ 1 Ohm bridged