We recently bought a house and decided it was time for an upgrade to the living room system. In our old apartment, we had the Jamo S606 5 channel setup powered by a Denon AVR-1712 along with an Energy S10.3 subwoofer. It was a very nice setup for how little it cost.
Of course after years on this site, Ally and I enjoy doing projects like this ourselves and now that we have a dedicated workshop, it made perfect sense to build our own home speakers. These will be using kits from DIYSG with my Tower of Power (or Trump Tower
) design for left and right that make them different from a more 'off the shelf' build.
The initial system will be 4.2 with just front and rear left and right speakers and some subs. Once this is done, we'll decide if we need/want a center channel. Since the room doesn't lend itself to a projector/acoustically transparent screen setup, the center channel would have to go below the TV. With our current Jamo setup, I find that the height difference between the mids/tweeter in the towers down to the center channel makes voices sound like they're coming from below the screen. Played in basic stereo using a phantom center, everything sounds like it's coming right out of the screen. The new Denon AVR-X4200W will support just about anything we want to add later - extra surrounds, Atmos speakers, etc.
Anyway, I started with the smaller surround speakers to 'warm up' and establish some processes before starting on the towers since it's been a while since I've done much wood work.
These are built using the concentric Volt 6-LX kit comprised of a 3/4" MDF ported enclosure with a downward angled front baffle, 6" midrange speaker, and 1 inch compression driver mounted inside the voice coil and firing into a small waveguide behind an acoustically transparent dust cap on the midrange providing a wide dispersion point source setup.
Here are the individual drivers:
Compression driver screwed into midrange:
Crossover components and circuit board: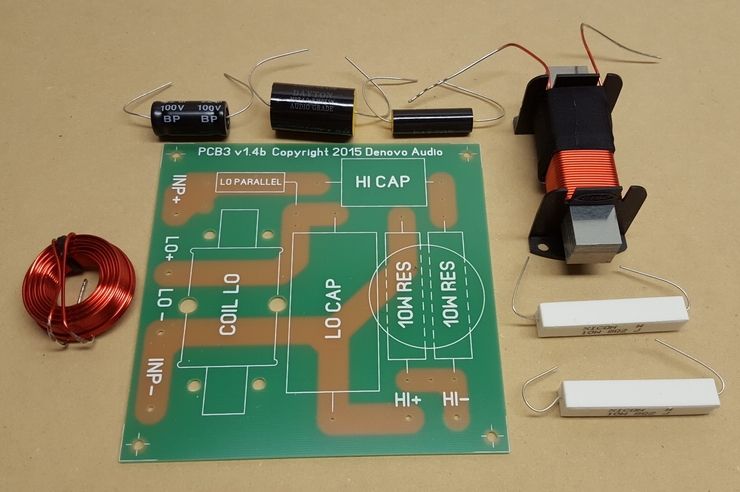 Crossover assembled, glued, and soldered: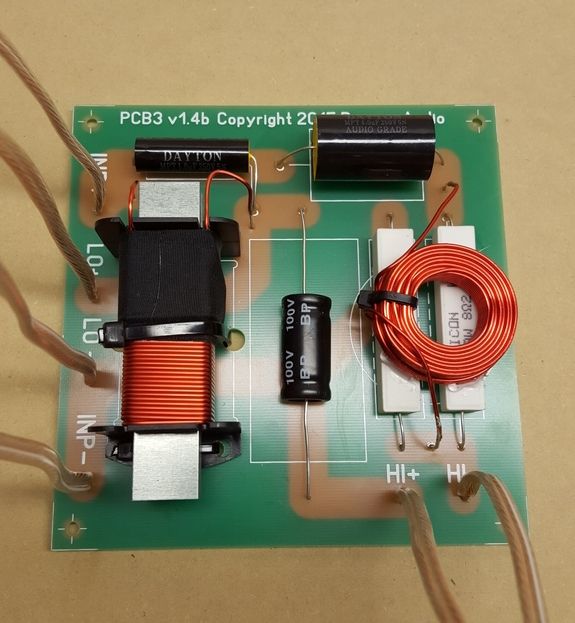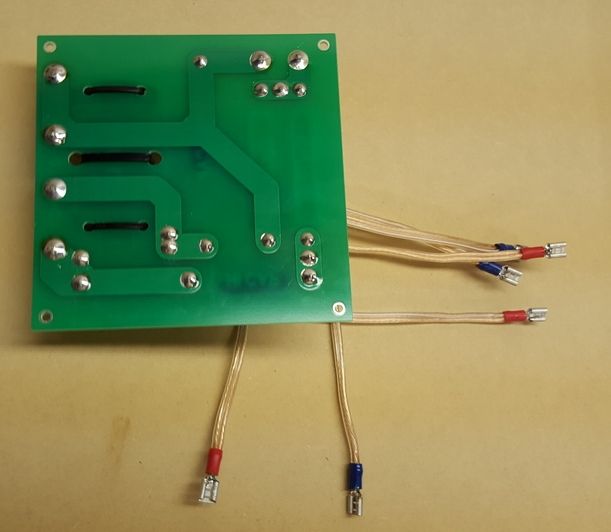 Holes routed for flush mount terminal cups:
T-nuts for mounting the driver:
Crossover mounted and 4 sides glued on and sealed:
Baffle attached: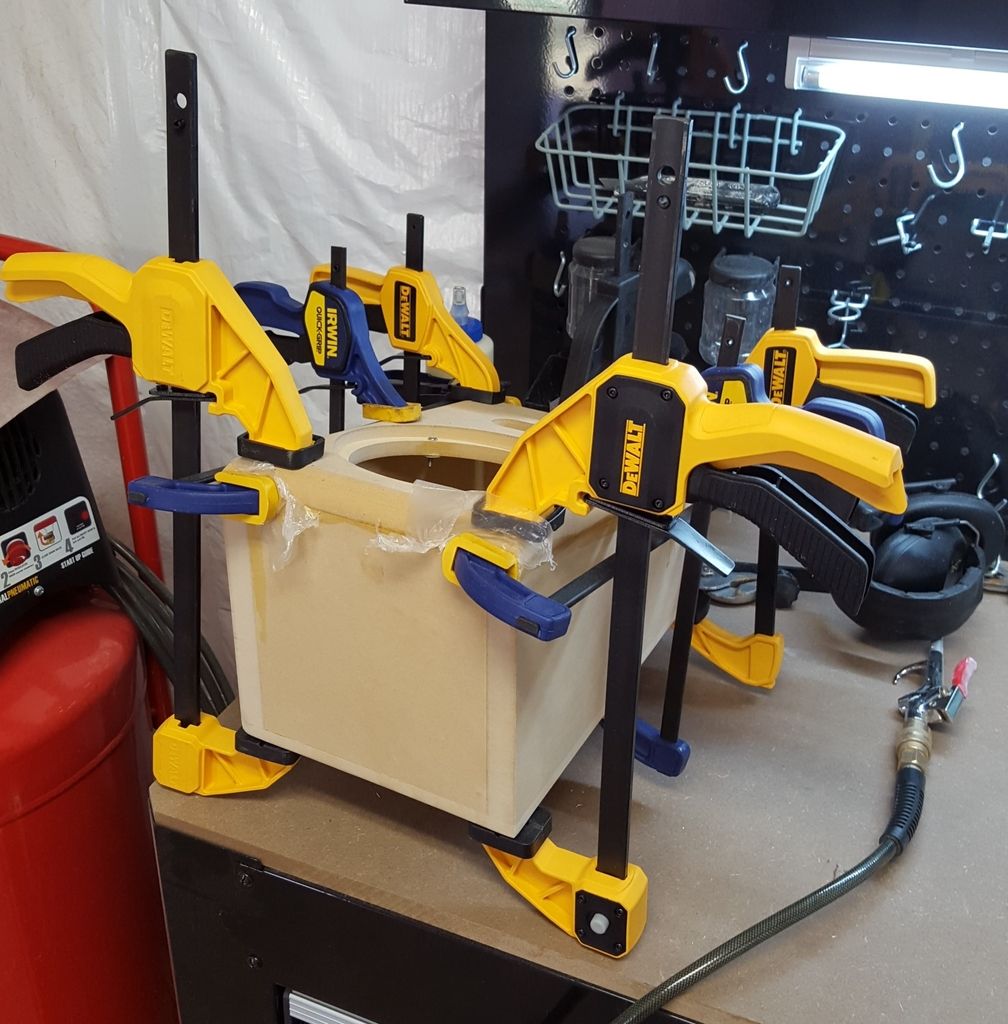 Sanded smooth: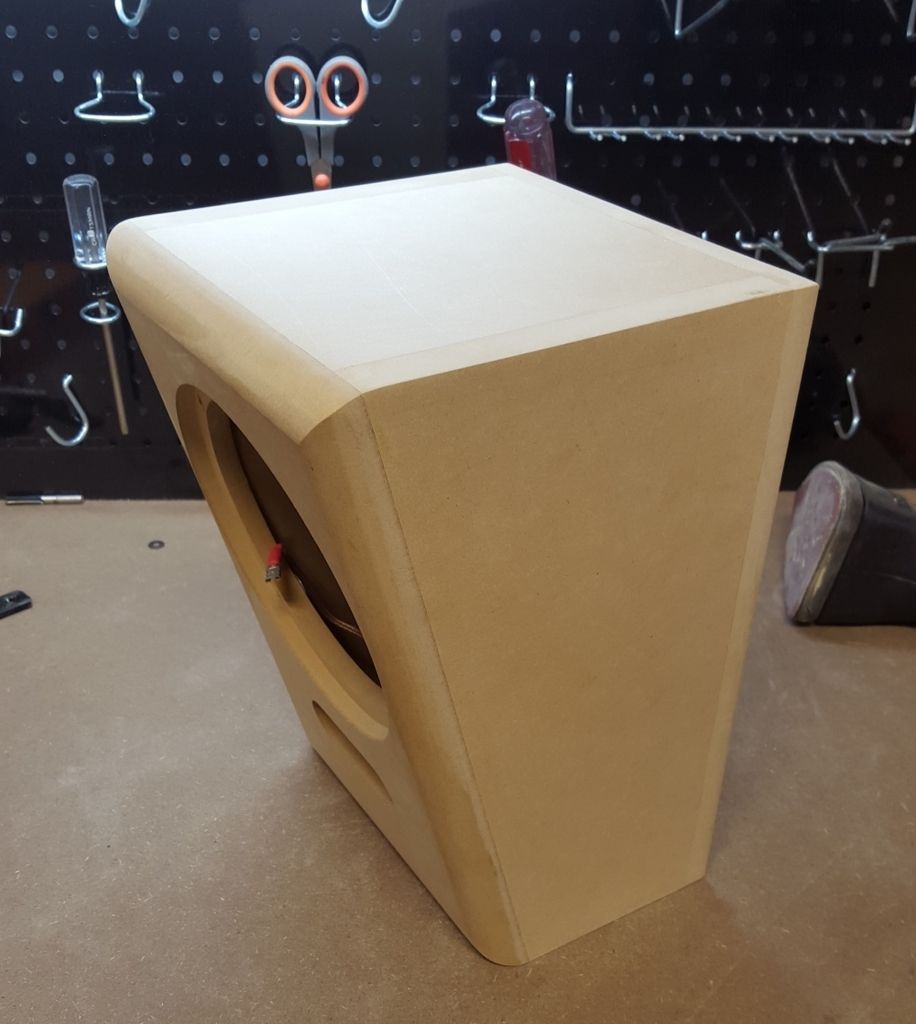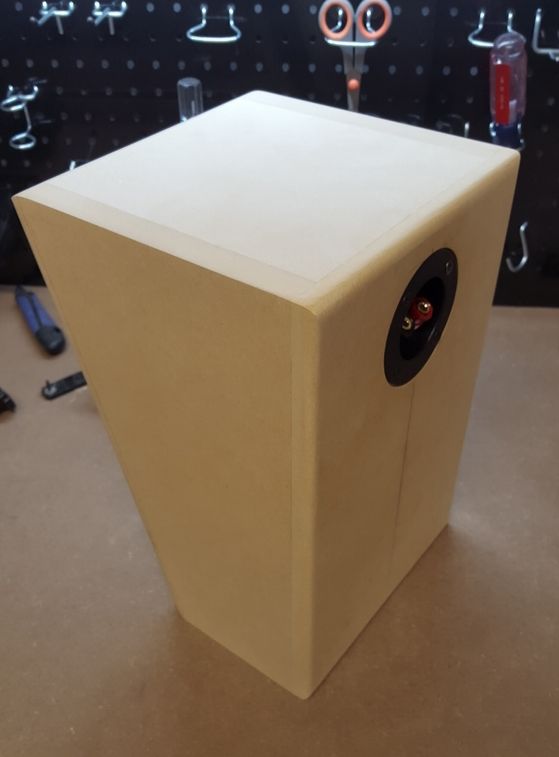 Acoustic foam added: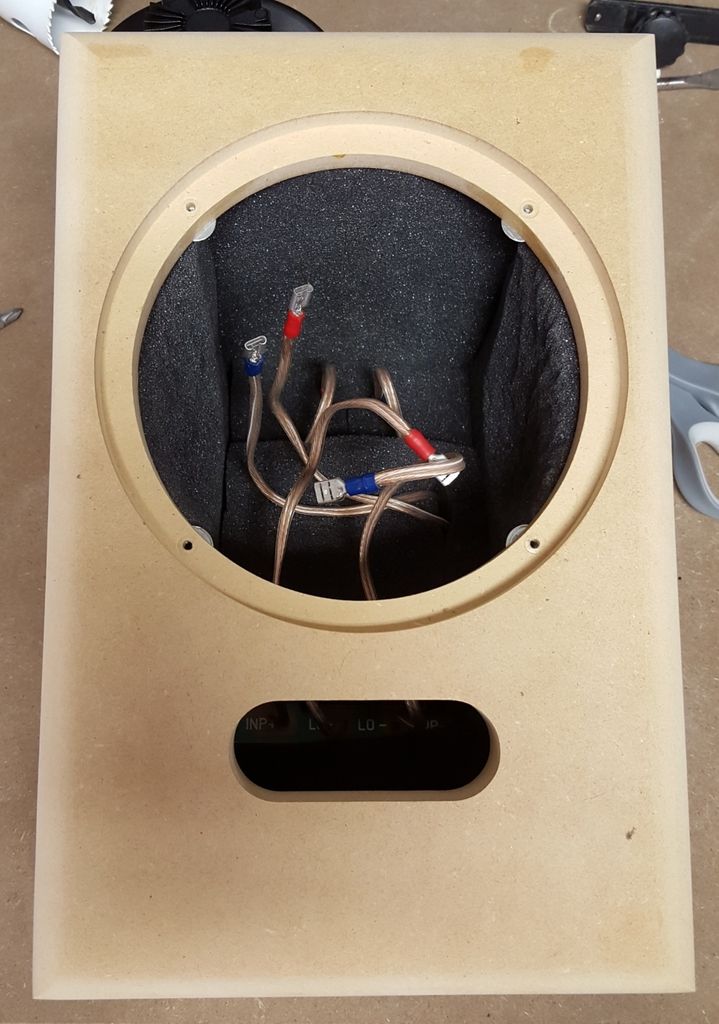 Prime and sand: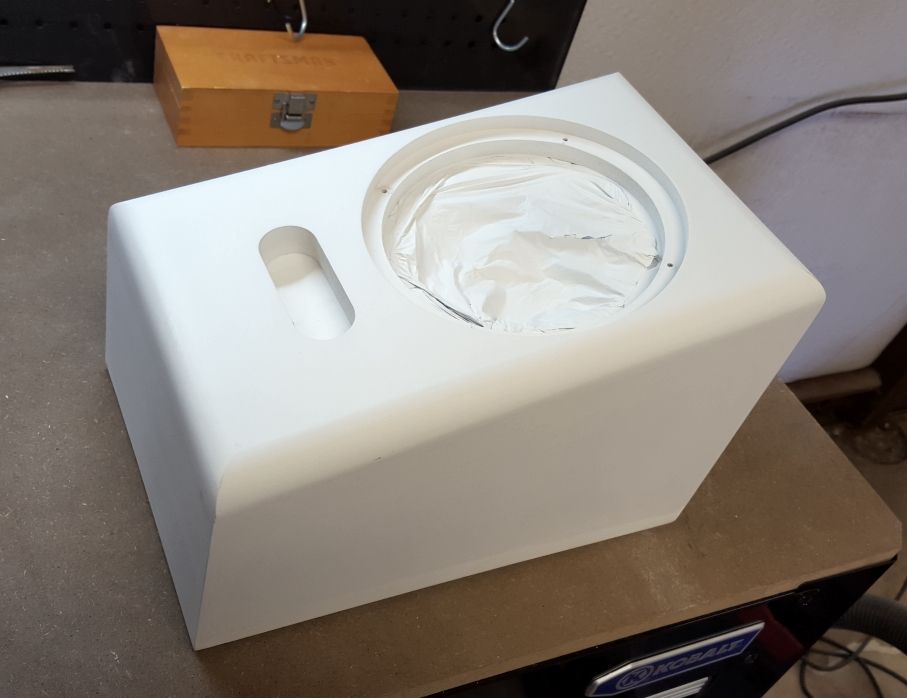 Both ready to go:
Painted to match the very light grey of the living room walls: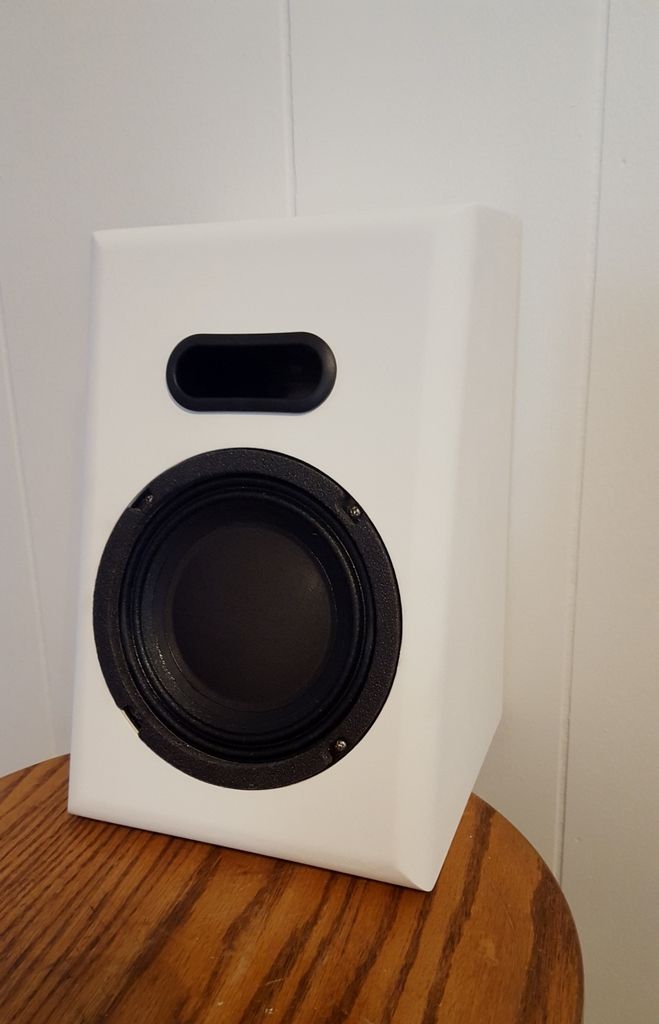 (upside down for these pics to protect the bottom since it'll be visible when mounted on the walls)
Haven't figured out what we're gonna do about grills yet, but they will have some type of grills to help them blend in and protect the driver.
They both work and sound good and are currently awaiting mounting hardware. Not much testing has been done yet though. They've been done for a week or two and construction has now begun on these: