I will be completing a full review of the Stereo Integrity mkIV in the near future once I can get it installed properly. Right now, it is in a temporary box, but I can give some impressions based on what I have heard.
Information about the sub can be seen on the website (still under construction).
Stereo Integrity Home
A little bit of background - I met Nick in 2009 at my first DIYMA meet that took place in Statesville, NC. I found Nick to be cool and very knowledgeable. He had a mkIII woofer and a Mag V4 to look at, and I was able to eventually get the mkIII for a review. Here is a link to the meet thread and my impression thread of the mkIII.
Meet Thread:
Statesville, NC Meet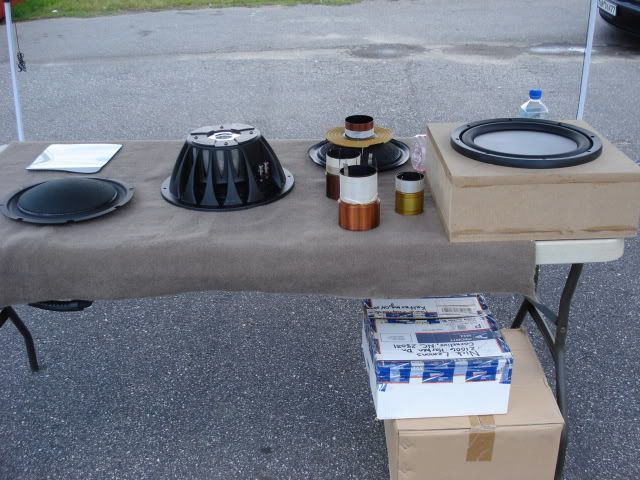 Nick's Lexus and Jacob's jeep (this jeep was insane!)
Review thread:
Impressions of Stereo Integrity MKII BM Subwoofer
The mkIV has been in the works for quite some time, but it is finally in production. Nick contacted me to see if I would want to listen to the driver, and of course I agreed. I placed the box in the floorboard between the JL sub and the passenger seat. Here are a few pics.
I have used a variety of subwoofers in my BMW and in the BRZ, but I remembered how much I liked the sound of the Mag V4 that I had in my BMW and the mkIII that I had for a review.
Once again, I'm very impressed with what Nick has put together. I plan to explain the reasons why I like the sound of this driver. Stay tuned.....