First off, i would like to thank Scott and Brandon at Ground Zero USA for giving me the opportunity to do this.
I guess il start from the beginning..
A few days ago i found a big ups box sitting buried in my garage that looked unopened. I completely forgot i had these coming and the box was huge considering it was just a set of components (great packing too).. turns out my dad put it in the back of the garage with all my empty boxes i use for shipping thinking nothing was in it. I found it right before heading out, so i just opened it quick for a little sneak peak. I was just able to get pics today. Let me just say, that the pictures do absolutely no justice for the build quality of these. i havent seen another set of components that go for $350 that looked and felt like these. Without further adieu..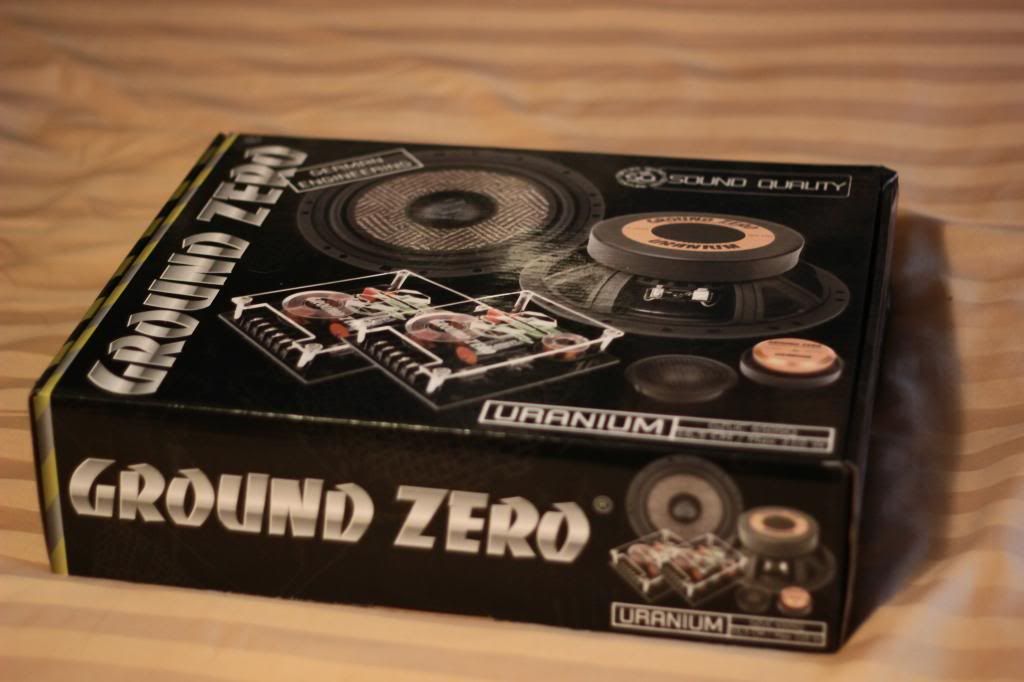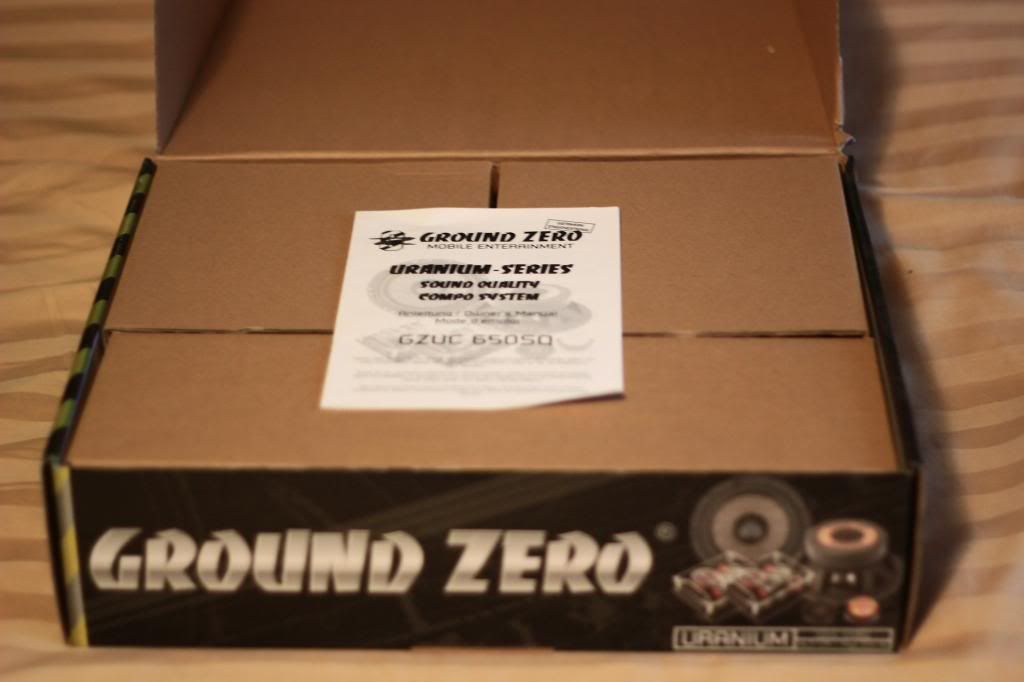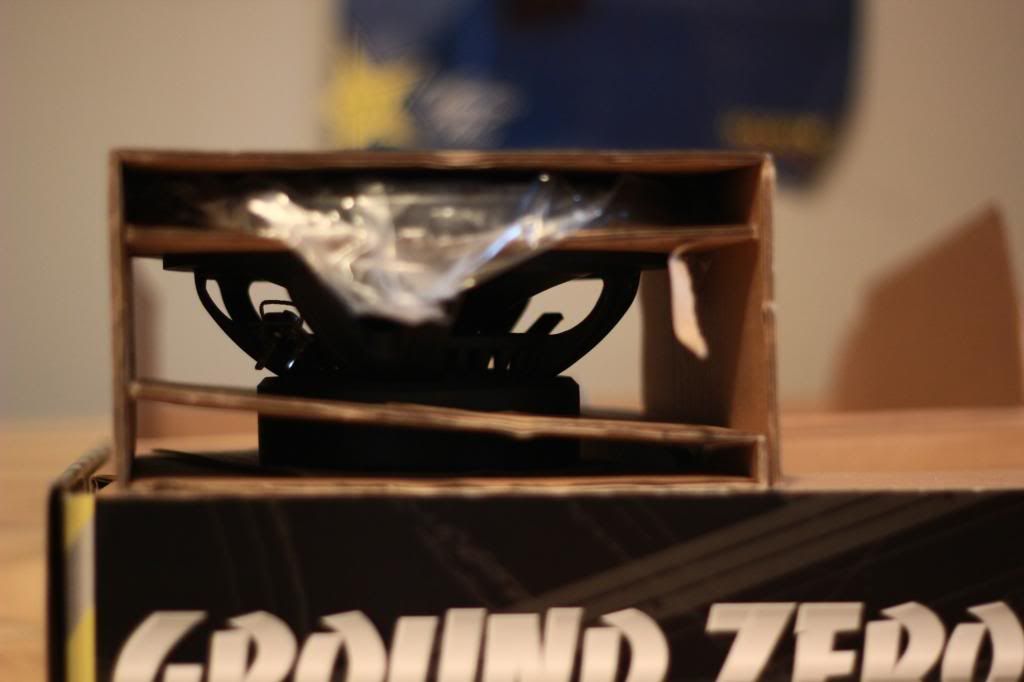 The cone is made of woven wood. with some sort of composite material underneath. It seems pretty sturdy.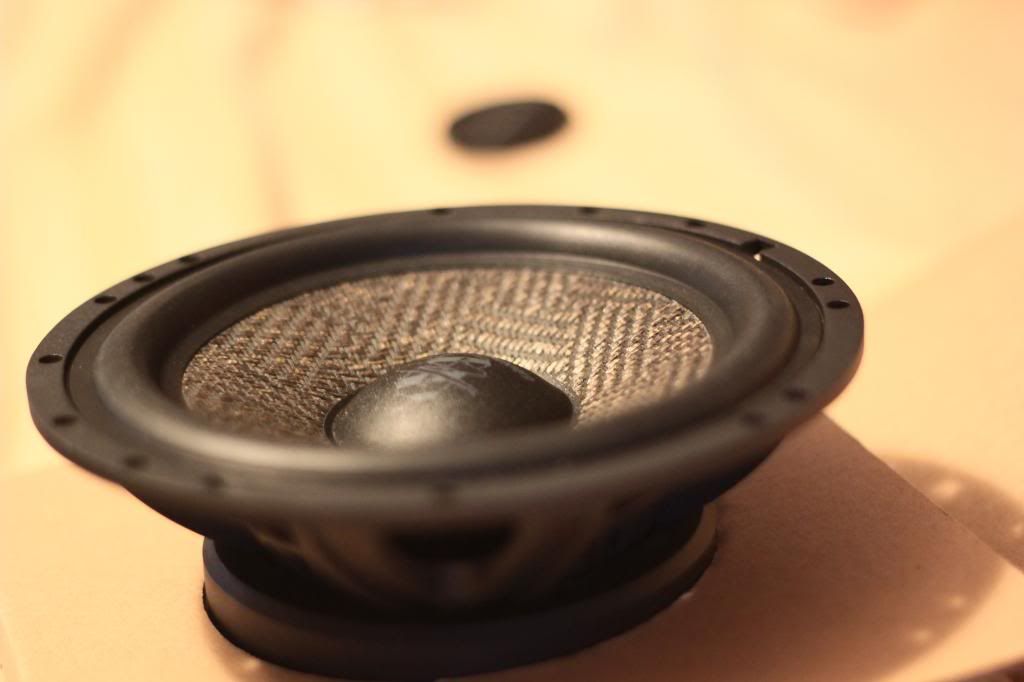 The basket is pretty heavy and isnt flimsy/cheap looking like most cheaper component sets.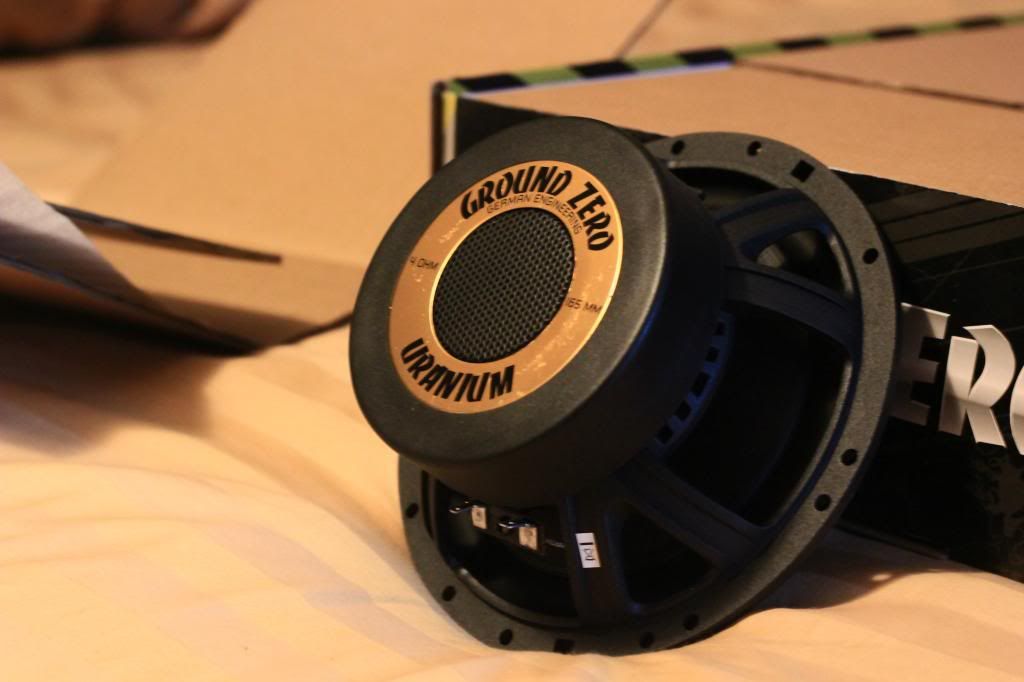 On to the tweeters.. the grill and silk dome kind of reminds me of the scanspeak d3004 tweeters. It has a basic abs plastic housing with a cool looking copper colored magnet. The mounting pieces seem very different than most though, and are very simple.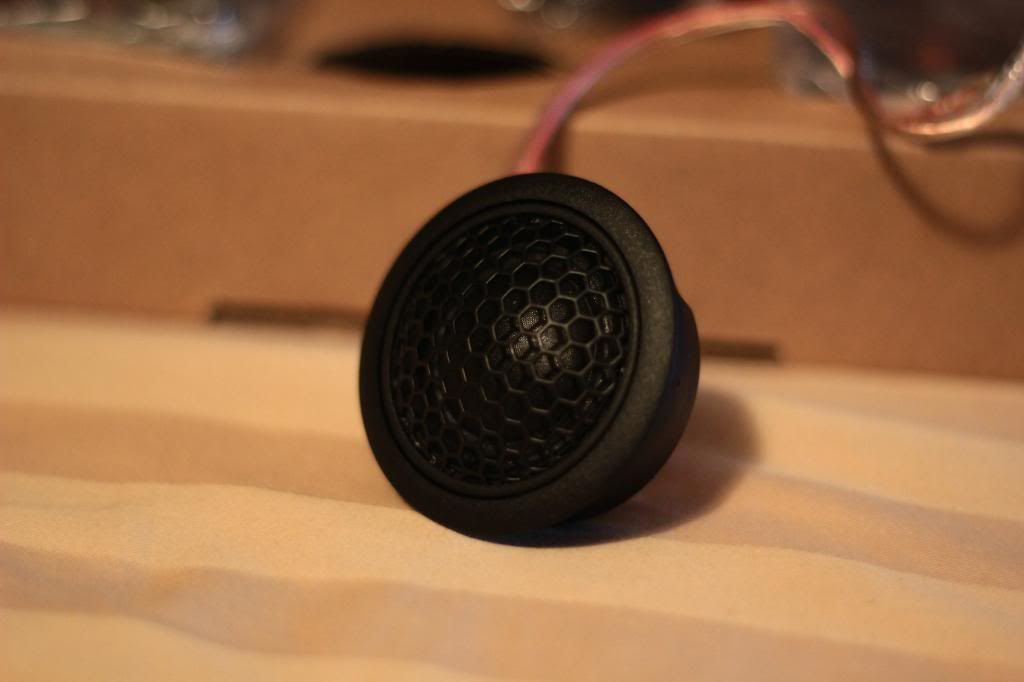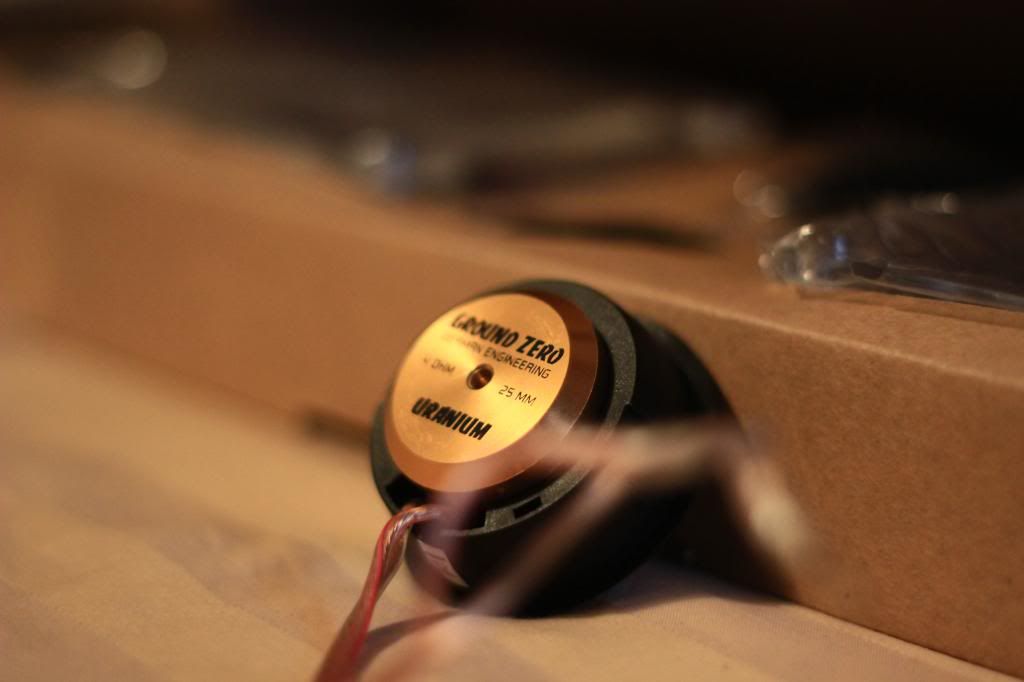 mounting tabs..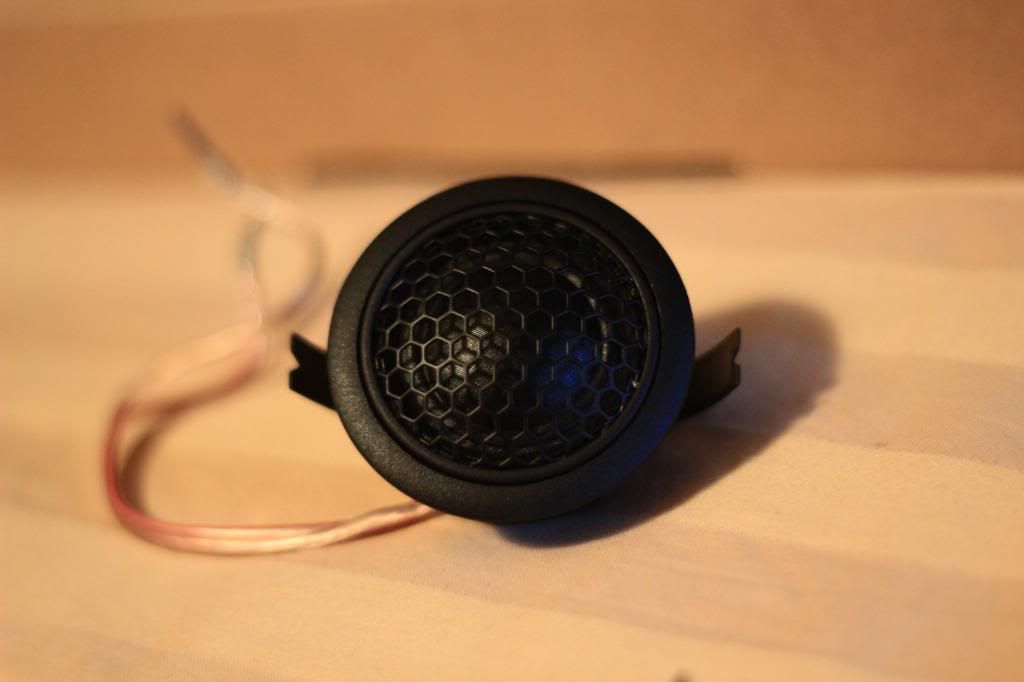 On to the crossovers.. i was very surprised by these. I couldnt care less for passive crossovers (i will be using them for part of the review though) but god damn am i impressed. They are so nice and look indestructible with so many options.. I has variable crossover slopes (6db or 12db), phase shift, 4 different tweeter attenuation levels, and another switch (i forget what it does, il update later when i find out). They are made from pretty thick acrylic (bottom is black and top is clear with the Ground Zero Logo on it). I cant really put into words how i feel about these. They just seem and feel good and very durable. You can just tell these arent run in the mill electronic components put together on a chinese assembly line.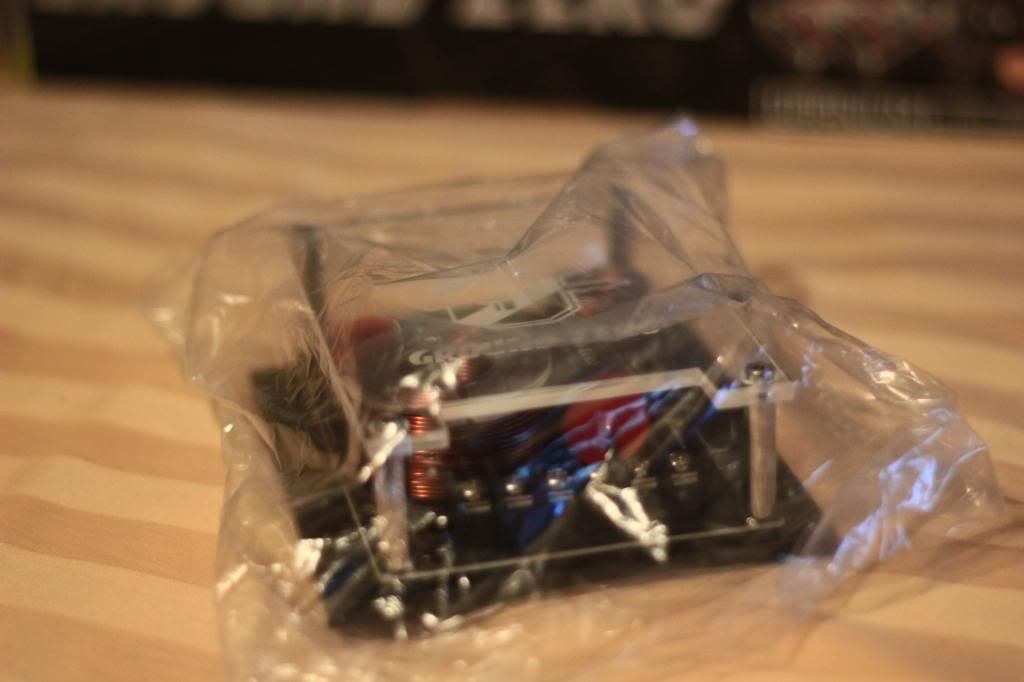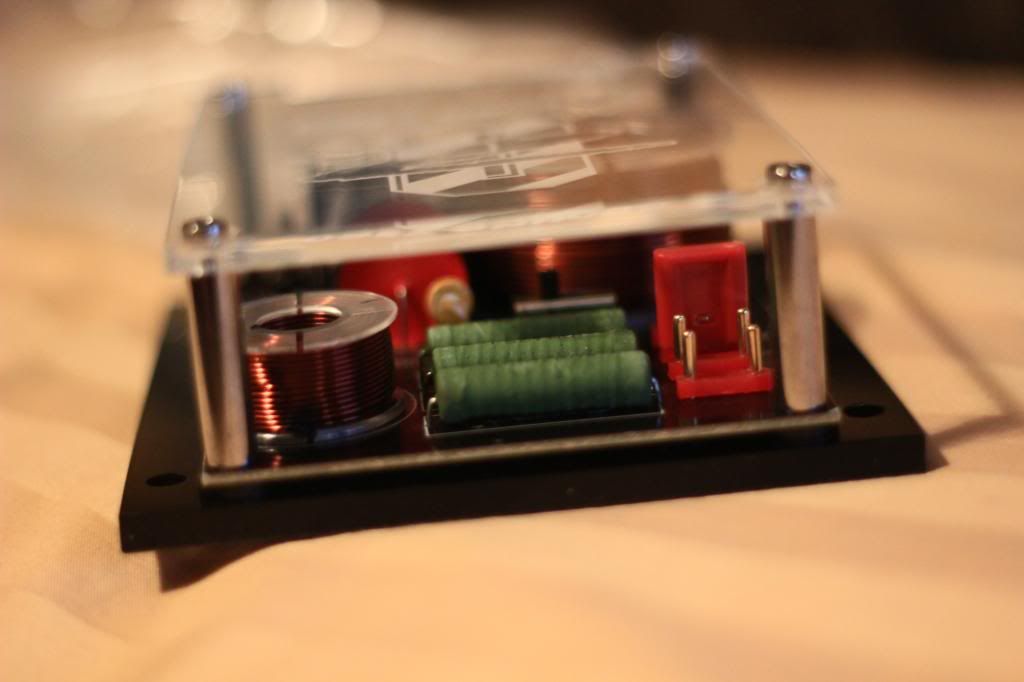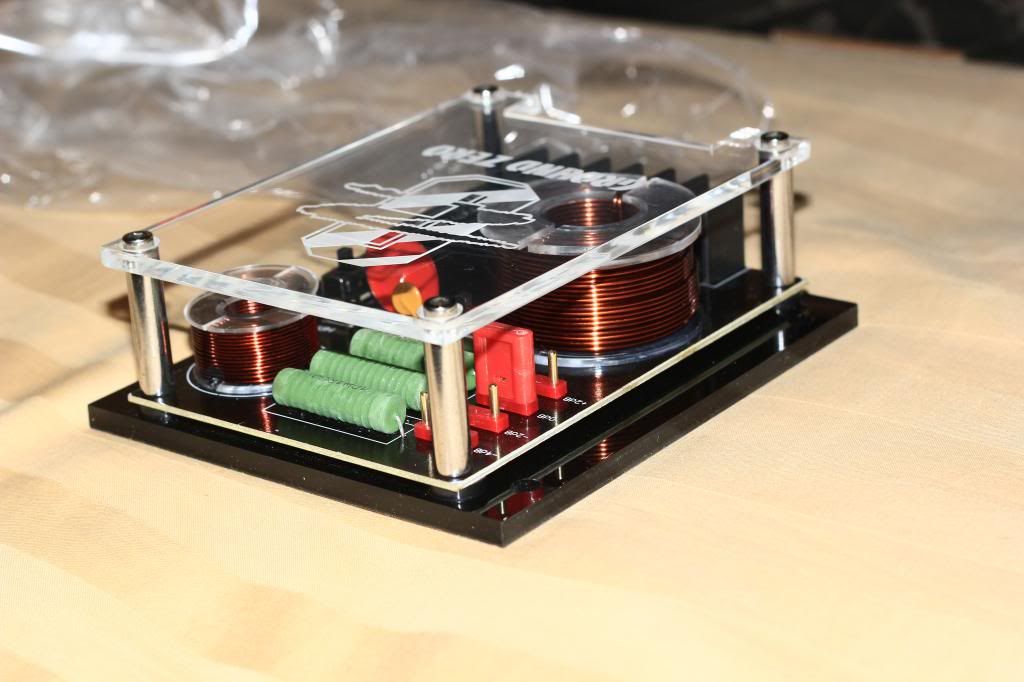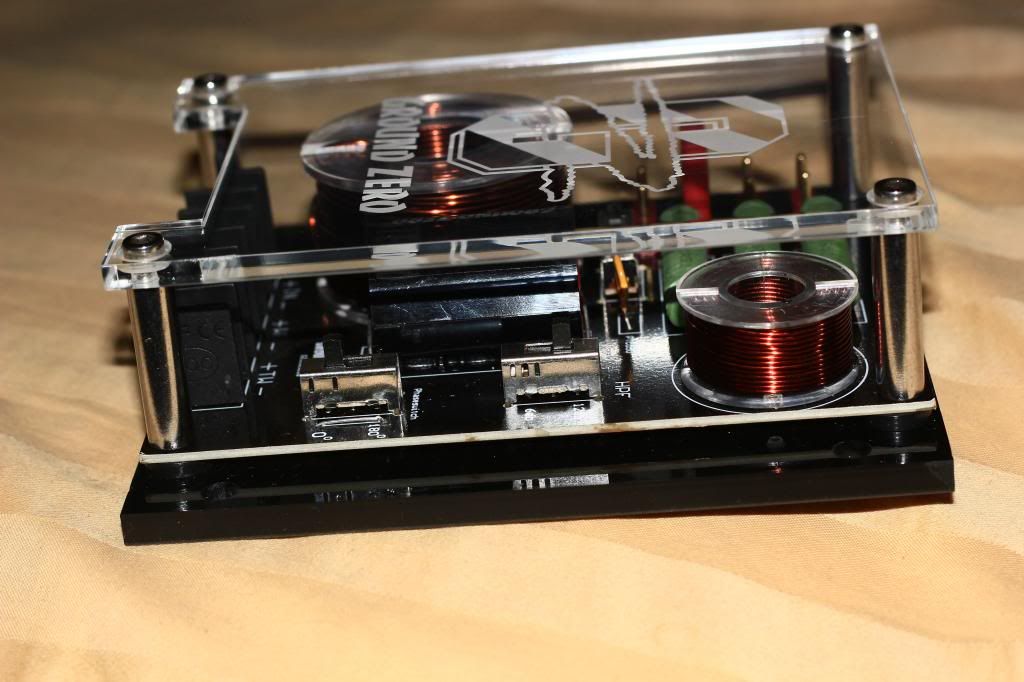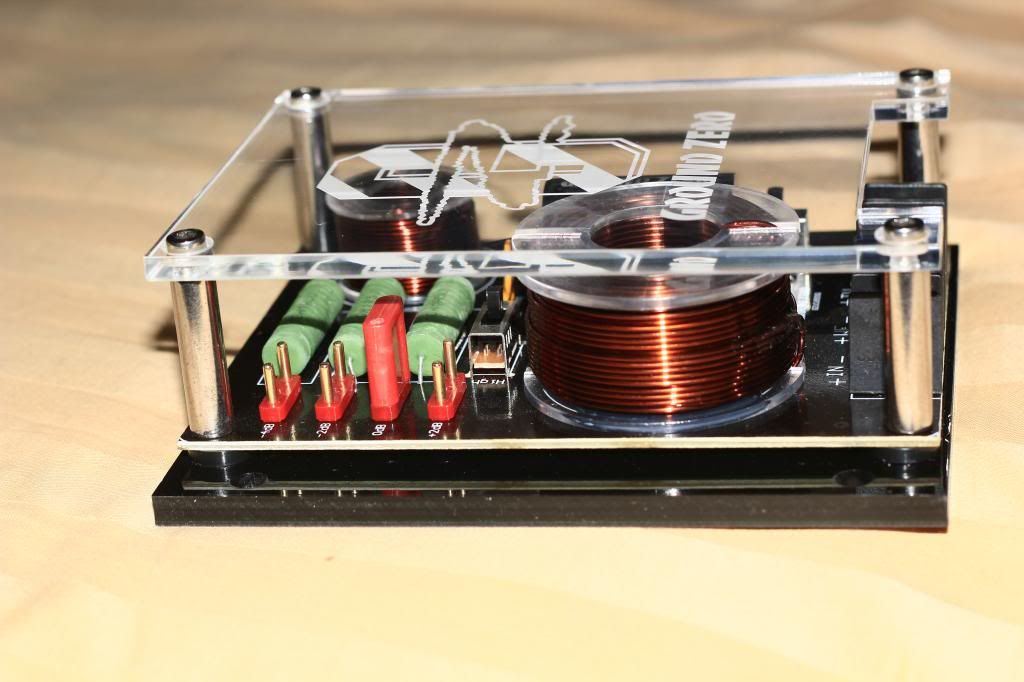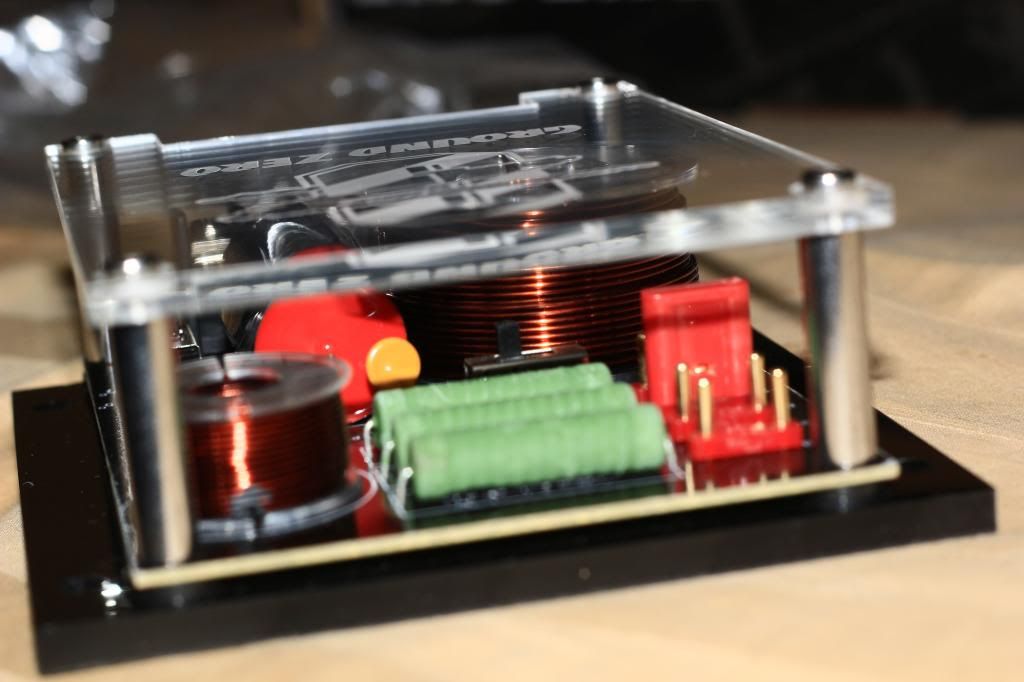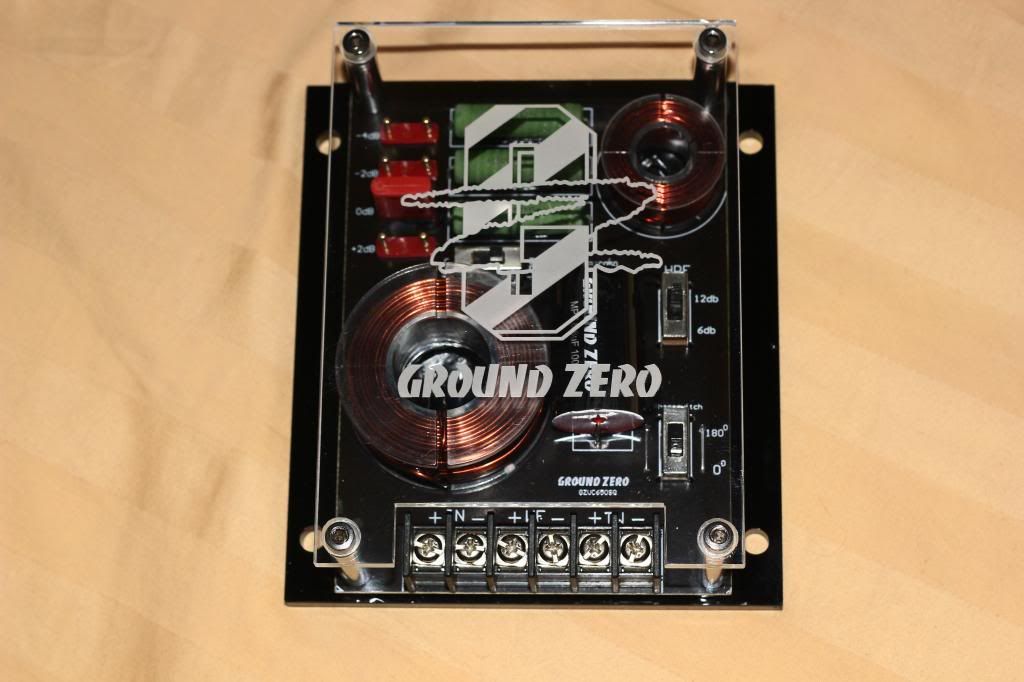 My only complaint right now, is that the manual is in German. oh well
Im going to install them tomorrow and i will update this when i have some good ideas of how they sound.
(addendum)
let me start off by giving you all the setups details. mids from 60-3k, tweeters from 3k and up. mids in the doors that are treated pretty good. tweeters are in the a pillars facing directly towards each other firing across the dash.
first thing i noticed was that the tweeters were much louder (not brighter) than the mids. on the head unit (Alpine CDA-117) i just used the fader/balance to attenuate then by -2 and they sounded great. from there on everything was golden. the midbass really plays with authority and doesnt get sloppy even with the low 60hz high pass i gave it. the midbass is better than any other speaker ive had in this car. everything about these are great. everything sounds real with these, from bass lines, to the guitar, and vocals. my favorite song to listen to with these ive noticed is Hot For Teacher by Van Halen. the intro sounds amazing as does the rest of it. i do think the tweeters are the trickiest part of the set, but once you figure em out, theyre great. i do think they would be better a little bit moreon axis, maybe around 30 degrees would be best, unlike my drivers side one being almost completely off. the midbass does sound better than when i had my anarchies and imagines in, but to be fair, they only saw about 25 watts each and didnt have as good of an install. il have to re-visit the anarchies when it gets warmer. needless to say, for the price i dont think these can be beat unless you go with raw drivers