I saw someone on here recommend getting heavy gauge cable from
WireAndSupply
, sorry I can't remember who.
Well I ordered some 1/0 and 4awg, was going to get some 8awg but I could not find any on their website, probably too small for welding applications. The smallest they sell seems to be 6awg which would probably be similar in comparison with other 8ga. Since I have all this stuff here I thought I'd take some comparison pics and throw them up...
First off
Knu Kolossus 1/0
vs.
WireAndSupply Royal Excelene 1/0
...
Knu looks a lot bigger from the outside, the actual difference in the amount of copper looks to be negligible. If you are going to really be using it for all it's worth I would stick with the Knu but if you have some headroom the cheap stuff looks fine. Although, if you are worried about this being enough maybe you better just step up to the Wire and Supply 2/0 which is still cheaper than the Knu 1/0. Knu is noticeably more workable but the Excelene will do fine and since the jacket is thinner it will be easier to get into smaller spaces. The biggest and best difference by far is Knu = $3.95/ft vs Excelene = $1.85/ft!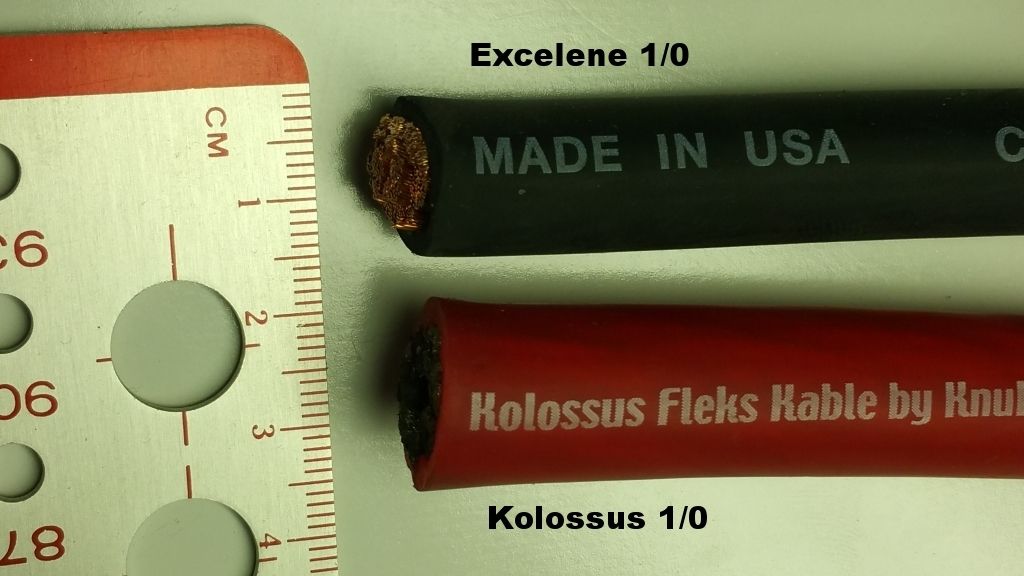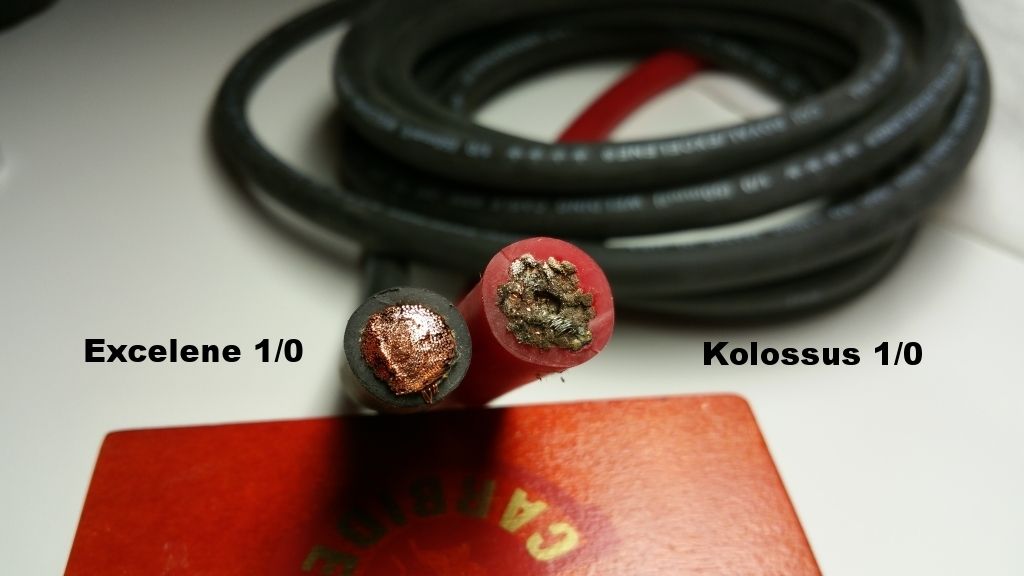 The differences in sizes are fairly consistent so here are the rest...
Knu Kolossus 4ga @ $1.55/ft
VS.
WireAndSupply 4awg @ $0.90/ft
And just so you can see the difference here is Knu 8ga VS WireAndSupply 4awg...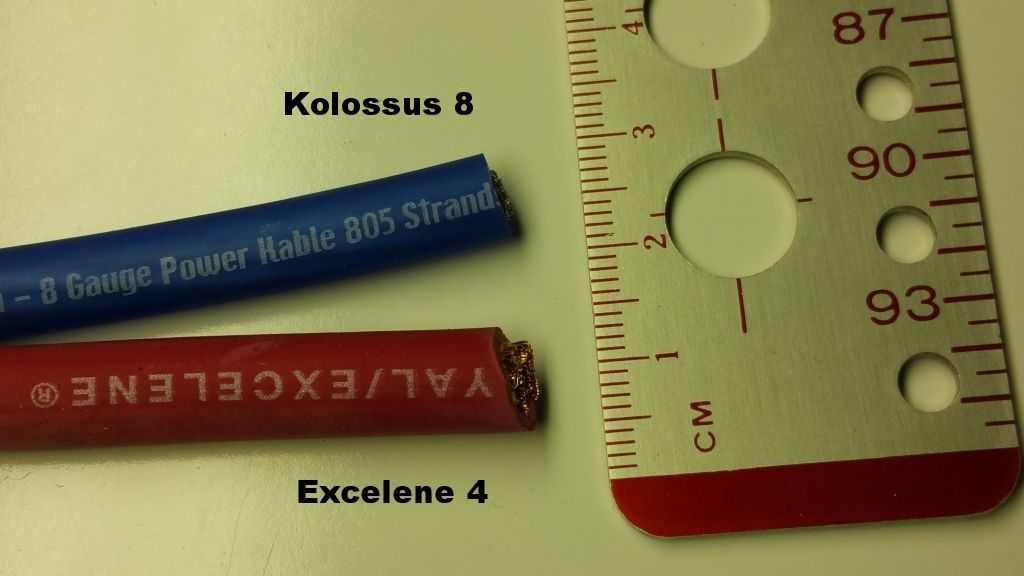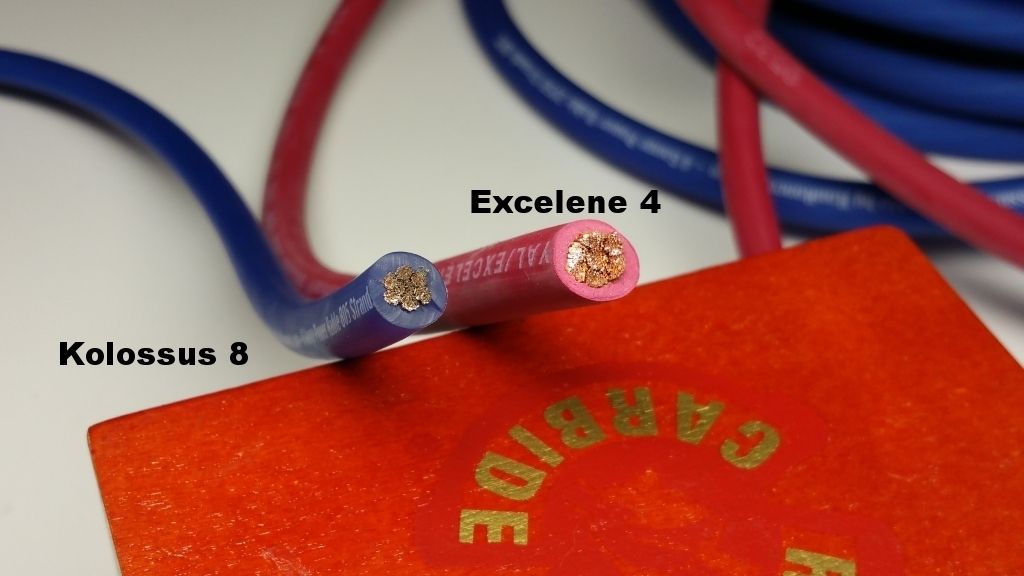 And here is everything together...