Hey boys and girls, been a little time but here is another installment of the Average Joe Review.
First a disclaimer: I am not competition winner, don't own a shop (stereo anyway), don't have the equipment to give comparison graphs and don't do bench testing.
I keep it simple and try and give a feel of the "flavor" of a particular speaker/s and their overall performance and design. I test them flat, equalized, with and without TA and constantly compare to MY reference system for tonality and overall sound quality comparison. I have learned I have a good ear for picking up nuances in music and drivers, or so I have been told by some people I really respect in the industry and are always on top of the SQ game. I know, means little but history has shown people tend to enjoy what I enjoy sound wise. I also take opinions from at least a dozen people who are not in the audio world at all and let them describe what they like and dont like just because they are average people that dont know what the equipment is but know when they hear something they like or do not like.
So please, take it with a grain of salt. Sometimes I get passionate.
Things have changed for the test mule and equipment used. I now have the ability to do 3-way active and a much better cabin to really get into the speakers. The new test rig is a 2003 Audi RS6 that is heavily deadened with SDS CLD tiles and MLV in key areas. Source unit is and older Alpine W205 feeding an Alpine 701 DSP that feeds to two McIntosh MCC406M amplifiers thus giving my much more flexibility for testing than I had before.
So moving right along. I have had the opportunity to hear many setups in my own vehicles as well as many competition vehicles and this has allowed me to really dig into this hobby and I hope to help others have a better feel for whats out there.
In this session I will be testing several speakers from a company called Audio Development. They are a 23 year old Italian company that is not nearly as popular here as overseas. They do all of their own designs and build everything themselves. Very rare combo in todays mass market world. And I have to say, they do real nice work.
The test subjects are the Vipera F6 6.5" woofer:
Specs are:
300 watts RMS, 40-1800hz range, Fs of 47hz, 26mm x-max and a depth of 74mm with 3.4 ohm coils.
Next up is the M35 3.5" midrange:
Specs are:
40 watts RMS, 180-8000hz range, Fs of 123hz, 10mm x-max and a depth of 40mm. They are 3 ohm coils.
Next is the M35NEO which is the same speaker except with a NEO magnet:
Specs are same as the M35 except they are 36mm deep and Fs is 130hz.
Tweeters are the T10: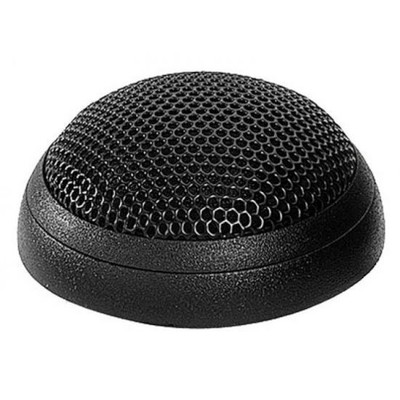 Silk dome, neo magnet and are the smallest chambered tweeters I have seen. They handle 30rms and play 2.2-20khz. They are 3 ohms.
I am awaiting the T1FR tweeters and will add them on after some testing.
I was very excited to do the usual song and dance with FedEx to get these in my hands and could not wait to start break in and tuning.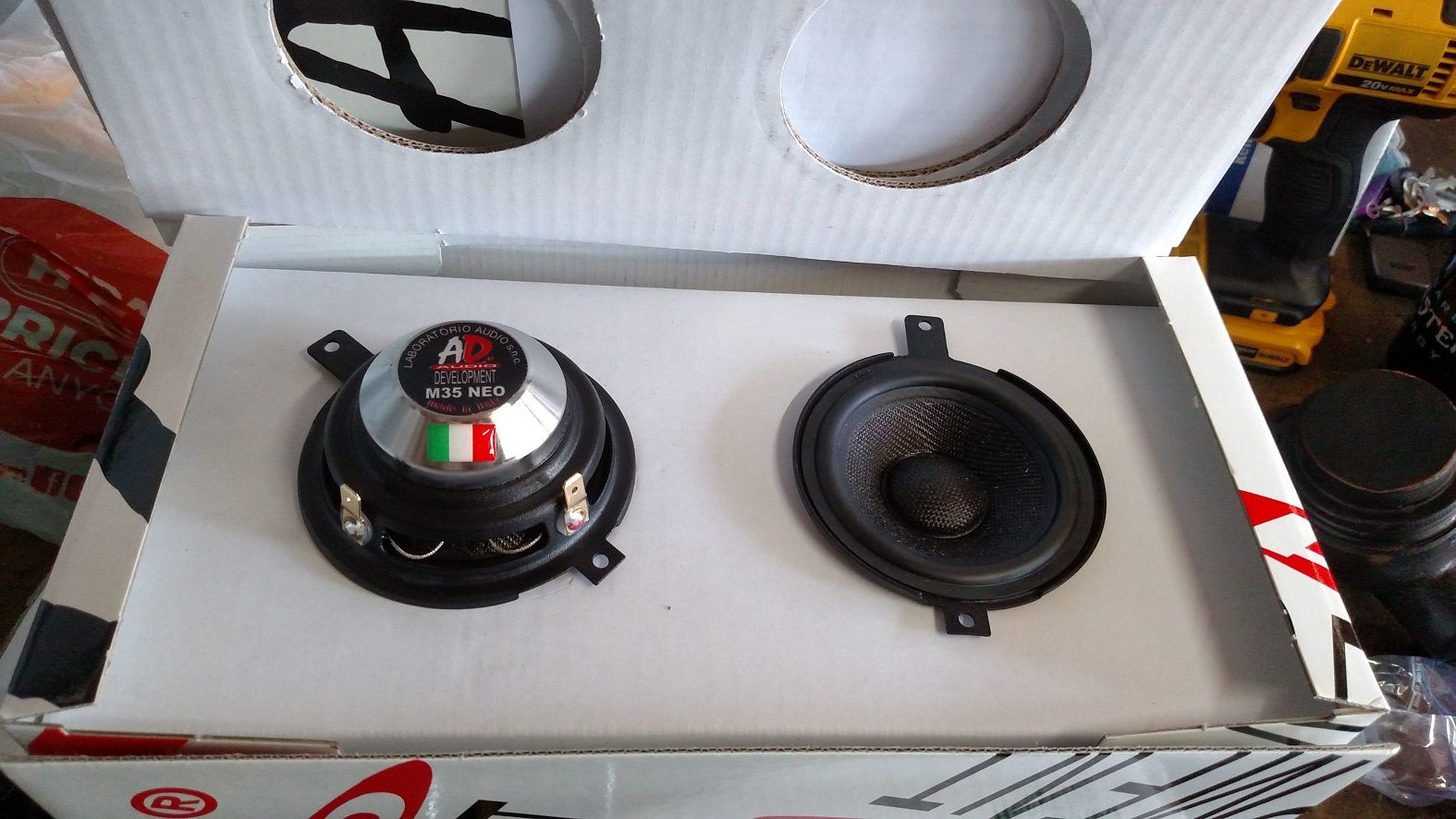 So starting off with the AD Vipera F6 I had mixed feelings opening them up. The cone and spider look great but the chrome AD logo on the dust cap does cheapen the overall look. The cone is a combination of fiberglass and pulp of cellulose. The basket appears (unconfirmed) to be a composite material. Has a nice meaty surround that lets you know this thing was ment for serious mid-bass. At $799 a pair they are a bit up there ..... are they worth it though?
Both the M35 and M35NEO have a much cleaner looking unlabeled cone. Due to the standard M35s large magnet its not the easiest to install and didnt quite fit properly so I used the tried and true method of DIYMA testing.
: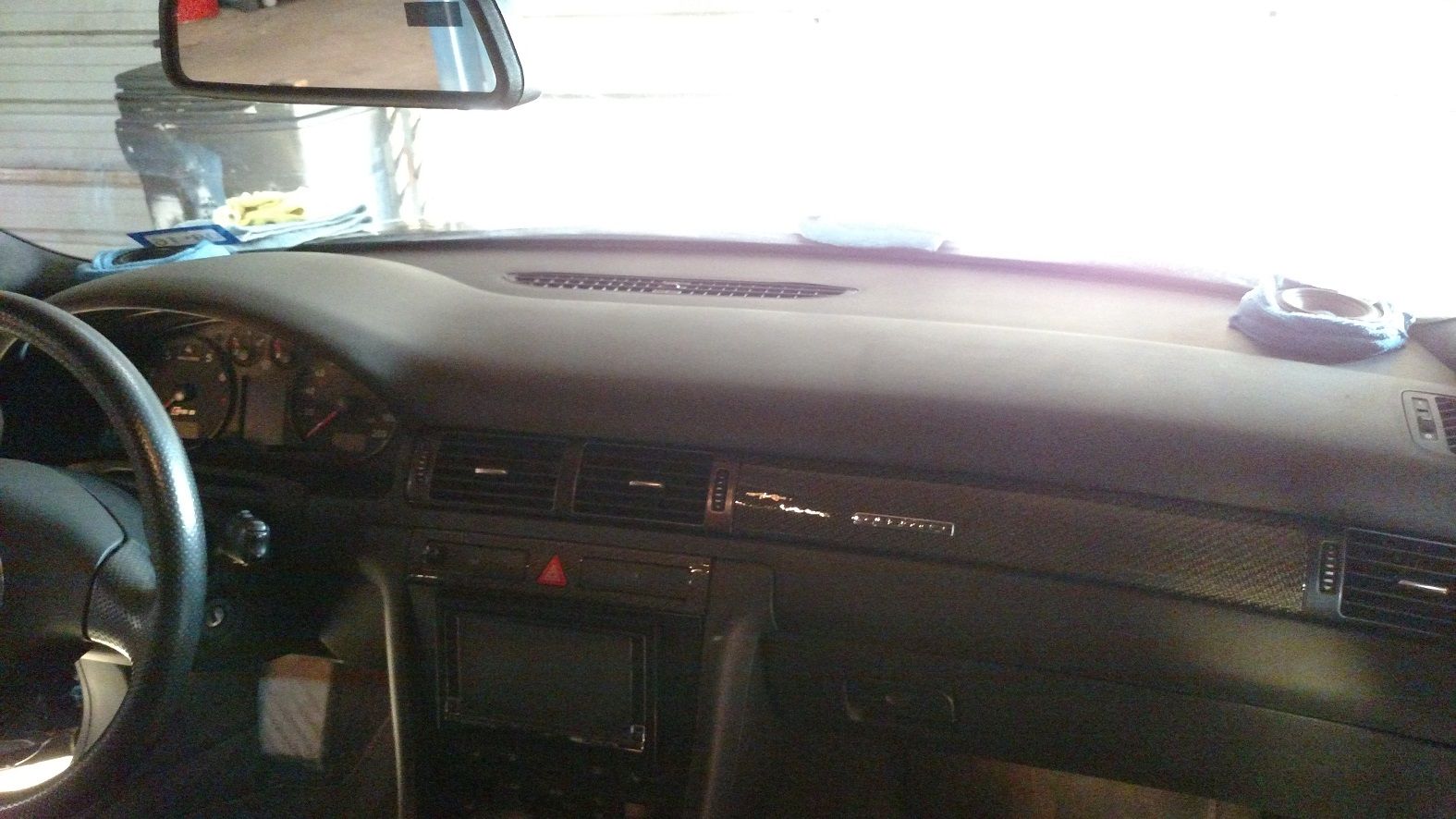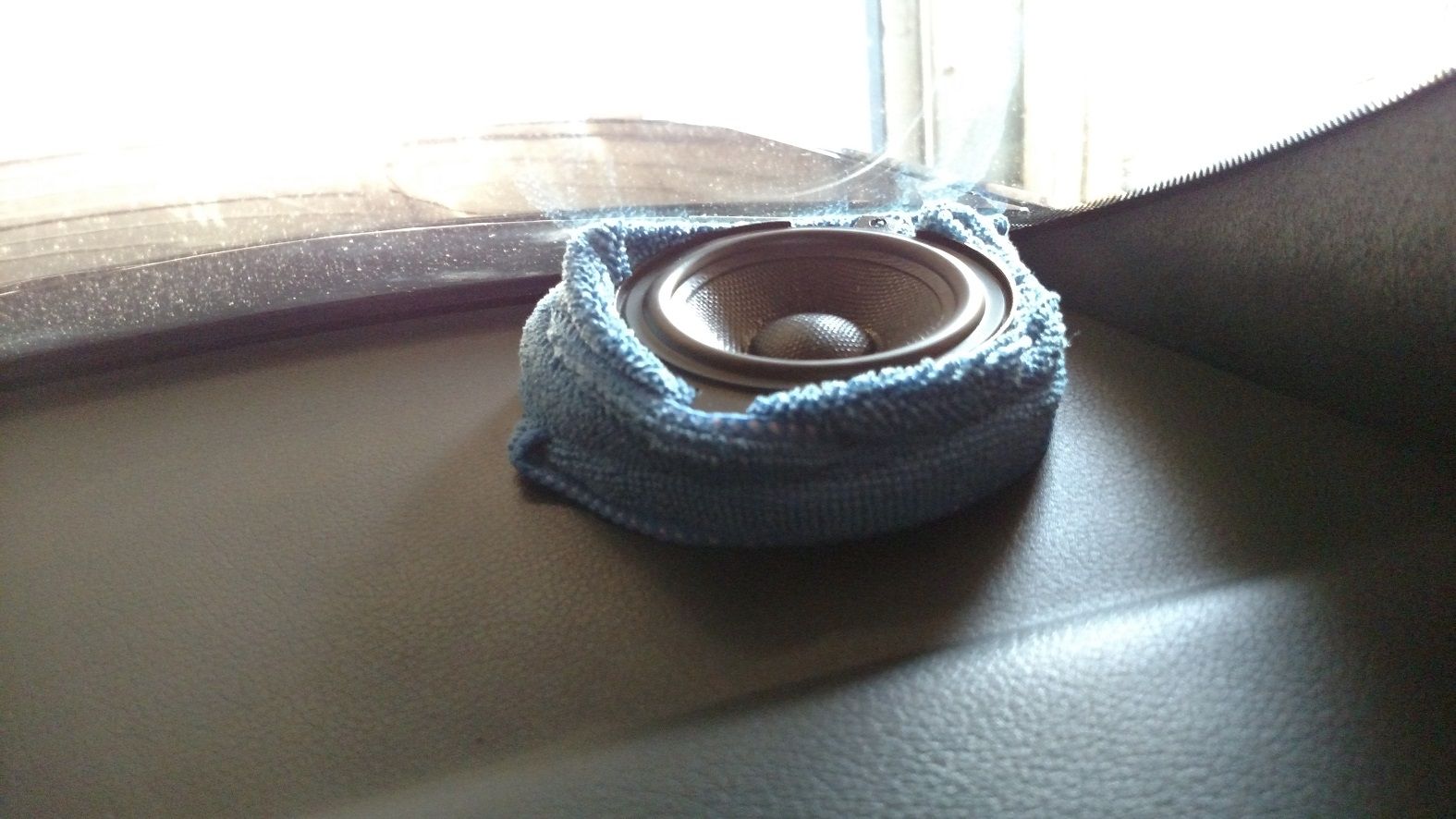 The NEO version did allow for a proper install: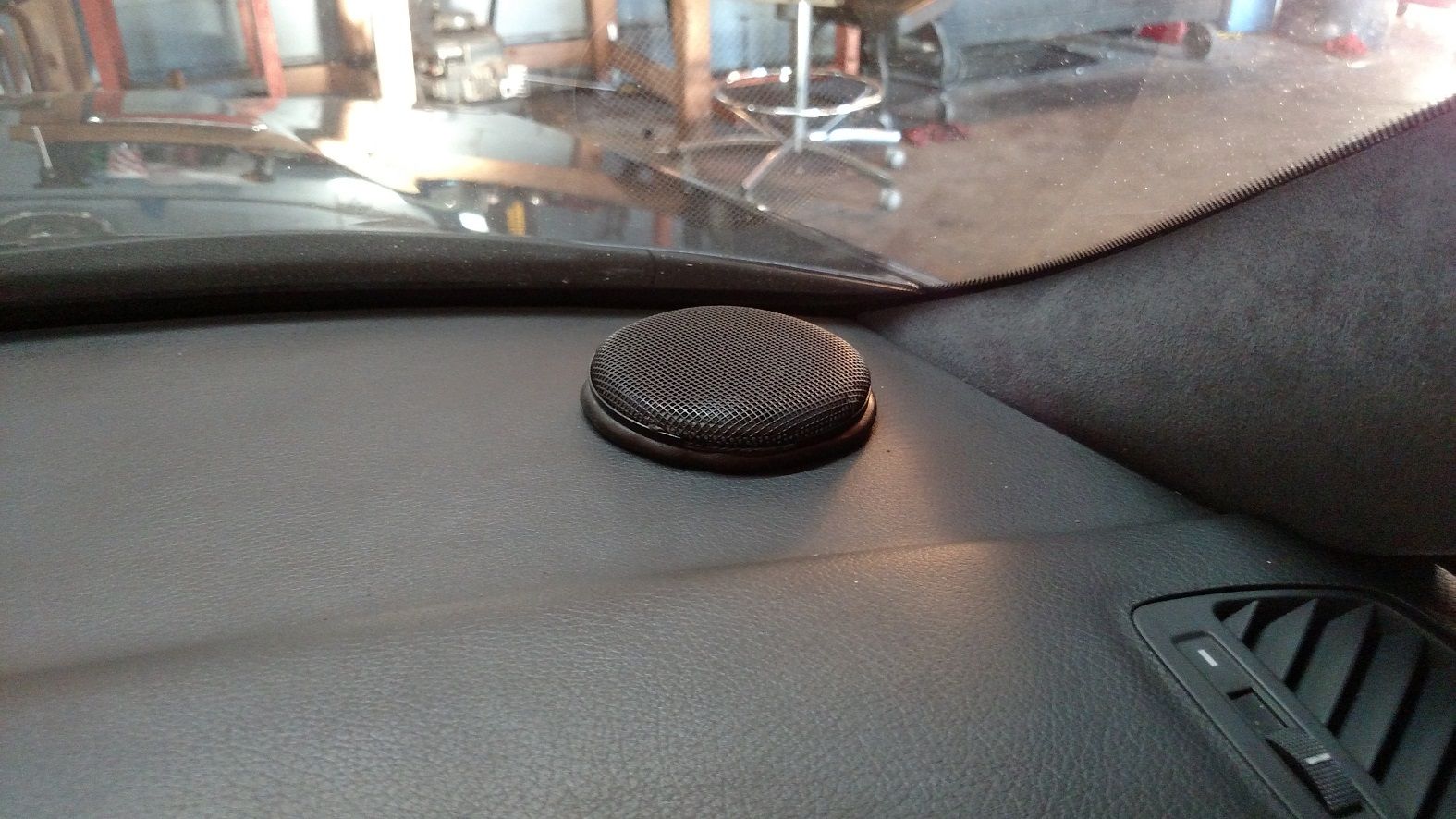 The chamber they are in is quite small and completely sound deadened. The NEO versions are $450 per pair and the regular M35 is $350 per pair. Healthy price for an unheard of midrange so the question is if they are worth it.
Last but not least is the very tiny chambered T10 tweeters at $265 a pair.
I spent many hours breaking them in as per instructed by the American distributor. I also spent a week with the subwoofer off and no high pass on the Vipera F6 woofers also dictated by the distributor.
So the first test was done with no TA and a flat EQ. F6 ran from as low as it wanted up to 500hz where the M35 took over and was ran to 4500hz where the T10 took over.
First thing I noticed was the absolute thunderous bass the F6 was able to produce. They were being fed by 200 watts rms and took every bit the Mac could throw at it. The speaker never lost composure or bottomed out. It did cause several more hours of door parts removal to dampen the door handles as anything with a strong 50-60hz drum would vibrate the heck out of them even with a dozen SDS tiles in there. After that was corrected I went back to testing. The Focal drum tracks pretty much floored me. The impact was stunning and drums took on a life of their own. Switching to Alice In Chains Live was an enjoyable experience as well. The lower registers of the vocals were very true to life but there was something more, the sound just filled the whole cabin effortlessly and really made me feel like I was there. I found myself pushing the stereo to its limits and the speakers never gave up. Checked the amps and I was pushing them all the way into powergaurd yet the F6 woofers begged for more. I had never heard a 6.5" speaker have so much impact and accuracy before. I have had impact and I have had accuracy but the combo of the two at unresponsable volume levels really won me over.
Moving along to the M35s I was once again impressed with no tuning. They were very natural sounding and very smooth but again, just had something more going on. Their ability to project is excellent and they were almost hidden sound stage wise. I really enjoyed them down to 500hz and allowed for a nice high sound stage. They were being fed off the 100 watt channels of the Mac. Once again they had no issues playing what I threw at them. Playing (dont laugh) Justin Beibers Sorry was very enjoyable. The song has several spots with with some neat instrumental peaks like a rattle percusion instrument that comes in on the left channel at 17 seconds with a loud bark/chirp in the right channel that is so life like and loud it almost makes you jump when it comes in.
Female vocals are very natural and not blurred. Tracy Chapman sounds like shes there with you.
I then switched these for the M35NEOs. I noticed right away they did not seem to perform as well below 600hz. They became a tad hollow. With tuning though you can get them pretty dialed in. Other characteristics were identical to the standard M35 otherwise.
Moving to the T10s I was skeptical. I initially did not want these tweeters as I was looking for a sharper timbre of a hard tweeter. I am very glad I was asked to sample them though. I did not know they were chambered until after a few hours of listening. They are just so tiny! I spoke to Emilios and he informed me they were chambered so that kinda explained what I was hearing. I was hearing a silk dome unlike any I ever heard before. They sound like a well tuned (EQd) metal dome tweeter. Sharp, crisp, clear and after several 4 hour sessions they have never become fatiguing.
I threw in Robert Plants "In The Mood" as I am overly aware of how the high hat should sound in the instrumental. Only a handful of home speakers produce it with the proper sizzle thats not too in your face or smeared. In a car I have only achieved it once with the original auto specific 2" Infinity EMITs that were painstakingly mounted on axis. Came close with the TBe tweeters and had I got them mounted better I bet they would reproduce it perfect as well but I had a limited time with them which is why I never did a review. To my suprise these soft domes were almost there. The guitar solo on "Kieth Dont Go" that starts at 2:50 had some very exceptional detail when he hits those high notes on the guitar. Could hear the strings reverberate against the fret very well.
So now that I have heard them with ZERO processing it was time to dial them in. I brought the F6 up to 610hz with a 6db slope and the M35NEOs at 700hz and an 18db slope. They hand off to the tweeters at 4800hz both with a 24db slope. EQ settings were surprisingly minimal after time alignment. I EQd each speaker independently over 3 days to the point where I could enjoy the music from any single driver. Cuts and gains never exceeded 3db and only over a few bands depending on the driver.
With everything tuned for the car the speakers have become nearly transparent all the way around. Vocals appear from nowhere and height is at eye level with width exceeding the car. Now I was ready to just sit and listen and see how they behaved as a 3-way system.
Once again I started with Justins "Sorry". It starts with the standard synthetic record pop in the beginning that sounded proper and not digitized. When the synthesizer comes in its crisp and clear starting center left and finishing center right. The vocal shout at 1:40 did actually make me jump a bit. It was very powerful, more so than in well built two way setups. At 47 seconds in there comes in a synthesized bass line that was well placed and just encompassed the entire sound stage. Then at 1:07 the deeper bass note comes in that I have never heard a 6.5" produce well without a subwoofer to take over the lower frequencies. The Viperas had no issue and this "growl", if you will, was nice and strong and keeps me from resting my knee against the door due to the impact aggravating my bad knee. LOL
Next up I switched to Billy Thorpe "Children Of The Sun". This song starts out with some very interesting synthesized notes that start on the right and move to the left and during this transition seemed to exceed the actual width of the speakers by quite a bit. At 30 seconds there is a great drum solo that bounces between left and right and made the hairs on the back of my neck stand up. Teriffic impact from the woofers that the mids took over from just great and really enveloped you in the sound. At 1 minute the rumble was very well done by these little speakers. Atfter 1:30 the "space" type sound effects appeared to be coming from past the windshield wipers and were perfectly placed. I have heard this song hundreds of times growing up by two parents that always had great home stereos and every clack and drum smack was dead on. Billy Thorpes vocals seemed to be sitting on the windshield near dead center with the back up vocals clearly behind him and way off to each side. I was in heaven.
Switching to Eric Claptons "Change The World" the guitar sounds spot on with his vocals dead center and very realistic. The finger snap was well placed directly in front of my face with the back up singers clearly to the right of him. The tambourine seemed just outside the car on the right. At 2:43 when he gets into that acoustic guitar you can clearly pick out the string coming off his fingers. The detail was astounding.
Next up we went for some Doobie Brothers "Black Water" that starts with a wind chime slowly moving into acoustic guitars with leed on the left and rhythm guitar on the right that sounded absolutely authentic. The violin that comes in on the right at 1:15 was the most accurate portrayal of a violin that I have heard in one of my own cars. Down to hearing the pick against the strings and the smooth vocals I just had to hear the song several times. The L/R vocals transitions almost made my head spin trying to locate them and they did not seem to emanate from the speakers but just out of the windshield itself.
It was time to really push them so I threw in "Timestretch" (forget who by). At 27 seconds a low bass line comes in that made me wonder if I even needed a sub. Its completely digitized music but a very interesting and intricate sound none the less. The clack sound is very sharp through the tweeters and just sizzles but without any harshness. The kick drums really really kicks as well.
"Eminence Front" from the Who is a big favorite of mine and I love the keyboard in the beginning that is placed firmly to the left with the leed guitar. When you close your eyes you can just see the guitarist really playing it. Then at the 2 minute mark when the vocals come in far right I instinctively looked that way for the singer. At 2:44 when the bass guitarist really starts pumping it he appears perfect center stage and has a nice deep strum on it. Sounds like a bass guitar and not simply a recording of one.
What really impresses me is just how clear these speakers are at any volume and they are so well matched that it does not matter if its low background level, normal level or really rocking out they sound the same and stay perfectly balanced throughout.
After all this testing I then set the woofers with a 50hz HP at 18db and the sub takes over at 56hz with an 18db slope as well. While for SQ purposes the single 10" is an excellent companion for these speakers it runs out of steam long before the components do. Has me contemplating moving the SI BM MKIV subwoofers into the car. They are overkill but with some hip-hop and electronica if you really want to tune out the rest of the world they are a better match to go with such a powerful component set.
Overall I am much more impressed than I ever thought I could be by speakers at this price point.... well any price point. I have zero complaints. There is no parts of their reproduction I wish they did better or different save for a hair more sparkle above 10-12khz (which the T1FR should take care of). Even when I throw a less than perfect recording at them they still impress. But when I throw uncompressed demo music at them (thanks Southsyde!) its just an emotional experience.
I don't know the name of the song or artist (I should go SoundHound it) but one of the songs on the CDs from him is a salsa almost swing kinda song. While I dont like the singer or rest of the song the opening is quite something. Real piano, bongos, drums and very lout horn section comes in and no matter the level they sound spot on. When pushed you cant yell at the person next to you but they stay perfectly composed. Piano still sounds like a piano and the trumpet players sound like they are playing right into your face.
I could go on and on about the different types of music I played but the point is simple, these things sound spectacular. They have life all their own. I was worried about losing my great midbass when removing the Morel Supremo SW6 but the F6 has a lot more going on down there. I was also worried that I wouldn't like them as much as the Sinfonis but in some ways I like them better. The Sinfoni are super true to the music and I enjoy that. I am not saying the ADs are not true to the music but they seem more....... fun. Its hard to explain. They don't have you concentrating on every single note as much as they just envelop you in the whole song to where you are no longer paying attention to the speaker but just enjoying the music.
I can find no faults. They are worth every penny and then some. They best many speakers I have played with that were double to triple the cost. Its almost like they have the sheer stupid levels of output the Ground Zero Plutoniums have with the finesse of the Sinfoni Maestosos and the sharp detail of old EMITs with a bit more kick than the Supremo SW6. And not a dig at any of those speakers. I like all of them but these ADs seem to take all their best attributes and blend them into a great mix.
So thats really it for now until the new tweeters arrive. Once they do the T10s will go for rear fill and I will get a lesser AD 6.5" for the rear and sell the Morel Elates. Wish I had known I had MT23s in the rear and MT22s in the front when I bought the car as that Morel MT23 sounds very nice. On the other hand had the Supremo SW6 been mated with the MT23 in the front and I may have never asked to try the AD speakers.
I have demoed the vehicle to many non car audio guys both before and after the change and so far its been an overwhelming approval. People running out to get their own CDs and then sitting there long enough to make me step the battery charger up to 50 amps. LOL I look over and they have their head against the head-rest, eyes closed, big smile and a minor head nod with the music.
It will be brought out to the next Texas get together so some of you pros and Chad (hes pro, just singling him out) can hear it and see what you think. Plus I would imagine the stage isnt to Chads perfection level (that man makes speakers simply vanish) but I am so close to the speakers vanishing that I bet he can get the last 10% out of it.
So for my simpleton yay or nay verdict I give them a big YAY! You will not be disappointed with these drivers. They do make much cheaper 6.5" versions that (as I am told) maintain the sound but lose output. They do have a couple higher end versions as well like the MM series but as good as these are I have to wonder if they are worth nearly tipple the price. They cant handle the power and its hard to imagine them sounding better. Well maybe in a future test.
I will update this thread after the T1FR tweeters arrive.