So my fellow employees and I at my work go through at least 50 cans of pop/energy drink/Arizona iced tea and other cans a week. So we came up with this idea to melt them into ingots so we can stock pile them in a more convenient way. A quick Google search brought me to
www.backyardmetalcasting.com
and I soon found out that it was a very common thing for people to do. I found instructions and ingredients to make the furnace to melt the aluminum in. So here goes my adventure in making a homemade furnace to melt aluminum cans.
Read this entire tutorial before going out and doing it please.
Several things are needed to do this project:
Steel bucket or pot with lid
Torch capable of at least 1500 + degrees + fuel, in my case propane
Coffee can
Pipe that is min diameter of torch tip and between 4-10 inches in length
Mixing bucket/wheel barrow
One 50 pound bag of Portland cement
One 50 pound bag of silica or all purpose sand
One 50 pound bag of fireclay
One bag of perlite
-(note, if you are making a smaller furnace then you donít need the 50 pound bags)
8-12 sheet metal self tapping screws
packing stick
crucible that can withstand 1500 + degrees
I made a few calls around to try to find the ingredients needed. There are four basic things needed to create what is called refractory. It is a heat resistant mixture for casting aluminum and other metals. Homemade refractory is only really good for temperatures needed for aluminum. It cannot withstand heat needed to melt steel and iron so a professional mix is needed for that.
The four ingredients are:
Perlite (1.5 parts) Lowes <$4 for one bag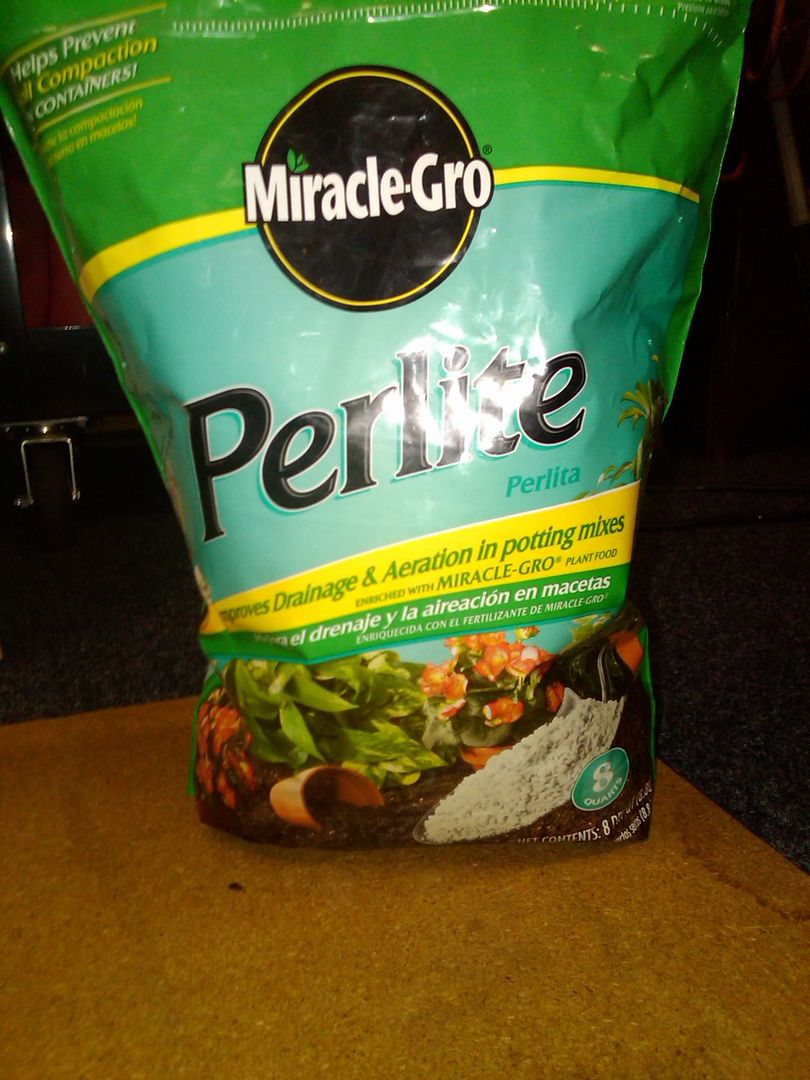 Portland Cement (1.5 parts) Lowes <$5 for $48 lbs
Silica sand (2 parts) Lowes I used all purpose sand since I couldnít find this type of sand <$4 for 50 lbs
Fireclay (2 parts) Clay art center in town <$7 for 50 lbs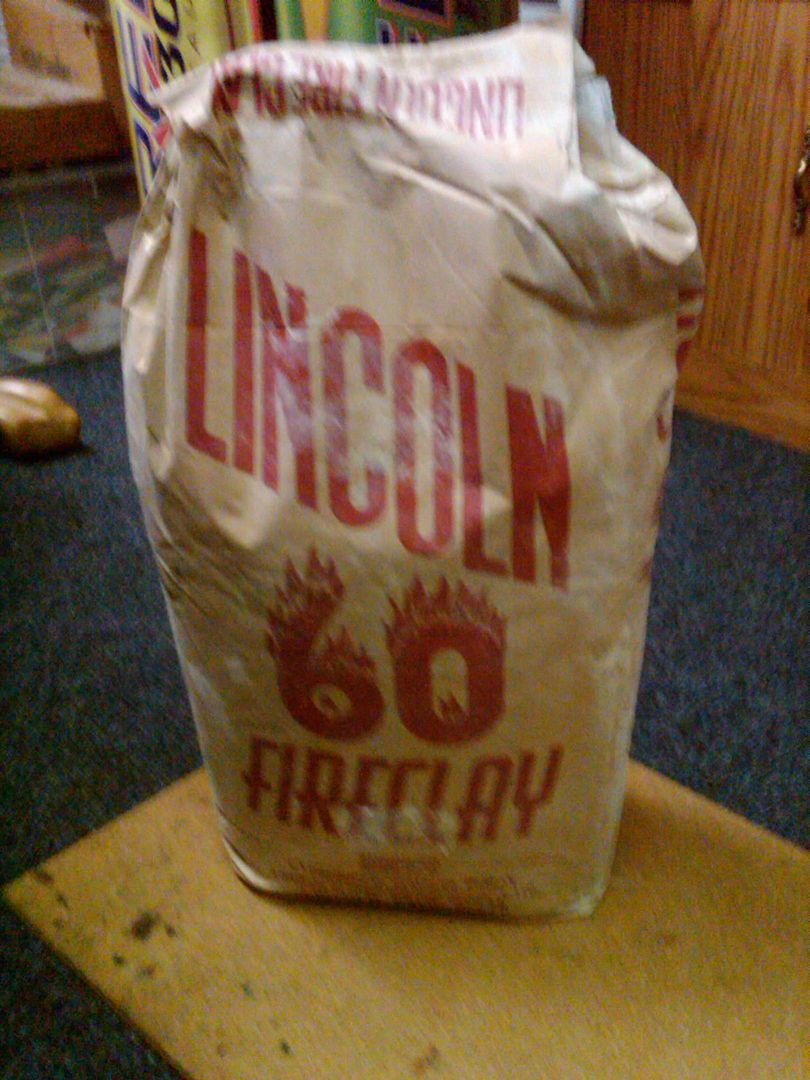 A SAFETY NOTE. When mixing these ingredients please do it out in the open and wear a safety mask so you do not breathe in the cement dust as this can be very harmful to your lungs.
The first three are mixed together first, then moistened to a soft, dough texture.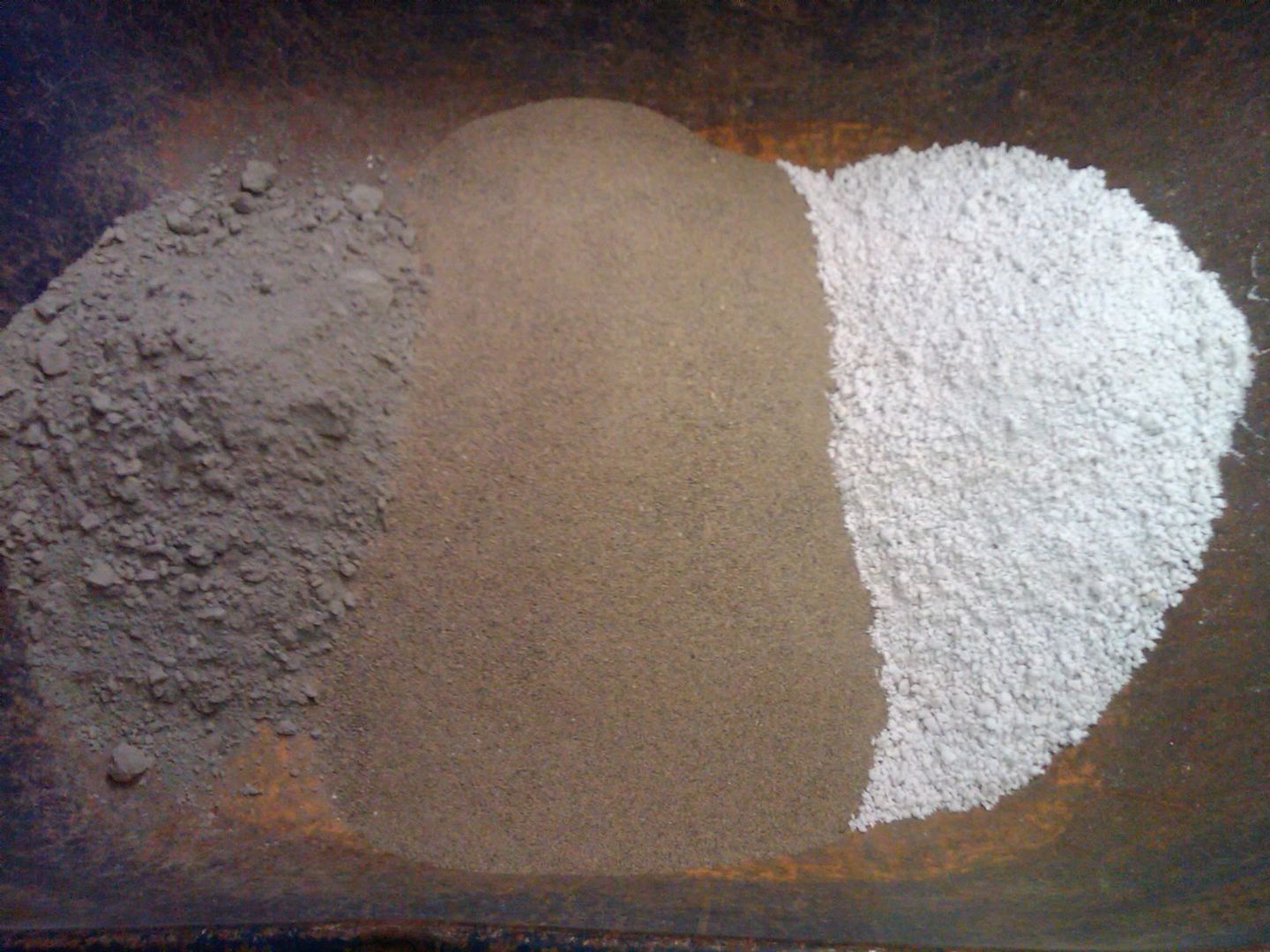 Then the fireclay is added with a bit more water added. I mixed this all in a wheel barrow.