I was driving this evening and noticed that one of my JBL P660C 6.5" woofers was making some fairly unpleasant sounding noises... I've blown plenty of speakers, it wasn't blown, it was a strange sort of buzzing/vibrating that I hadn't heard before, plus it still played relatively normally at lower volumes. It was the first time I'd been in the car for a few days, so I hadn't noticed it until tonight. I got it home and tore the door apart to discover this: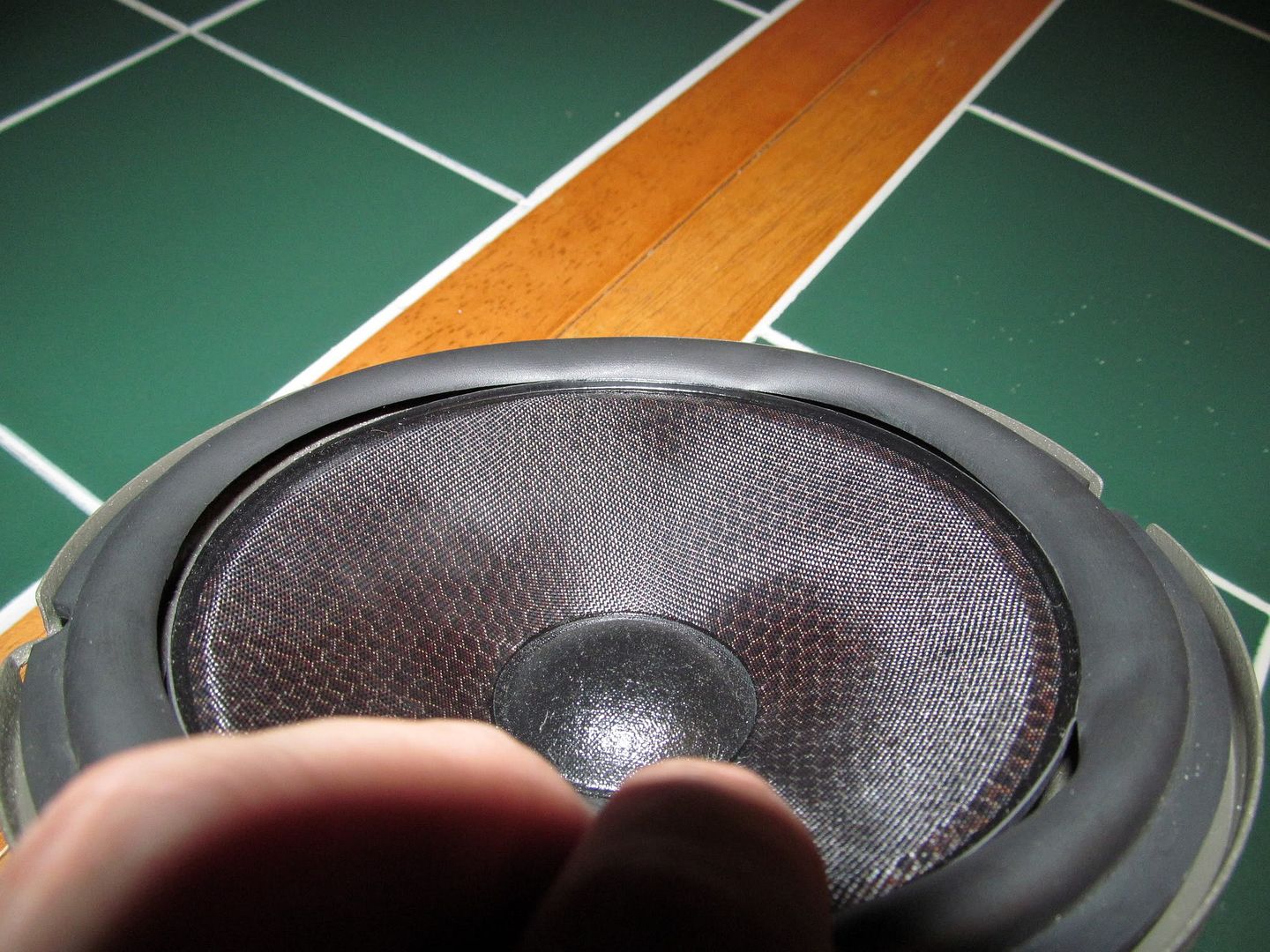 I was STUNNED! The cone is separated from the surround a good 80% of the way around; its almost completely separated. These speakers were fantastic (barring current events, of course), they sounded great, I couldn't say too many good things about them (even my fiance raved about 'em, she even let me put one of the small orange rectangle JBL decals that came with the gear on the rear window).
The only things I can attribute this damage to is a defective speaker, or overpowering... I'm running more power than the specified 90W RMS rating, between 125-140W, but there was no other indications that there was anything wrong, they played loud and CLEAR, no bottoming out and the gains were set using a -5dB sine wave, so its virtually impossible to send a clipped signal using music. The installation was very clean and very solid, there is no possibility that a foreign object of any sort made physical contact with the woofer. I've always "overpowered" speakers, most even moreso than what I'm using here. I yanked it out in the driveway at 11:00PM in the dark, so needless to say I only pulled the one side, I can't say if the other side is OK or not (it sounds totally fine, though).
Any ideas what the problem could be? Is it just a factory dud, or is it more likely that I screwed something up?
This SERIOUSLY sucks.
-jason.