So, ive got a 98' Audi A4, came with the Bose system from 14 years ago when i got it. It sucked. Swapped out the head unit right away when i got it, cheaper JVC unit, decent-ish, and put in some speakers i had around just to hold me over while i figured out what i wanted to do.
I thought a bunch and decided how much work i wanted to put in, and how much money i wanted to spend, and came up with a plan for a better system.
Phase 1 will be running the 6 channels of RCAs, some 2 Ga power wire i had laying around, along with pertinent speaker wire. I'll also be building a nifty little combo sub box/amp rack that will bolt up to the underside of the deck and hang down in the trunk 8" or so. The sub will probably be an 8" Alpine Type R. The amp will be a Clarion APX600.5
Phase 2 will be building some kick panels, and installing some still un-purchased mids in them, and tweeters in the stock locations. They will be running active straight off the Clarion APX600.5
Rear fill off the head unit perhaps.
So anyway... Lets get to the building.
My amp was about 16"x9"x2". I wanted to get a box around .6 Cubes, ported, tuned to around 33-35Hz, and i wanted it all to fit in my trunk with very little space sacrifice...
So i started looking around in the trunk and decided i was going to try to put it on the underside of the deck. I figured i could fit my sub enclosure, and amp all in a fairly compact package up under there. So i started planning and designing:
Ill spare you the whole process, but i ended up here:
This is a screenshot of the design in inventor so you can see that the ports actually extend into the chamber a bit.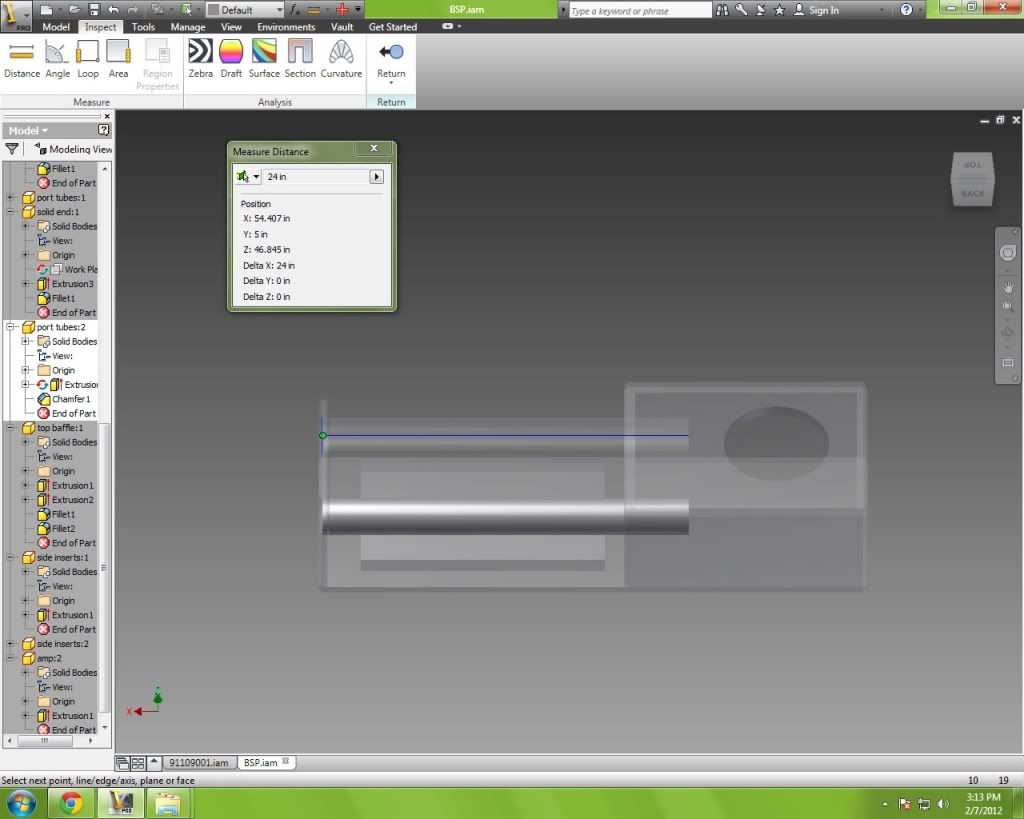 This is what it will look like roughly when i'm done, I'm planning to bedliner it black, that silver thing is a rough mockup of the amp... should fit right in there:
So lets build!
I cut the whole thing up(with a skill saw!) and mocked it up to make sure it looked kosher:
I used a hole saw to cut out the 4 holes for the ports... the fit is nice and snug, and they line up good. I also used a jigsaw to cut open an opening that i could get to the adjustments on the end of the amp so i wouldnt have to unbolt the whole thing to change my gains: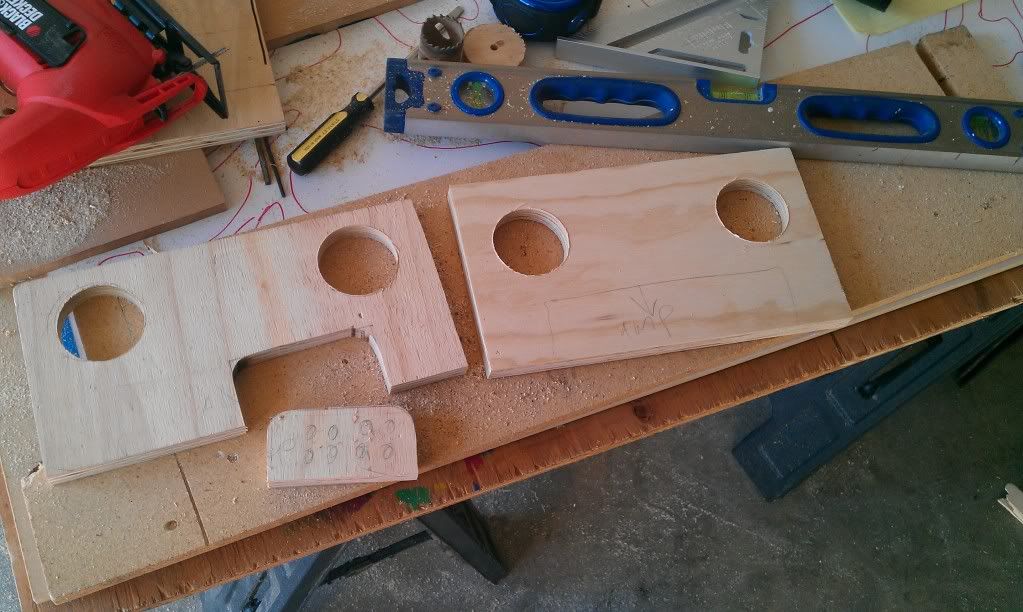 Then i went ahead and glued it up and screwed it together and test fit the tubes:
Fits good! lets glue them badboys in!... I roughed up the spots where the glue would go with some sandpaper and used epoxy and just twisted them in. I inset the ends about a quarter inch to give me some bondo room: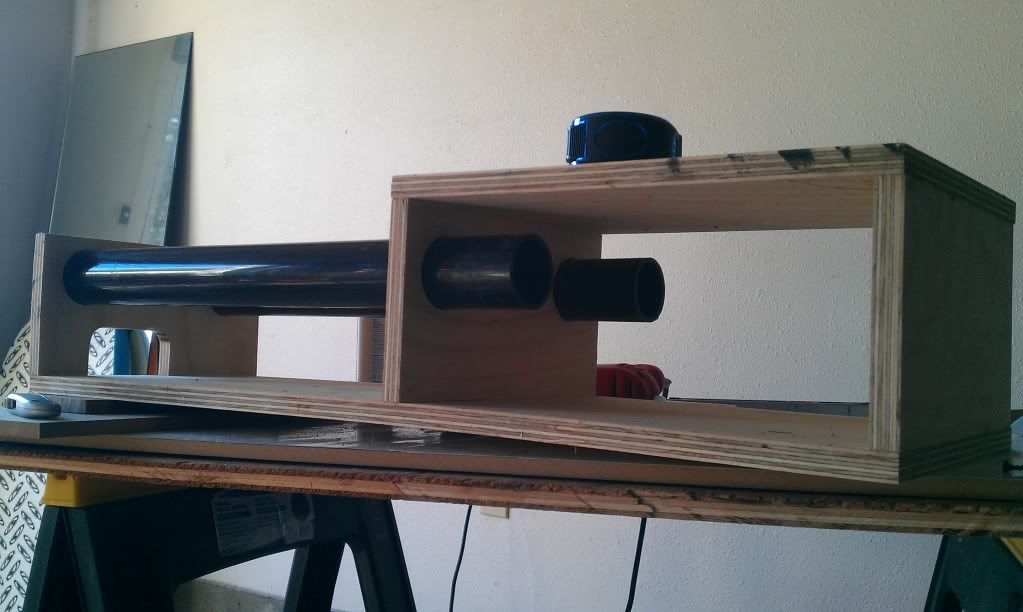 That's as far as i got today... next up is cutting those 2 pieces to close up the box, cutting the hole for the sub, Bondo, sand, bondo, sand, and route off all the edges with a quarter round. Then bedliner....
Other note: I plan to use a somewhat fancy mounting system to both isolate the whole thing from the car, and to isolate the amp from the sub enclosure... rubber washers, through bolts... haven't worked it all out yet, but just in case you were wondering...