CONTENTS
:
CAR
COMMA AI
SOUND DEADENING
POWER
STOCK AUDIO
SOURCE/PROCESSING
AMPLIFICATION
SPEAKERS
TUNING
MISCELLANEOUS

Self Driving 2016 Civic SQmobile Prototype: iOS | USB/SPIDF | Tubes | 3 DSP's | DTS Neural | Dirac Live | Center Channel | Rear Fill
Something in the thread title brought you here. Now that you're here, this is what you'll find:
Comma Ai OpenPilot | iPhone/iPad source via USB and SPIDF | iFi audio gear | Helix DSP Pro mk2 | miniDSP DDRC22D | miniDSP DDRC 24 | Biketronics amps | MMATS HiFi amp | Scan Speak | Audiofrog | Stereo Integrity | Morel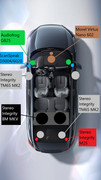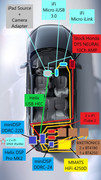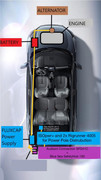 ***DISCLAIMER:***
What you won't find here is anything cosmetically pleasing or fancy. The build is unrefined in regards to cosmetic presentation. View this as a possible blueprint for others to modify or build upon. I am not gifted with the craft side of this hobby. I chase the sound not necessarily an appearance.
Take note that this build is scalable in both directions. Dial back on some of the excess for a more economical version or take it to the max with your own boutique tastes.