Product Brand & Model:
Have a fantastic pair of illusion audio C4CX driver's that have seen gentle use and mounted once. They are a dream to work with in pod installations especially where chamfered rings can help serve as wave guides. They are point source drivers to cut down on path length indifferences and serve as a high end coaxial top range for 3 way active installs or 2 way if you utilize the passive network. Less is sometimes more when it comes to driver locations. Tweeter sits very low in the cone which almost allows the cone to act as a wave guide of sorts. The crossover is biamp - able. To Add extra power if active filters aren't available. Carbon series illusions have fantastic reviews and many followers. Msrp on these are $750+ new. Get these for a fraction of that. They work well in kicks and even better, higher up on the dash.
Condition of all items:
Great, some small mounting hole marks from securing them to a baffle
Total Price:
:
385 Shipped. Paypal is included as well per forum rules.
Shipping Terms:
:
Included
Pictures:
- Unless you are a Upgraded member, or your last 10 iTrader feedbacks are positive, you must post a picture of the exact item you are selling.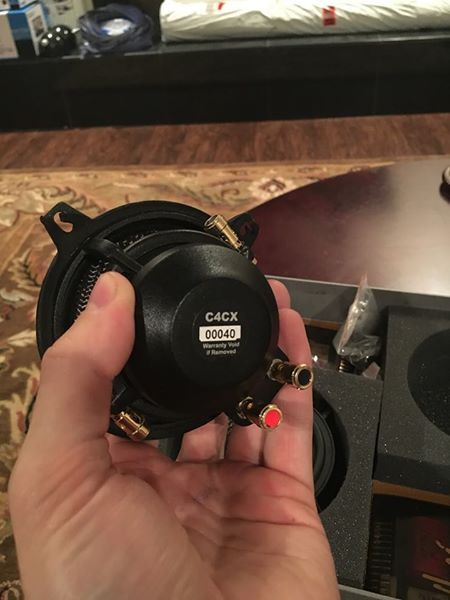 Additional info:
Help fund my current install and aftermarket vehicle upgrades such as the suspension work for my VW.
** DO NOT DELETE ANYTHING BELOW THIS LINE OR THREAD WILL BE DELETED **
------------------------------------------------------------------------------------------
Please be advised, all buyers and sellers are responsible for performing their own due diligence when considering any financial engagement. We recomend that you:
1) Check the
iTrader
feedback of the person you are dealing with on this site, as well as other car audio forums.
2) Ask for a name address and phone number. Call them and verify their info.
3) Valid e-mail address. Correspond before committing.
4) consider using an escrow service to protect yourself.
DO NOT proceed with a deal until you are completely satisfied with the other party.
DIYMobileAudio is not responsible for the outcome of any transaction on this site and will not moderate on your behalf.