Hi guys
Just got my RTA going.
$100 for all the pieces new.
Want to know how?
Paypal me $100 and I'll let you know.
j/k
Behringer ECM8000 $49.95 at Amazon.
MXL Usb Mic Mate payed $49 at my local Guitar Center. Cheapest I've seen online $79.99
This thing has phantom power and you plug it directly to the mic and then to a USB port on your computer. It detects it automaticly.
TrueRTA free. (
http://www.trueaudio.com/
) the 1 octave is free and there are several versions 1/3 octave ($39.95), 1/6 octave ($69.95) and 1/24 octave ($99.95).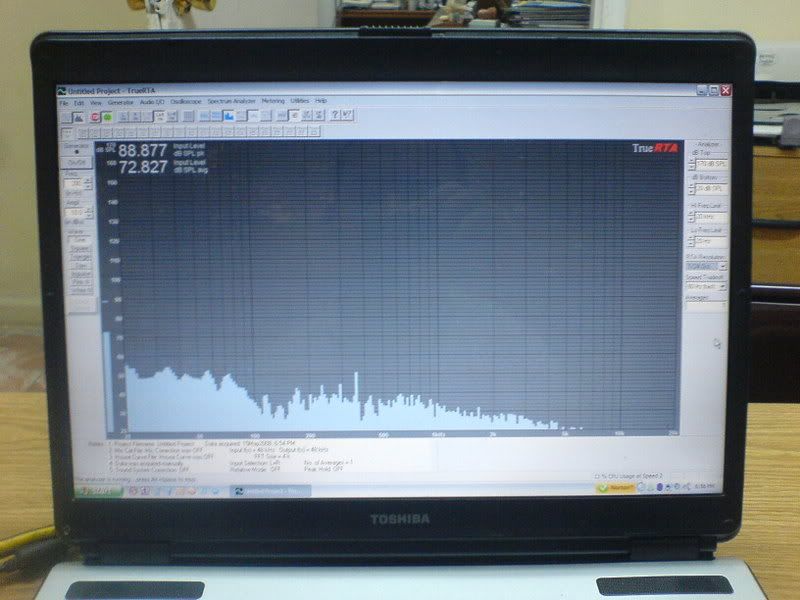 I know there are several programs to do it.
That's not my car's graph by the way, just measuring my office noise.
I think I need to eq my office.
Well that's it, $100 dollar totally portable, RTA and SPL meter.
Jorge.