Here's the data:
Linear Distortion
Nearfield FR: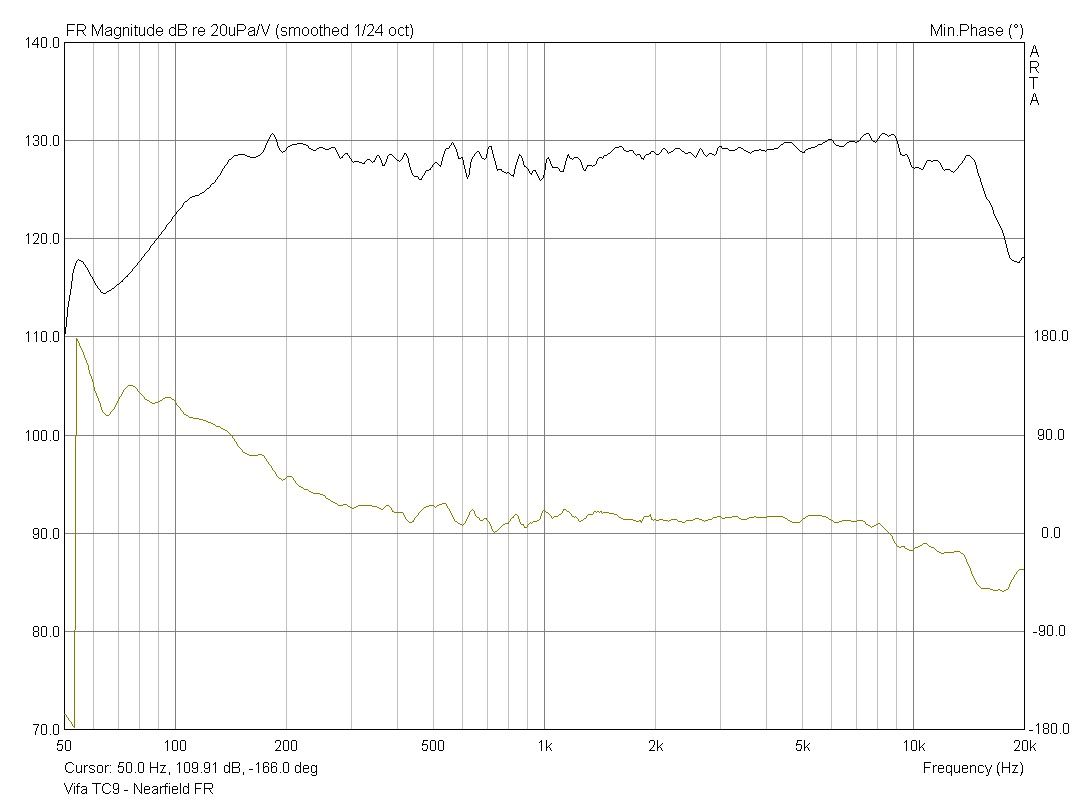 Far-field FR 0-60deg:
CSD:
Impedance Plot (2 drivers):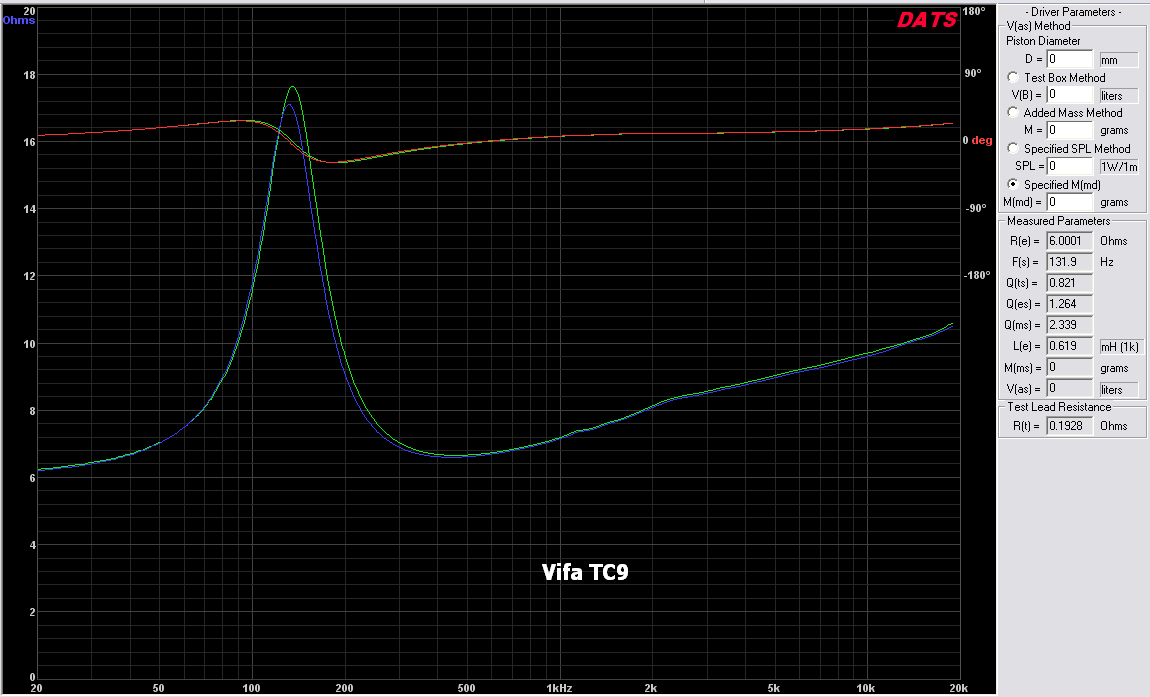 Non-linear distortion (90dB/1m equivalent):
THD/%HD: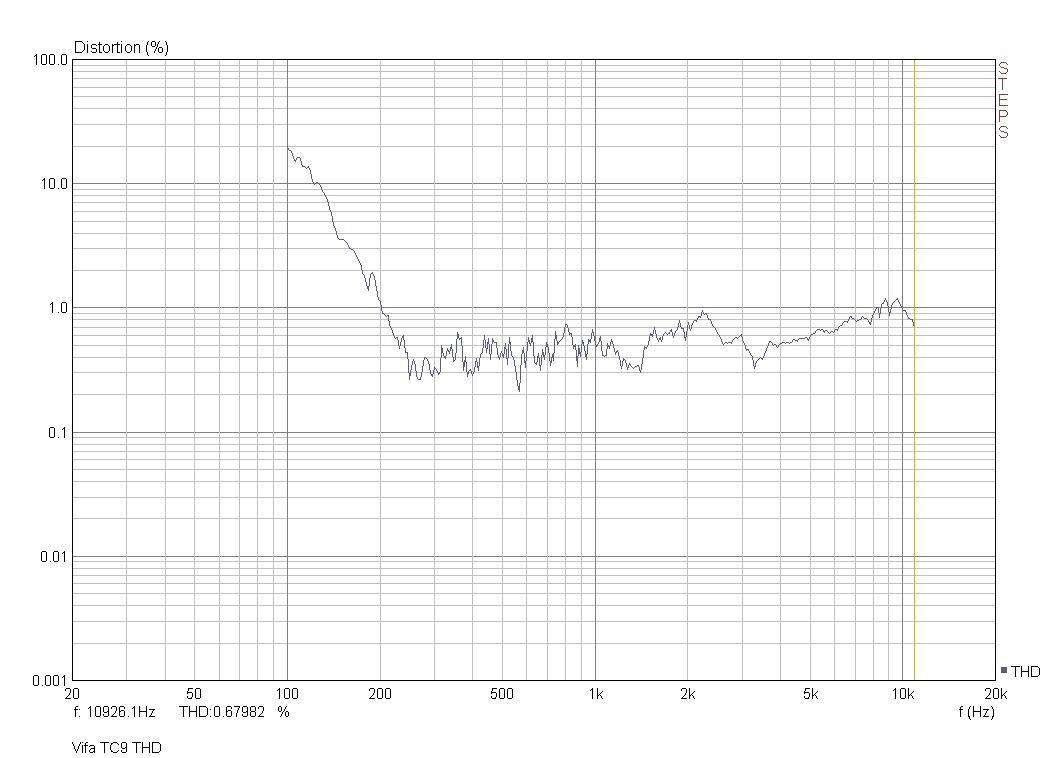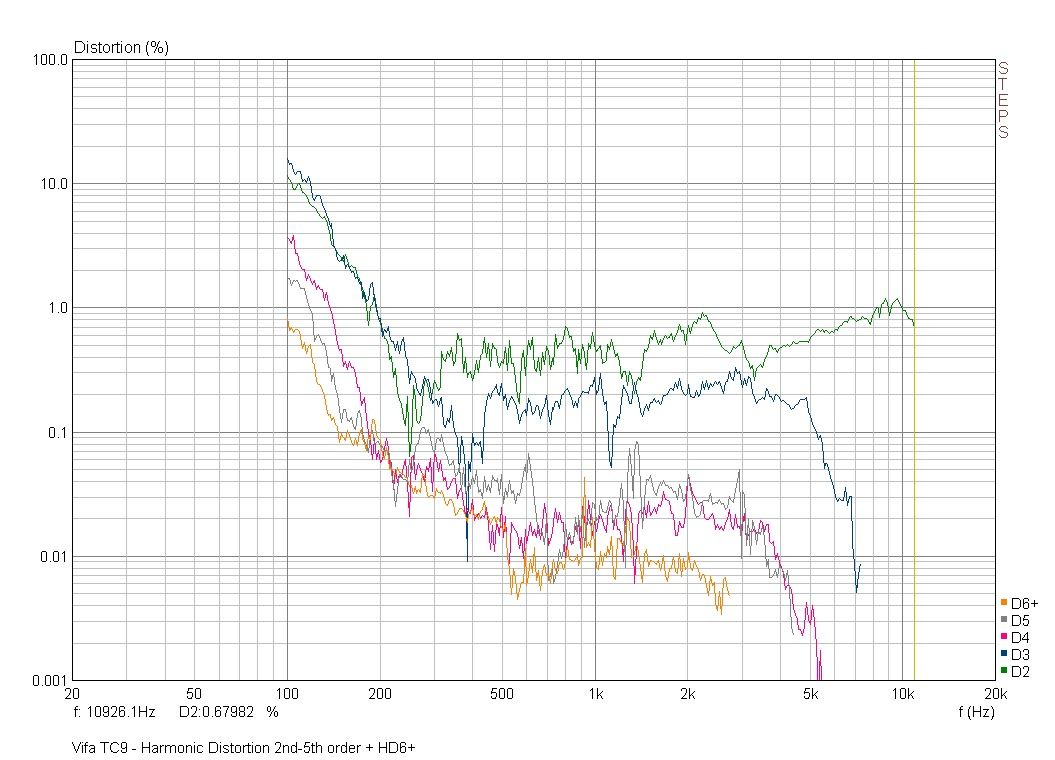 FR & HD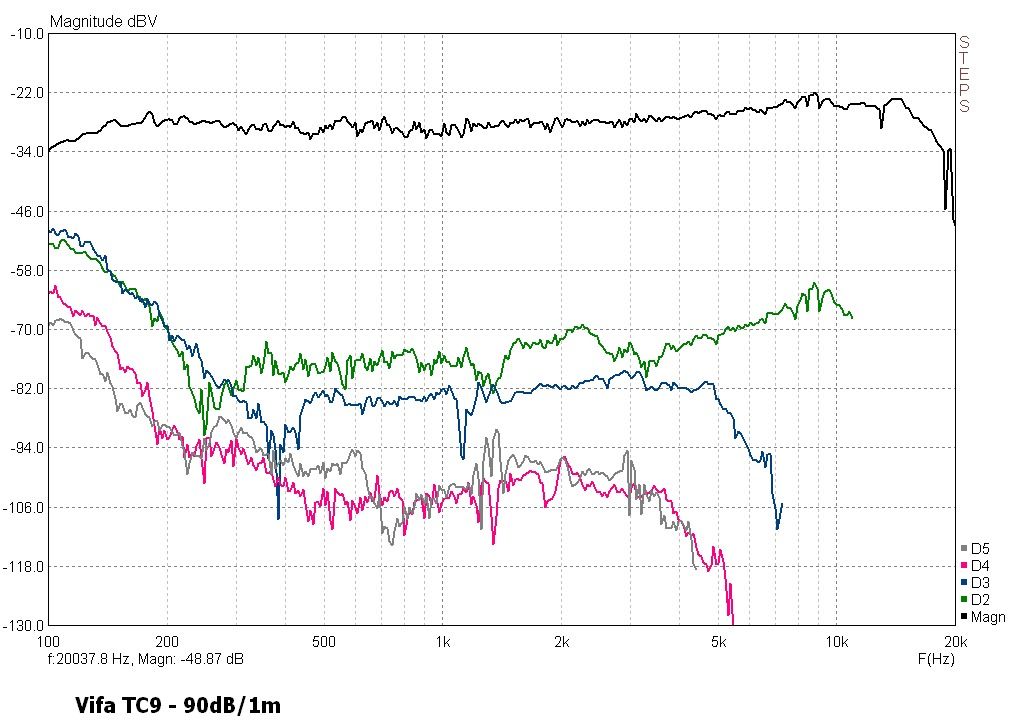 IMD:
All plots available here:
Vifa TC9 Slideshow by Hanatsu2 | Photobucket
------------------
Ok. Here's a great driver. Considering the price its performance is no less but amazing! Linear behavior is great, a minor breakup node at/around 9kHz. Very smooth otherwise. Almost a 6 octave wide flat response. Plenty of HF for those who wanna use it as a widebander. Non-linear distortion is also good, considering its motor/cone design. THD stays around 0,7% above 250Hz and consist mostly of 2nd order HD. Non-existent tall order products. IMD is good to average depending on how you use it. It clearly doesn't like the 250-300Hz + 7000-9000Hz dual tones. 2nd order IMD is moderately high around the higher stimulus tone (f2).
Summary: Best used as a midrange between 300-4000Hz, if you can deal with the dropping power response above 4000Hz it's clean all the way up to ~8kHz. Used as a widebander I'd highpass it around 400Hz to avoid some of the IMD higher up in frequency. If you really want to push it you could highpass it around 250Hz with a steep slope. Very cheap driver and it performs just as good as much much more expensive drivers. Strongly recommended.