Single (Class A) or Push Pull (Class AB) on the 12V6GT?
Edit: Sorry - based on the output of 12W then it's going to be the latter.
Most all speakers made today are designed to be used with Current Amplifiers where sensitivity is not as important as it was with Tubes which are Voltage Amplifiers. Not only do you want the highest sensitivity you can find but you want the highest impedance you can find as well. If you hook up a 2 ohm speaker to a tube amplifier it will burnt out the tubes in a matter of hours. The higher the impedance the less heat the tubes will generate but they don't lose output the same way that a current amplifier does so the difference in volume is made up by the efficiency.
As far as frequency response goes - when that radio was built, AM radio was Low Passed at 3kHz to prevent the intercarrier whistle at 5kHz from being audible. So nothing in that radio was designed to reproduce frequencies above 3kHz and even after you FM/BT/Aux you still won't get much in the way of high frequency reproduction. So a a tweeter is unnecessary and pretty much any 6x9 or 6.5" with an efficiency of >96dB should work but preferably in the 8-16 ohm range to prevent too much heat.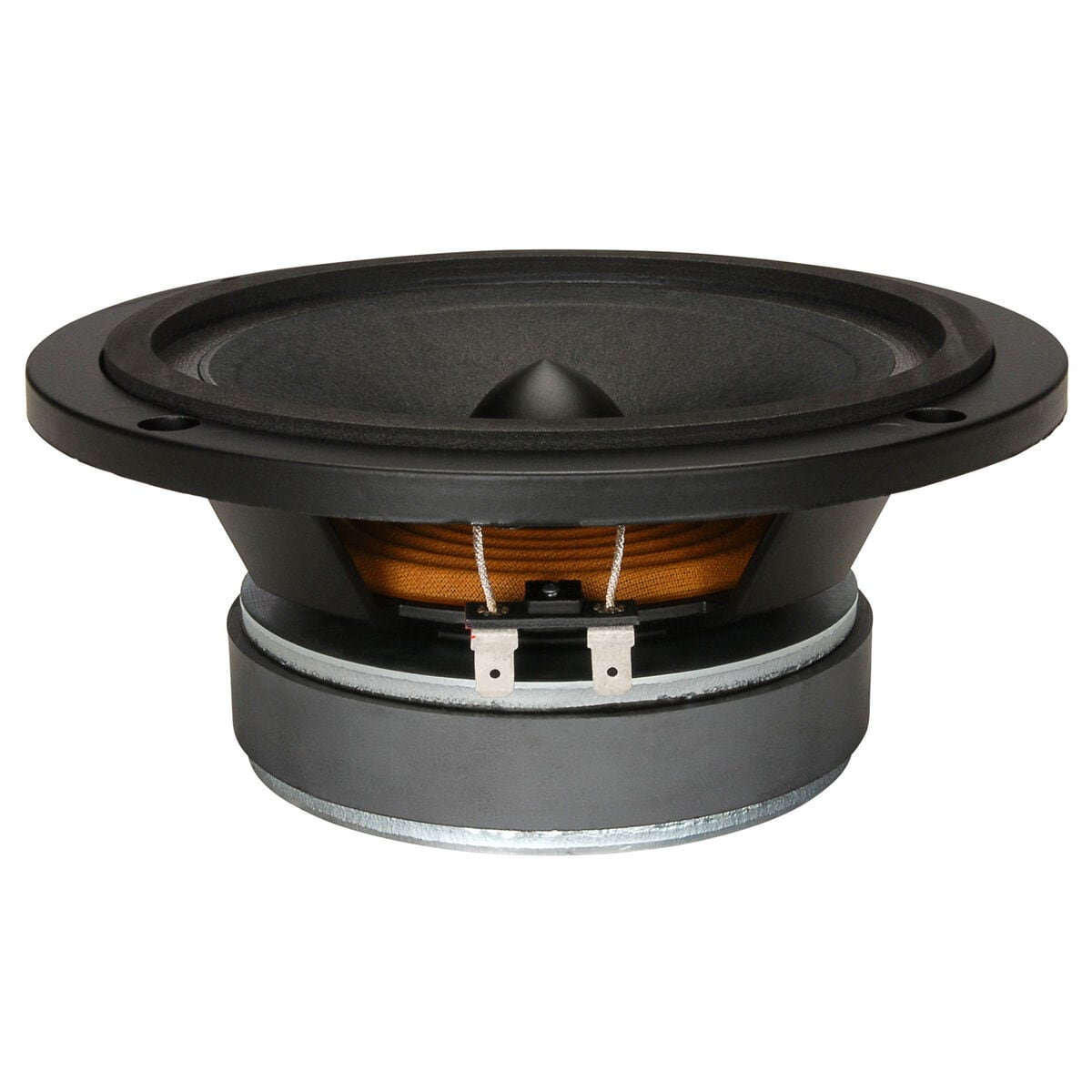 B&C 6PEV13 6-1/2" Midrange SpeakerB&C's 6PEV13 6-1/2" midrange speaker features great sensitivity and very smooth response from 400 Hz to 8 kHz. An aluminum phase plug increases the 6PEV13's axial sensitivity and controls its high frequency dispersion. Aluminum voice coil on fiberglass former.
www.parts-express.com