My curent ongoing project is a 1990 VW Bus (transporter, vanagon, T3, T25... whatever you call it where you are from
).
The goal was to make a dynamic sounding system that is SQ orientated, but can play at quite high sound levels.
The curent setup.
Source:
Intel Atom D2550MUD2
, 2GB DDR3 ram, 30GB SSD for the system, ebay 120W car PC PSU, Audigy 4 sound card with
KX drivers
, 15.1" touch screen in dash.
Front system:
Faital pro W6N8-120
in ported boxes in the dash (I think about 10l tuned to 90Hz? Forgot) driven by a
Alpine MRV-1000
and
Faital Pro HF100
compression drivers for highs driven by a
Alpine MRV-t300
.
Subs:
2x Digital Designs 2515a (first series with more spiders than later series 25a's) in a huge 4th order bandpass box that doubles as a bed, driven by a
Sinus Live SL-A1500
Some pics of the system: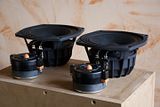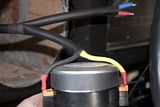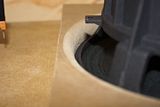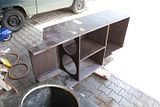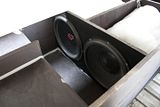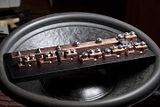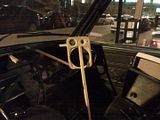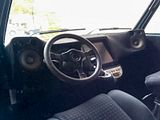 The system is quite close to the goal I set for myself. The sub plays at 140dB (flat except for a 3dB peak at 40Hz) from 27-80Hz (Or probably higher, but the TL I was measuring with only goes to 80Hz), the front is plenty loud but there are a couple of problems.
First of all is that the stage is a bit low for my liking (on top of the dash, not at ear level). The bigger problem is sibilance from the (hornless) compression driver when playing as low as I need. I'm guessing it's a problem with my rear mounting and short radius waveguide. Tried stuffing it with felt and it's better, but still not close to the clarity of the Selenium ST350 supertweeters that I use at home.
The other problem is the jagged response in upper range of the midbass. I've been thinking of cutting off the dustcap and making a wooden phaseplug to fit onto the polepiece. Anybody have any experience with doing something like that?