Discussion Starter
·
#1
·
The car: 1992 Volvo 960. Why??? We've had the car for about 7 years and it's sentimental. The wife bought it back when we were only dating and it's a Seattle car. That means no rust and the car has never seen very much sunlight so the paint and plastics still look showroom fresh. The transmission started acting up and we got her a VW CC, so now the car is mine to play with. Buying a new transmission lead to 50 other things to take care of while you're in there, and here I am now with almost a full restoration inside and out.
I like good sound quality and a stock appearance. The supplies:
Head unit: Nakamichi CD-45z or CD-400 (not yet purchased, if anyone has one...)
DSP: RF 3sixty.3 (not yet purchased either)
Front door speakers: CDT ES-06
Tweeter/mid hybrid: CDT ES-02
Rear deck
Sub: ???
Amps: One for the speakers up front, another for the sub and possibly rear fill later if needed
Wires: ???
Sound deadening...
Underneath the car, above transmission and driveshaft/into the firewall - Heat Wave Pro on top of Spectrum. Elsewhere the factory applied thick undercoating that does a really good job.
Inside the car and around the trunk i am following the instructions and materials used on
Welcome to Sound Deadener Showdown | Sound Deadener Showdown
closely.
Hopefully I got all of the newbie questions out of my system by asking around in General but I can't promise there won't be more.
At this point the interior is out except for the side pillars and headliner and I'm waiting on a sound deadening stuff to come in so I can start installing it. I need to think about cables and things pretty soon though. Here are a few pictures of what everything looks like...
Interior
Doors... new speakers will be installed on the actual door.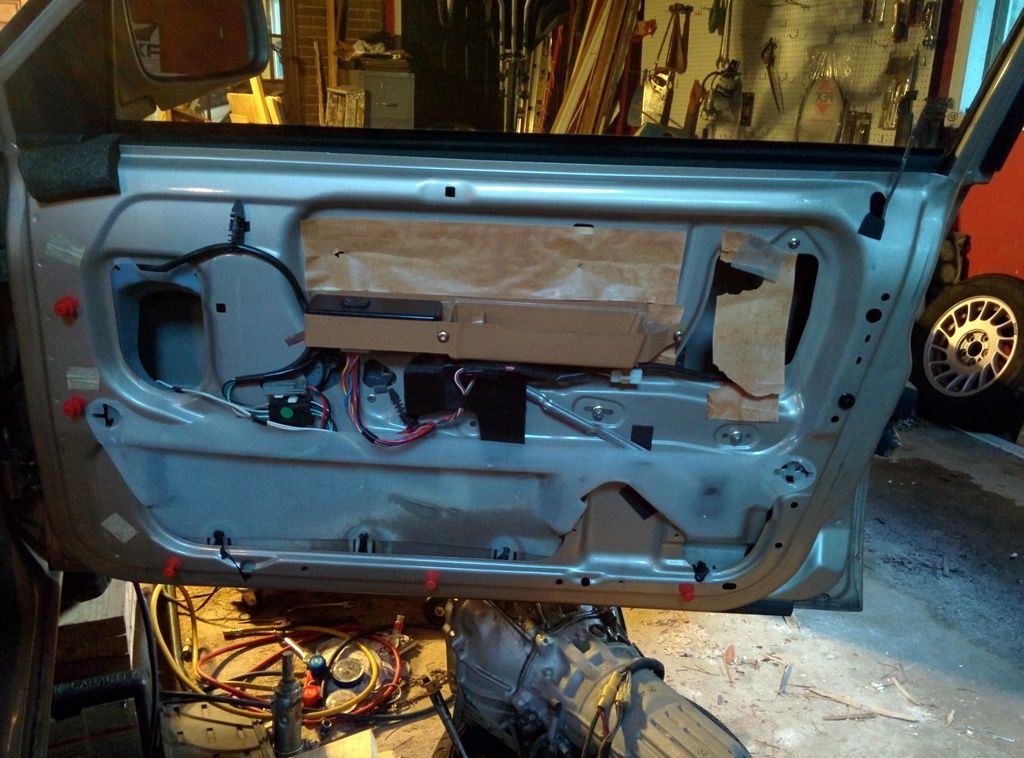 I bought a set of these from a '95 940 to use on top of the soundproofing layers that will be added.