Discussion Starter
·
#1
·
Hi, names Joe, I'm 17 and this is my first experience in anything to do with mobile audio.
Got the car summer 2011, three weeks later it needed a new engine (just finished paying THAT off
). Here is a picture of it: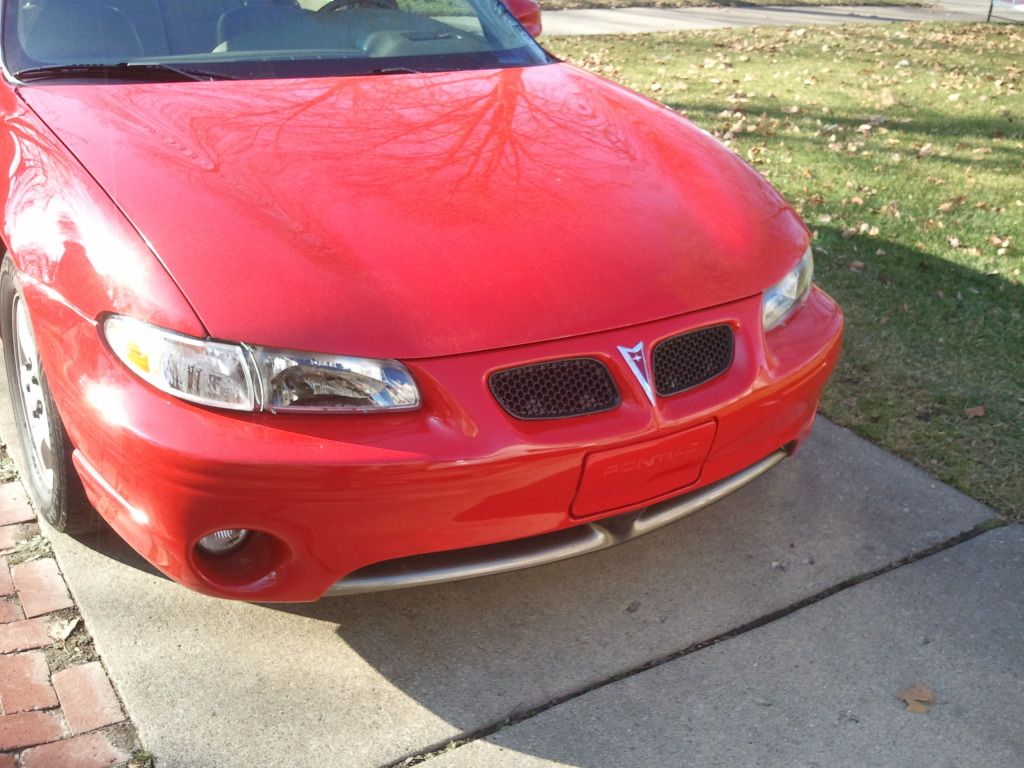 Started getting into the audio side of things a couple months ago and it has become nearly an obsession for me
. I started off with a new headunit, I chose the Kenwood eXcelon X896 because of its many features, great looks, and it simplicity.
Even just after installing the headunit I noticed a great improvement in the sound quality and volume.
Then I ordered some Kicker KS69 2-way 6"x9" speakers for the rear deck, because my stockers made very little sound at all. After removing the entire rear seat and rear deck, I discovered my car was equipped with the factory "premium 8-speaker sound system" which means mine even has 4" speakers next to the 6"x9" speakers in the rear deck. The leads of the stock ones were actually broken off, so they haven't even been working the entire time.
SO I ran to Best Buy and bought some cheap Kenwood KFC-1094PS 3-way speakers as replacements.
So I installed everything and let 'em rip!
Here are the stock ones: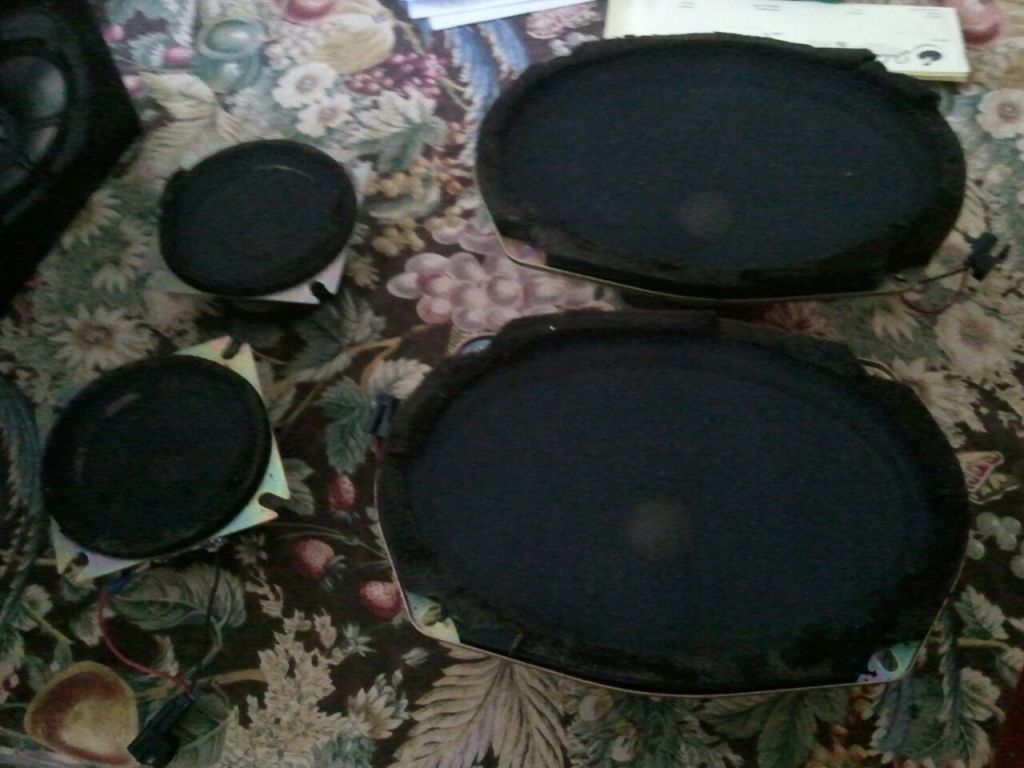 I noticed a huge improvement in my car's sound after installing those. The highs were much crisper and there was a lot more clean bass. Plus it would actually rattle my mirror and feel the music a bit more!
Next in line were the 5.25" speakers in the front doors. I went with Morel COAX speakers here (would have gone with components but am on a high schooler's budget :blush
.
I don't have any pictures with them in, but I'm very pleased with them! They have great clarity and added bass over the stock ones. Now I'm really beginning to feel the music. Plus they don't rattle haha!
I unplugged the stock tweeters by the side mirrors also, because with the 2 and 3 way speakers I technically added 4 tweeters and 2 super tweeters around the car.
SO to the next part
I just received my sub woofer in the mail a few days ago. It's the newer Rockford Fosgate P3D2-12 sub woofer. It looks awesome! I'm going to start building the sealed enclosure for it this weekend and it should be installed in a couple weeks!
For an amplifier, I'm looking to power everything off of a 5-channel amp. I was thinking the MB Quart ONX4.80/500. It's got 60w RMS x 4 @ 4ohms, and 250w RMS x 1 @ 4ohms (I think I'll wire the sub at 4 ohms).
I'm thinking it is all coming together quite well! If you have any suggestions, questions, or comments, feel free to post!