Sound Deadening:
If there was metal in applied a minimum of one layer of
RaaMmat
and
Ensolite
. Ordering from Rick over at raamaudio is a breeze. Even though I have used him before its shocking how quick he ships.
An observation, on my next vehicle I think I would start with a sludge or
Mooble's elastomeric goo
down first. Next time I'll use
luxury liner
too.
Unfortunately I had a computer crash and lost many of my pictures documenting my build. Not pictured is the doors. I applied three layers of RaaMmat to the inside of the outer shell of the doors, one layer to the outside of the inner shell of the door, and two layers to the inside of the inner shell. In addition I used a metal screen material to cover most of the door holes and covered that with a couple layers of RaamMat then added Ensolite over the entire door.
Floorboards covered RaaMmat: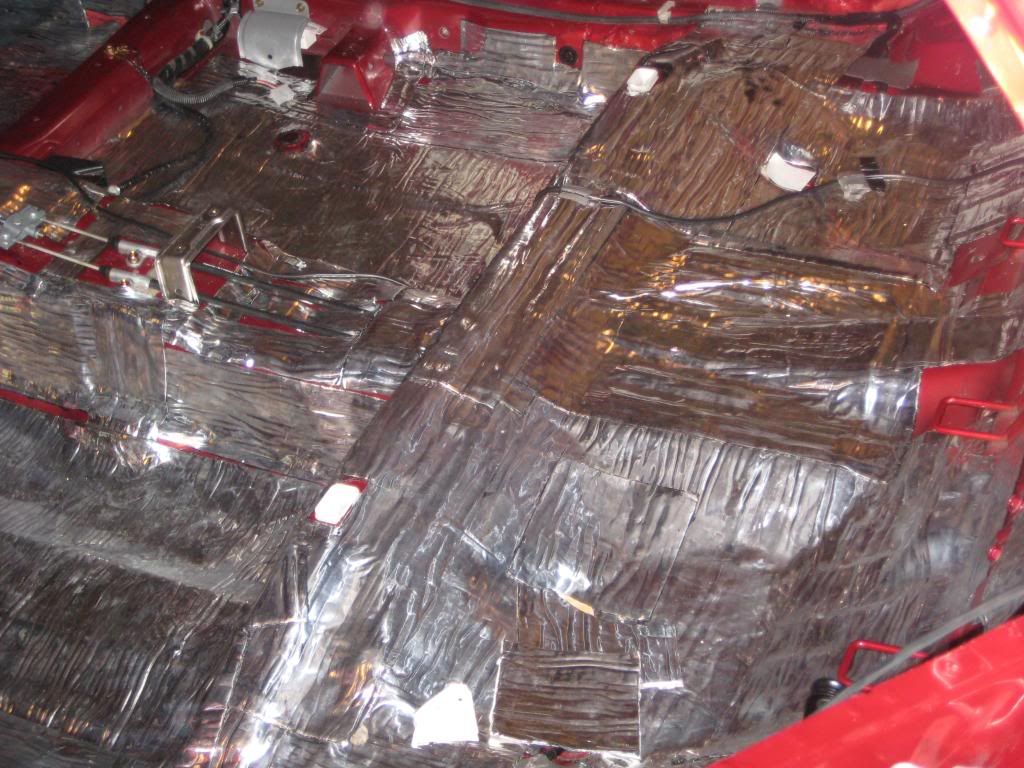 Part way through on Roof: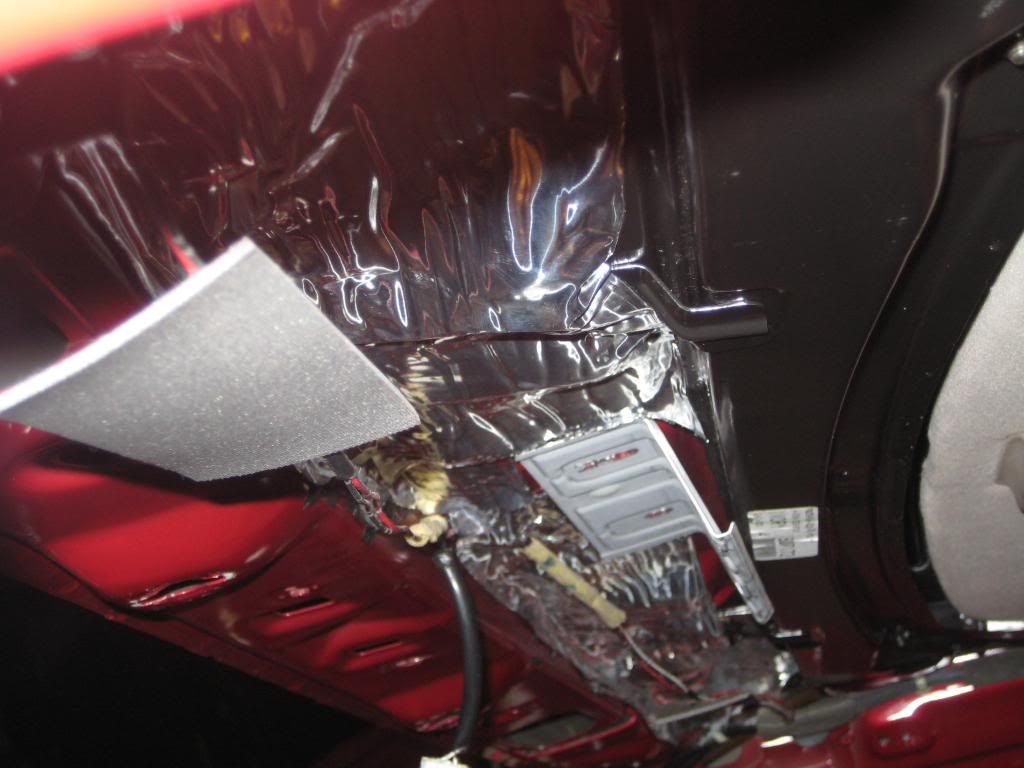 Trunk covered in RaaMmat (it also has a layer of Ensolite but no pictures):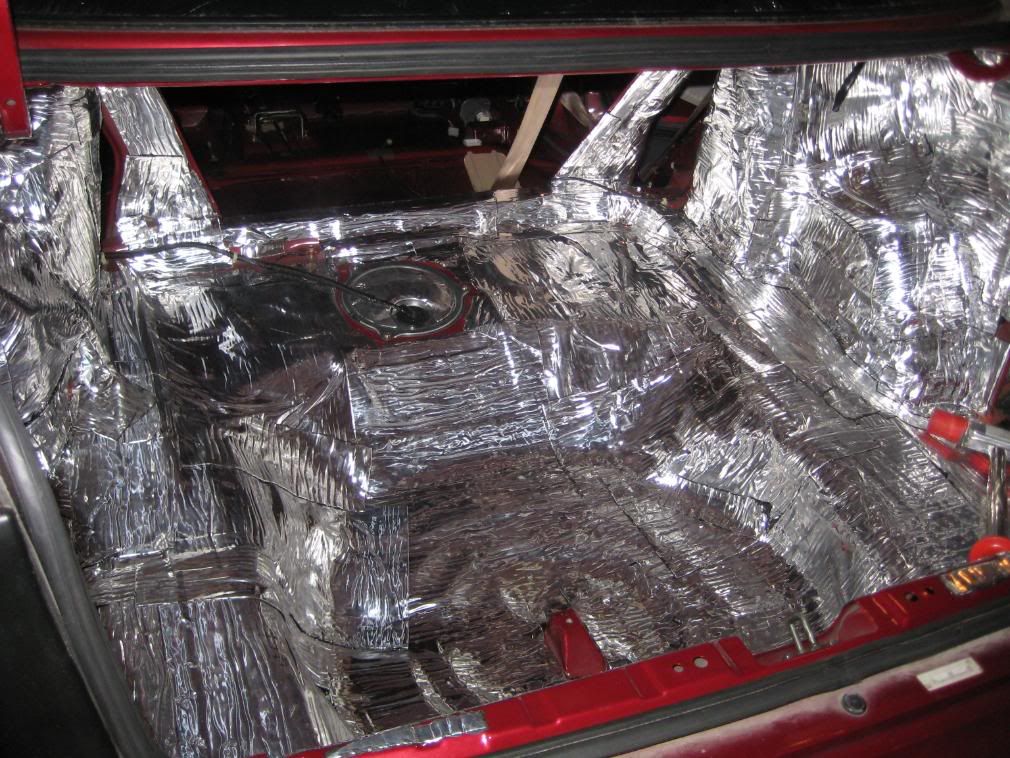 Under Rear Deck: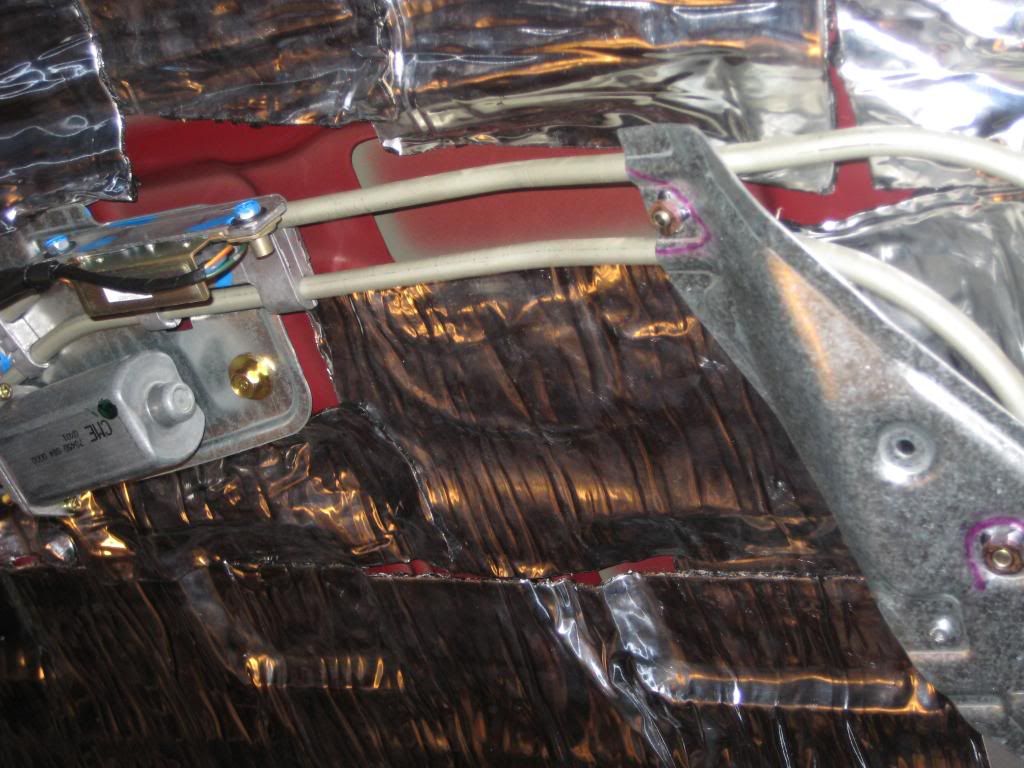 Rear Deck Trim Panel added RaaMmat for weight and Ensolite to help with rattles:
Drivers side floor boards covered in Ensolite (you can see 0 gauge wire too):