I've been out of the car audio game for almost 12 years. I was an installer at Best Buy, Circuit City, and a few small custom shops until I decided to back to college and got hooked on the other part of a car that sounds so good... the engine. I started racing Mustangs and sold most of my gear except for my most prized components. Well after purchasing a SVT Focus a few years ago, and getting sick of the "Audiophile" system, I got the itch to do something in this car last summer.
Like I said I'm old school so you can imagine my shock when I picked up a Car Audio & Electronics magazine for the first time since 1998. I couldn't believe all the old amp manufactures were basically owned by DEI, Kicker's stuff which was always priced well and performed even better now looked like complete ass and every install was basically full of LED's or neon, Plexiglas was everywhere and entire interiors were now reconstructed with fiberglass and machined aluminum pieces! Wow! What a huge difference.
My goals were simple:
1.SQ type performance
2.Old school install where things are integrated, not highlighted.
3.Keep things as light as possible. The SVT Focus will never be mistaken for one of my ProCharged 5.0's or 4.6's but it performs well and gets decent mileage
4.Keep system design simple (The K.I.S.S. Principle)
So heres my plan: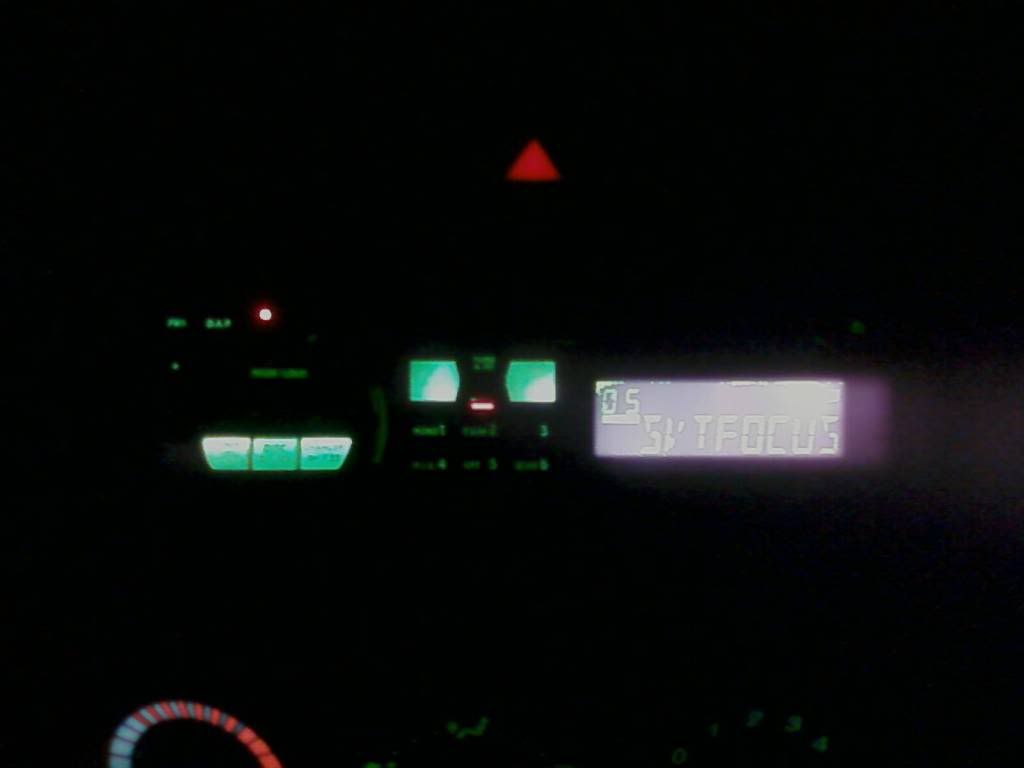 Alpine 7939 – Because well.. It's a 7939! a truly legendary head. Best part is it matches the dash of the Focus, the face is black like the install kit and the car's bezel, and the lights are almost exactly the same red and green as the Focus dash lights. I don't really care that it barely plays CD-R's or that it won't control my i-Pod. I was using the iDA-X100 but after some serious tuning I could tell a huge difference in SQ, and dynamics between the X100/i-Pod and the 7939. In this install it is only used as a preamp and for track control anyway. I can also toggle the H701's presets with it using the remote control.
Alpine CHA-S624 – A great changer that will do CD-R's and has an optical output. It will even play my friends crappy mp3 discs. It's small enough to go into the glove box too. It's basically the source for the system.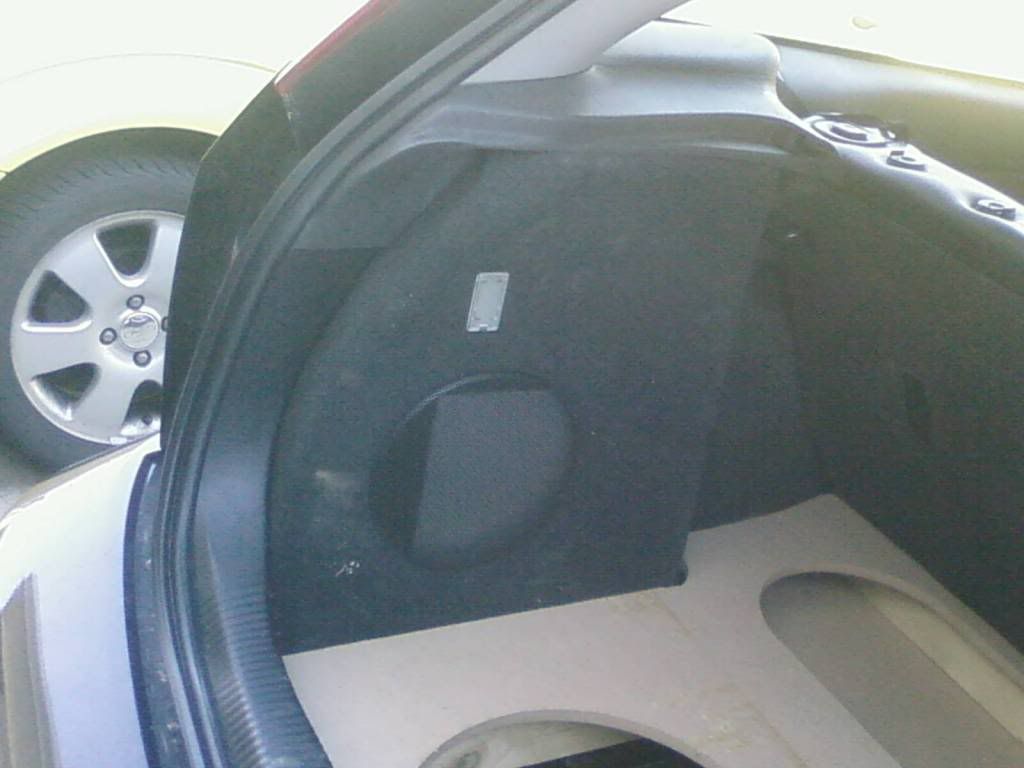 Alpine PXA-H701 – It's exactly what I wished Symmetry, EPX, EPX2, or PPI's DCX-1000 would have done years ago. All the key things you need in one box. 31 band independent EQ for the front stage, 10 bands for the sub, time alignment, and full x-over control. I don't mess with any of the MX, Dolby, or surround processing but it's cool that I could. The 7939 is connected to this with an Ai-Net cable, ( No RCA's running to the rear to cause noise issues!) The changer is hooked to it with Ai-Net cable as well as a Toslink to cut down on the amount of D/A conversion to A/D conversion to D/A conversion most systems go through.. The front 1 out is for the tweeters, rear out is for the door mids, (independent EQing of the mids) and a Y-adapter is hooked to the sub output for easier sub adjustments. All three RCA's are from JL Audio and are as short as possible.
JL Audio 500/1 & 300/4 – I was so glad to see that JL was still owned by the same people and hadn't sold out or made there stuff look as cheap as Kicker, Fosgate, and PPI. I needed an amp that was on par with my old PPI A600 and A404 these things are that and more. I don't use any of the processing on the amps but again it's nice that it's there and the R.I.P.S. thing is awesome, no more buying speakers based on the amp. A big plus for me is that these amps were designed by Bruce Macmillan father of the Precision Power Art, AM, M, and DX amps that I loved.
JL Audio 10W6 – I was going to use all three of mine originally but space became an issue when designing the box So I;m going with two. My favorite subs ever.
Todays was rainy and $hitty but I managed to get the sub baffle and the framework for the enclosure done. I also re did the base of the amp rack in 1/2" MDF. I did this so I can route channels for the power distribution through the bottom.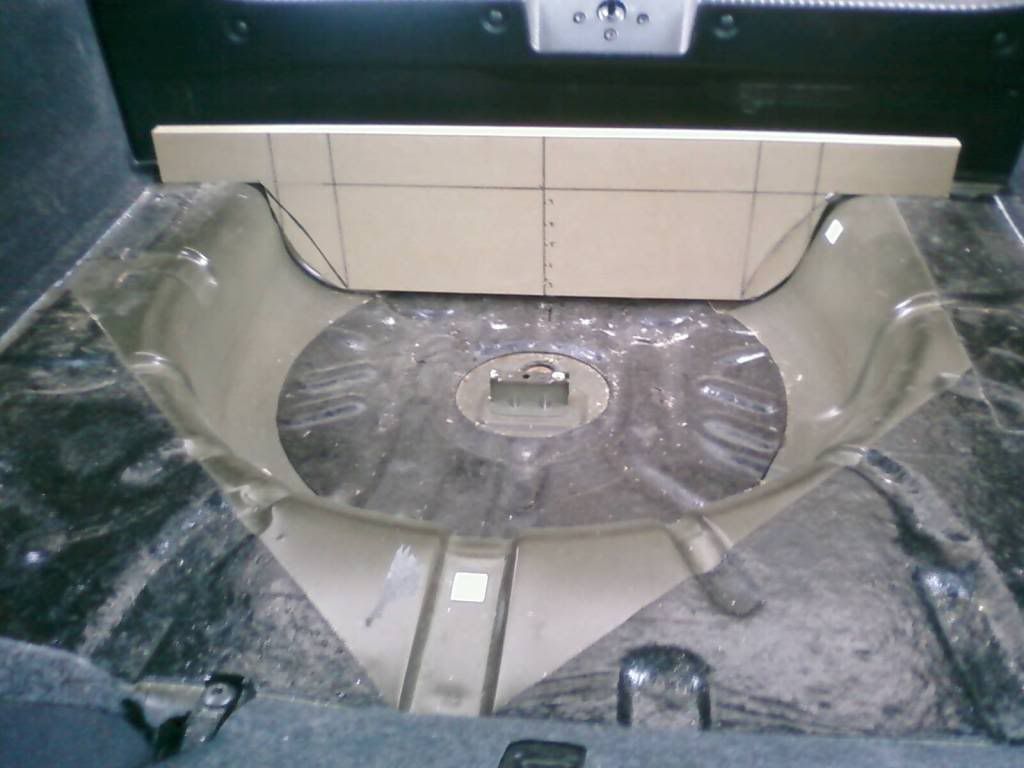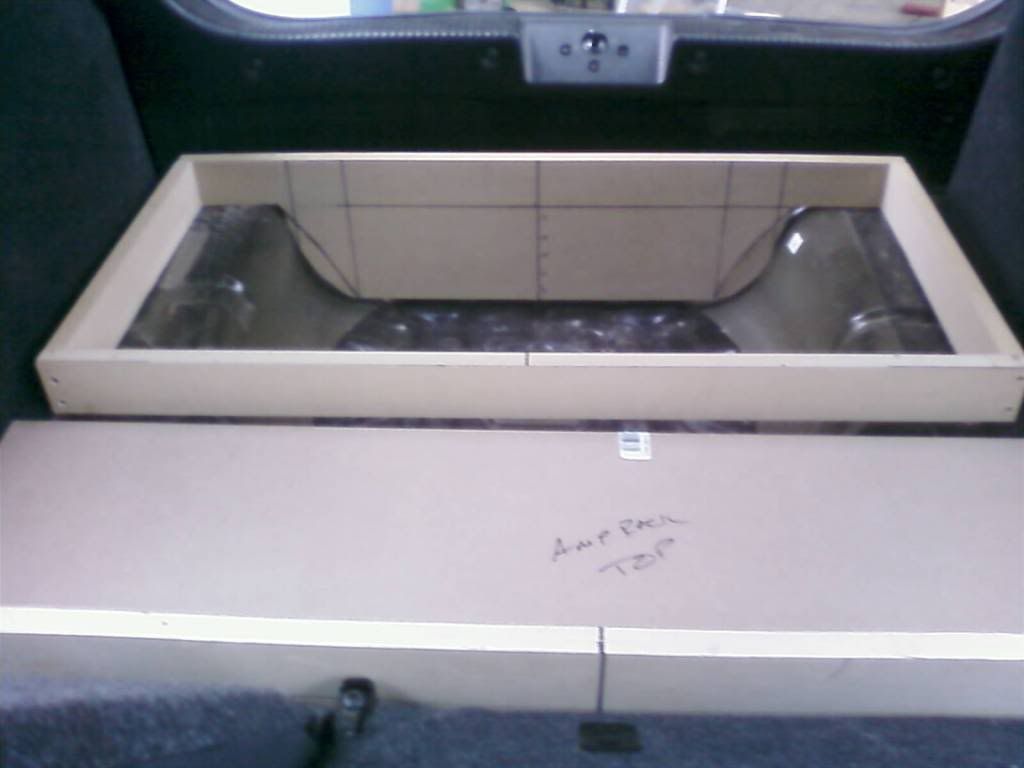 Sorry pics are blurry, camera in my Black II isn't the best. I'll take some more tommorow with my girlfriends digi cam.