Dear DIYMA
Here is my 2007 Tundra Regular Cab Stereo Install. It is a more simple install, but it sound pretty dam fantastic!
I am going to make better pods that are not aimed right at the glass in the future, but I just wanted to get this install done and get the truck driving again! Its a work in progress but there is a good start here!
Listening Impressions.
I put the RTA on this truck right away. I dialed in my Crossover Settings on the H700 and did some phase tests to make sure everything was wired correctly. It checked out and we were on to tuning the truck for a flat response curve to see how it stacked up. After working with the Amp Gains, To my surprise, I had no more than a 3 db bump on any particular band. This was a great first start to see. A little tweaking and I had an almost perfectly flat RTA! How cool... But would that translate into a wonderful listening experience? Well as well all know it helps, but it for sure is just the start.
From 350 HZ and up the car is super crisp and clean. almost to crisp. It has a hint of lifelessness to the sound. I attribute this to the direct reflection off of the front window, that can be corrected with some different dash pods. The mid bass responds well, images very well and puts male vocals and bass guitar right in the center of the sound stage. I love that there is very little smear between highs/mids and Lows.
The Sub is the problem child. I wanted it to play up and around 70 HZ, but the Sub became very localized in the back center when I did that. I currently have it crossed at 50 hz but you can hear frequency transfers between the doors and the sub. It really pisses me off. Also the sub sounds down right wimpy, until you crack a window and the thing becomes a beast. I don't know how to fix this? Any ideas?
So im still working on the subwoofer portion, I am going to try a SI sub in there in a few weeks to see if the sub is part of the issue. BUt ill keep updates coming to this thread. Enjoy the Build!
Component List!
Morel Elate 3 way components, 1-3-6
Phoenix Gold Ti15 Dual 3ohm sub
Alpine W505
Alpine H700 (original model with face plate)
Alpine PDX 4.150 and 1000.1
Sanyo back up camera on license plate frame.
0awg wire split to 4awg wire for power wire
all speaker wire is 14awg
signal cables are all alpine ai-net cables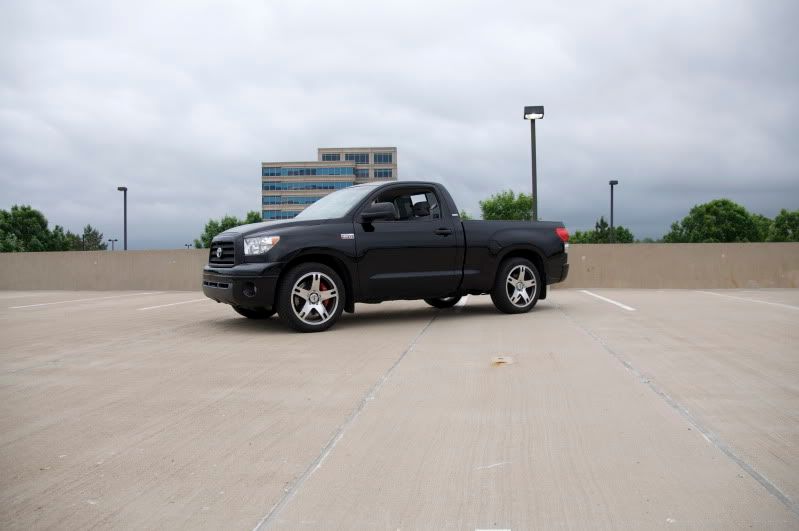 So here we go….
First thing we did is Strip down the interior and the doors and apply Hush Mat.
I also Pulled down the headliner and applied Hush Mat to the roof, floors , doors, and back wall.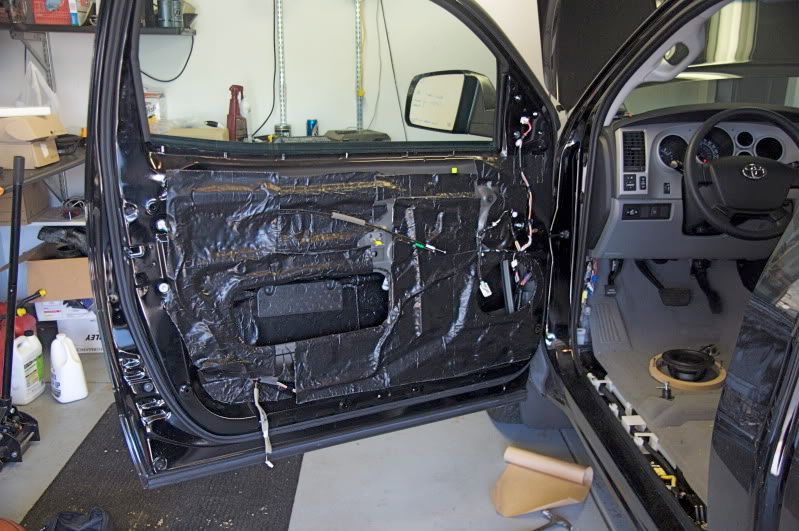 Next I made door pods out of MDF and then coated them with Truck bed liner to seal them from moisture.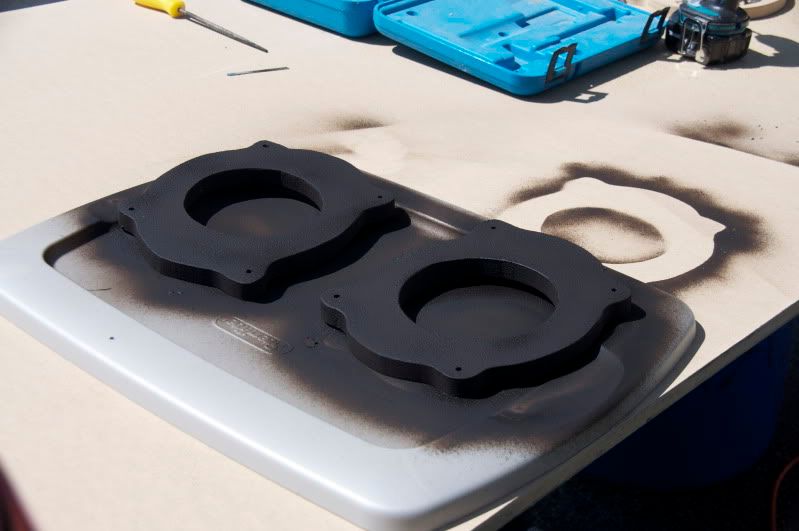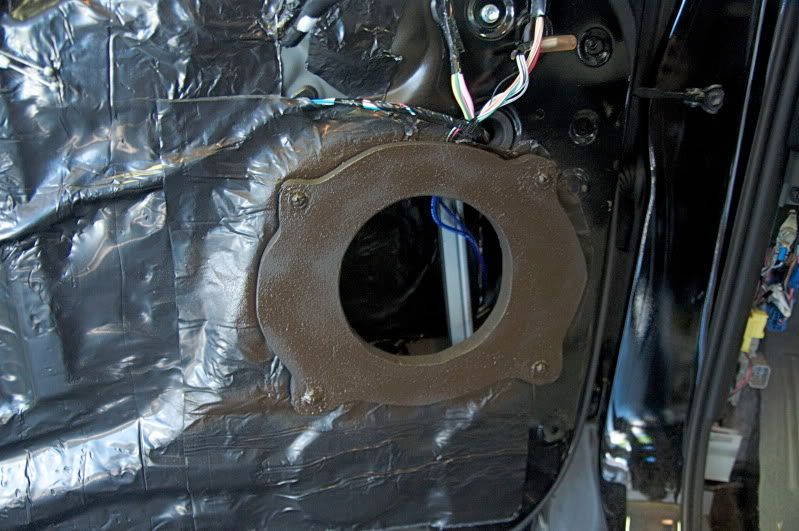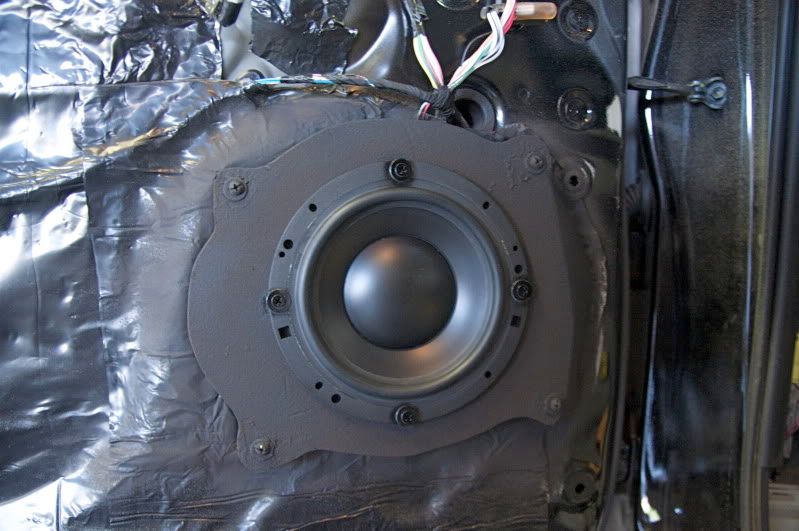 Next I installed LED Lights on the doors to shine at night when the door is open. I wired this into the stock door light.