Next I made the Mounts for the Crossovers in the glove box. Each Crossover had 3 sets of wires attached to it, that is why there are 3 sets of holes on each side. I also took the stock glove box light and converted it to LED using the stock switch. After it was crimped into place, I put epoxy on the leads so they won't come loose at all.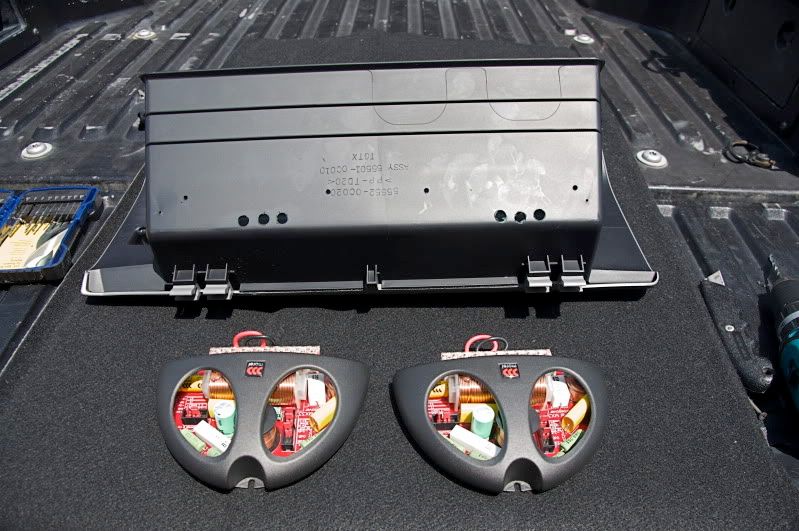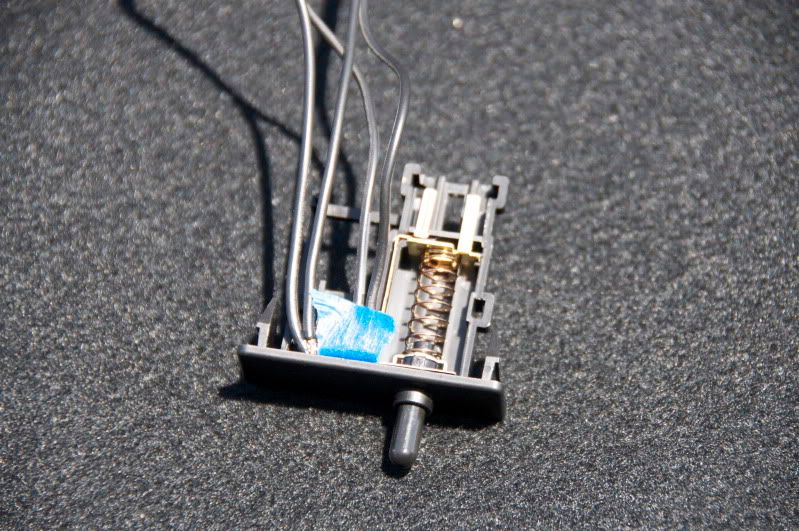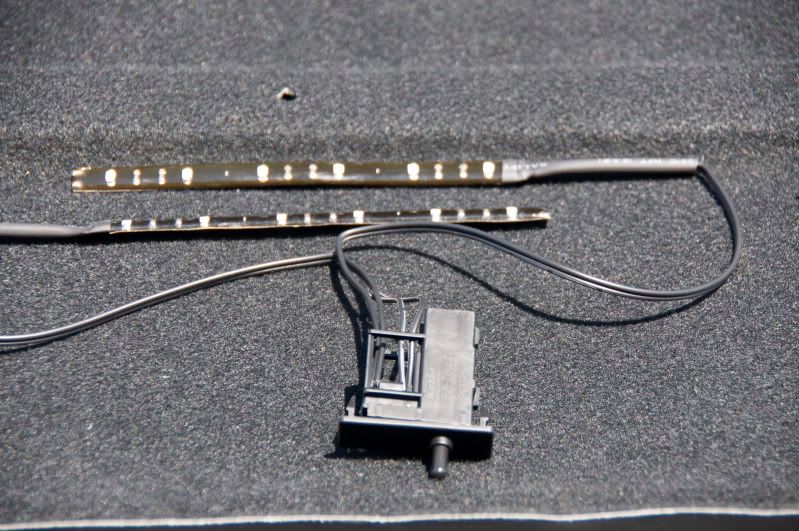 Here is the modification to the lower center dash to mount the control unit for the PXAH-700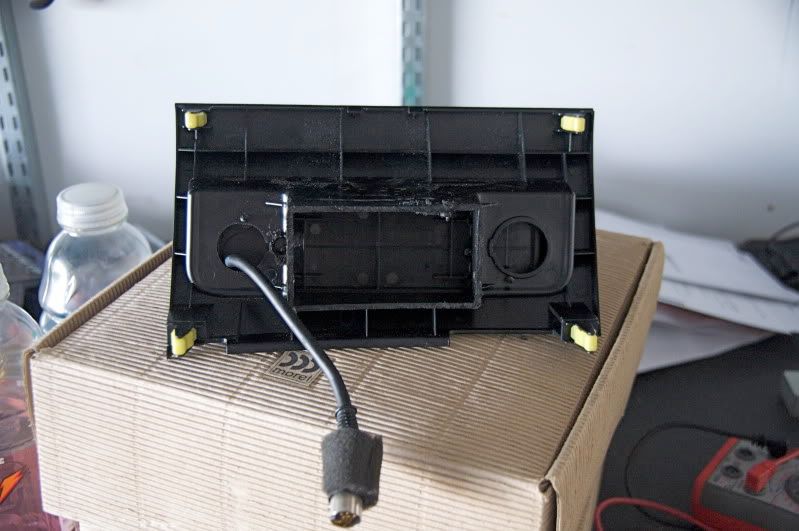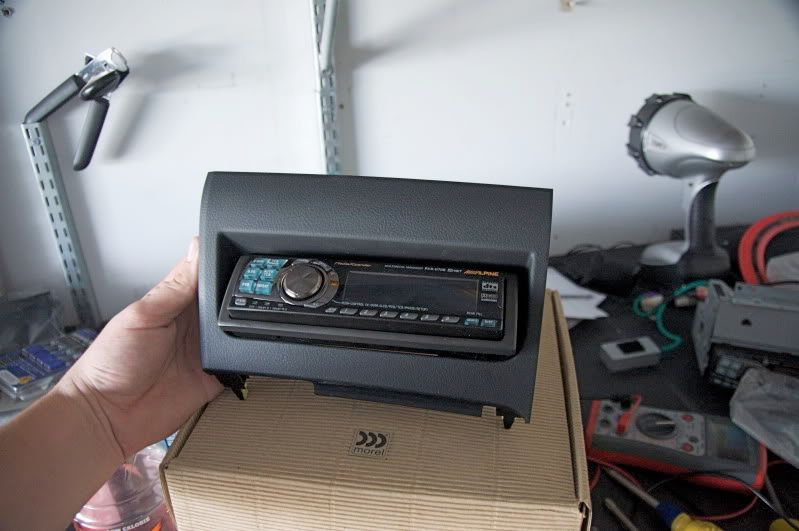 Here is the power wire and distro blocks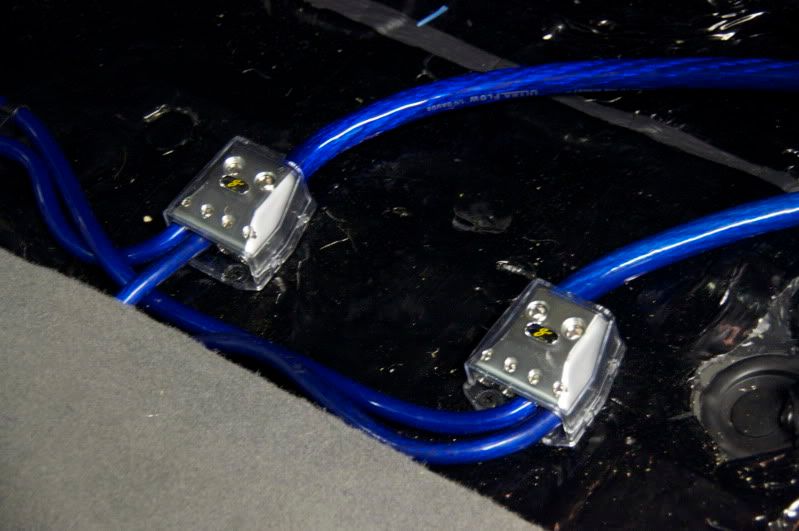 Here are the amplifiers mounted under the seats.