Here's some for you then, since I was given the task of building the box.
19mm MDF sheets cut in rough shapes and test-fitted.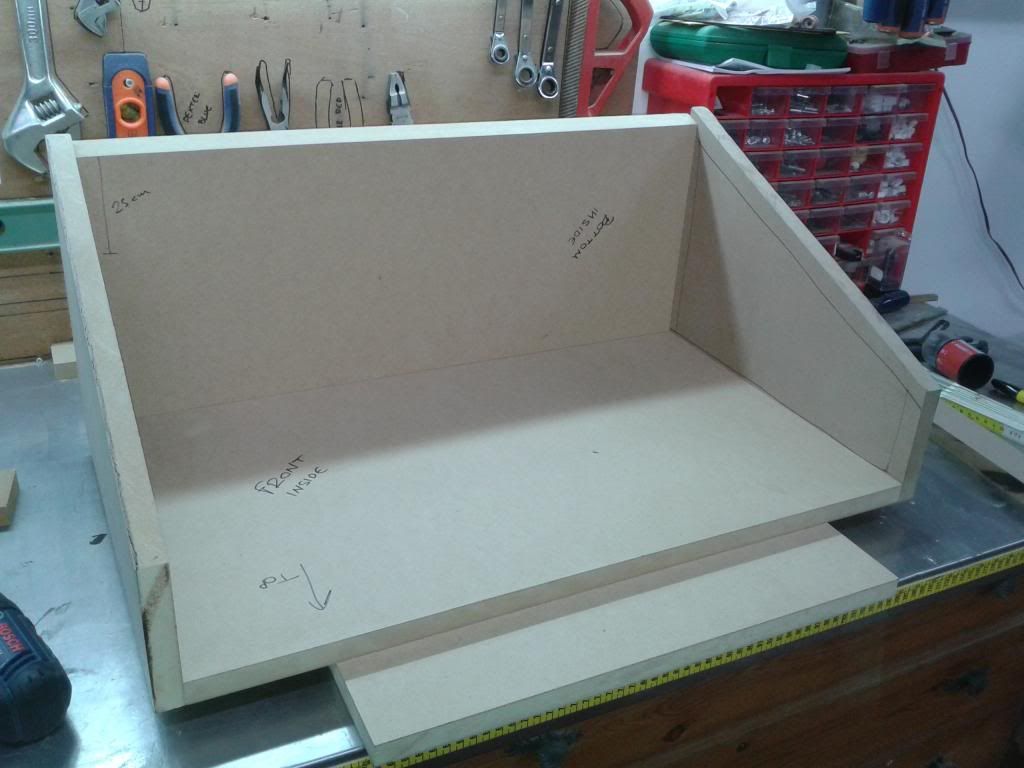 All the sheets and braces.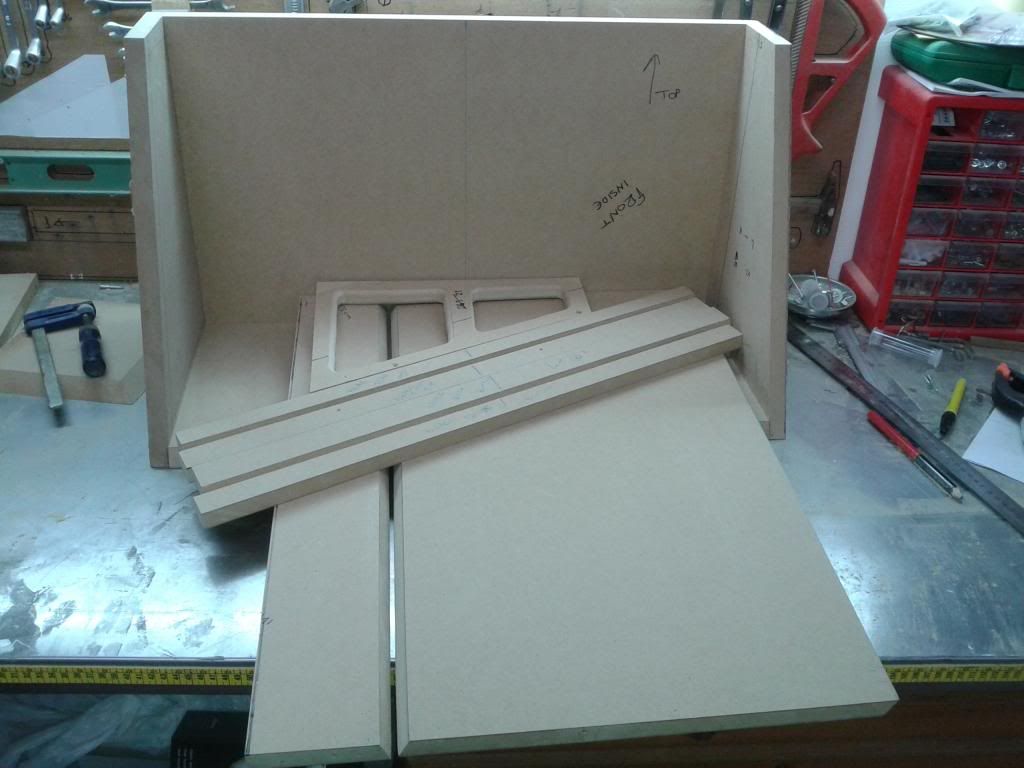 Test fit.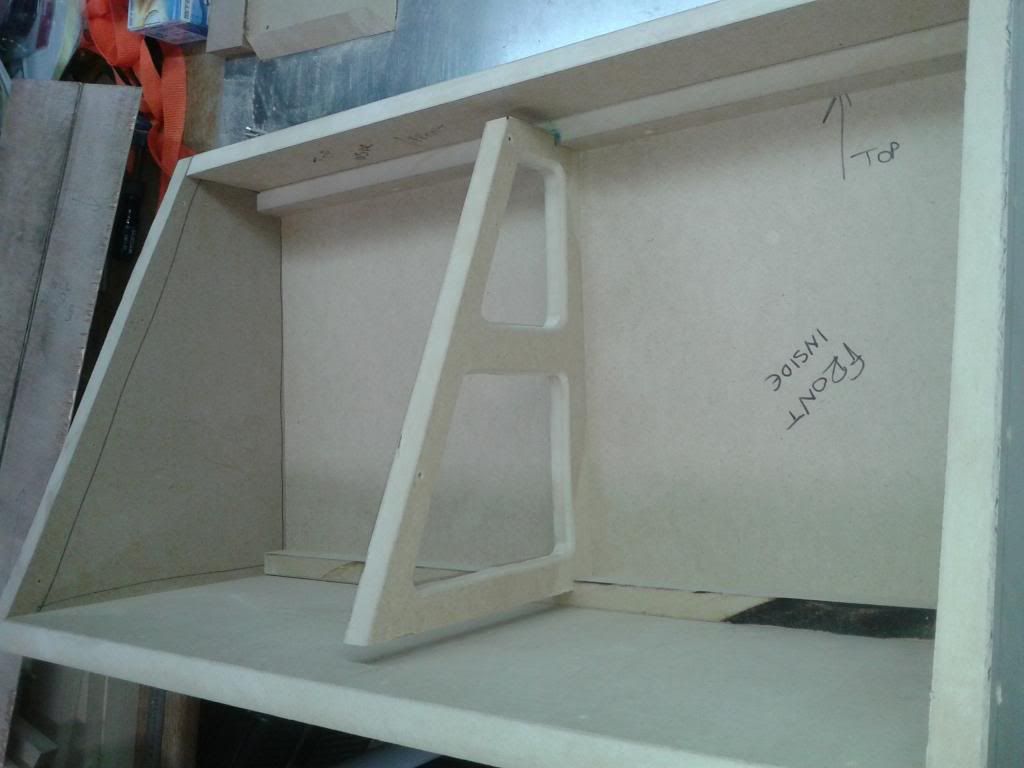 Braces with routered edges.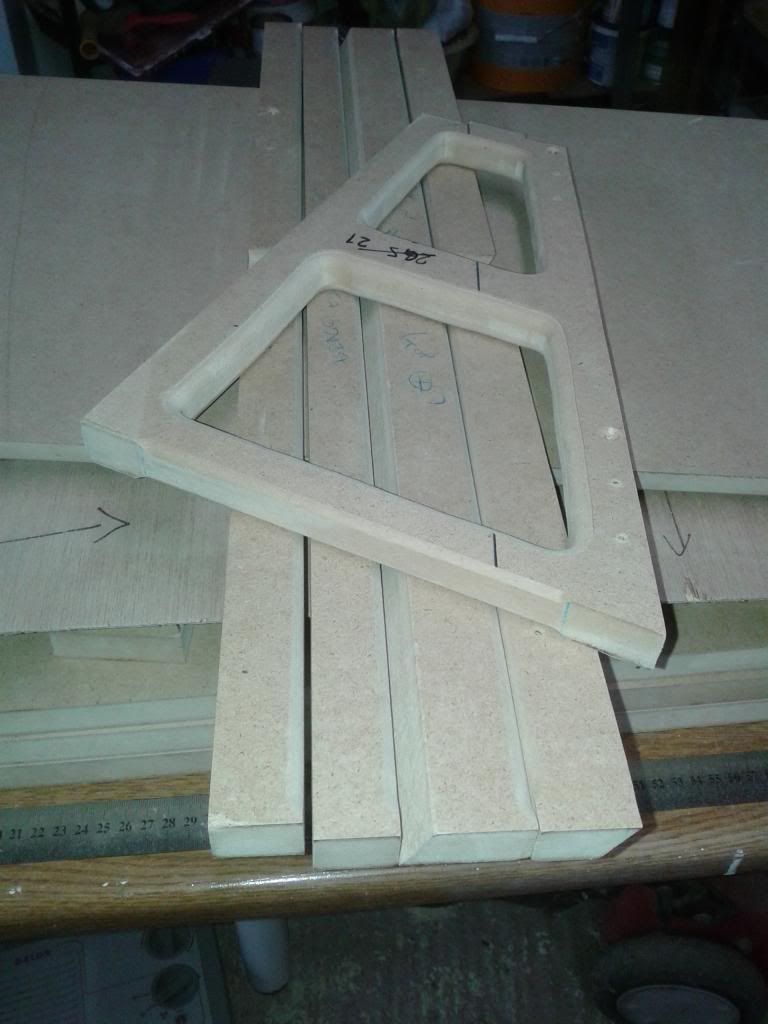 The brace construction ready to be inserted in the box.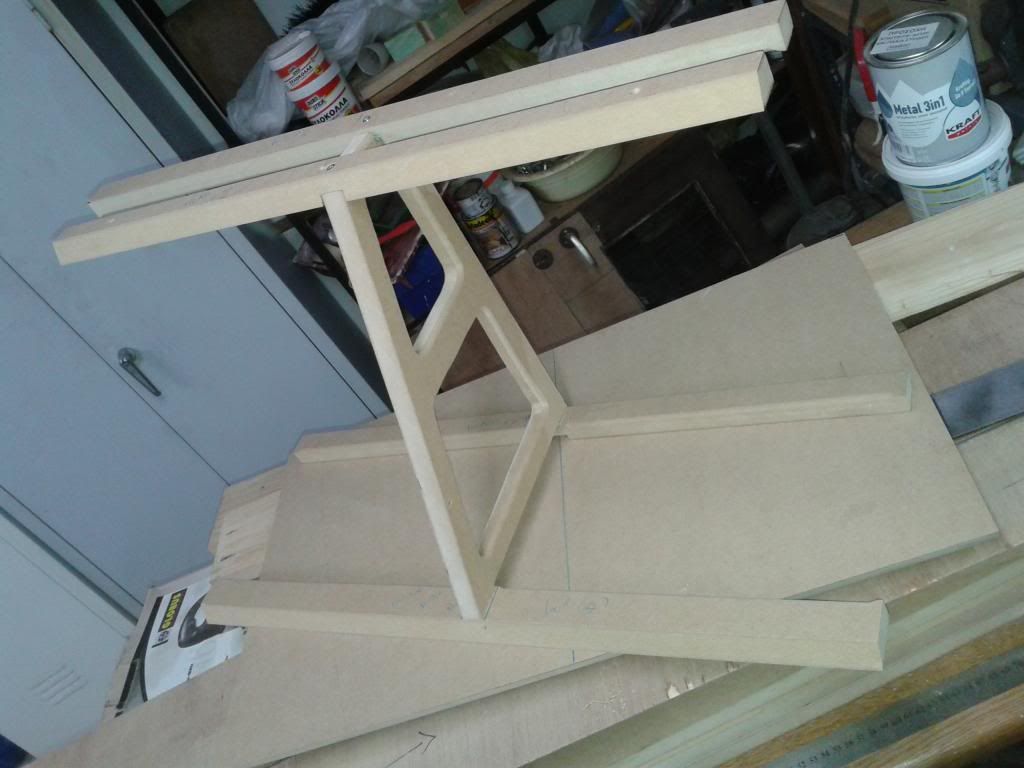 First time using my router compass since I bought it nearly 2 years ago.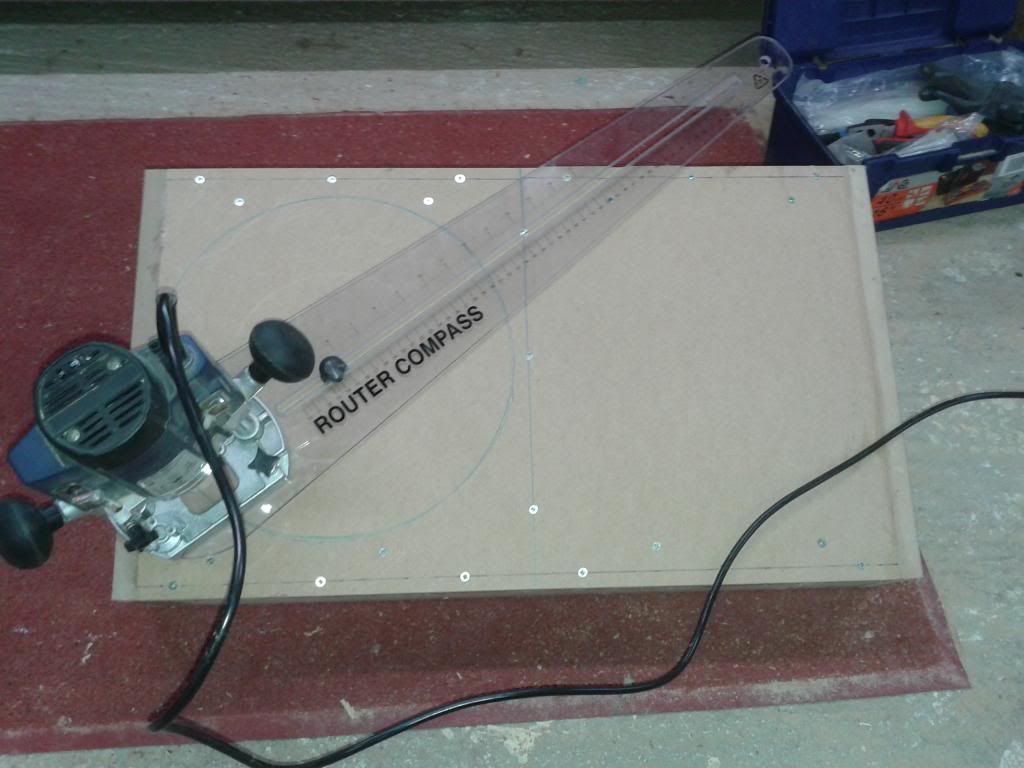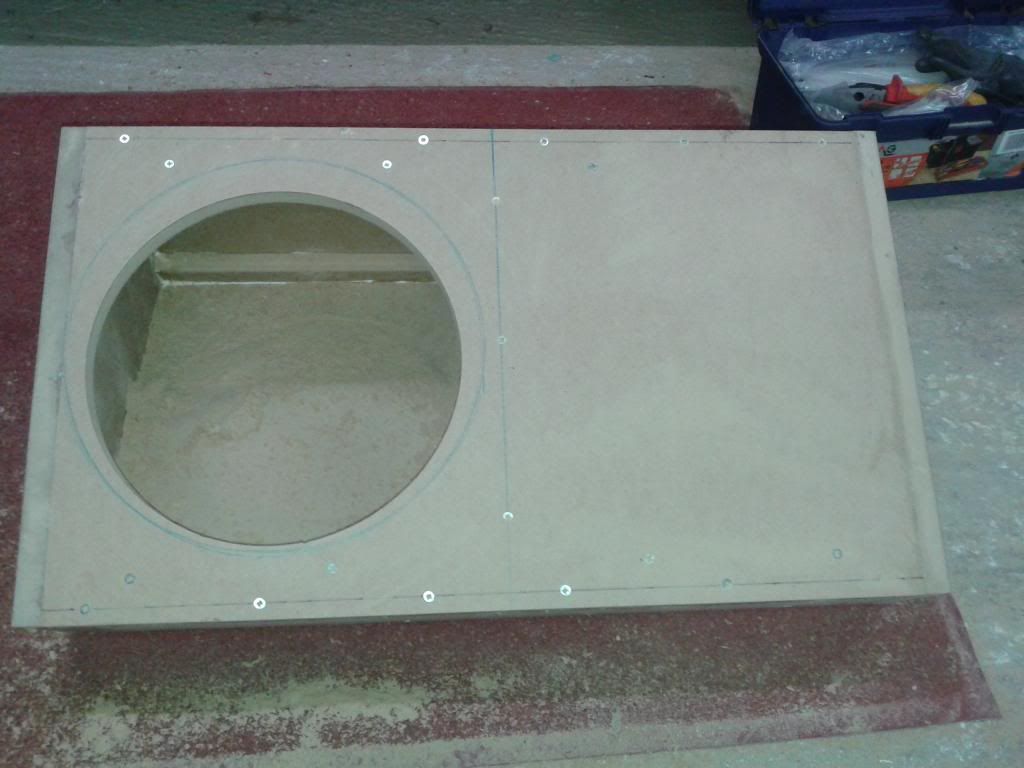 And there we go, just some final touches left. I need to router the external edges of the box and secure the sub in place with T-nuts.