Discussion Starter
·
#1
·
First I want to say take it easy on my. My first build log.
Leaving the stock head unit in for now.
Using a RF 360.3 for processing
ES Full body Horns
Vifa P22wp Midbass
Subs I'm a little undecided at the moment but leaning towards a pair of old Adire Audio Brahma 15's IB
I decided I have fairly large map pockets in the doors and wanted to utilize that space so I built some fiberglass enclosures to go in there.
The Vifa is the large driver at the top of the pic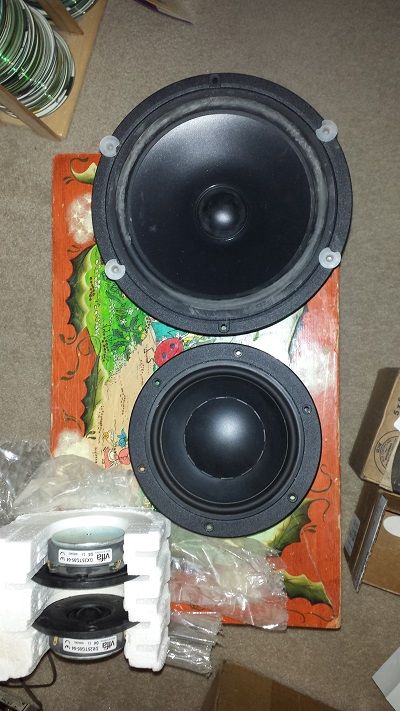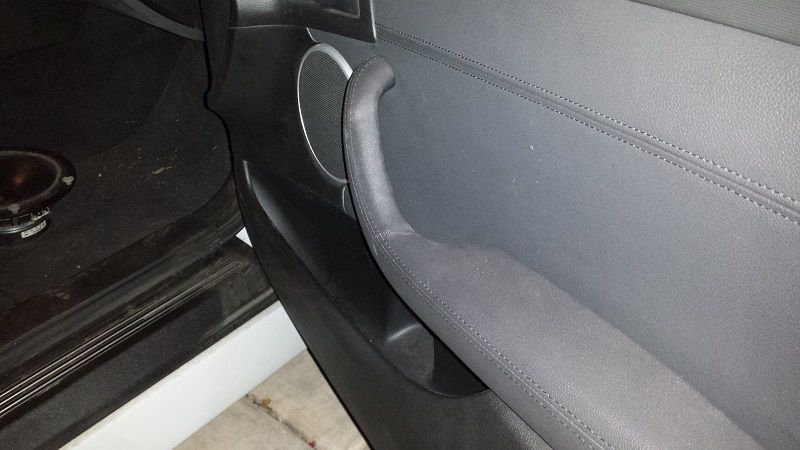 I bought some spare door panels incase this didn't work out. I cut out the back side of the map pocket by removing the plastic rivits.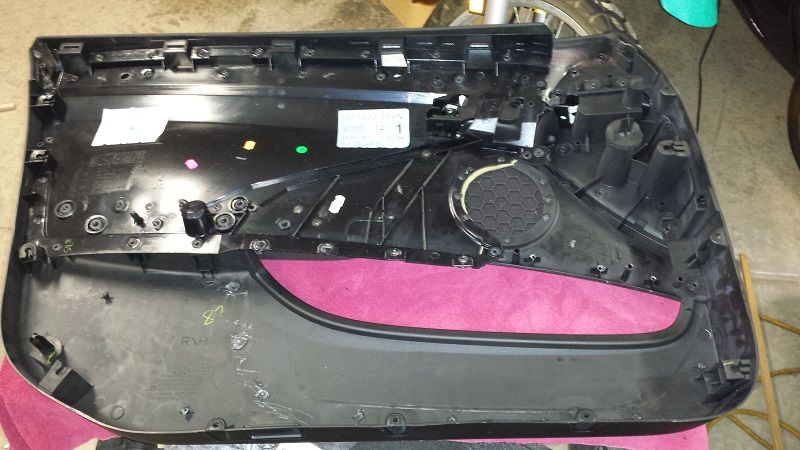 Then glassed the inside of the pocket and the inside sheet metal of the door.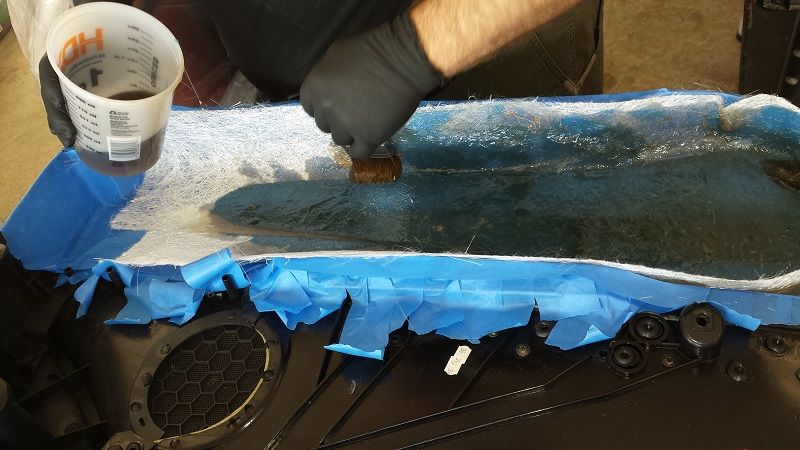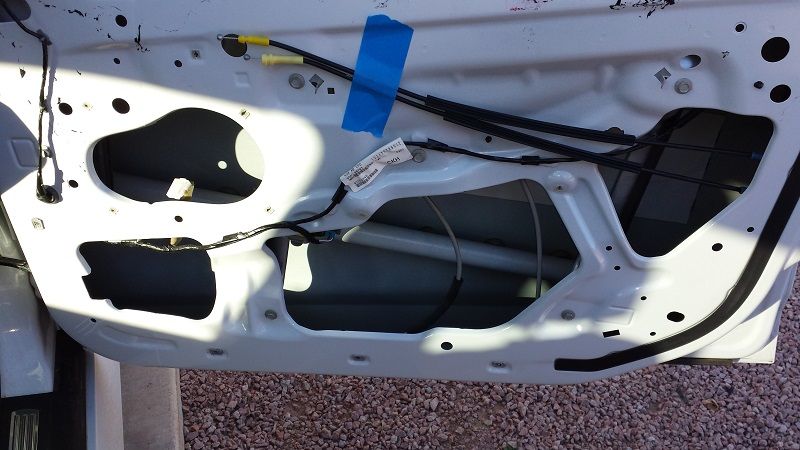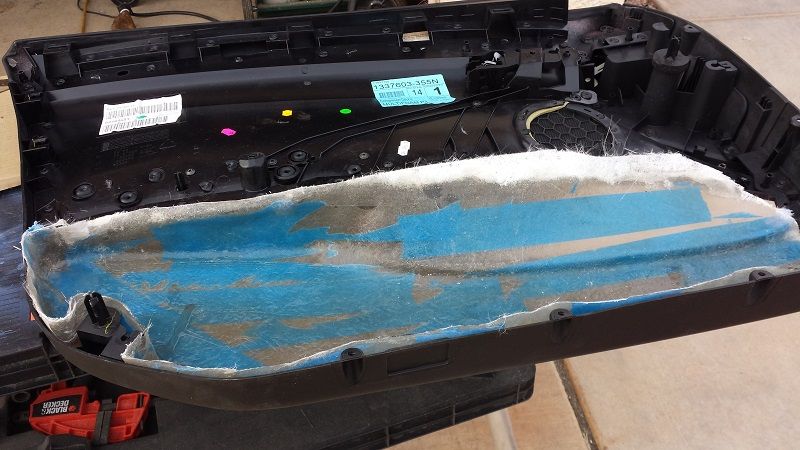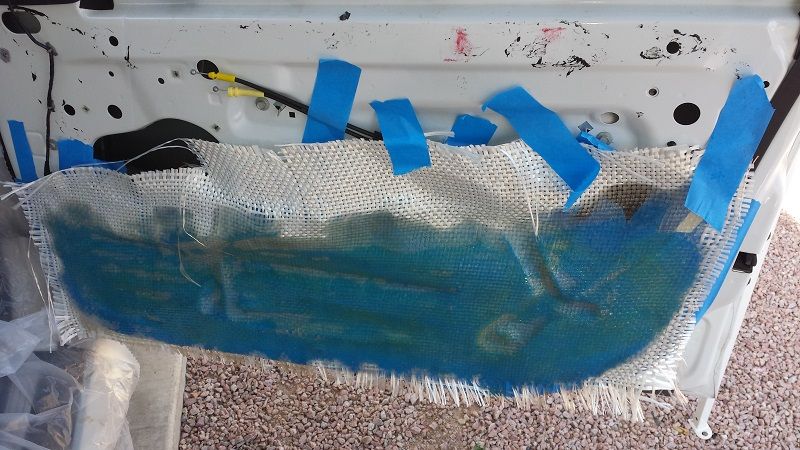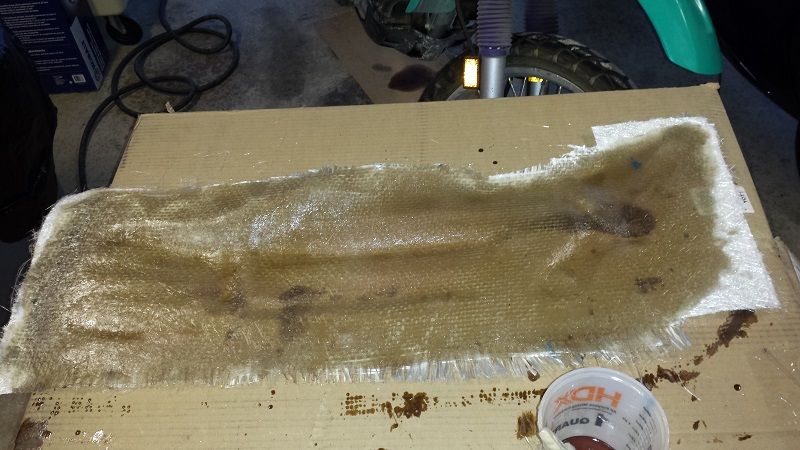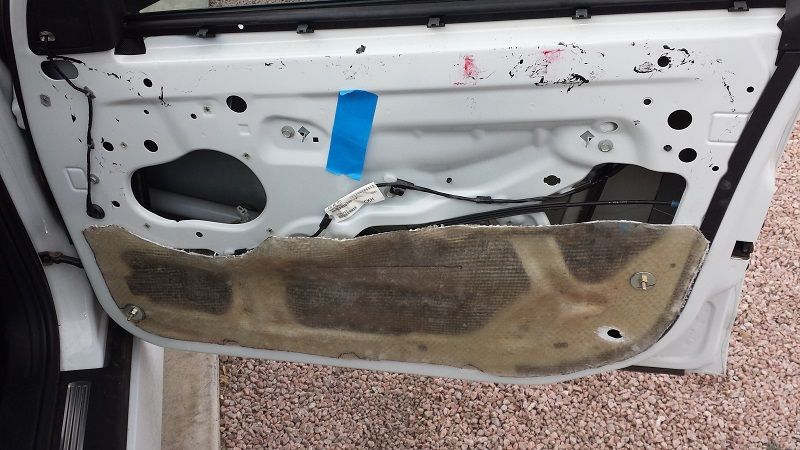 Trimmed and glassed the 2 halves together and got the basic shape.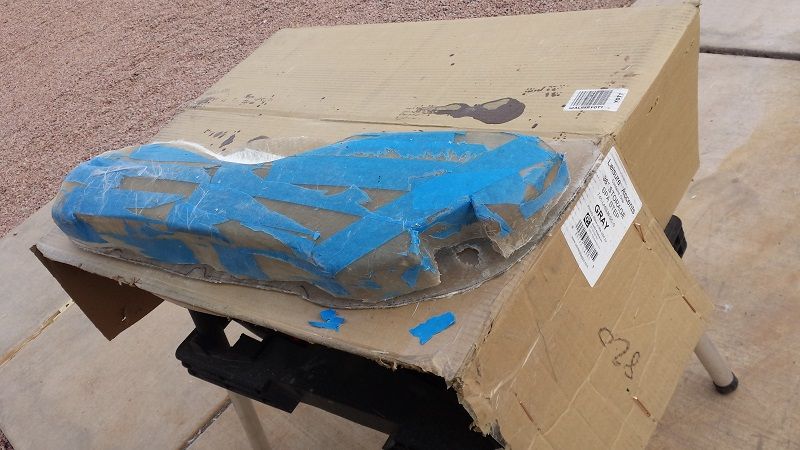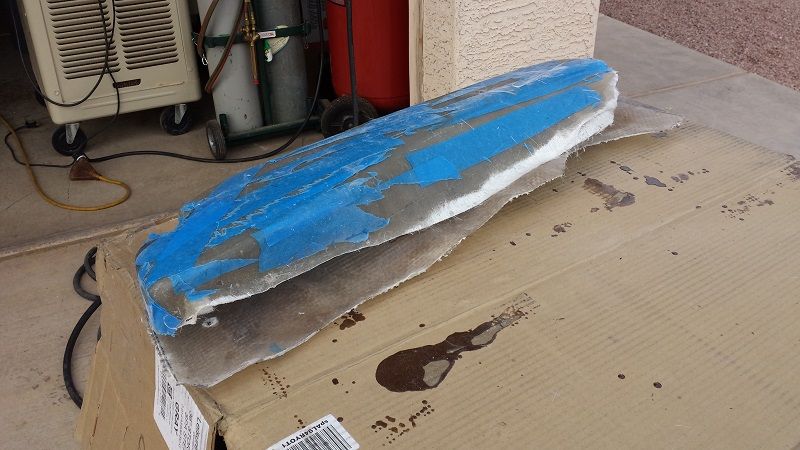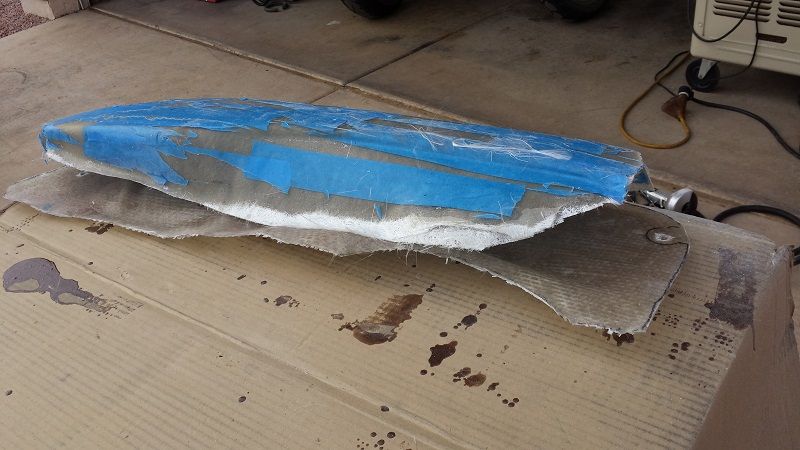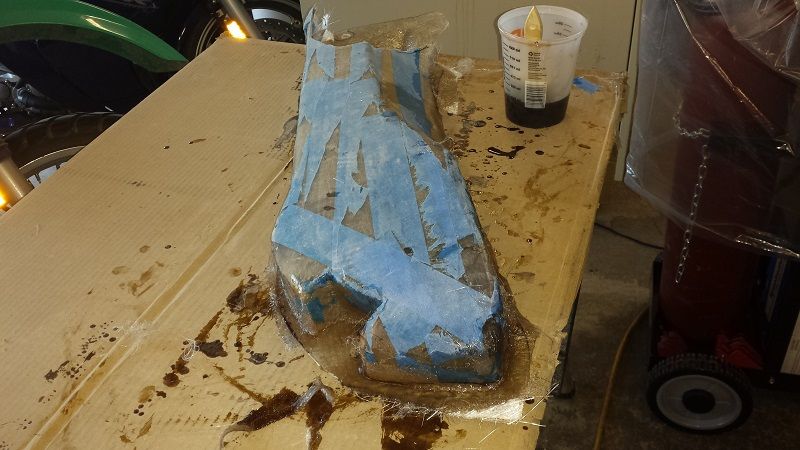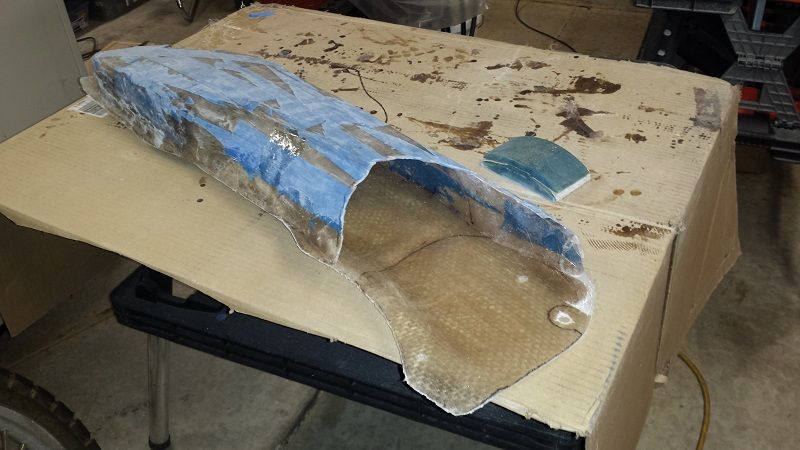 Then I cut my rings out of mdf. The first set cracked when I tried to put the threaded bits into them so I remade them and went a bit thicker. This seemed to work.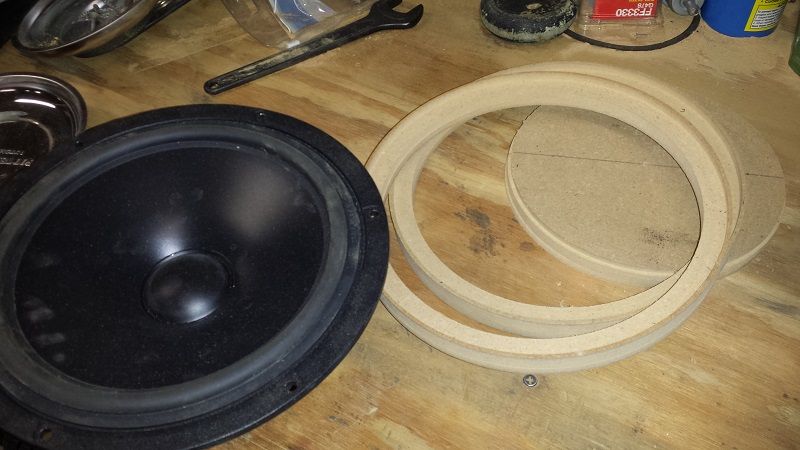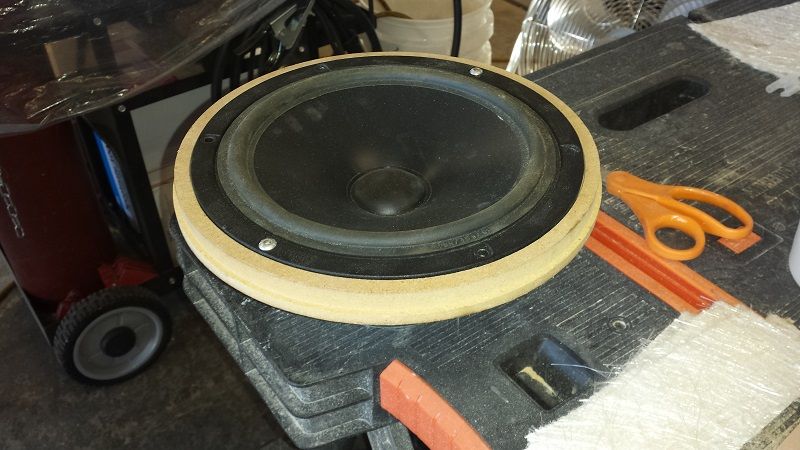 Used some hot-glue and some 3/8 dowel to position the rings and stretched my fabric over it. Used CA glue and a spray to fast set it.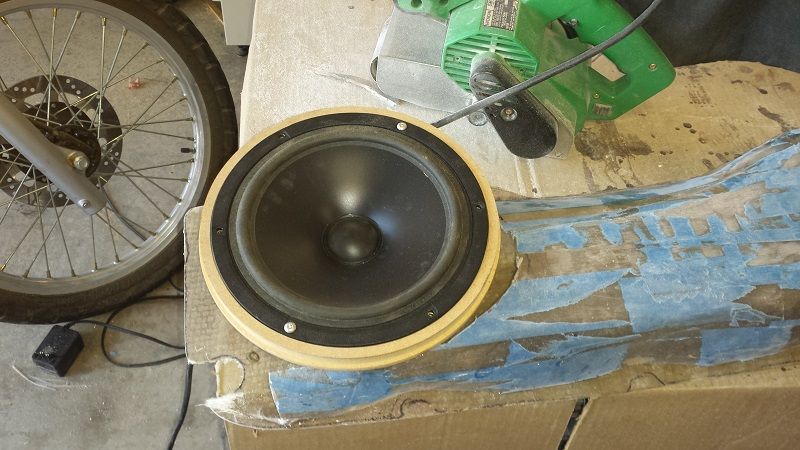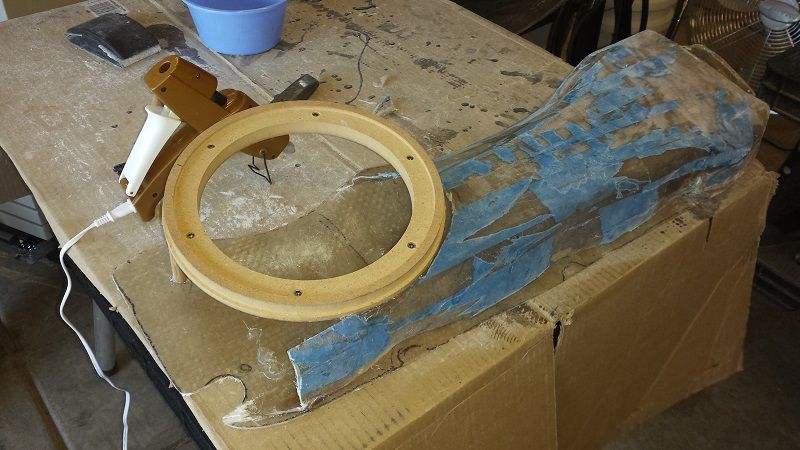 Resin'd the fabric cut the inner fabric and glassed the inside.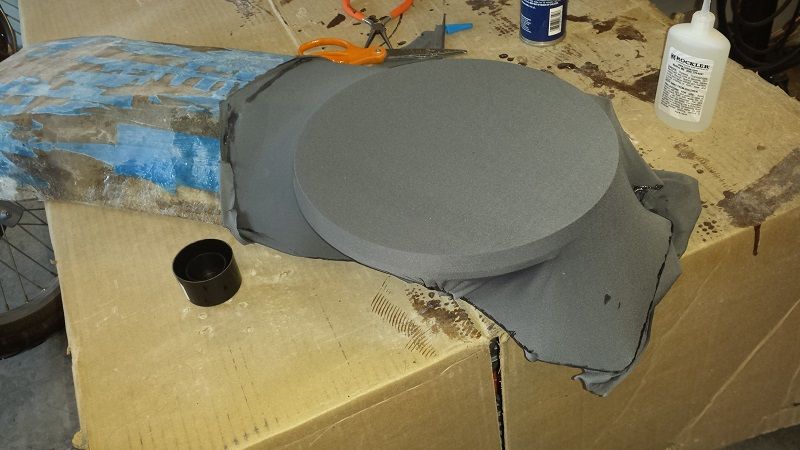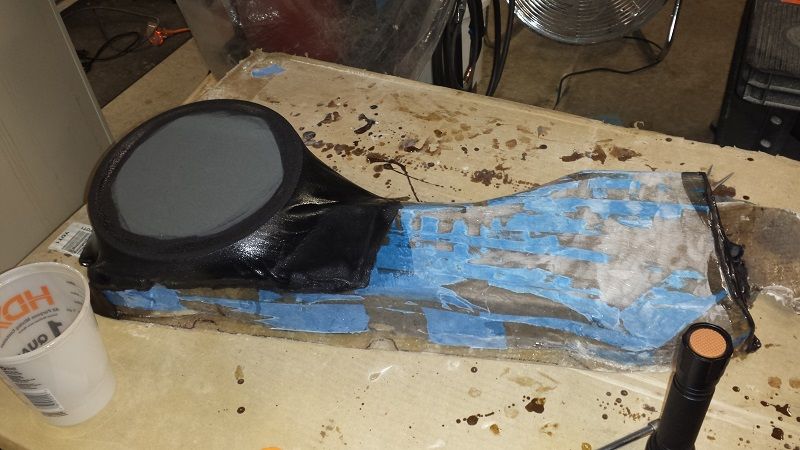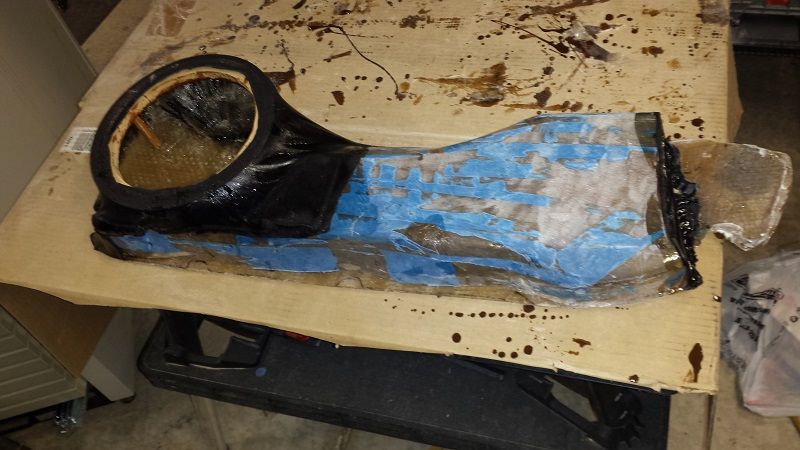 Then milkshaked it to make sure it's sealed.
The first pod took me several months working some weekends as I'd not used fiberglass before. The 2nd pod took me 2 weekends as I already knew what I was doing.
I stripped the car and laid out my wire. Had a bit of a moment when I pulled my kick panels off and realized that I had a fuse box and a distro box right where my door grommets entered the car. Found a page on the Grrr8 forum where someone showed that the grommets can be removed w/ some putty knives.
http://www.grrrr8.net/showthread.php?t=16448&p=241081&viewfull=1#post241081
No molex! I got some thin welding rods and was able to use that to fish the speaker wire through that mess and into the door.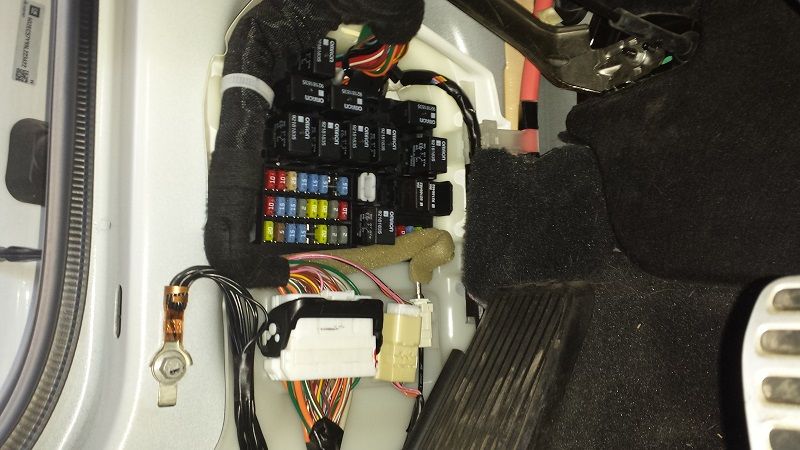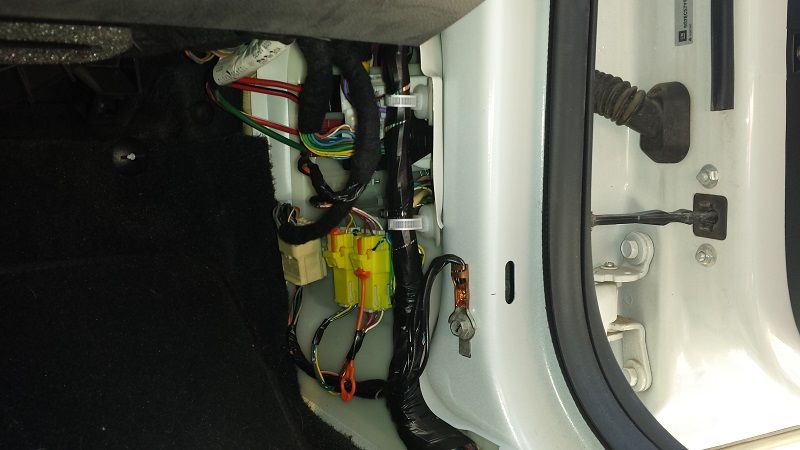 Trial fit the driver side horn, I had plenty of room in there, and could have pushed it back another inch or 2 but the body hit the front of the brake pedal first, so that was that.
Question, the passenger side has no brake pedal would it be better to push that back the extra inch or two since I can, or keep them somewhat symmetrical?
Josh