Discussion Starter
·
#1
·
Hello all,
This is my first build thread on DIYMA so I hope I have the format right. I will reserve a spot on the first page for current pics to be updated so you don't have to dig too much to see what's going on currently, I have a feeling this is going to take some time.
CAR:
2011 Impreza WRX base model
My first new car I've ever bought, it completes me.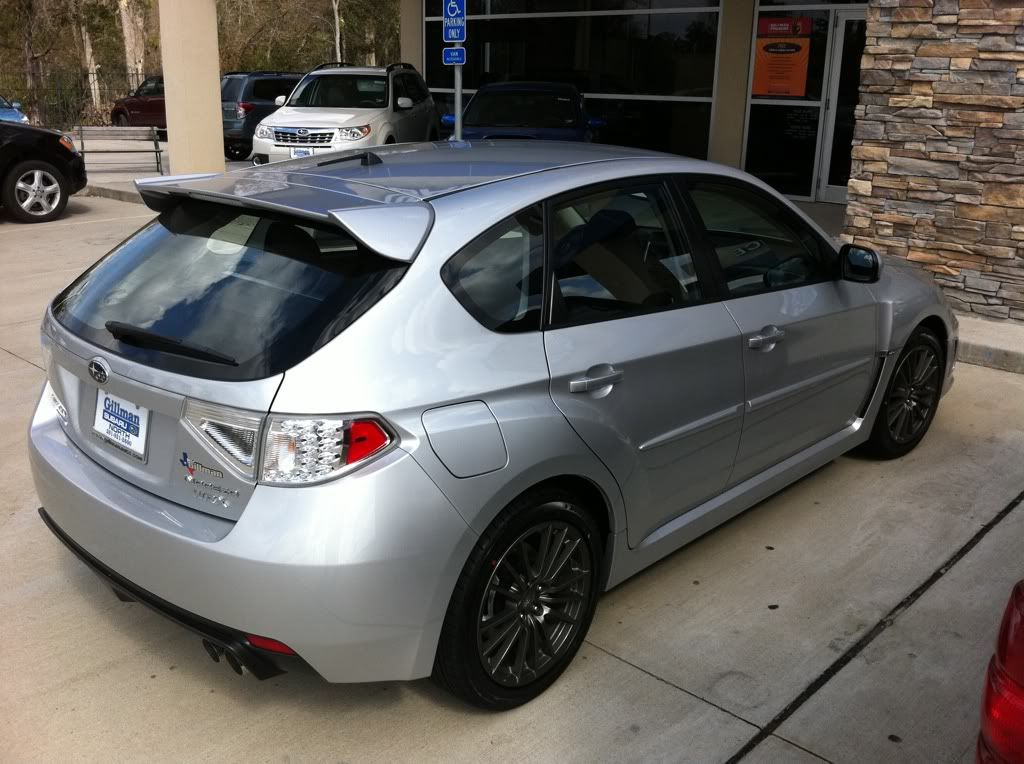 Goals:
I want to acheve the highest level of sound quality possible without what I would consider major reconstruction(dash from scratchums), or large holes cut into the body.
I would like to have an auxillary bass circuit for different sub setups other than the sub responsible for sq. I like trying lots of different subs and boxes so I would never be happy without the ability to throw something new in. This means whatever I build for sq has to either be flush/stealth or flashy yet well designed for quick removability.
Stealth mode-steathy enough to fool anybody staring in my windows. This means incognito mode for radio, pillars, doors, and in the hatch nothing above the sun shade line. Now don't get me wrong, I love flash. I get all warm and fuzzy inside every time I see a piece of mirror acrylic, but everything must be able to be covered, flash on the inside.
Install Highlights:
Stealth or Show
Well intergrated SQ system
Custom A-pillars
Custom doors
Custom dash bezel
Custom guages/console
Spare tire well amp rack
Sub-box????
Equipment:
(at the time of starting the thread)
Headunit-Pioneer DEX-P9
Processor-Pioneer DEQ-P9
Amps-Audison LRX 2.150, Audison LRX 2.250, Audison LRX 1.400
Speakers front-Pioneer Stage 4 TS-C172PRS(active)
Speakers rear-none
Sub-A/D/S PX310
Wires-Stinger expert power, Monster cable power and signal.