Discussion Starter
·
#1
·
Well, as some are aware, my wife's civic was totaled out last oct. We had actually planned on replacing it with a MB CLA250, but after test driving the Optima Turbo, we cancelled our order for the MB that day. I've gotten permission from my wife to do some special things for this car, even though it will take a while to do it all, but I figured I would start now, as is.
The car is a Optima SX Turbo, with both the electronics package and the convenience package. Now, we didn't want the upgraded stereo, but I have to say, its better than any other stock stereo I've ever heard. I actually competed in stock class last weekend for Meca, and scored 59.25 with it, with who I would consider to be a critical but fair judge. I also competed it in Rookie Iasca, just to get feedback from more judges. Brian Mitchell judged there, and gave it a 180, and told me it was surprisingly good. I should clarify, this thing is dead stock, except me playing with the stock controls. Bass was set to -7, mid set to +2, and treble to -2. It was faded forward one notch.
It's the Infinity system. Has an 8", dual voice coil, IB sub. I'm not going to call it free air, since the trunk is pretty much completely sealed from the cabin. The rear speakers are in the doors, and are 6.5" "full ranges". The front doors have 6.5" midbass speakers, which are sealed, but I'm not sure how solid the mounting surface is. And the dash has what seems like a 5" full range center, sealed to the grill, and 2.75" coax left and right, which are run active, and again sealed to the grill.
Right Speaker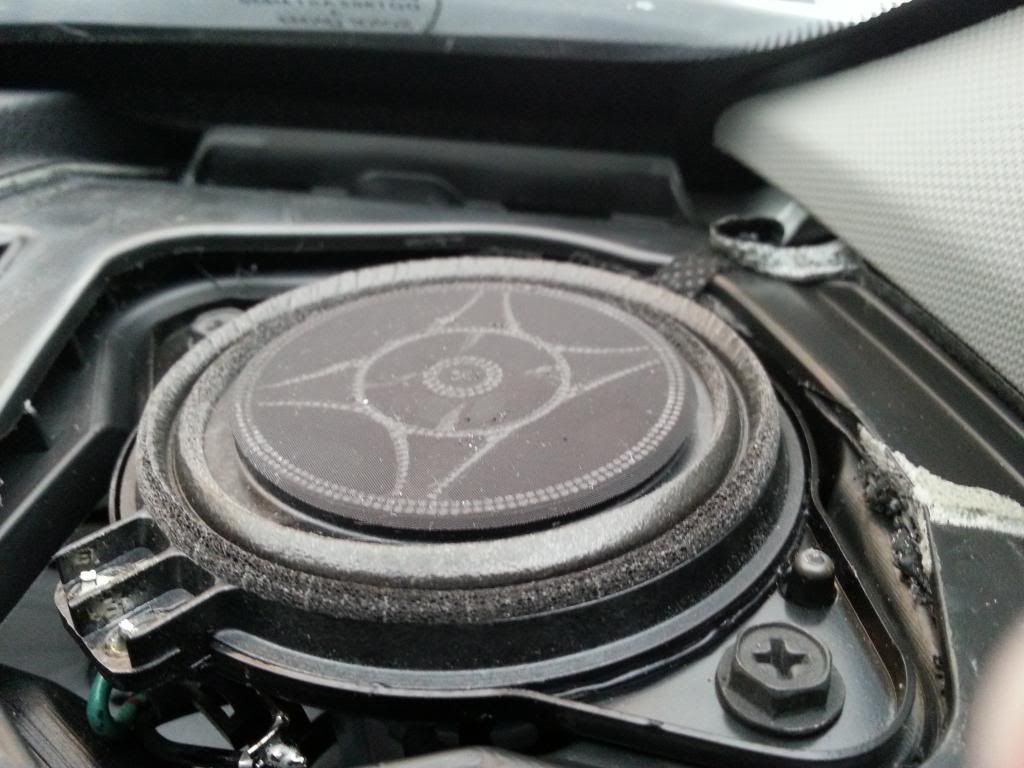 Right Speaker Closer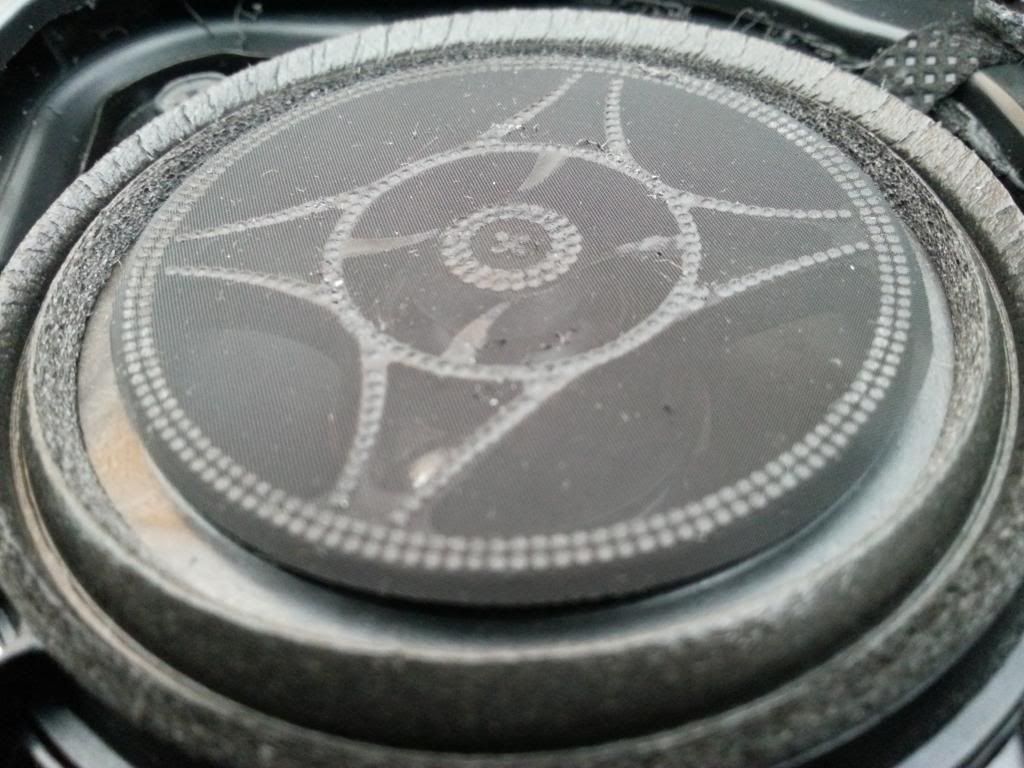 Center Channel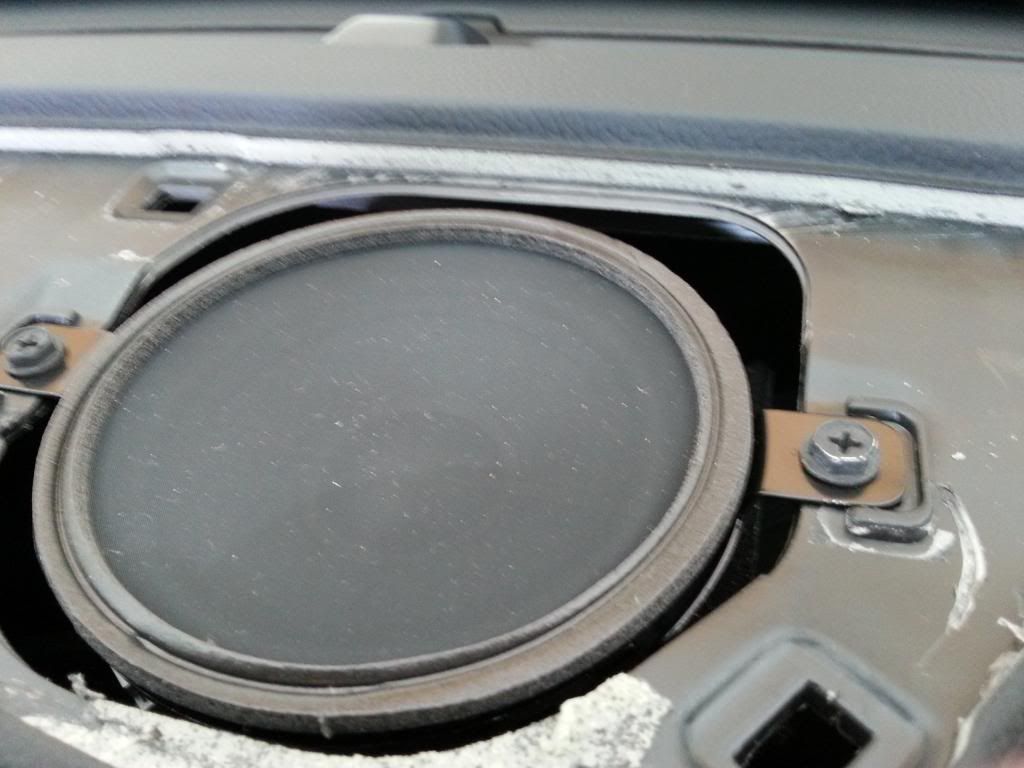 I'll have more in a little after I charge my laptop.