Discussion Starter
•
#1
•
Just some simple sealed boxes I'm working on right now - first, one for a pair of 12" Brahmas & next, a sealed box for a 15" Brahma. Power is 2,000 @ 2 ohm from an Mmats M2000.2.
The two 12"s will get 1.15 cuft each, in separate chambers. As always, 3/4" Baltic Birch...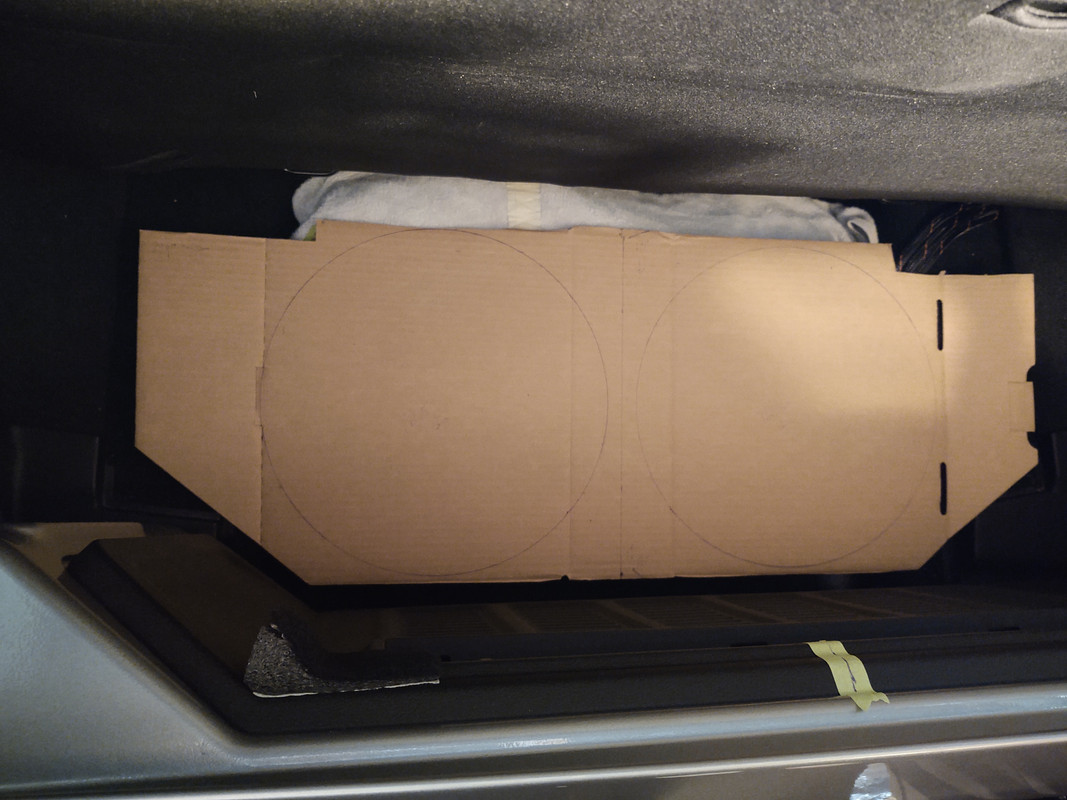 I know, I know. I didn't miter the joints properly... I didn't feel like doing all kinds of geometry!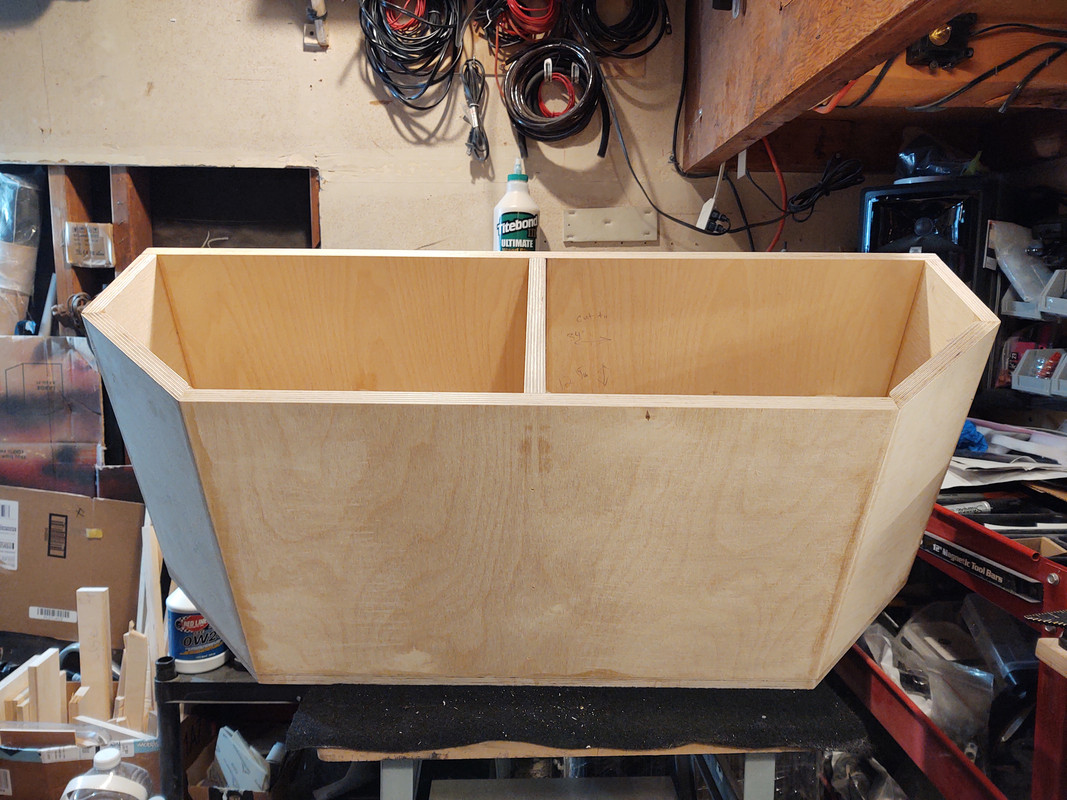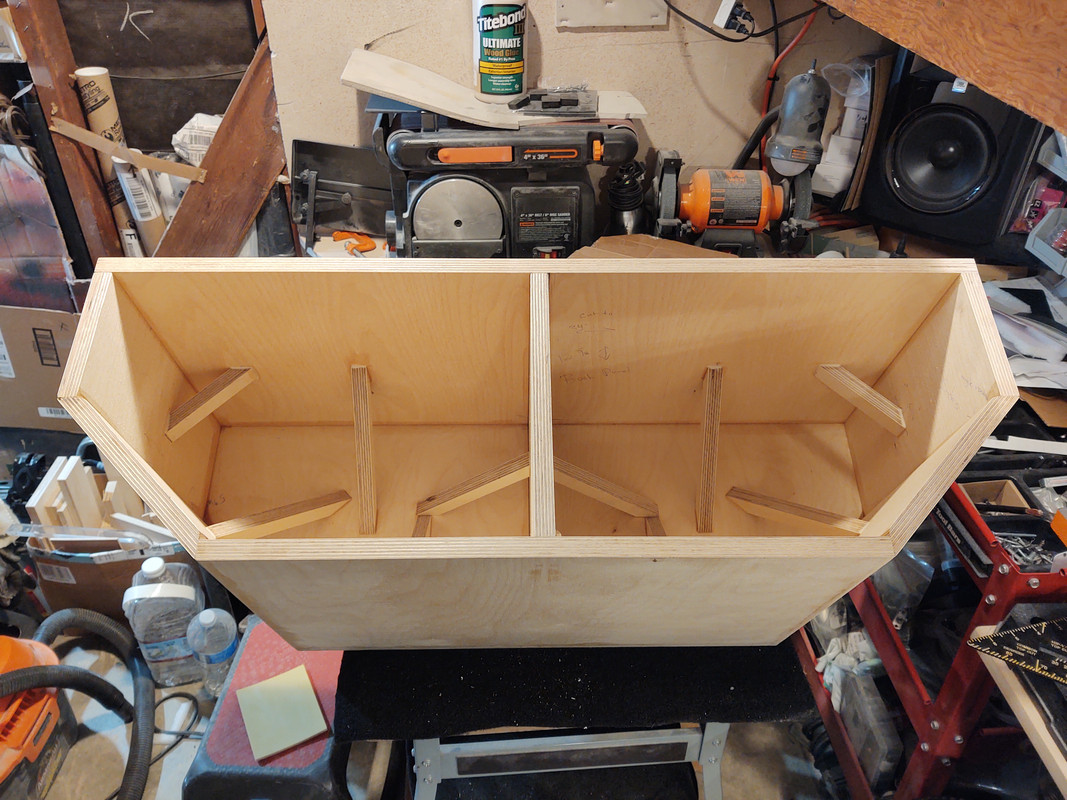 This box doesn't really need much bracing as the individual panel runs are pretty short, BUT I decided to have some fun with some wood scraps!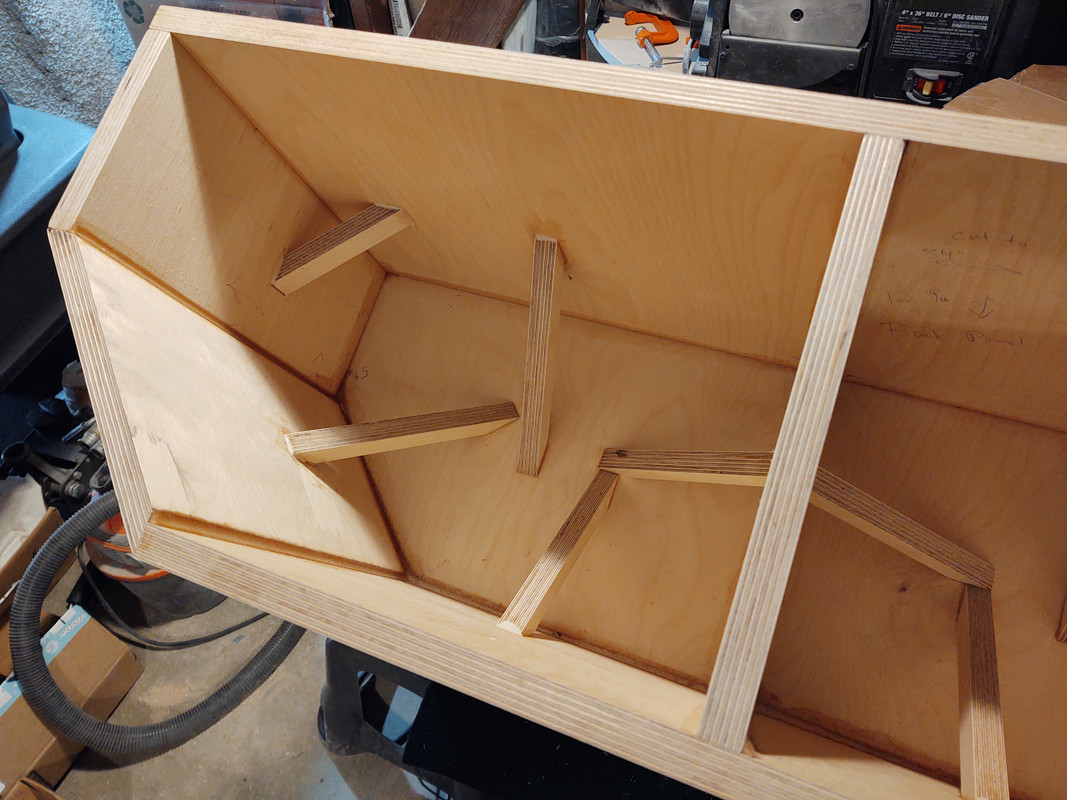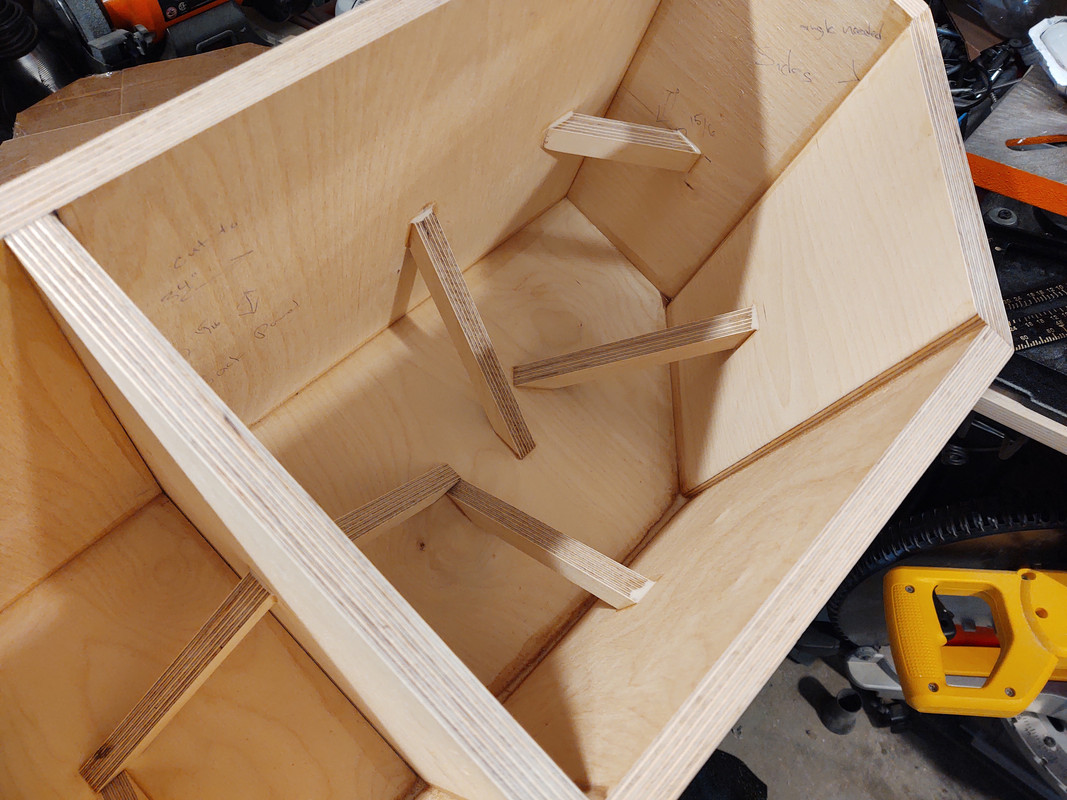 All the joints are really clean and tight, I'm extremely ocd about that. I don't like to fill in cracks, if it doesn't fit tight I cut another board...
That's as far as I got for now. It will be finished with carpet, perforated aluminum and red LEDs...
The destination: