More details to follow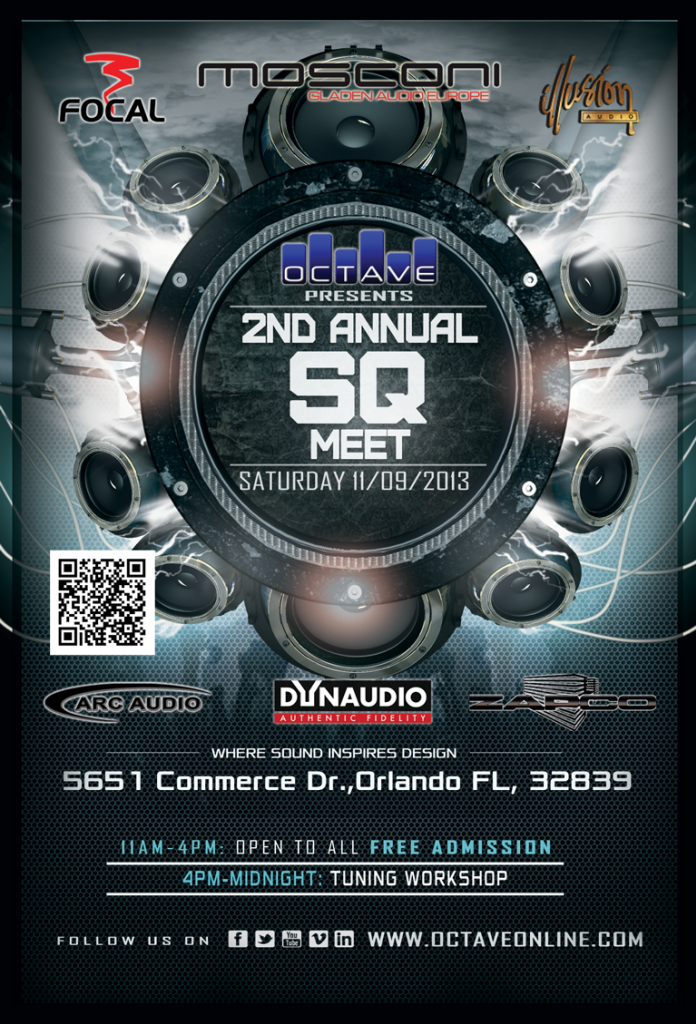 Octave presents:
2nd Annual SQ Orlando Meet
Saturday November 9th, 2013
5651 Commerce Dr.,Orlando FL, 32839
Octave Car Audio Orlando
(407) 697-2317
I'm organizing this for Russ at Octave as he's very busy these days. The 1st annual meet last year was very successful, and we're hoping this one is even bigger and better. For anyone that didn't make it out last year, we had a great turnout with a ton of great sounding cars.
The meet will begin at 11:00 am and run to 4:00 pm or so.
I am going to host a tuning workshop from 4:00 pm to midnight (I'll post further details tomorrow night). If everything goes according to plan, we will have an expert SQ guy join us and teach us all a few things. The audience is beginners and experts interested in tuning. Includes SQ music CD, technical track CD, and informative booklet with charts, graphs, stage placements, etc.
Both the g2g and the tuning workshop are free. I'd like to get a signup list for the tuning workshop so I can know how many CD's and booklets to bring, but hopefully I'll have extra.
Map:
https://maps.google.com/maps?q=5651+Commerce+Dr.,Orlando+FL,+32839&hl=en&sll=27.698638,-83.804601&sspn=18.093963,33.815918&t=h&hnear=5651+Commerce+Dr,+Orlando,+Florida+32839&z=17