Discussion Starter
•
#1
•
Product Brand & Model: ADCOM 4404
Condition of all items: flawless physical condition
Total Price: $350shipped
Shipping Terms: FREE
Pictures: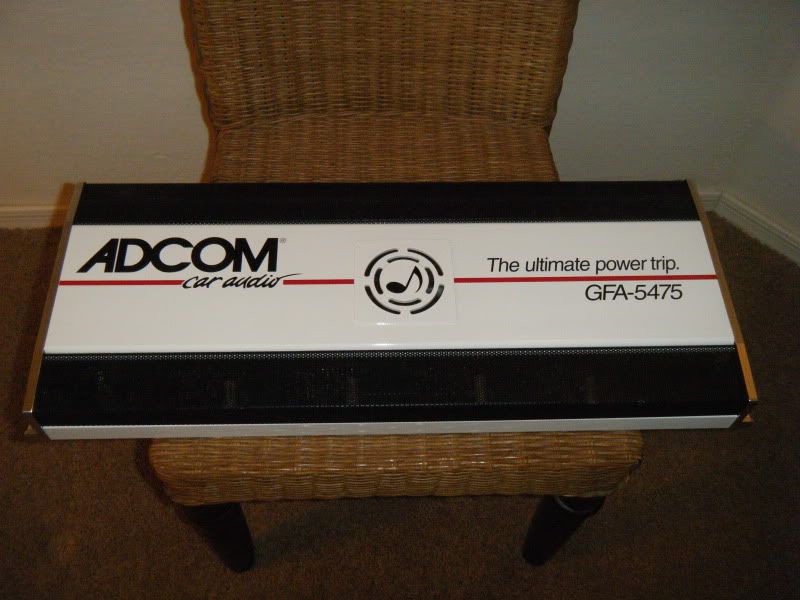 Additional info: this is my last amp. was saving it because its kinda speacial. but i really have no use for it. (and my buddy i got it from keeps telling me to sell it if i need to) this amp is a heavily upgraded 4404, in a pristine, with billet end-plates, white 5475 case. the board has been upgraded with some really nice parts (about $200 worth if i recall correctly). no component values were changed. just high quality, tight tolerance parts upgrades. my buddies work is exceptionally flawless! there is/was NO damage to the board. and the bias, and offset are tuned to perfection! this amp works perfectly, and sounds absolutely angelic. unfortunately due to reasons beyond my control (tinnitus), i am getting out of car-audio. i have assembled a small very low budged system for my truck. and i am done. EVERYTHING else has sold. i was kinda hanging on to this piece. but i would rather somebody who can appreciate its awsome sonics use it, rather than let it sit on a shelf. and i could use the money. so, here it is.
** DO NOT DELETE ANYTHING BELOW THIS LINE OR THREAD WILL BE DELETED **
------------------------------------------------------------------------------------------
Please be advised, all buyers and sellers are responsible for performing their own due diligence when considering any financial engagement. We recomend that you:

1) Check the
iTrader
feedback of the person you are dealing with on this site, as well as other car audio forums.
2) Ask for a name address and phone number. Call them and verify their info.
3) Valid e-mail address. Correspond before committing.
4) consider using an escrow service to protect yourself.
DO NOT proceed with a deal until you are completely satisfied with the other party.
DIYMobileAudio & Collova Media Inc. is not responsible for the outcome of any transaction on this site and will not moderate on your behalf.