Discussion Starter
•
#1
•
Got one of these coming to replace my antique Alpine 7915M. Has anybody successfully modified the tuner to receive worldwide FM frequencies?
I found
this guide
for a McIntosh unit which should be made by clarion so in principal it should be similar. Finding a clarion unit to swap the tuners over is next to impossible in the UK as they are very rare and i'm not going to use a band expander as it degrades the quality too much.
I found some similar info to the above on some russian sites that suggest losing 1-1.5 turns from the coil would alter the band range to approximately the right point.
This is the 9255 tuner.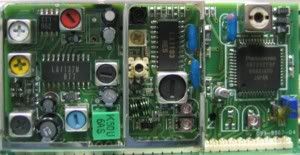 Apparently its the same mod on an HX-D1.