Discussion Starter
·
#1
·
I'm actually getting really close now :lol:
I just traded TN Audiophile an Esoteric E7054 for a Xetec Audio 4G-600, plus cash. Rated for 4 x 110 watts rms @ 4 ohms. The E7054 was 50 wrms x 4. I'll bridge this amp for a pair of subs until I can find another amp for the subs, then use this one on the front stage(or buy another)
4x 110 Watt at 4 Ohm or 4x 180 Watt at 2 Ohm
2x 380 Watt at 4 Ohm
Top Control
11" x 11" x 3"
Highpass (15-200 Hz, disengageable
Lowpass (15-200 Hz, disengageable) for all channels
Small enough to fit under my Passenger seat
http://www.xetec.de/main/index.php?cms_menu_id=252&language=en
The front stage is going to be MB Quart QTC25 Titanium Tweeters, same tweeters as the top of the line QSD components.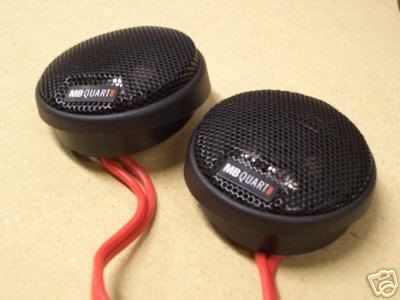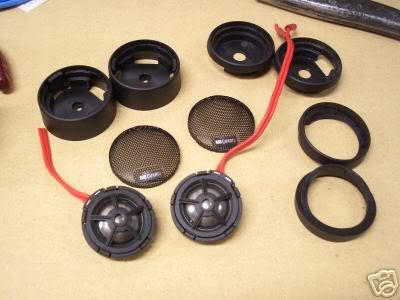 These will be powered by an Audio Art 120.2, which I just found out is rated for 60 wrms x 2 and not 30 like I thought.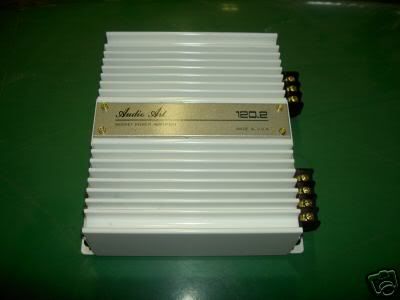 The mids will be 6.5" Phaze Audio Tube Drivers known to sound just like Seas Excels, but extend higher in the midrange frequencies.(don't have a pic)
These will be powered off my Audio Art 240.4XE That amp is rated at 60 wrms x 4 @ 4 ohms, but I will be bridging it to send 120 watts rms to each mid.
I picked up an Eclipse CD8053, from BBOYSTEVIE that is getting fixed in a few days.

The subs will probably be the new Peerless XXLS.
Need to buy...
Raammat, Ensolite foam, some wiring, subs, distribution block, Marv Enclosure.