Discussion Starter
·
#1
·
Product Brand & Model:
1 Alpine MRV-F353
2 Phoenix Gold Tantrum 500.2 with homemade bass knob
3 Elemental Designs NINe.2x
4 US Amps iS2080
5 Memphis Pb100
Condition of all items:
see pics
1 used tested works perfect
2 used tested works perfect
3 used tested works perfect
4 brand new in box have not tested but should work prefect
5 used but works great
Total Price:
:
1 $160 +shipping
2 $120 +shipping
3 $150 +shipping
4 $100 +shipping
5 $60 +shipping
Shipping Terms:
:
Actual shipping from 93933
Pictures:
- Unless you are a Upgraded member, or your last 10 iTrader feedbacks are positive, you must post a picture of the exact item you are selling.
Alpine MRV-F353 5 CH AMP Great factory upgrade
Power Output: RMS Continuous Power (at 14.4V, 20Hz to 20kHz) 50W per Channel into 4 ohms (CH1 – CH4); 150W (CH5)
Frequency Response: 10 Hz to 50 kHz (+0, -1db)
Signal to Noise Ratio: (referenced to rated power) 100 dBA
Slew Factor: Greater than 5
Input Sensitivity (for rated power output) 200mV to 4.0V (1.0V at center detent)
Input Impedance: Line in: 10K ohms / Speaker In: 15 ohms
Speaker Impedance: 4 or 2 ohms (Stereo), 4 ohms (Bridged)
Active Dividing Network Frequency and Slope: 50 to 200 Hz, 12dB per octave
Dimensions: 10 1/4 x 2 3/8 x 15 5/8 (W x H x D)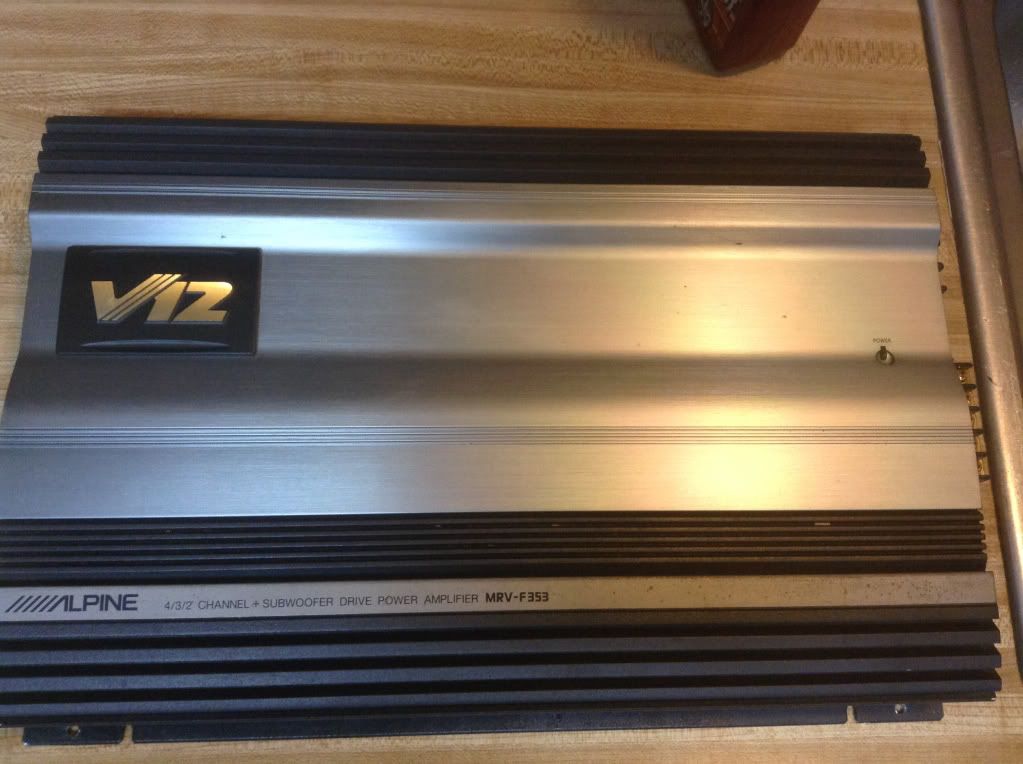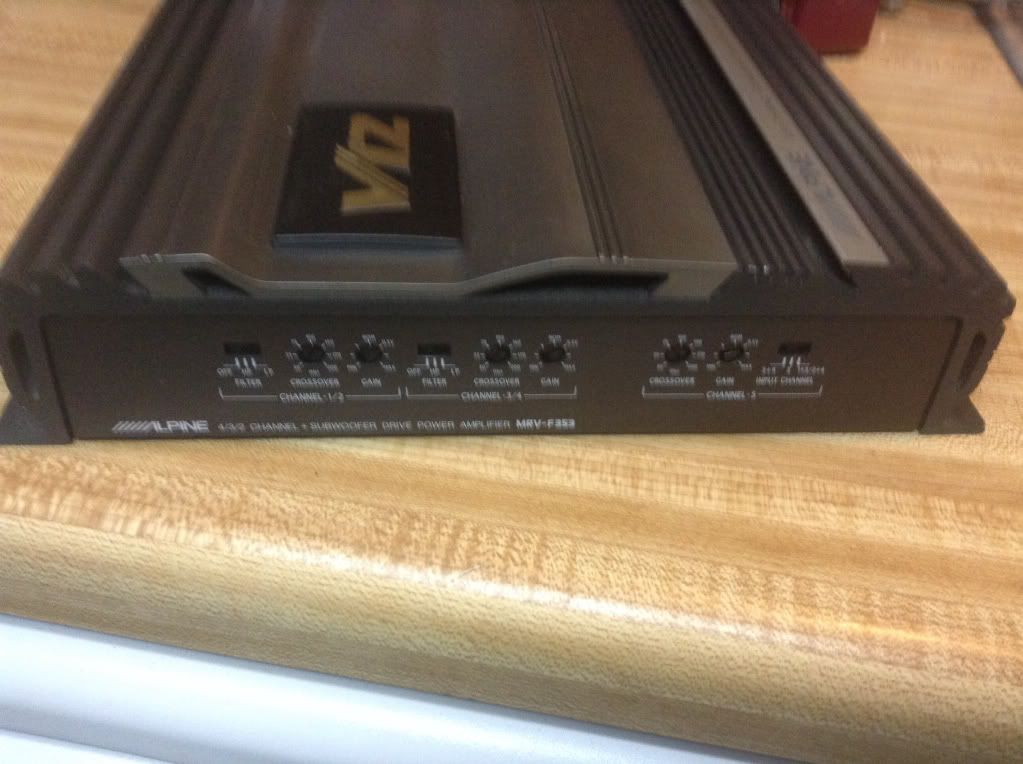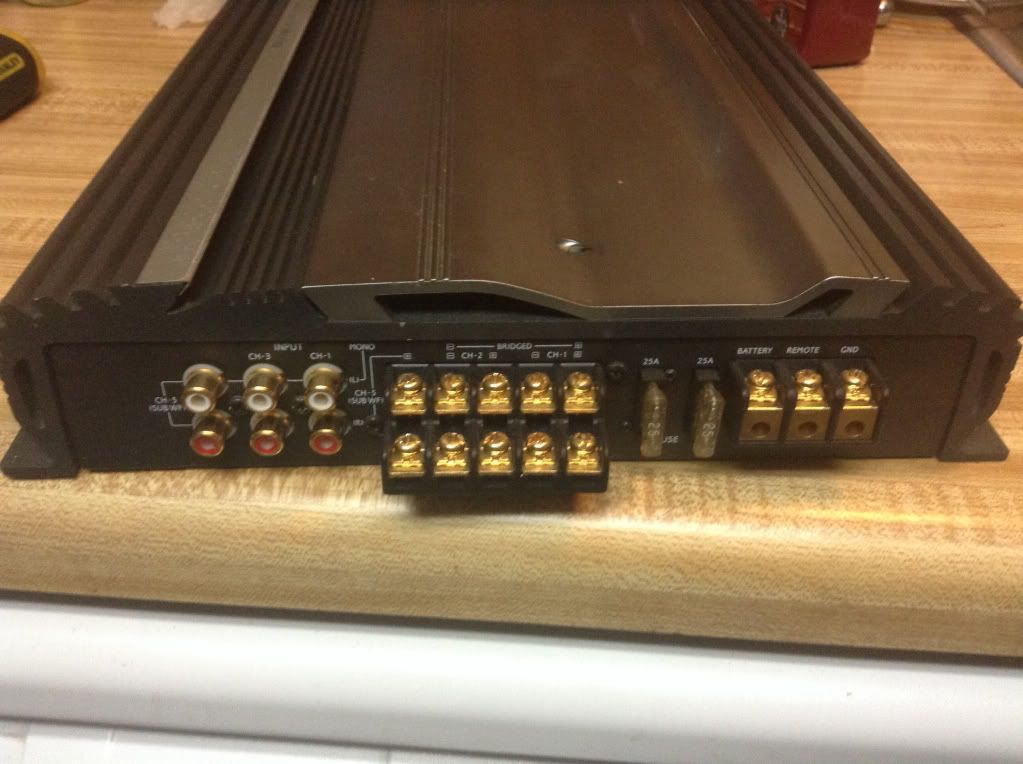 Phoenix Gold Tantrum 500.2 Great for sub or midbass
Amplifier Type: 2-channel
RMS Power: 125W x 2 @ 4 ohms
RMS Power: 250W x 2 @ 2 ohms
Bridged RMS Power: 500W x 1 @ 4 ohms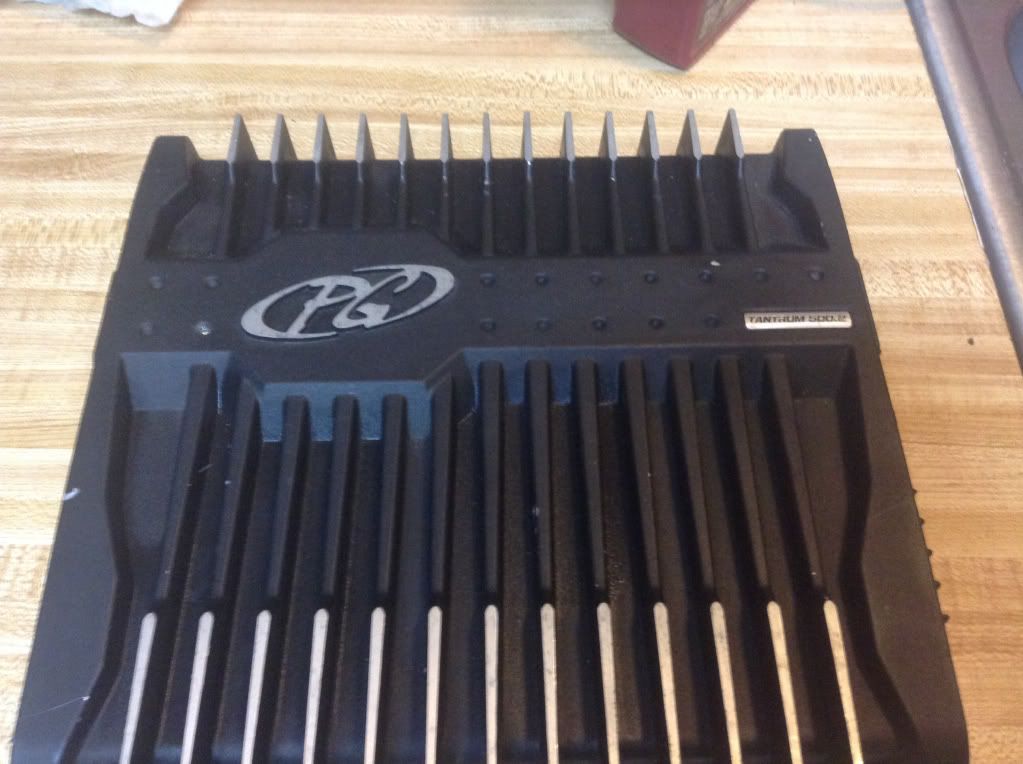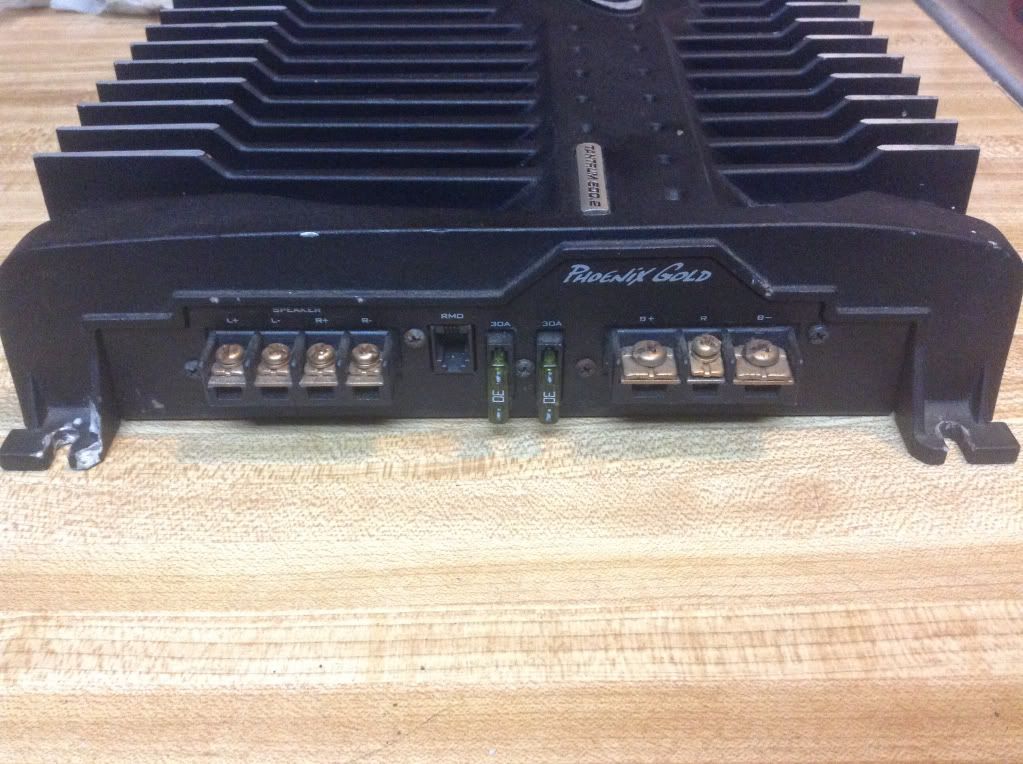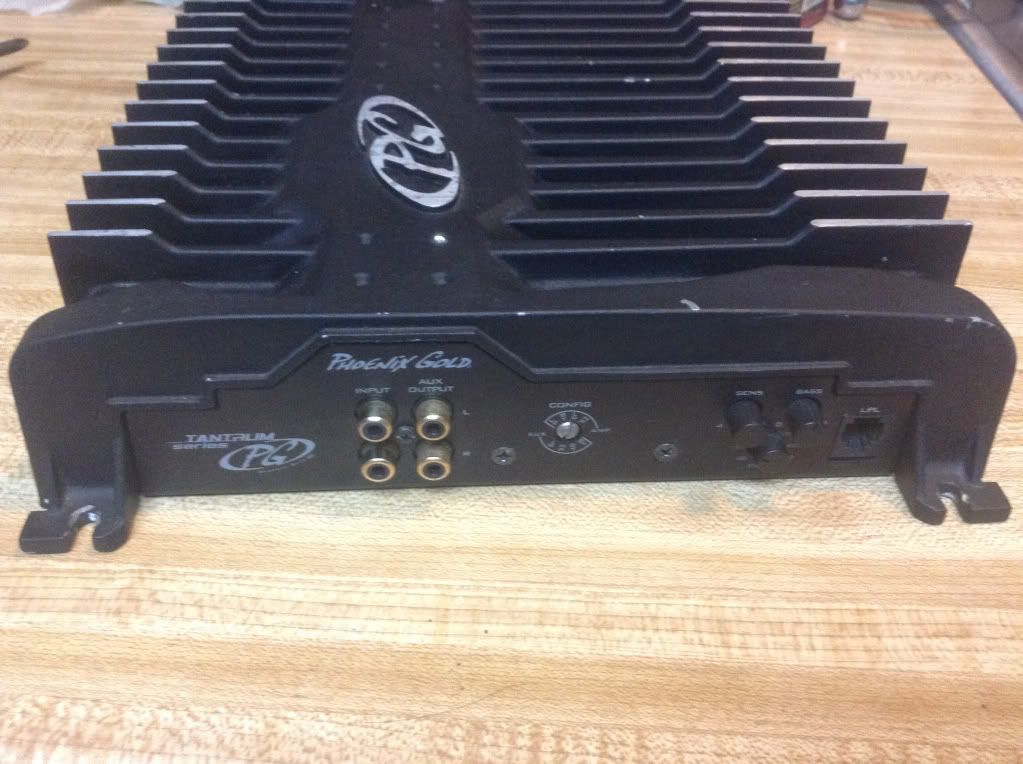 Elemental Designs NINe.2x monster midbass or subs amp
Power measurements are taken at 12.5 volts
200W x 2 @ 4 Ohm
300W x 2 @ 2 Ohm
600W x 1 @ 4 Ohm
Height : 2.360"
Width : 9.170"
Length : 16.930"
Overall Length(w/ feet) : 17.500"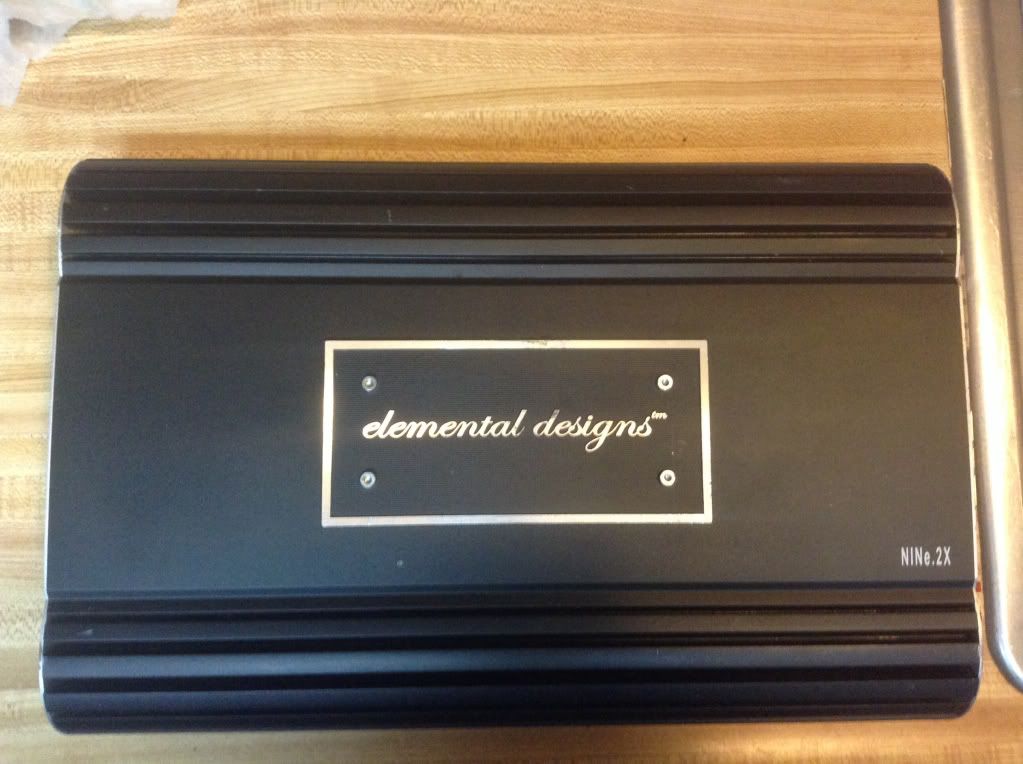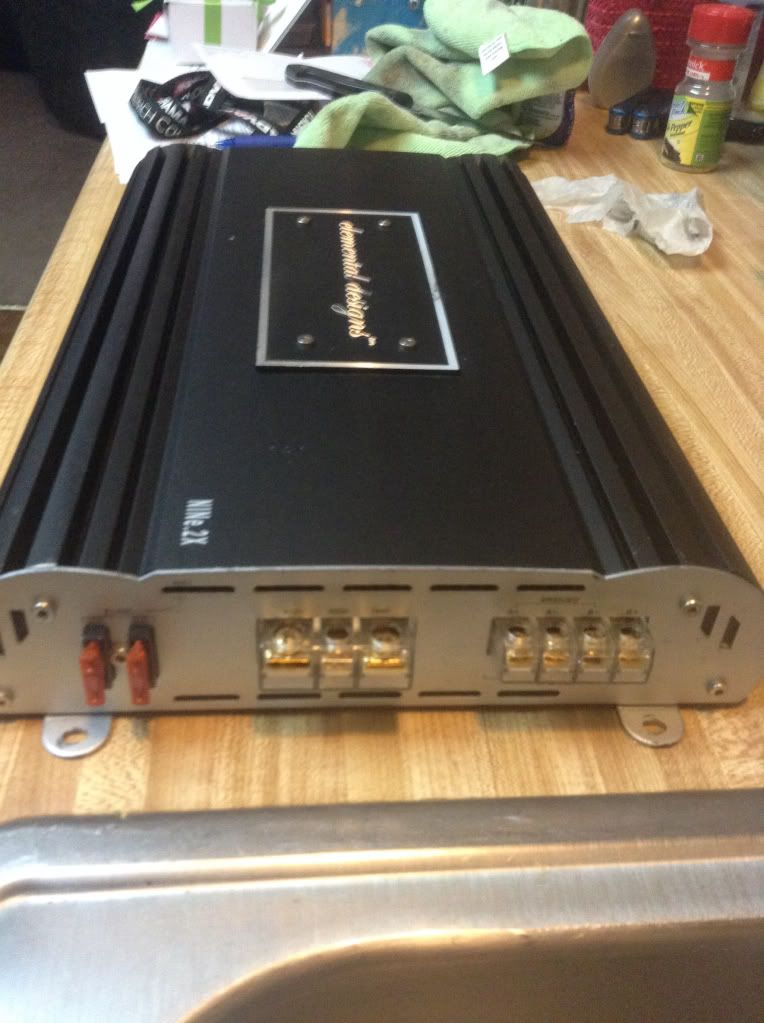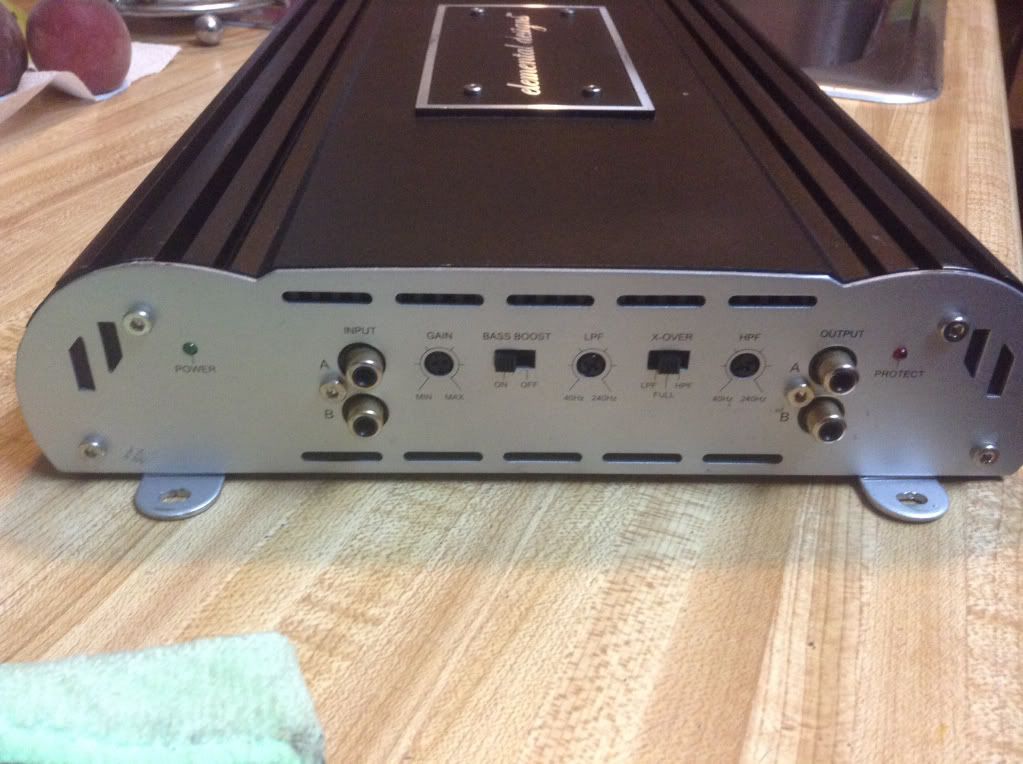 IS 2080 great for some components
Power: 80wx2 @ 4 135wx2 @ 2 270wx1 @ 4
S/N Ratio: 101dB
THD: >.01%
Channel Separation: 51dB
Damping Factor (@14.4v): 95
Crossover: HP 65hz-4.5khz LP 40hz-460khz
Protection: Reverse Polarity, Thermal, Short Circuit
Fuse Rating: 30A
Size (LxWxH): 11 x 9.5 x 2.5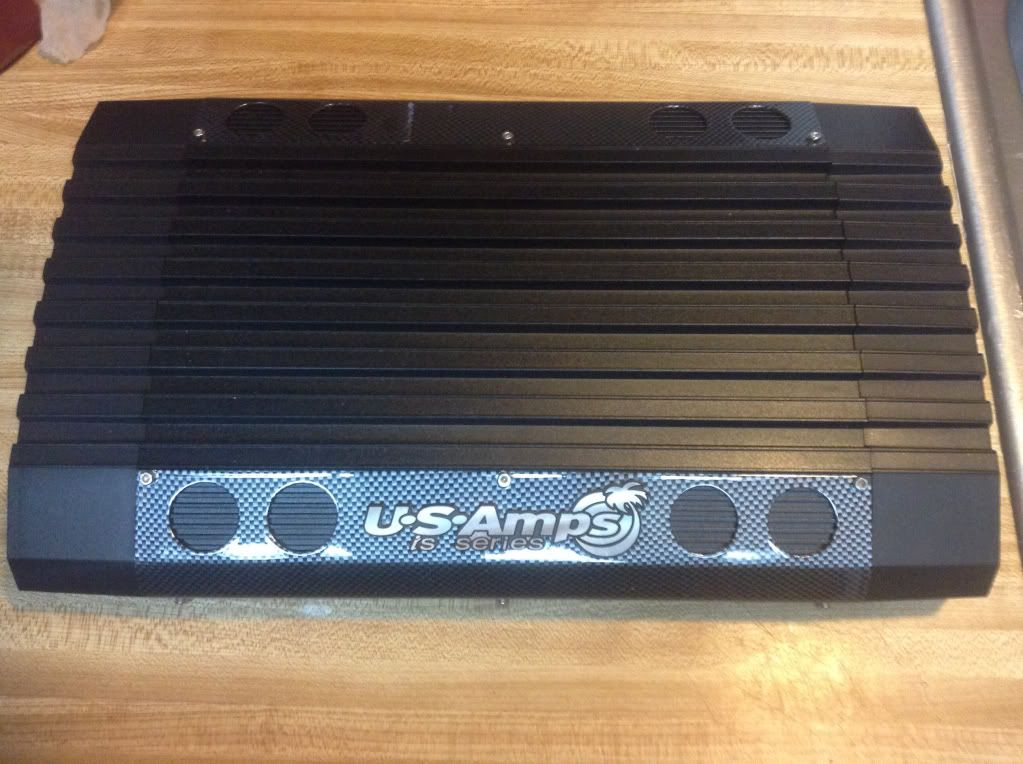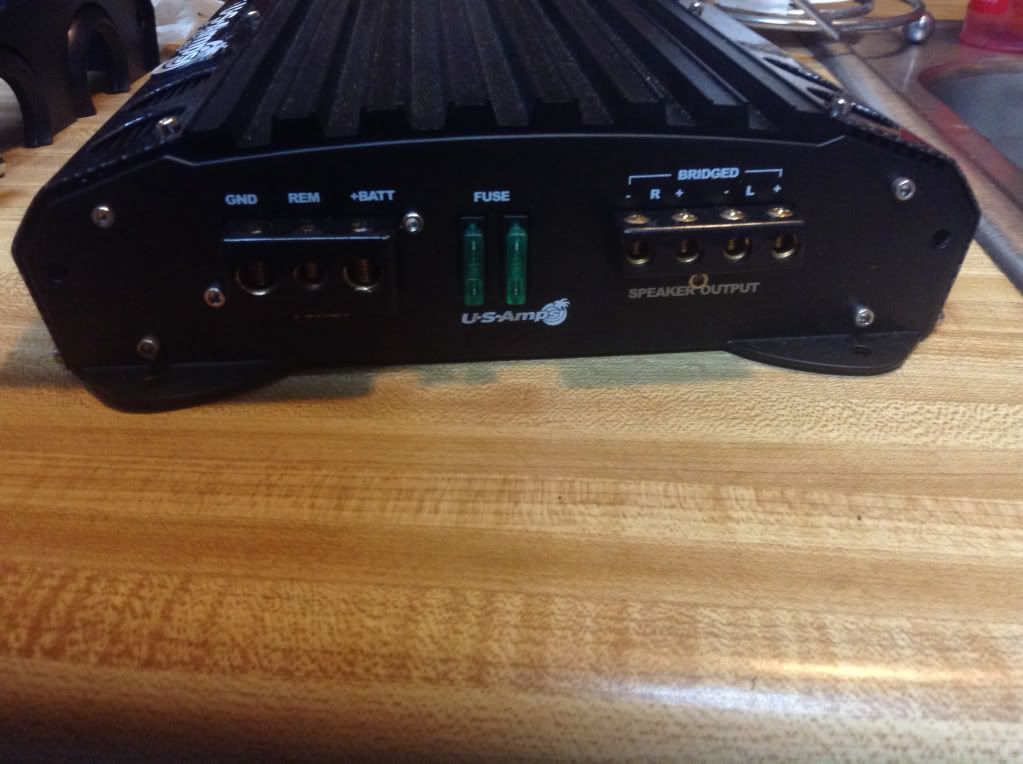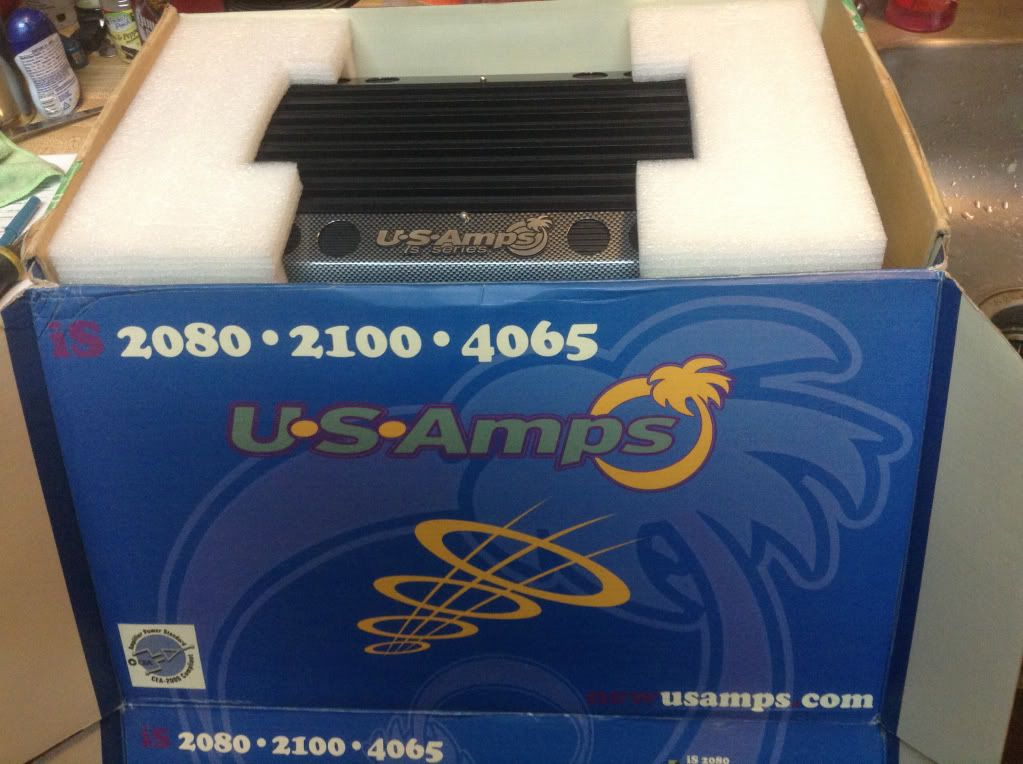 Memphis PB100 great for tweeters or a small sub
2x50 watts rms at 4 ohms
1x100 watts rms at 4 ohms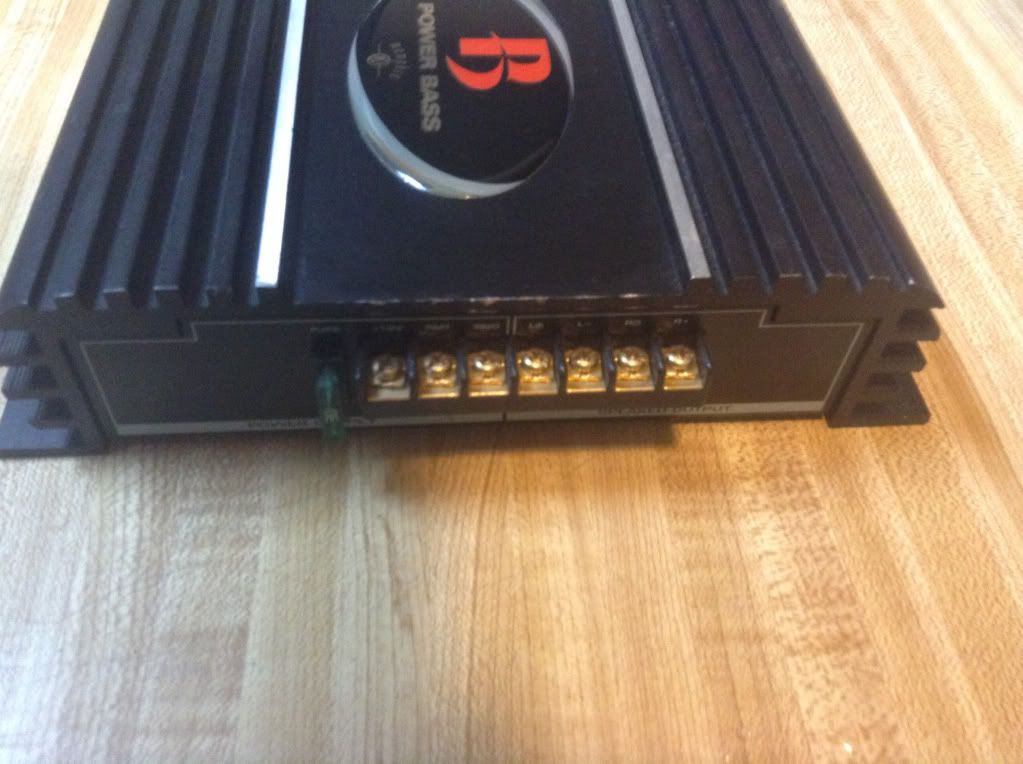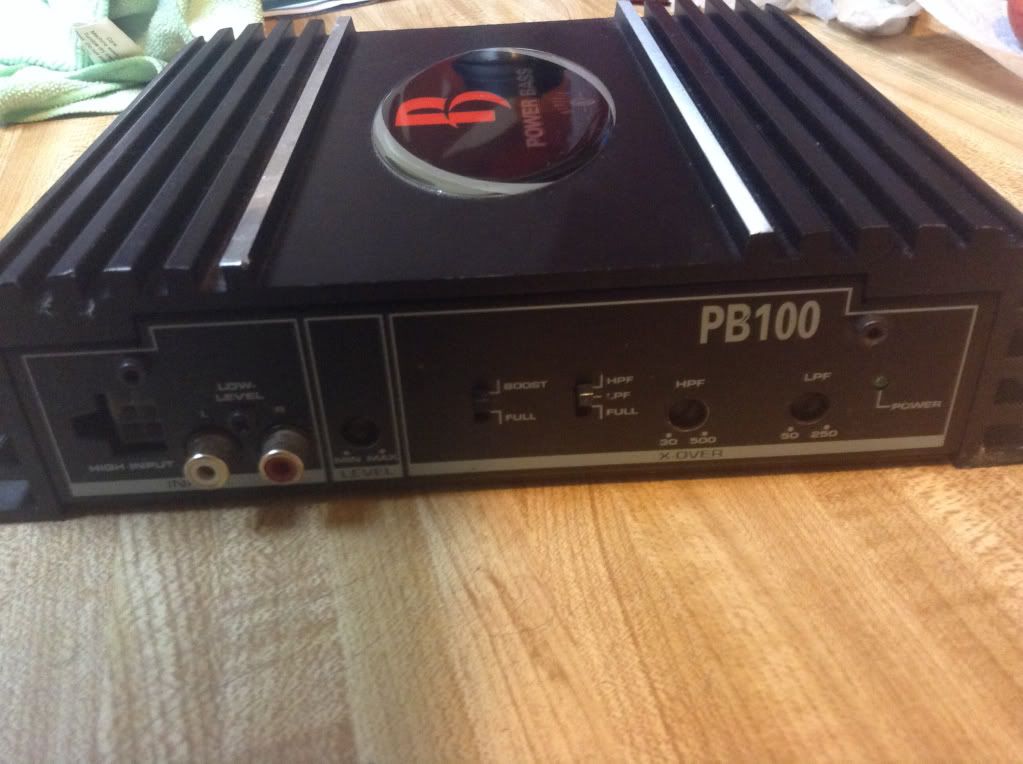 Additional info:
** DO NOT DELETE ANYTHING BELOW THIS LINE OR THREAD WILL BE DELETED **
------------------------------------------------------------------------------------------
Please be advised, all buyers and sellers are responsible for performing their own due diligence when considering any financial engagement. We recomend that you:

1) Check the
iTrader
feedback of the person you are dealing with on this site, as well as other car audio forums.
2) Ask for a name address and phone number. Call them and verify their info.
3) Valid e-mail address. Correspond before committing.
4) consider using an escrow service to protect yourself.
DO NOT proceed with a deal until you are completely satisfied with the other party.
DIYMobileAudio & Collova Media Inc. is not responsible for the outcome of any transaction on this site and will not moderate on your behalf.