Discussion Starter
·
#1
·
Product Brand & Model:
A- AudioArt 240.4XE
B- AudioArt 140.4X
C- AudioArt 140.4X
THE LAST TWO ARE NOT XE, they are just X models. SORRY for the wrong thead title.
Condition of all items:
As always refer to pictures as everyone has different opinions on what is "mint/near mint/almost mint/ect". I try to be as accurate as possible but am only human.
A- Dark brown, has one or two tiny scratches on heatsink, also has an extra mounting hole by the speaker plugs. Very good condition.
B- Dark brown, has one or two tiny scratches on heatsink. Has no lettering on the top name plate but has all side panel lettering. Very very good condition besides the name/lettering on top.
C- White, has one or two very tiny scratches on heatsink. I added rubber grommets on the mounting holes (very nice). This one I would label as NEAR MINT and you'll see in the pics why.
Total Price:
:
A- 150.00
B- 100.00
C- 125.00
Or all three for 325.00 (thats 50.00 bucks off... holy cow)
Shipping Terms:
:
Buyer pays ACTUAL shipping. NO over charging just actual shipping charge. Will ship with USPS (parcel or priority) since their the closest but can ship with FedEx Ground if buyer wishes.
Pictures:
- Unless you are a Upgraded member, or your last 10 iTrader feedbacks are positive, you must post a picture of the exact item you are selling.
Additional info:
ALL AMPLIFIERS WORK PERFECTLY, I fully tested all three of them and currently have the 240.4XE installed in my car. They are truely SQ amplifiers and where made in USA.
I ONLY HAVE ONE SET OF PLUGS (missing 4 plugs in order to use all 12 channels) if speaker plugs cannot be found you can always find connectors and slide them on the pins of the plugs.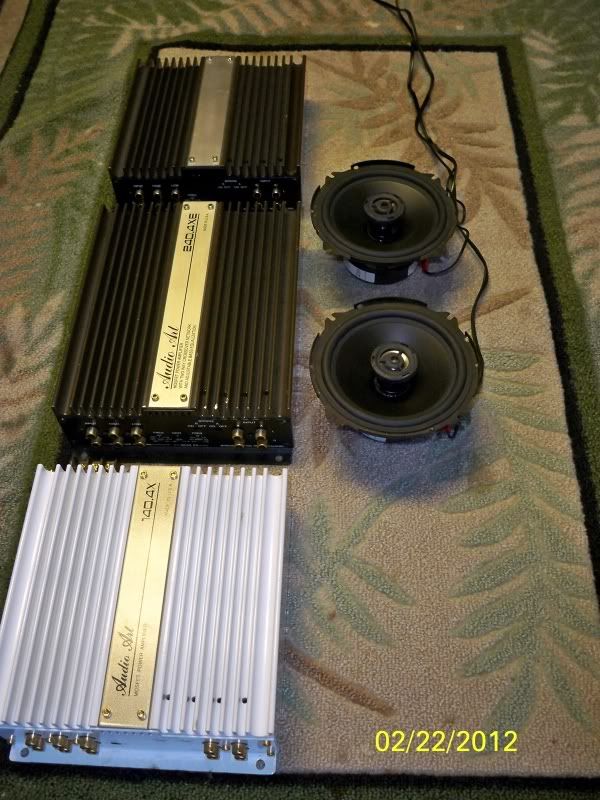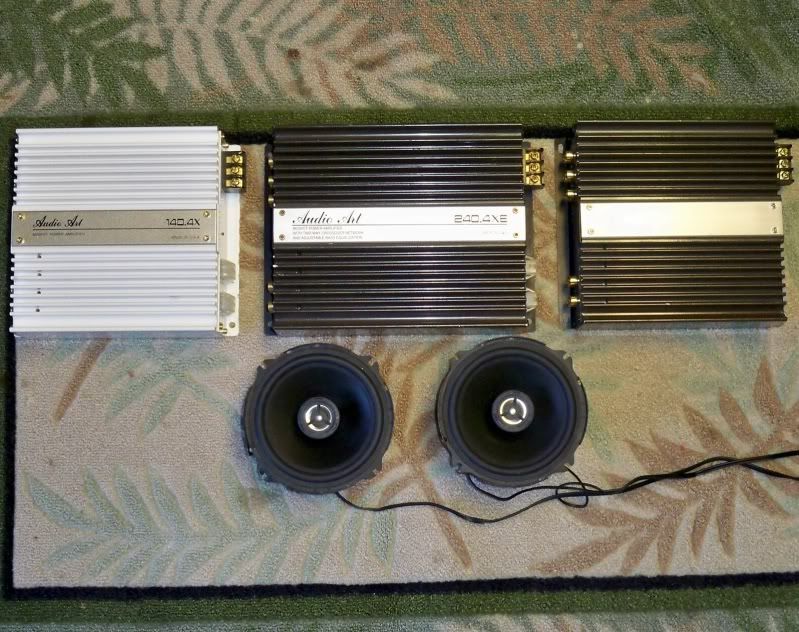 MORE PICS ARE AVAILABLE UPON REQUEST.
** DO NOT DELETE ANYTHING BELOW THIS LINE OR THREAD WILL BE DELETED **
------------------------------------------------------------------------------------------
Please be advised, all buyers and sellers are responsible for performing their own due diligence when considering any financial engagement. We recomend that you:

1) Check the
iTrader
feedback of the person you are dealing with on this site, as well as other car audio forums.
2) Ask for a name address and phone number. Call them and verify their info.
3) Valid e-mail address. Correspond before committing.
4) consider using an escrow service to protect yourself.
DO NOT proceed with a deal until you are completely satisfied with the other party.
DIYMobileAudio & Collova Media Inc. is not responsible for the outcome of any transaction on this site and will not moderate on your behalf.