Discussion Starter
·
#1
·
Product Brand & Model:
Replica AudioControl ESP-3/Model 11 Spatial and Image Restoration Remote (6 Available)
Condition of all items:
New, tested for functionality.
Total Price:
:$45US Shipped. Paypal payment.
Shipping Terms:
:Free Shipping within the lower 48 and Canada. Actual -$5USD for anywhere else.
Pictures: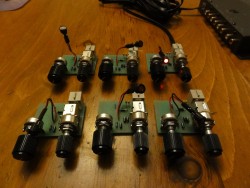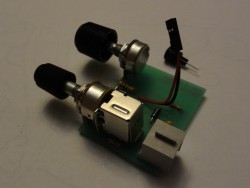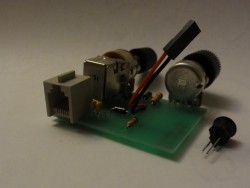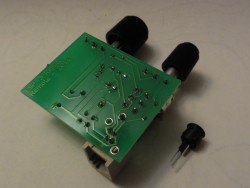 Additional info:
These are brand new components on brand new PCB's. The LED's are removable thus can be front mounted after the unit is in. I've cut the leads so RED is longer, BLACK is shorter. The knobs are knurled plastic pressure fit. For the photos they are not fully seated.
The main on/off pot is now discontinued in NA distribution, so you have to order a minimum of 1000 (Mouser quoted me $2200!) so these 6 will be all I sell in the original form like this unless somehow I can source more.
If sold out, I can make functional remotes with a standard 10K pot in the on/off position, plus a seperate on/off switch, using all the other components and this board. That will be on a case by case basis however.
------------------------------------------------------------------------------------------
Please be advised, all buyers and sellers are responsible for performing their own due diligence when considering any financial engagement. We recomend that you:

1) Check the
iTrader
feedback of the person you are dealing with on this site, as well as other car audio forums.
2) Ask for a name address and phone number. Call them and verify their info.
3) Valid e-mail address. Correspond before committing.
4) consider using an escrow service to protect yourself.
DO NOT proceed with a deal until you are completely satisfied with the other party.
DIYMobileAudio & Collova Media Inc. is not responsible for the outcome of any transaction on this site and will not moderate on your behalf.