Product Brand & Model:
I have some brand new AudioFrog GB60 speakers for sale. The speakers are brand new in box (never used). The item comes with original box, instructions, screws etc.
TECHNICAL SPECIFICATIONS
Nominal Impedance: 4Ω
RMS Power Handling: 100 W (with recommended crossover)
Peak Power Handling: 300 W (with recommended crossover)
Frequency Response (-3 dB): 60 Hz – 7 kHz
Sensitivity (2.83 V/1 M): 88 dB
Recommended Amplifier RMS Power Range: 20 W – 125 W
Recommended High Pass Filter Frequency and Slope: ≥ 70 Hz, ≥ 12 dB/oct
Recommended Low Pass Filter Frequency and Slope: ≤ 3.5 kHz, ≥ 12 dB/oct
More information can be found here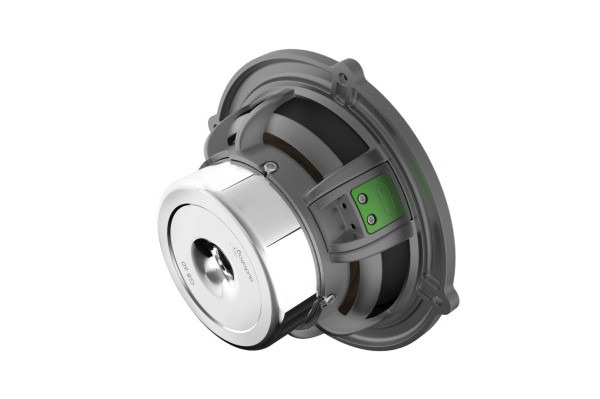 Designed to be used in two- or three-way systems, the GB60 can be used in small enclosures or in infinite baffle applications. High power handling, low distortion and 9mm of linear one-way excursion

www.audiofrog.com
Condition of all items:
Brand New in box, 10 out of 10
$600 USD insured and shipped to USA
$715 CAN insured and shipped to CANADA
Shipping Terms:
:
The price includes Shipping already. I supply tracking numbers and insure the item to its full value. I ship worldwide. Many on here will vouch for me, as I have sent to all over USA, Canada, France, Malaysia, Taiwan etc, with NO issues.
Pictures:
- Unless you are a Upgraded member, or your last 10 iTrader feedbacks are positive, you must post a picture of the exact item you are selling.
Additional info:
If anyone wants to contact me (ask questions or want more photos etc etc), my email is
[email protected]
, or pm me or just reply on thread.
** DO NOT DELETE ANYTHING BELOW THIS LINE OR THREAD WILL BE DELETED **
------------------------------------------------------------------------------------------
Please be advised, all buyers and sellers are responsible for performing their own due diligence when considering any financial engagement. We recommend that you:
1) Check the
iTrader
feedback of the person you are dealing with on this site, as well as other car audio forums.
2) Ask for a name address and phone number. Call them and verify their info.
3) Valid e-mail address. Correspond before committing.
4) consider using an escrow service to protect yourself.
DO NOT proceed with a deal until you are completely satisfied with the other party.
DIYMobileAudio is not responsible for the outcome of any transaction on this site and will not moderate on your behalf.