Discussion Starter
•
#1
•
Been a while since I've tested anything, but I've had this
Aura Sound NS6-255-8A
sitting on my bench for a couple months now and figured I'd throw it on the baffle and run it through some Dayton testing gear as opposed to running the Klippel on it as that's a bit more involved. Though, if you guys are interested, I may try to put the Klippel LSI on it to see what the motor and suspension look like.
Here's the impedance sweep results: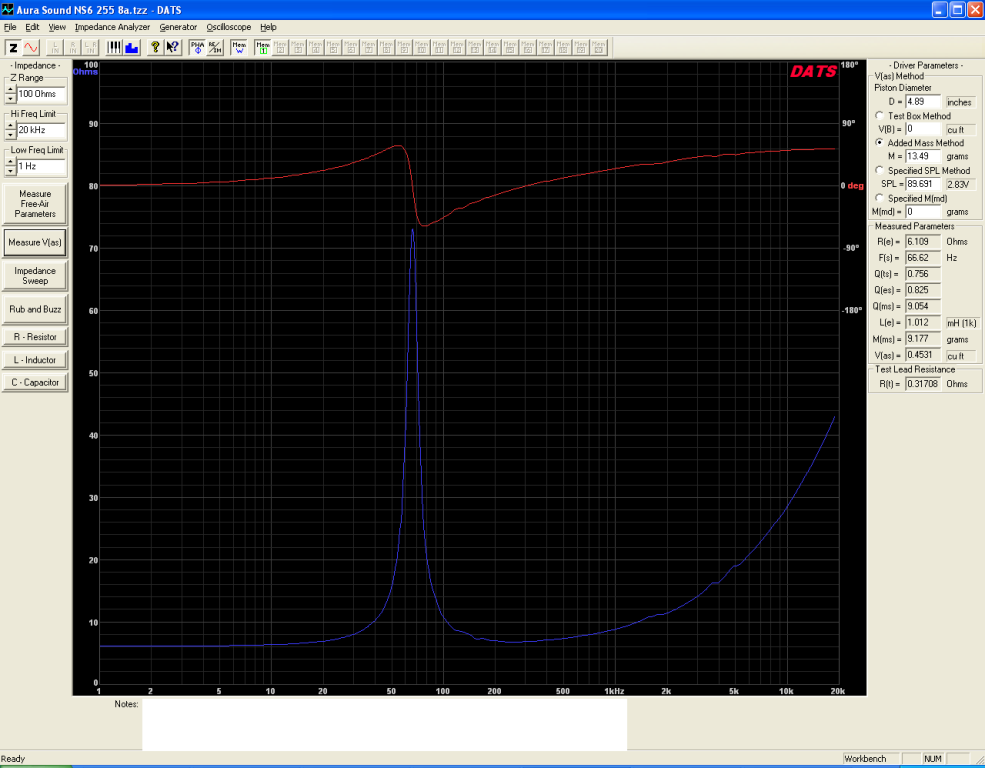 The below is FR measured at 2.83v/1m, 0, 15, 30, 45, and 60 degrees with the accompanying polar. You can see I stitched NF and FF at approximately 400hz, as this is where they lined up best for all axes. My on-axis impulse is reflection free out to about 7ms so I ran up to that point, but still merged at 400hz. These are smoothed to 1/12 octave.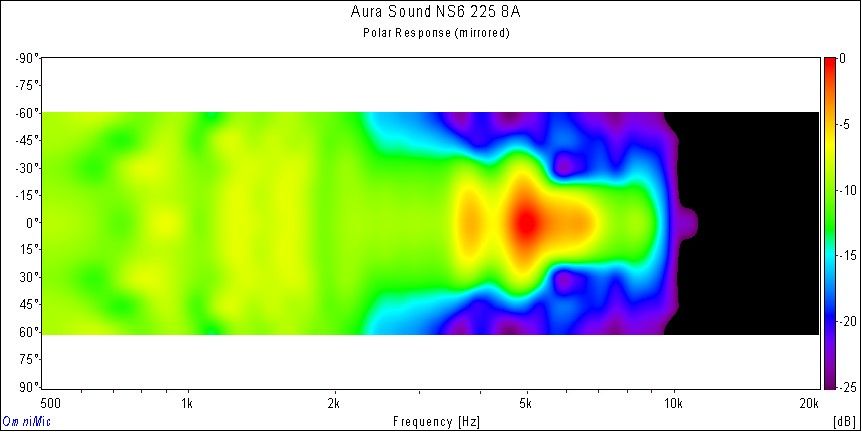 FR seems usable to about 3.5khz before the response gets pretty ragged. Also, looking at the impedance vs the FR, you can see a bump in impedance just before and after 4khz with a correlating bump in FR (and the same dip at 4khz in both). Honestly, I was expecting the bump in impedance to result in a dip in FR due to resonance . I'd like to hear what you guys think may be going on here. At approximately 5khz, the cone's modal issues crop up.
If I can find the time tonight, I'll try to run some IMD and HD tests on the drive unit as well.
- Erin