This build has gone through phases so I will run through them quickly:
Phase 1: Replace factory H/U with Pioneer AVIC-D3 (May '08)
Phase 2: Add Cadence SQA-4 60x4 amp and Cadence CWM-6KIT components (January '09)
Current Install:
-Pioneer DEH-P880PRS H/U (from forum member katodevin, installed May '10 when the D3 died on me, it has since been repaired and sold)
-Front stage:
Cadence CWM-6 mids
Tang Band 25-1719S tweeters (installed May '10)
US Acoustics USB-4085 (4x85) from ebay seller 'audioclinic' (installed May '10)
-Sub stage (installed January 2010):
(2) DLS W308B 8" subs running IB in stock rear deck 6x9 locations (from nismos14)
US Acoustics USB-2080 (80x2) from audioclinic (installed May '10)
I am not a photographer and my install skills are definitely not up to par with many on here, but I figured I would share now given where the install has progressed to.
Head Unit installed - nothing too exciting here (but I just realized how poor this picture is)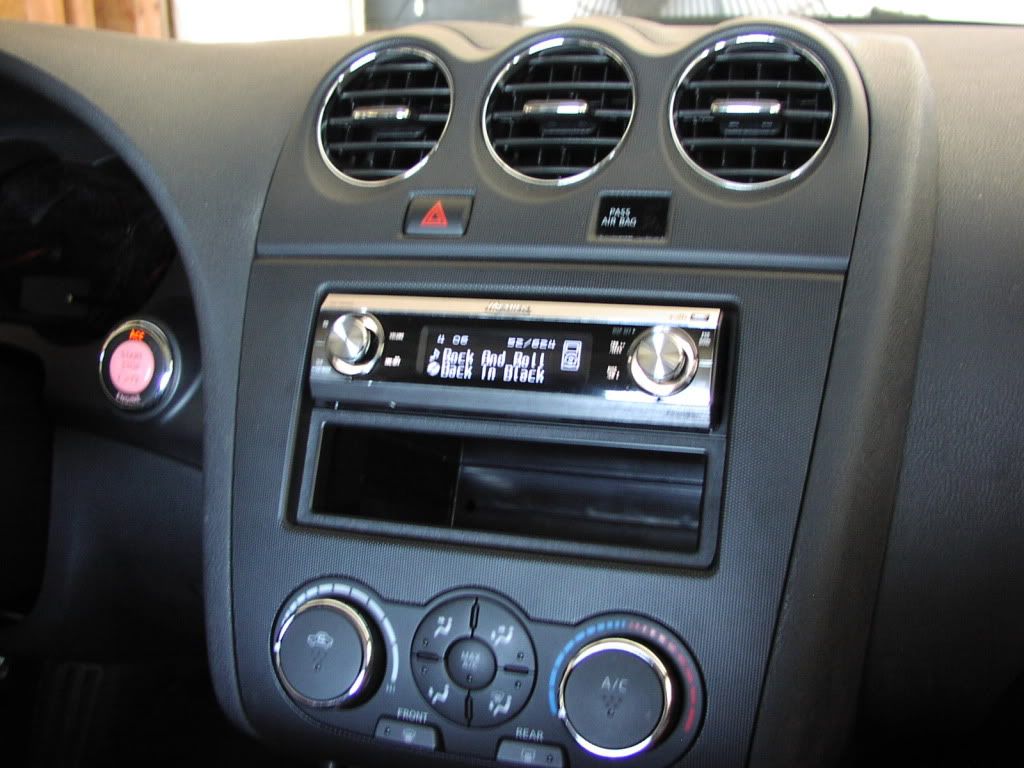 Mid installation - the Altima doors are pretty nice for audio (well sealed)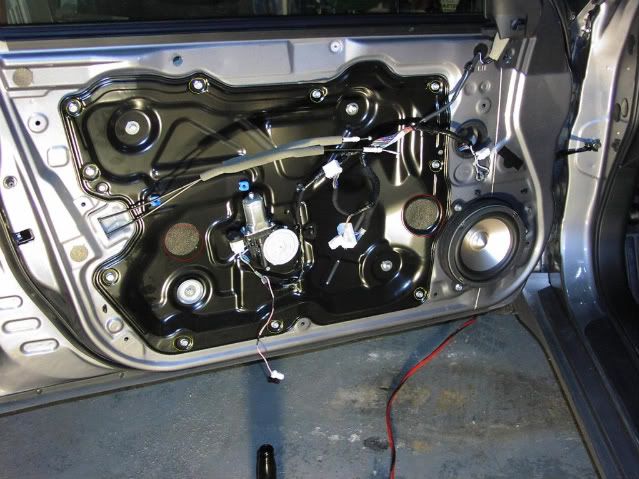 Inner panel comes off fairly easily (and has a nice sticky sealing foam around its edges)- I installed 3-4 SDS CLD tiles to each outer door skin (unfortunately I did not get a picture of that)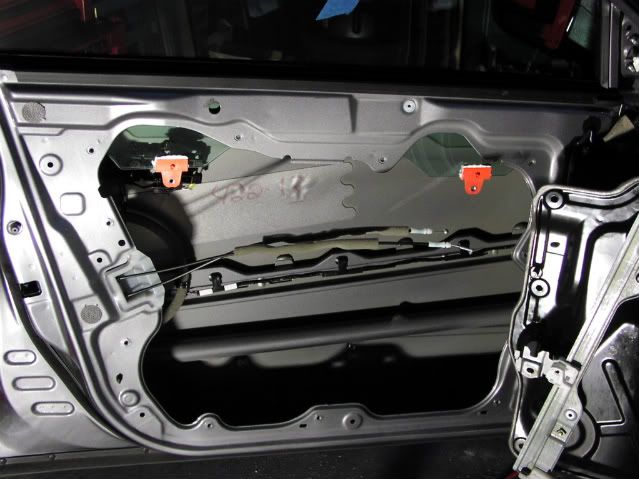 Inner skin with some CLD installed - I applied only where I had resonance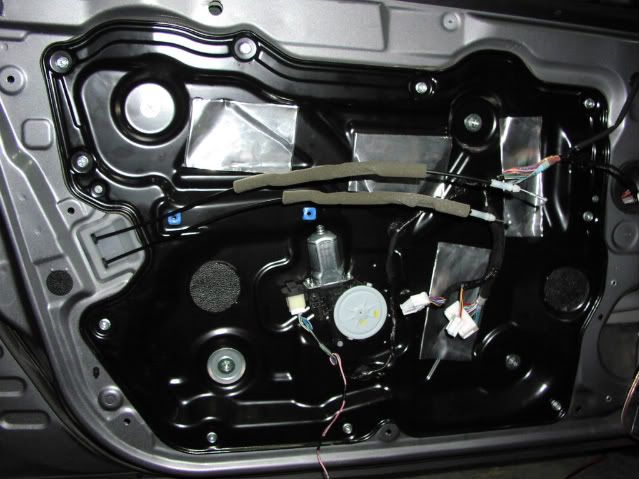 The inside of the door card also has a couple of CLD tiles and spot application of CCF in a few places (sorry no pics)
Close up of mid - there is SDS butyl rope between MDF baffle and door and CCF gasket between baffle and driver
The Tang Band tweeters are installed in the factory dash locations at the corners of the windshield firing straight up. I made hardboard mounting baffles using the factory speaker as a template (no pic of that, sorry).
The original install had the Cadence tweeters installed in the kicks off-axis.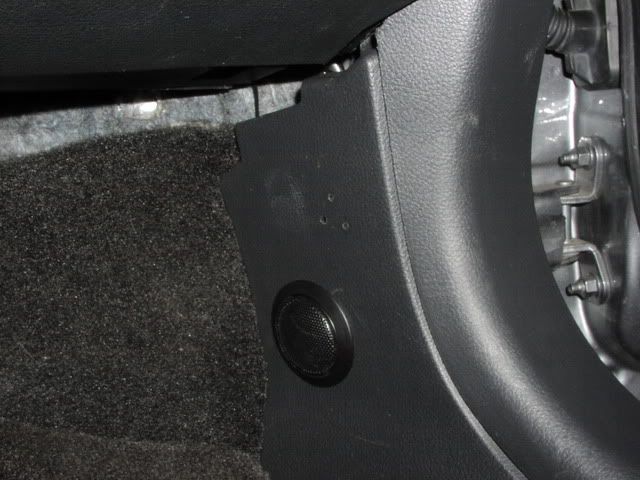 I liked the tonality but was struggling with stage height. So when I got the Tang Bands I put them in the dash (plus they do not have any grille), I may experiement with them back down in the kicks.
That's it for the front stage.