Item(s) for Sale:
Black ppi art ax606.2
(2) painted spacers
Item(s) Description/Condition:
As many of you know I recently got this amp after avidly hunting one down. It is the best sounding front stage amp I've ever owned. It rocks my face daily on my 3 way active front stage, and having gone from the older ppi arts to the 1996 .2 upgraded power supply I could hear an very noticable difference for the better. The older arts were amazing, this thing is just pure sick.
Sadly, I'm never happy and I've deliberated between this or going back to the white ones, and I've found a white one I think I'll be happier with. So I'm listing this blacky here in hopes of recouping what I have invested into it. If I don't get asking price I'll save it for a rainy day. I attempted to touch up some of the scuffs with some paint, so instead of scratched bare alluminum, its a darker grey now and less of an eye sore. It's still one **** ***** dispite the blemishes. On the top silk screen side there's one good scratch on the right side, anythign else is minor to none. The graphics in excellent condition aside from the mentioned. Pics of the amp installed in the car have the touch ups.
For the record, it's rumored only 400 of these black 606's were ever made. This is truely a piece of car audio history.
Here's the thread I made after getting it in the mail:
http://www.caraudio.com/forums/general-discussion/523941-got-my-dream-amp-today.html
If you dont know the specs then do your homework. 3 way active 12db crossovers, best I've ever used. HPF on the tweets, bandpass on the mids, and an option for bandpass on the midbass or 24db lpf for subs.
Simply put, the cleanest god **** amp I've ever heard. The spacers are as rare if not me rare than the amp itself, and the amp's retail was $1800 back in 1996, the only year this amp and painted spacers were made.
manual:
http://www.precisionpower.com/Manua...cision_Power_Art Series Ax606.2 Amplifier.pdf
Price:
Amp: $515 + ship firm
Spacers: $100 + ship each firm
I will
ONLY
sell the spacers once I have a buyer for the amp. I want the buyer to have the spacers option, or if I dont get asking price I"ll still have the spacers with the amp. If you're interested in the spacer(s) individually then PM me and get in line.
$725 shipped for the whole package, and I'll throw in the board I have it mounted on in the pics.
NO TRADES
Shipping and Miscellaneous Item Information:
USPS Insured
Item Pictures: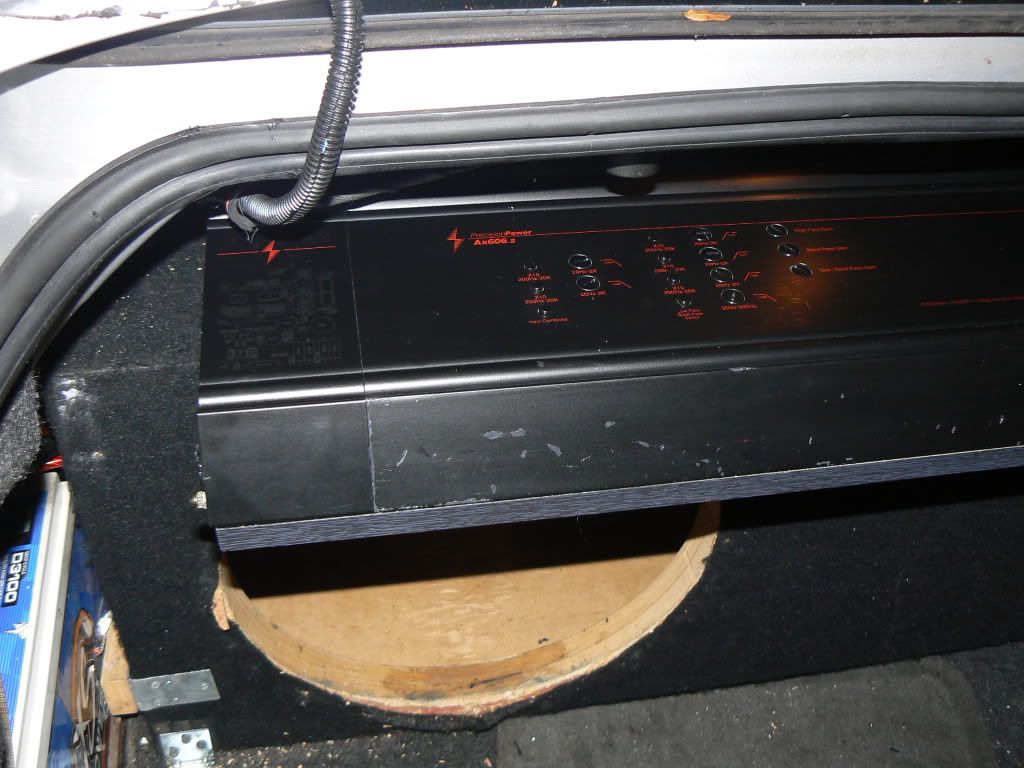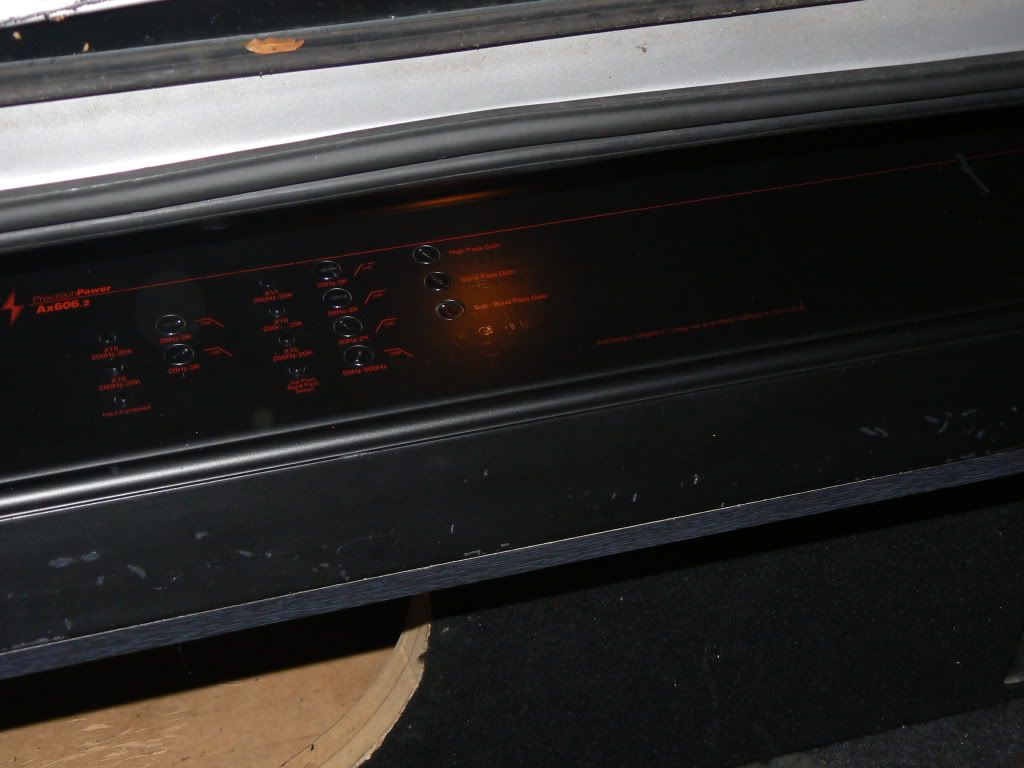 Ref's: Years of selling on caraudio.com, You're in good hands.
** DO NOT DELETE ANYTHING BELOW THIS LINE OR THREAD WILL BE DELETED **
------------------------------------------------------------------------------------------
Please be advised, all buyers and sellers are responsible for performing their own due diligence when considering any financial engagement. We recomend that you:

1) Check the
iTrader
feedback of the person you are dealing with on this site, as well as other car audio forums.
2) Ask for a name address and phone number. Call them and verify their info.
3) Valid e-mail address. Correspond before committing.
4) consider using an escrow service to protect yourself.
DO NOT proceed with a deal until you are completely satisfied with the other party.
DIYMobileAudio & Collova Media Inc. is not responsible for the outcome of any transaction on this site and will not moderate on your behalf.