Discussion Starter
·
#241
·
The leather swatch question remains open. I'll need to dig a little further through my workshop, but I haven't been able to find any scraps on my end yet. But I have other updates.
Time has passed since I started the build, and technology has advanced a bit. So I'll be revising my signal path a bit.
Head Unit - remains as the Xtrons unit for now, however, if I can hear problems in the sound quality even after tuning with the DSP, I will try this Joying unit and use one of the digital outputs. A little bummed at the oversized screen, but I guess it's not too garish and still hints at an OEM look, but adds both a coaxial and toslink digital output: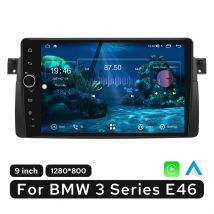 SKU:JY-BQ146N4G-BShip From: Chinese WarehouseCPU: UIS7862 12nm Dual ARM Cortex-A75 + Six ARM A55Ram: LPDDR4 4GB Rom:EMMC 64GBSupport Bluetooth, WiFi, DVR, OBD2, Back-Up Camera
www.joyingauto.com
Amplifiers & DSP - arriving soon. I sold off my trio of Kenwood Excelons, am working on selling off my Mosconi 6to8 with Bluetooth module, and have ordered the following:
Audison AP4.9 Bit Prima 4-Channel with integrated 9-channel DSP
Audison SR5.600 5-Channel
As you can see, I've reduced from 4 components to 2, which should hypothetically clean up the signal path, and will in turn make my amp rack and cable management much easier to conceal behind the OEM trunk carpet.
Somehow I ended up with an extra SR5.600 in my cart, which I will either resell or tuck away for a future project.
Summer tires are back on the car, working on burning up the old gas. Took it for a drive yesterday and fell in love with the sound of an old-school BMW inline 6 all over again. Since I've adopted a little Escort wagon as my daily driver at least through the end of the year (very random build log linked in signature), that project will still take precedence for a while, but I aim to have both mostly buttoned up by the end of summer. Who knows at this point, life is busy. Mostly just posting here to save the Joying head unit link for future reference if needed, and to provide an update on the car - it's still in the long-term fleet plan and back on my radar.