Rather than try to add the new Alpine tweeters to my previous F/S thread with the used tweeters, I've just decided to start a new one...
Product Brand & Model:
BNIB

Alpine SPX-F17 Tweeters (aka: Scanspeak d2904 made for Alpine)

Fs=750hz
Qts=
Sensitivity= 90.5dB @ 2.83v/1m
Depth= 35.7mm/1.405"
Cut-out diameter= 40.8mm / 1.606"
Outer Diameter= 50mm/1.97"

These alpine tweeters are very highly sought after because they are no longer made. They were part of the SPX-F17 component set and are made by Scanspeak.

These are the famous Scanspeak d2904 tweeters

, in a smaller housing, model # D2904/61001 (as seen in the picture below) made for Alpine by Scanspeak.

I used them in my previous install and loved them. They're little tanks. Great response as low as 2.5khz/24dB.

They come with mounting cups and hardware.

I can pretty much guarantee you that you will not see this set come up for sale in BNIB condition. In the past 3 years of looking I never found

any

new sets for sale.

I've got an extra set w/o mounting hardware I'll sell if interested. I've also got a spare (3rd) lone tweeter I'd sell for $80 shipped if I sell all the sets.

Plan to use the funds to buy a new measurement system.​





Vifa OT19NC00-04 3/4" Fabric Dome Tweeter

These are essentially flangeless xt19 tweeters, it seems. Not much larger than a quarter.

No real use for them, really. Zaph tested them and had good things to say. The size of these makes them perfect for a car install. Probably can cross down to about 4khz pretty safely but I don't know if I'd go much lower than that.​
Condition of all items:
Alpine Tweeters: Brand new. Never seen power. Come with mounting cup and hardware.

Vifa Tweeters: Brand new. Never seen power.
Total Price: :
Alpine Tweeters, mounting cups, and hardware: $205 shipped OBO, CONUS, Paypal included. Consider the fact that the scan d2904 sell for this this in used condition.

Vifa Tweeters: $30 shipped, CONUS, paypal included.
Shipping Terms: :
USPS.
Pictures:
Scan/Alpine: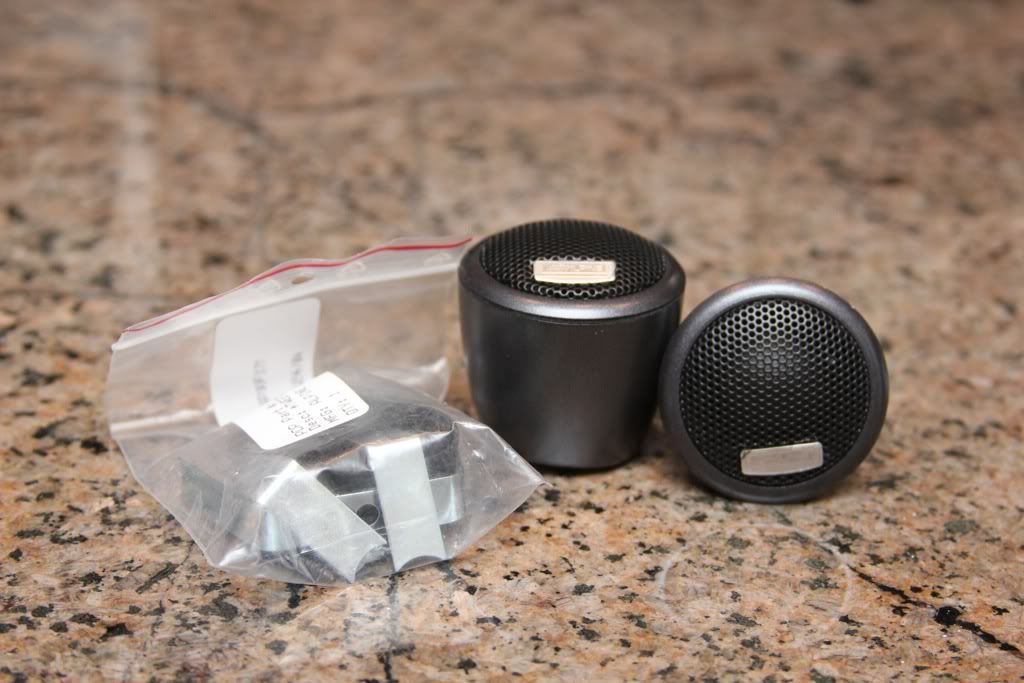 Vifa tweeters: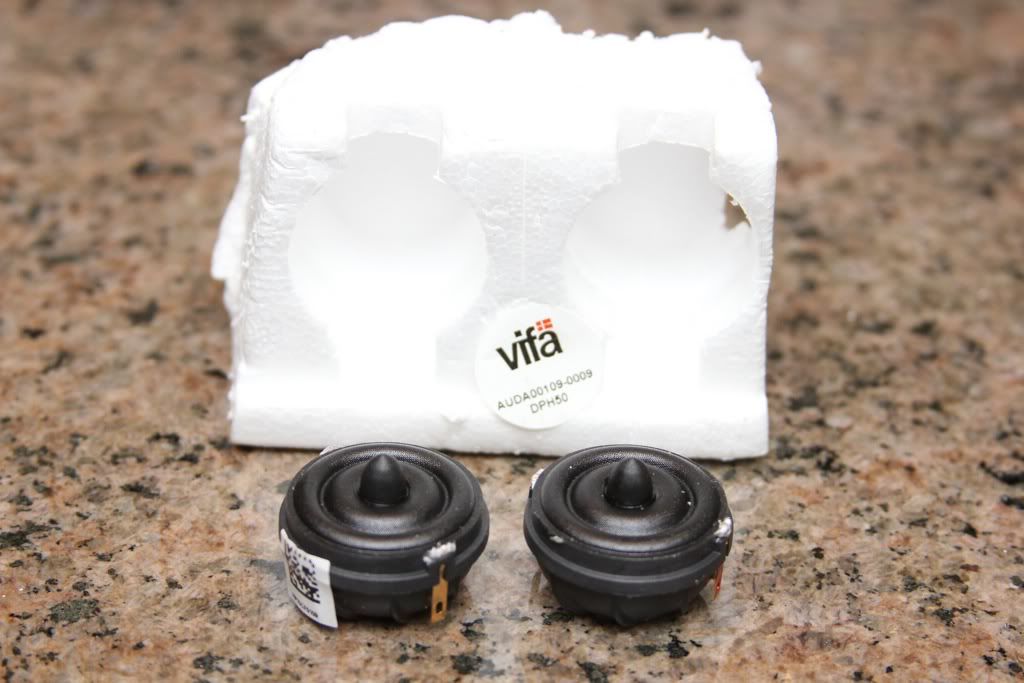 ** DO NOT DELETE ANYTHING BELOW THIS LINE OR THREAD WILL BE DELETED **
------------------------------------------------------------------------------------------
Please be advised, all buyers and sellers are responsible for performing their own due diligence when considering any financial engagement. We recomend that you:

1) Check the
iTrader
feedback of the person you are dealing with on this site, as well as other car audio forums.
2) Ask for a name address and phone number. Call them and verify their info.
3) Valid e-mail address. Correspond before committing.
4) consider using an escrow service to protect yourself.
DO NOT proceed with a deal until you are completely satisfied with the other party.
DIYMobileAudio & Collova Media Inc. is not responsible for the outcome of any transaction on this site and will not moderate on your behalf.