Item(s) for Sale:
PPI PCE-440 Noise Gate
Item(s) Description/Condition:
If you're unfamiliar with the what this is or how to use it, give the manual a quick read. It's simple to follow and gets pretty in depth. If you want the cliffnotes it's basically a preamp that cuts off teh rca signal at a user designated point, so that when no music is playing the signal is cut and you dont hear alty whine/background noise. Once music starts to play the preamp senses it and instantly opens the signal path allowing the music to come through. If you've been battling alty whine/noise and have run out of options, this is for you.
manual:
http://www.precisionpower.com/Manuals/Accessory Manuals/Precision_Power_PCE440 Noise Gate.pdf
This unit is brand spankin new, never mounted, and without a single flaw on it. It comes with the preamp, manual, original box packaging materials, both sets of mounting brackets (in dash and under dash), and the power plug. The original power plug had a loose/faulty ground when I bought this, so I bought another power plug online, which works perfectly.
This unit was made in the USA in 1993 and 1994, I doubt you'll find another one this prestine.
Price:
Asking $100 + exact shipping
from Tampa, FL.
I have more than that invested into this, and the MSRP back in 93/94 was $400.
Not really looking for trades at the moment.
Shipping and Miscellaneous Item Information:
USPS Insured.
Item Pictures: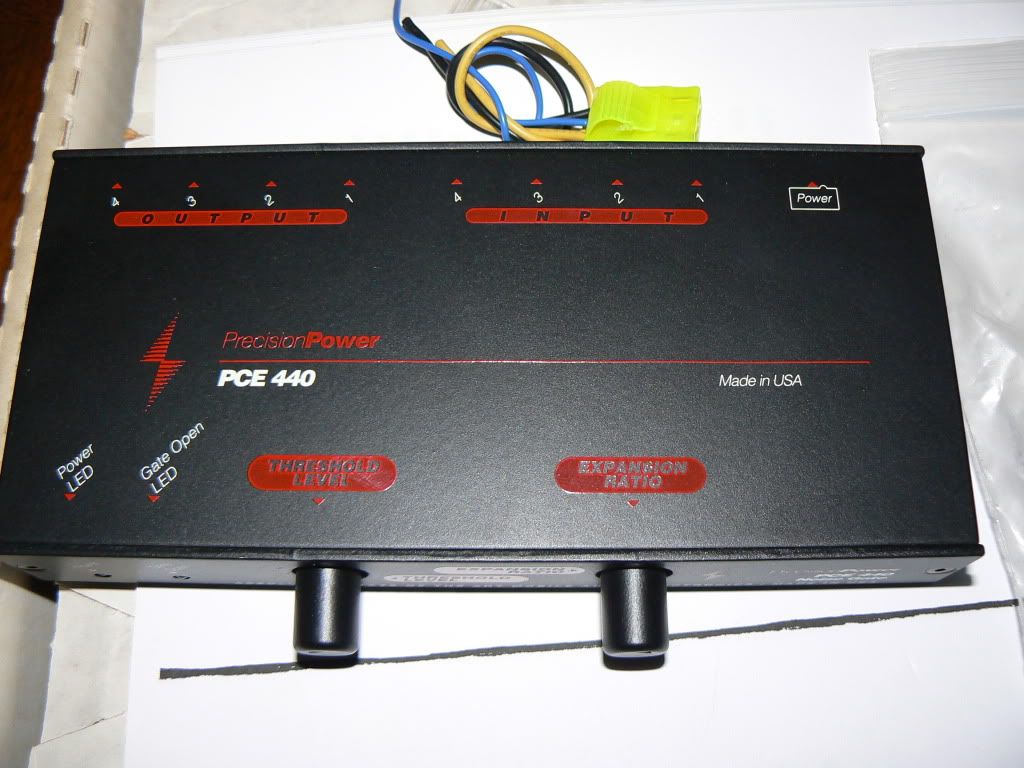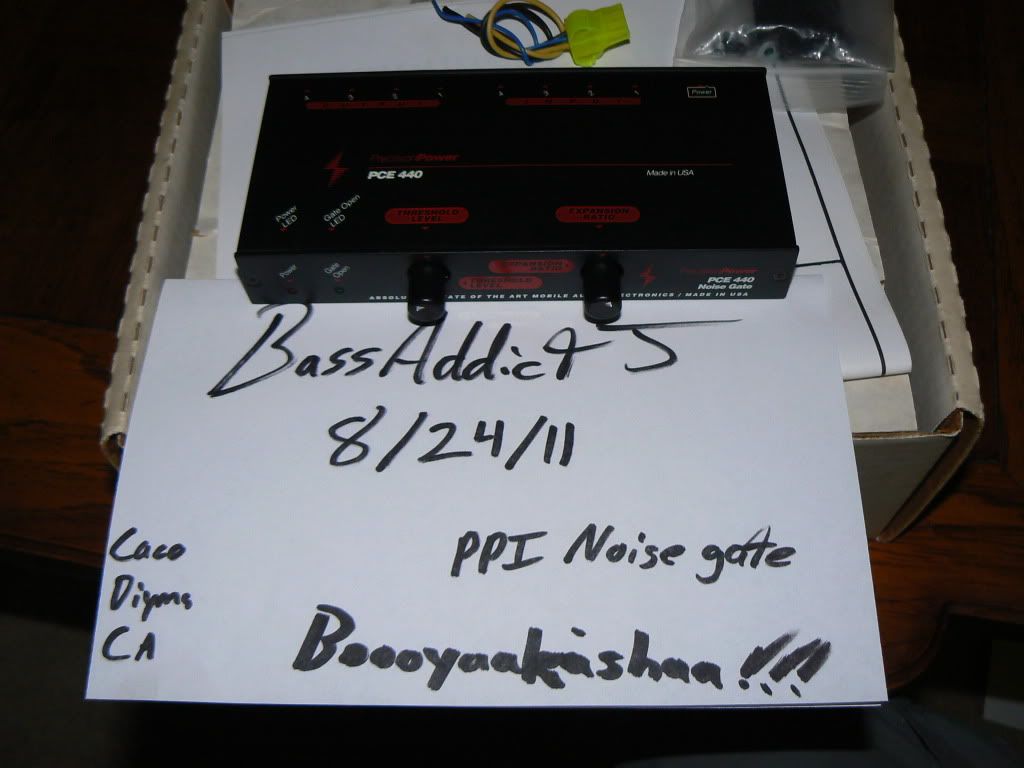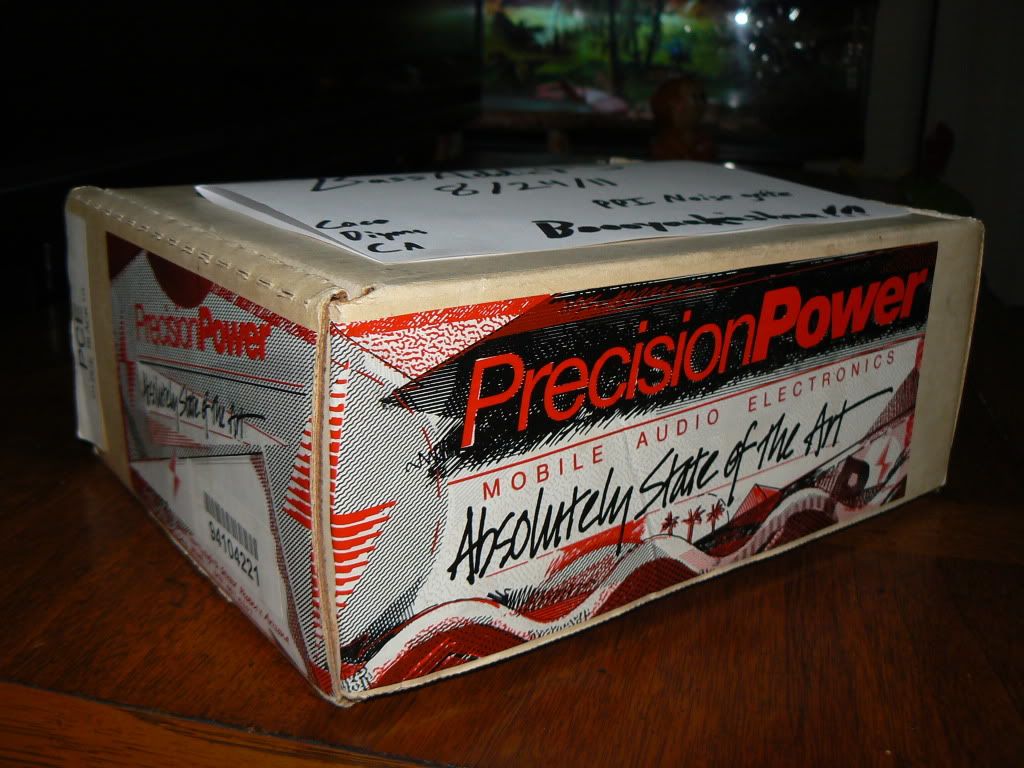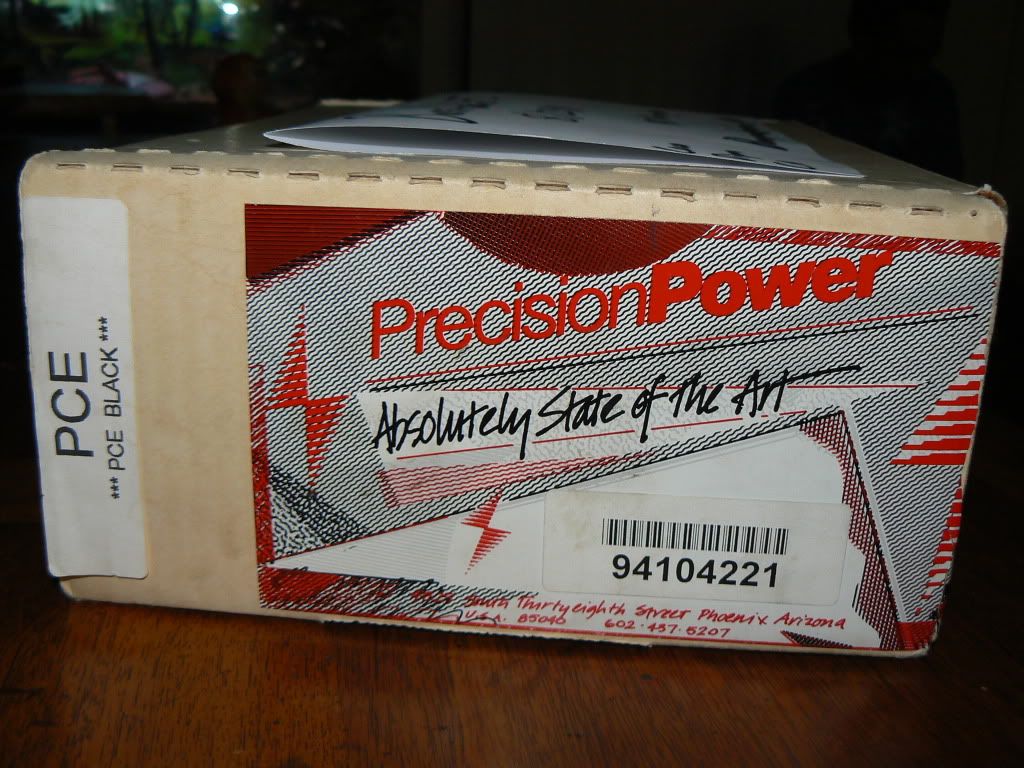 Ref's: Years of selling on caraudio.com, you're in good hands
PM me with any questions...
** DO NOT DELETE ANYTHING BELOW THIS LINE OR THREAD WILL BE DELETED **
------------------------------------------------------------------------------------------
Please be advised, all buyers and sellers are responsible for performing their own due diligence when considering any financial engagement. We recomend that you:

1) Check the
iTrader
feedback of the person you are dealing with on this site, as well as other car audio forums.
2) Ask for a name address and phone number. Call them and verify their info.
3) Valid e-mail address. Correspond before committing.
4) consider using an escrow service to protect yourself.
DO NOT proceed with a deal until you are completely satisfied with the other party.
DIYMobileAudio & Collova Media Inc. is not responsible for the outcome of any transaction on this site and will not moderate on your behalf.