Product Brand & Model:
Boston Acoustics GT40 4 Channel Amp
Planet Audio TQ 202 Amp
Condition of all items:
Boston GT 40:
1 ohm stable in stereo mode
2 ohm stable bridged
Internally Fan cooled
One of the front channels is ever so slightly quieter than the other. Not noticeable to most people by ear. If you read the amp channels with a DMM the channel is about 0.1v or 0.2v less than the other. Probably an "easy fix" per a Boston tech. Great amp nonetheless and once again difference not noticeable to most ears. Rest of the amp works fine and the amp sounds amazing! Sell for $250+ online from what I've seen.
Planet Audio TQ 202: has a few scuffs works fine.
Total Price:
:
asking 145 shipped on the BA
asking 60 shipped on the PA
prices are OBO
Shipping Terms:
:
in price
Pictures: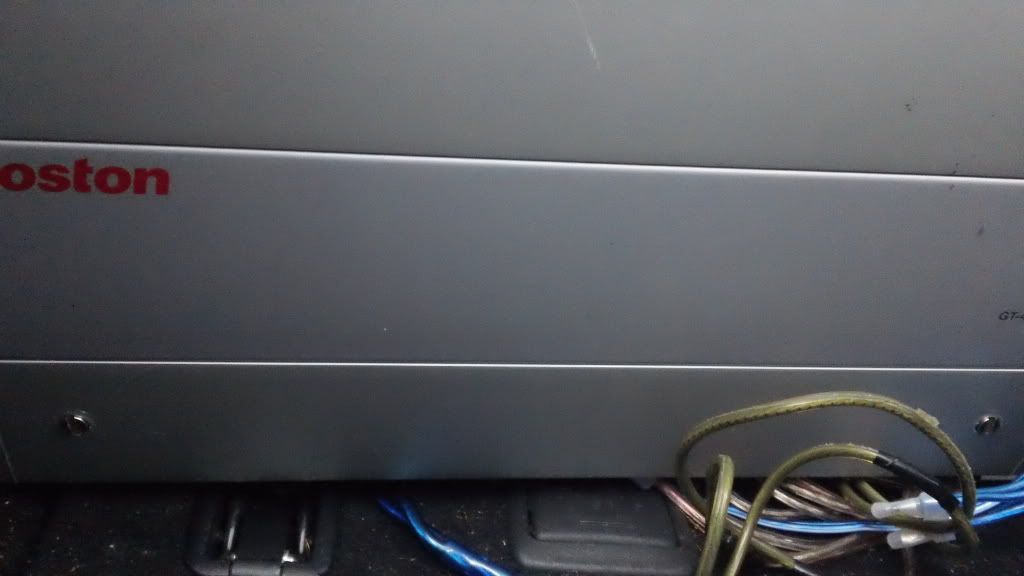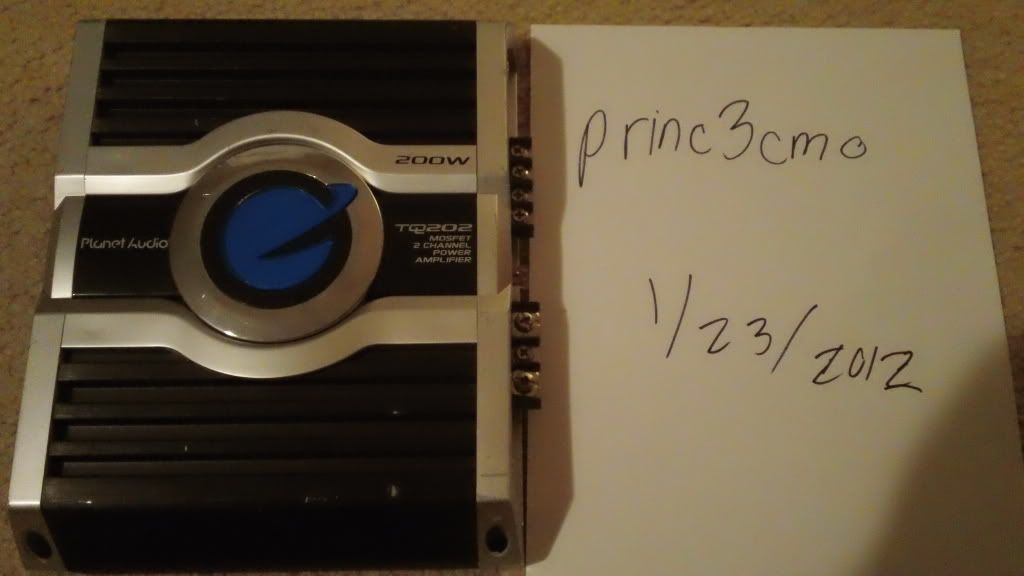 Additional info:
** DO NOT DELETE ANYTHING BELOW THIS LINE OR THREAD WILL BE DELETED **
------------------------------------------------------------------------------------------
Please be advised, all buyers and sellers are responsible for performing their own due diligence when considering any financial engagement. We recomend that you:

1) Check the
iTrader
feedback of the person you are dealing with on this site, as well as other car audio forums.
2) Ask for a name address and phone number. Call them and verify their info.
3) Valid e-mail address. Correspond before committing.
4) consider using an escrow service to protect yourself.
DO NOT proceed with a deal until you are completely satisfied with the other party.
DIYMobileAudio & Collova Media Inc. is not responsible for the outcome of any transaction on this site and will not moderate on your behalf.