Discussion Starter
•
#1
•
Guess I finally have enough pieces of the puzzle to start a log for my 2014 Jeep Grand Cherokee Limited....
Those of you that followed my RAM build know that It was nearly complete until it met its fate in the form of a Mini Cooper.
2012 Ram crew cab sport build... - Car Audio | DiyMobileAudio.com | Car Stereo Forum
A few days after that mishap, my first daughter was born so I opted for a more family friendly vehicle, which would need a more "family friendly" system. Therefore the old gear was sold or traded in order to down size a bit. The vehicle will be used a decent amount by the wife when I'm working and those of you with kids know, they require A LOT of crap just for a simple trip to the store. So This build can take up about zero of the available cargo area. Now on to the good stuff.
The victim....
Was a little too grocery getter-ish at first so I dropped it 2" and put some jeep SRT8 wheels on it.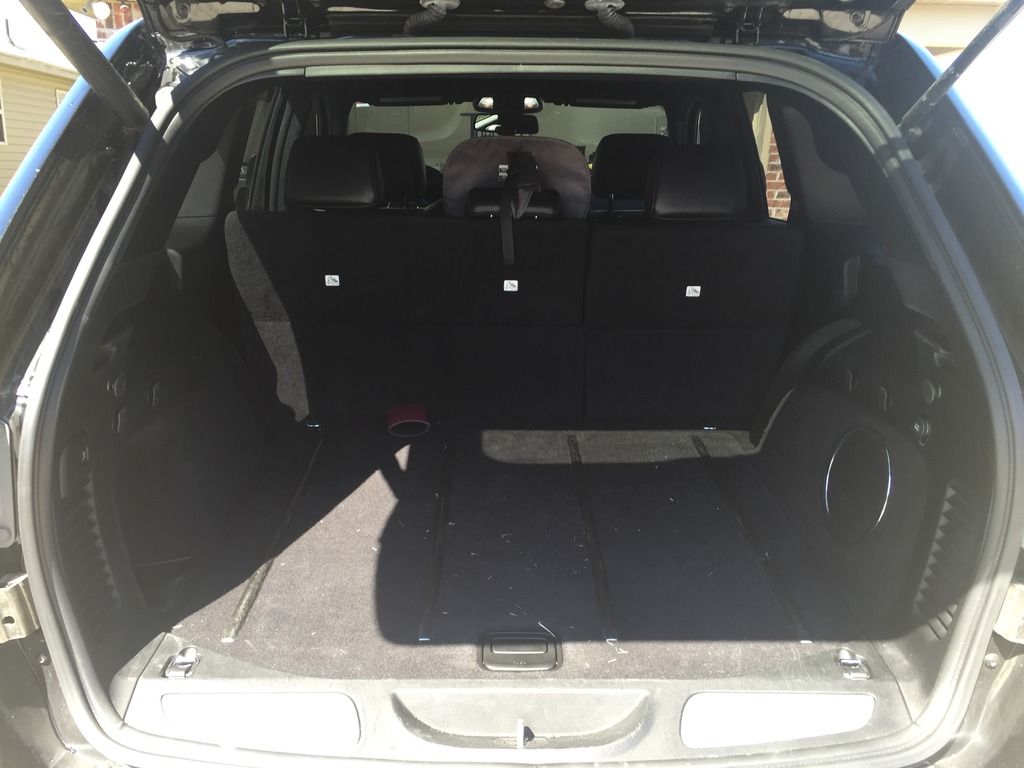 The gear...
Helix DSP pro
ground zero GZUA 4.150SQ X 2
Ground zero GZUA 2.250SQ (coming soon)
Audio frog GB12 subwoofer
SI TM65 mids
Scanspeak ring radiators.
A lot of deadener
The unknown....
-Mid range for 3 way front. If I decide to take that route.
-5-1/4" for rear fill.
-my main concern, is how to deal with the oem head unit signal. The factory amp applies eq and time alignment so I'm unsure how that will affect things if I feed it directly to the helix. Wondering if I need a clean sweep or something similar to clean it up before the signal goes to the DSP?? May just hook it up as is and see what happens. Any suggestions on this?
The plan....
After I deaden, mlv, and ccf the crap out of everything, I plan to use the factory locations for the front mid and tweeter. Sail panel and door. If I do 3 way, I will build another set of pillars. I will replace the spare tire with a 12v compressor and plug kit and utilize the giant spare tire well for sub and amps.... Simplicity in sound style. I will make it to where the floor can be put back in when I need to throw all the baby crap back there.
Stay tuned...