Discussion Starter
·
#1
·
Product Brand & Model:
KLW Audio Carver Broadway XA-50 2 channel amplifier!
Condition of all items:
I am selling 4 of these they are all brand new, I have power tested and play tested every one of these and they function flawlessly.
These are the 4 that are in top condition, They are all brand new never used. These came directly from Bob Carvers shop in Lynwood WA years ago and have been sitting in dry storage ever since.
Every amp will come with the mounting feet and screws.
Due note that the one with the feet attached looks like a cracked LED cover, it is not its a piece of something under the plexy there is no damage what so ever to any of these units. 10/10
Specs:
11.5v tested specs, these are very underrated little amplifiers very clean power with low THD.
25w x 2 into 4 ohm
60w x 2 into 2 ohm
1ohm stable stereo
120 x 1 into 4 ohm mono
Total Price: :
200.00 shipped per XA-50, No trades please.
Shipping Terms: :
Free Shipping ConUS!
Pictures: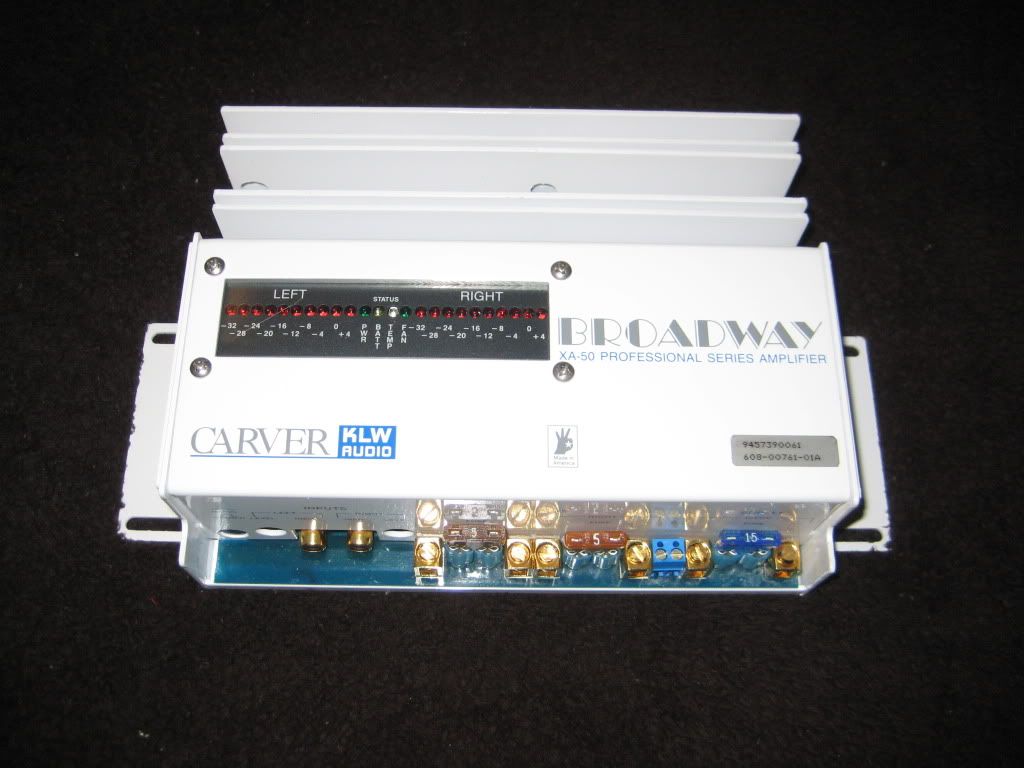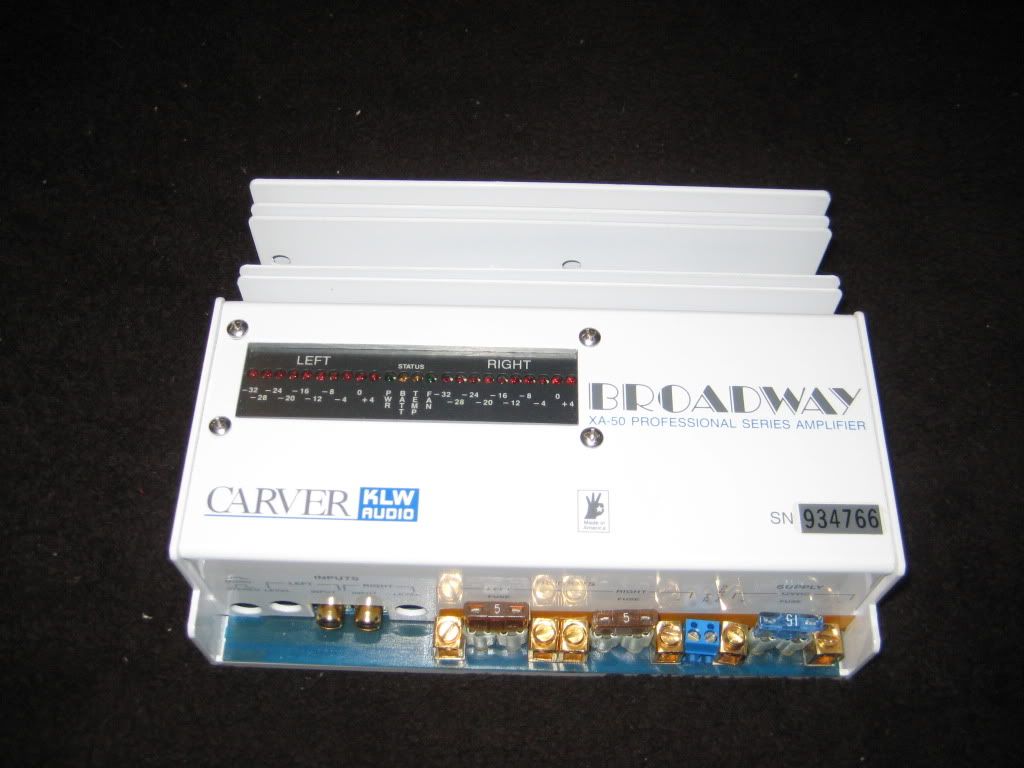 ** DO NOT DELETE ANYTHING BELOW THIS LINE OR THREAD WILL BE DELETED **
------------------------------------------------------------------------------------------
Please be advised, all buyers and sellers is responsible for performing their own due diligence when considering any financial engagement. We reccomend that you:

1) Check the
iTrader
feedback of the person you are dealing with on this site, as well as other car audio forums.
2) Ask for a name address and phone number. Call them and verify their info.
3) Valid e-mail address. Correspond before committing.
4) consider using an escrow service to protect yourself.
DO NOT proceed with a deal until you are completely satisfied with the other party.
DIYMobileAudio & Collova Media Inc. is not responsible for the outcome of any transaction on this site and will not moderate on your behalf.