Discussion Starter
•
#1
•
So it started with my 2006 Rav4. Wanted Bluetooth and stuff, so I got a cheap pioneer head unit. Car was totaled, so got a 2012 Subaru impreza. Moved the pioneer into that. Pioneer stopped working/started having issues, and I wanted android auto. Thought it would be nice to have maps and music on a screen there. Picked up a Kenwood DMX-7706S on sale at best buy for $350. Things were good for a bit.
Then I wanted more. Picked up a box with 2 Alpine Type E 12" and a Kenwood KAC-8401D for $150 on craigslist. Turns out both alpines didn't work, measured no connection between the terminals with my multimeter. Box was too big for my car anyway. Next day, I get a JL powerwedge box with 2 vintage 10W0 subs for $100. This was good.





Bumping with that for a while, pretty nice. But if I turned up the volume, the stock speakers couldent keep up. It was time to upgrade. Picked up some Focal ISS 165s for the front, and ISC 165 for the rear.
Stock speakers look bad, tiny magnet, plastic basket.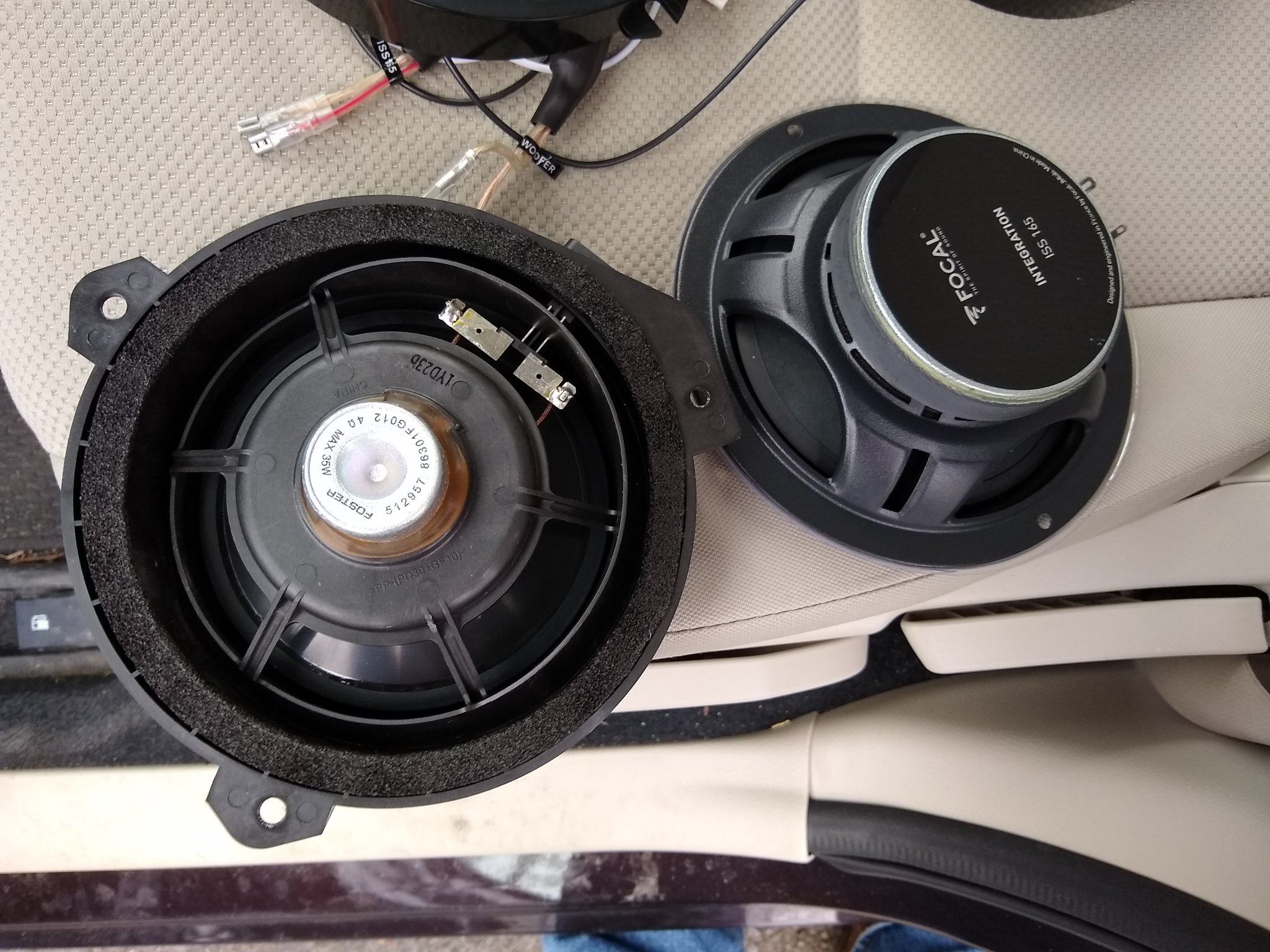 Then time to sound deaden doors





And seal them





And put in a bass control knob





Sound deaden cargo area





And roof


Tuned system. FR measurement after tuning:





EQ applied to get system tuned





Then things went wrong. Trying to hook up my CT Sounds CT 80.4 amp, plugging RCAs into back of head unit, and I shattered the screen. New glass/touch panel ordered, will put in when it gets here.


​
​