Discussion Starter
•
#1
•
1. Product:
Digital Designs M3 mono amplifier
2. Specs:
Rated 2400x1 @ 1 ohm
I saw a YouTube video where they clamped one at 4,550w. We all know this does 3k+ every day, and you know DD's quality.
3. Description/Condition:
Probably 7.5-8/10, judging pretty hard, I think. Pics below. I had it mounted in my center console for a while, and I would be still running it if I hadn't gotten a Zapco zx6.5kd a few years ago. It's been sitting in my attic ever since, totally forgotten. What a travesty! The top is a bit scuffed, but this has the brushed aluminum look, easy enough to restore, I would think, if you want to. The scuffs are pretty light.
I did hook this up and test it playing music and it does work 100%. I put it on Craigslist and I only got one local idiot who asked me to call or text him - on a non-working phone number. He didn't reply to my return e-mail, so the heck with it.
4. Price:
$400 + actual shipping, CONUS - OBO. Not interested in trades, really, my 2 vehicles are pretty complete at the moment.
Pictures:
- Unless you are a Upgraded member, or your last 10 iTrader feedbacks are positive, you must post a picture of the exact item you are selling.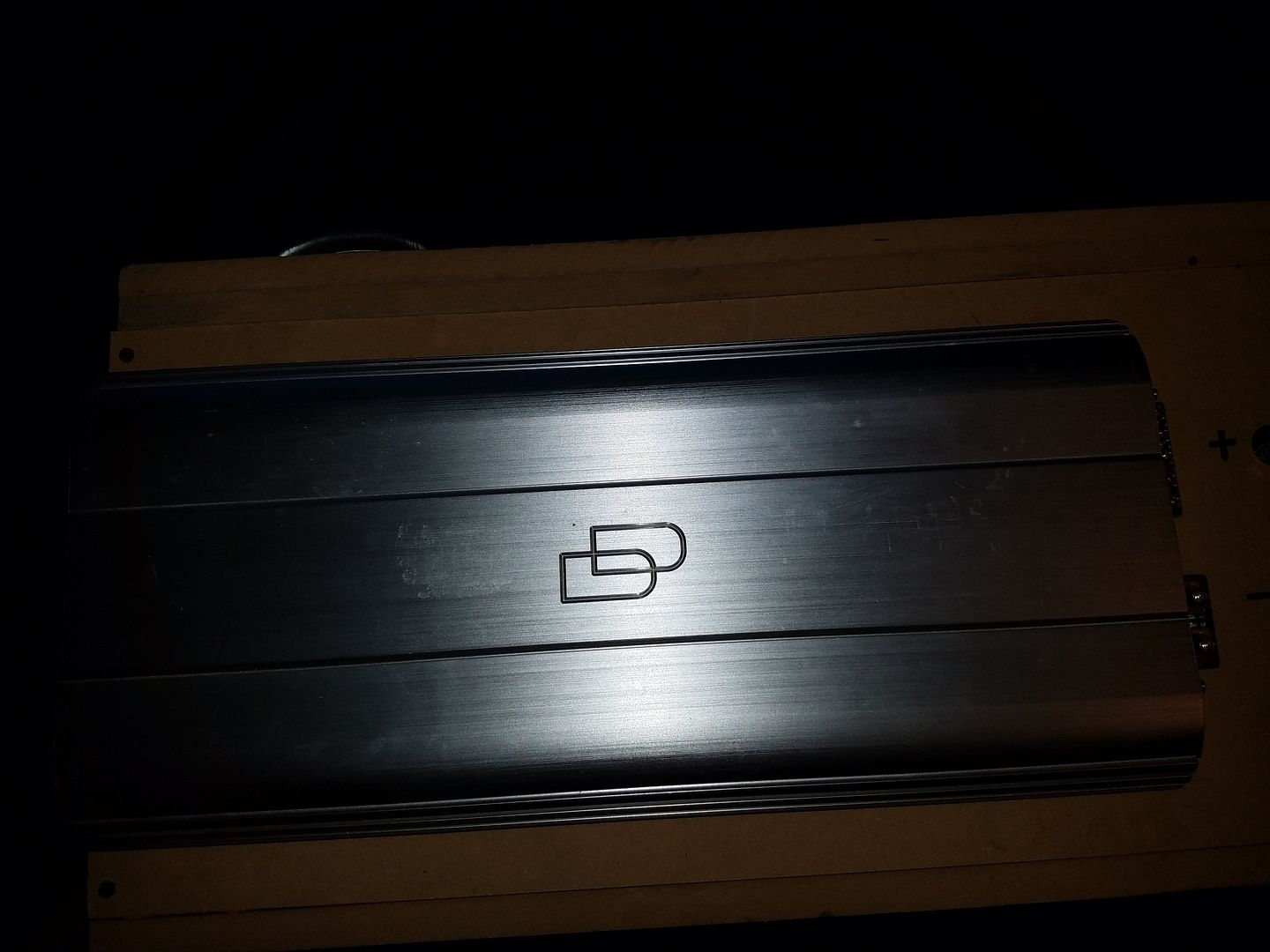 Test video:
Additional info:
** DO NOT DELETE ANYTHING BELOW THIS LINE OR THREAD WILL BE DELETED **
------------------------------------------------------------------------------------------
Please be advised, all buyers and sellers are responsible for performing their own due diligence when considering any financial engagement. We recomend that you:

1) Check the
iTrader
feedback of the person you are dealing with on this site, as well as other car audio forums.
2) Ask for a name address and phone number. Call them and verify their info.
3) Valid e-mail address. Correspond before committing.
4) consider using an escrow service to protect yourself.
DO NOT proceed with a deal until you are completely satisfied with the other party.
DIYMobileAudio is not responsible for the outcome of any transaction on this site and will not moderate on your behalf.