Discussion Starter
·
#1
·
This is a simple project that yields some fantastic results. My listening room is 11' X 10' so obviously it's not the ideal environment for a two channel system. This has been the cheapest and best investment so far for improving the overall quality of the sound.
How to Build Your Own Acoustic Panels (DIY) | AcousticsFREQ.com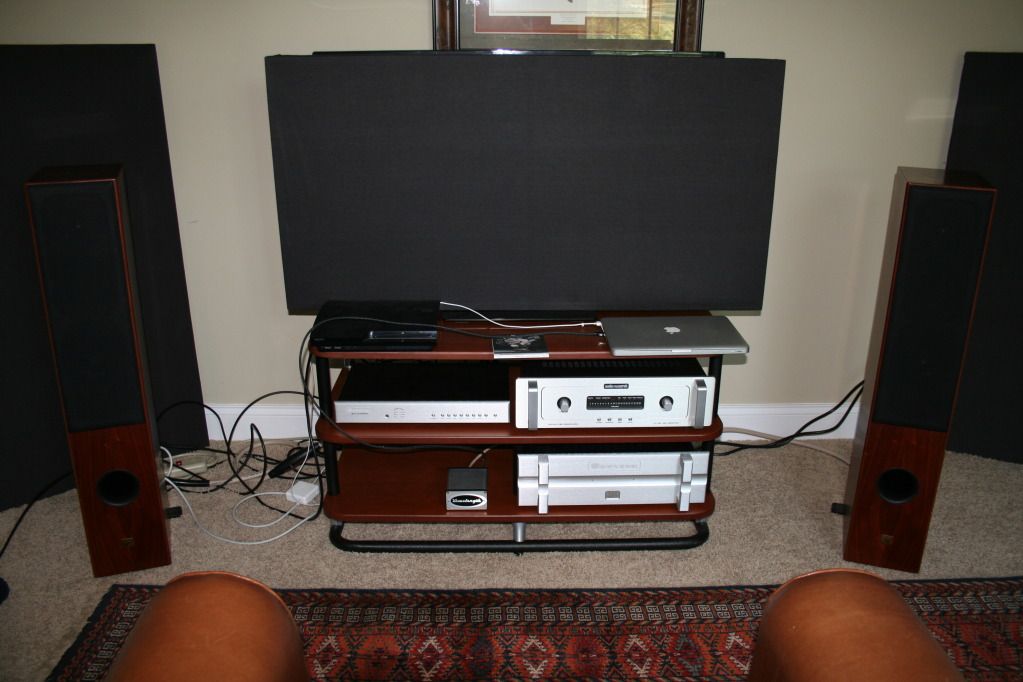 The panel in the middle is in front of my seldom used flat screen. Please excuse the messy wires for now. Power conditioning is on it's way.